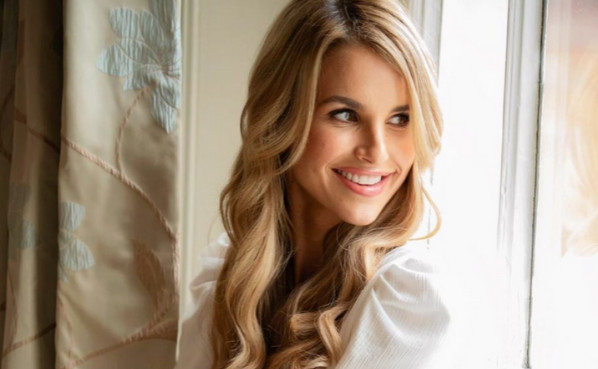 By Lauren Naylor
Irish model and mum to baby Theodore, Vogue Williams, 33, is best known for winning Bear Grylls: Mission Survive and isn't scared of high-octane sports. The mum-of-one has participated in many reality shows, including Dancing with the Stars, but it was ITV's The Jump that some might say changed her life for the better. Why? Despite rupturing the ACL in her knee in a bad accident on the slopes, she bagged her now-husband, Spencer Williams.
Here, Vogue imparts her wisdom on motherhood, with her top three parenting hacks…
1 STOP PUTTING OTHER MUMS-TO-BE OFF
'A lot of people scared me before I became a mum with their so-called advice, so I'm very conscious when I hear someone's pregnant. Instead of saying it can be difficult, I push how amazing it is! My advice would be for mothers to take their own advice on what's best for their child as well. You know better than anyone else.'
2 PRIORITISE YOUR CHILD'S HAPPINESS
'I always say all I want is for Theodore to be happy and healthy, and he really is such a happy baby – we're so lucky! He's getting to an age where he'll do things and make you laugh. He's so curious and so much fun to be around.'
3 TAKE TIME FOR YOURSELF, TOO
'I love going for facials, as it gives me an hour where I can relax. I love training, too – I'll go to the gym or run and that's my time for myself. I'm not good at sitting and chilling, so if I do have some spare time it's usually my chance to do something that I wouldn't do if Theodore was with me.'
Fairy Non-Bio want parents to share their wishes for their child in a letter, using #ToMyBaby. For every share of the video or letter using #ToMyBaby, Fairy will donate £1 to GOSH Children's Charity.
Read Vogue's full interview in the Christmas issue of Celebrity Secrets, out 19th November in OK! magazine bumper packs for one week only!