The former Strictly professional dancer on the struggles of keeping fit in her forties, plus the worries of starting up a wellbeing business.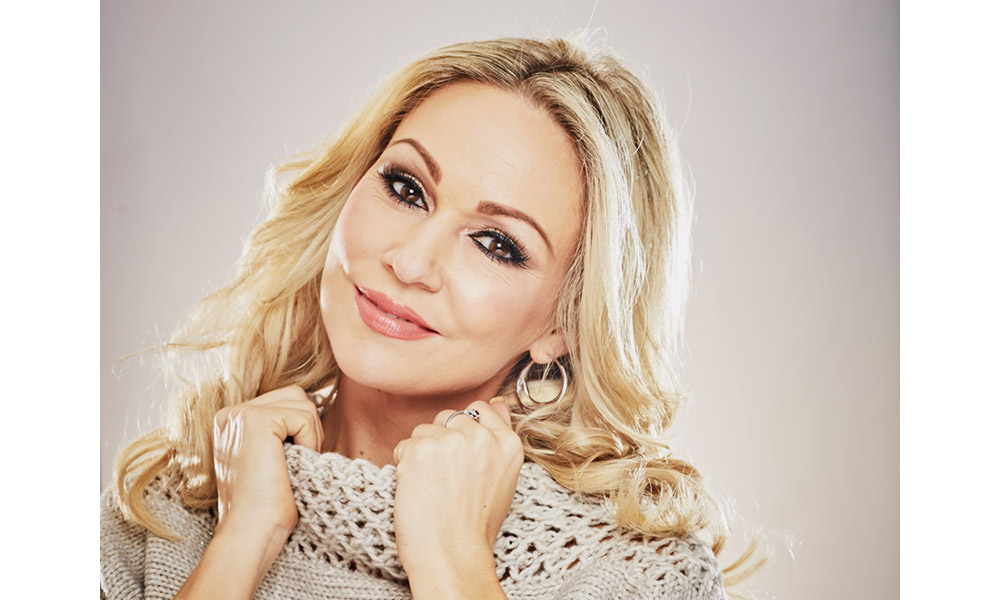 You started taking dance lessons as a young girl back in Russia. When did you realise it was the career for you, and how did you rise to success?
"My introduction to dance was when I was around three years old, as I had a kindergarten teacher who led and encouraged us to dance. My father was a musician, so our home was always filled with music. I enjoyed performing, so my love of dance was brought out and nurtured in me from a very young age.
"When I was 13 I started to help out at my dance school, assisting my teacher with the toddler dance classes. At 15 I was staying on to do this in a more formal capacity, earning a little money by doing so. It felt amazing to be making some money to spend as I chose, and I think it was probably at that point that I realised this could be a career for me."
How do you feel knowing you can be successful doing what it is you most love to do?
"Success is different for everyone, and even as individuals our definition of success changes over time. Certainly, my time on Strictly Come Dancing was a highlight, but at the start of my career growing up in Russia I defined success as being the best dancer, the best at my craft and winning competitions. I sacrificed a lot; I had virtually no social life, plus I spent most of my time in dance school or travelling around the country to compete.
"Having taken the life-changing decision to move to the USA almost 20 years ago, furthering my dance career and competing in the Rising Star Championships, it was just two years later that I was invited to join Dancing with the Stars – the US version of Strictly which launched in 2005. At the time I didn't see this as a good step – I instead wanted to concentrate on competitive dancing. However, the show became a huge success, and in 2007 I joined Strictly and moved to the UK."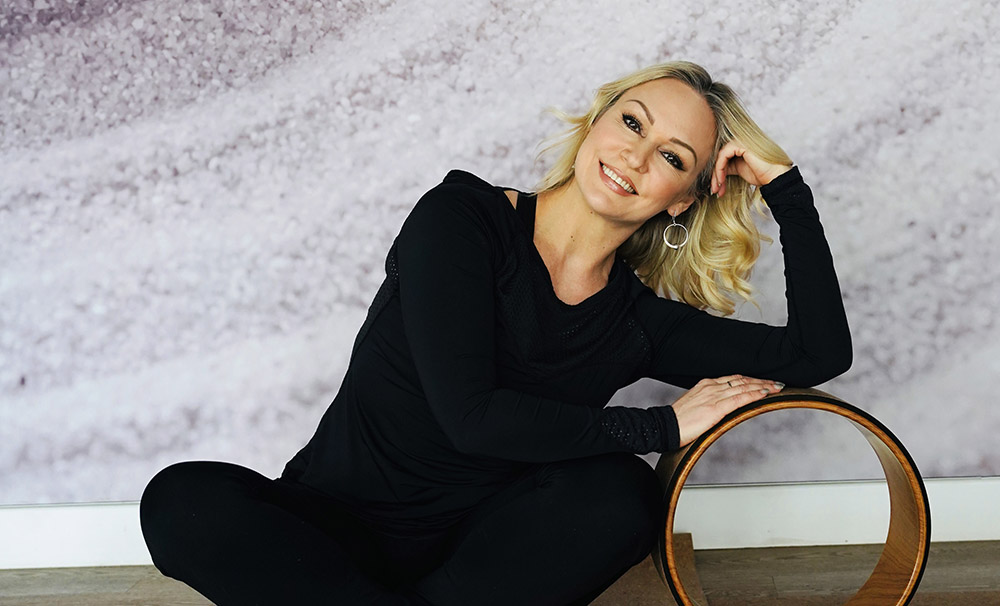 You quit Strictly in 2015 to start a family. What was your most memorable series and why?
"I have so many memorable moments, such as making the final twice and winning the Christmas special, as well as meeting and performing with my other half Ben [Cohen]. That said, probably the most memorable was my very first series when I partnered with John Sergeant. He decided to quit halfway through, so I had all of that to deal with.
Given that I had just moved from the States to the UK – having said I would never make a big move again – meant it was a challenging time in so many ways. Challenging times which are both good and bad become memorable, because they change you as a person. It was a very significant time for me in so many ways."
Would you ever return to Strictly – either as a dancer or sitting in a judge's chair?
"Of course! I would love to return to the show in any shape or form. I remain a huge fan of Strictly and will always be very thankful for the experiences that I had over the seven series I was involved in. I am still connected with so many of the people involved, having developed some very strong friendships, and I still guest on the Take Two show. Strictly was a huge part of my growth and development and will always have a special place in my heart."
You recently finished working on the Strictly Cabaret X tour at the New Theatre Royal Lincoln. What was that like after months stuck at home?
"It was exhausting and exhilarating! I was invited to choreograph the show and then perform in the pilot ahead of it going on tour. I have stopped touring as I have my wellbeing centre and a family now, and it is just too difficult to tour with those commitments."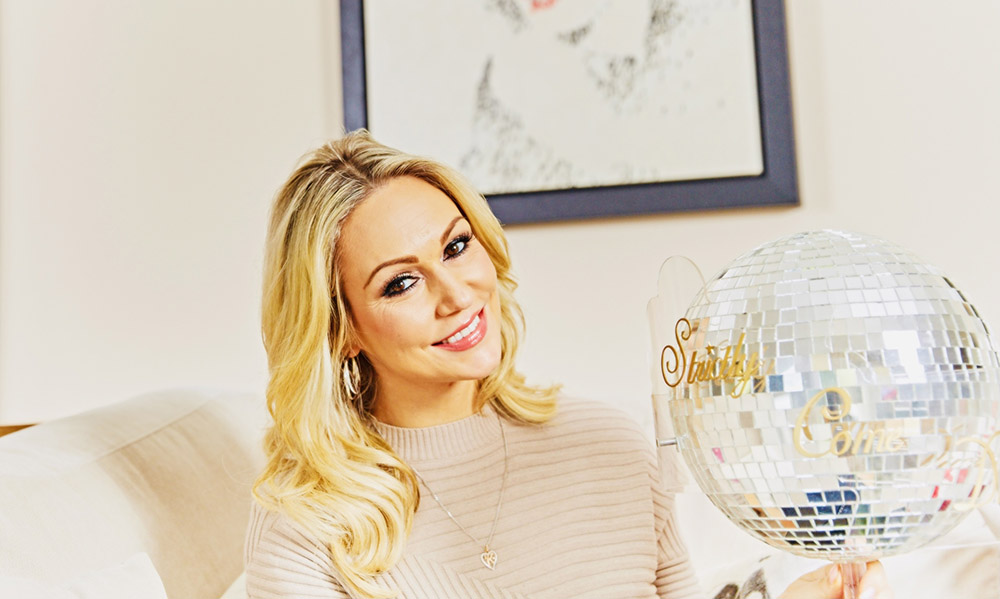 What would you say to your fans who were glad to see you dancing again?
"It was an amazing experience, as I was not expecting to be choreographing a show so soon after the pandemic. It felt rather surreal, and it was hard work! There wasn't an interval of any kind, so apart from a couple of short breaks for singing performances, we went from one dance to another for an hour and 20 minutes. It was very demanding, but also incredibly rewarding and emotional, having not had any live performance for such a long time. Everyone involved with the show felt the same."
What's it like being a dancer in your forties compared to in your twenties?
"Dancing is exhausting and just as difficult at any age. I love to perform; it's like a lightbulb being turned on when I step onto a stage. It's all about how we think about things and what we tell ourselves. The cast were all very young – much younger than me – but they were exhausted too, so the age aspect is almost irrelevant.
Once you start talking to yourself in that way, such as 'I'm too old to be doing this', then guess what? You will be right! I don't talk to myself that way. When we finished our performance at the end of May the audience were on their feet. The emotion was palpable, and there were certainly some tears."
Does your daughter have any aspirations to follow you in a dancing career?
"Mila, like all children her age, is very active. She does all our children's classes at SooYoga, including dance, acrobatics, drama and street dancing. She refuses to do anything with me but is wonderful with our other teachers and loves everything right now. I think many parents find it difficult to teach their own children, regardless of what it is."
Having danced all your life has certainly kept you fit. Apart from dancing what other ways do you keep active – and how do you switch off to relax?
"We are so involved with our wellbeing centre, SooYoga, teaching at least four or five classes a day – yoga and dance for me and spin amongst others for Ben. When we're not there we like to go out as a family, enjoying a meal together. We love walking, but that's not something that we do formally as recreation. Ben loves his evening walks around the local lake with the dog, and that's certainly a form of daily relaxation for him."
Tell us all about your business, SooYoga…
"We launched SooYoga a year before the pandemic. It's a seven-studio wellbeing centre in Northampton and was our dream for a number of years. Having qualified in multiple styles of yoga it was our vision to create a place for families where mums, dads and children could come to enjoy keeping fit and healthy. When Mila was small I found it difficult to find classes which could also accommodate her. At SooYoga we have a creche as well as offering a range of classes for toddlers upwards. While the family focus is important, we also offer classes for all ages, including more senior age groups and abilities including those with physical challenges. It really is a place for everyone."
What challenges has Covid had on the business?
"What challenges haven't we had? As a family-owned business we put everything we had into it. Not being able to operate so early in our business venture put us under a lot of pressure. As we'd been operating for under a year, we hadn't been able to properly stabilise and establish the business ahead of going into the first lockdown. Integrity is our hallmark – we pride ourselves in providing the best, such as the best facilities and the best instruction, which means high levels of qualifications and training for us and our teachers. The associated investment with all of this is, as you can imagine, significant."
Why should someone who's never tried yoga give it a whirl?
"Yoga has been around for 5,000 years and unites the body, mind and spirit. It isn't just a physical exercise – it's a way of being. Yoga translates as 'yoke' meaning to join as in joining the mind, the body and the spirit. It is so much more than the poses you'll see on Instagram; there are so many styles from restorative, gentle yoga to more high impact. There really is a style for everyone, so I would definitely encourage people to explore it."
All that yoga and dancing must mean you can tuck into whatever you like – or do you still have to watch what you eat?
"If only that were true! I certainly have to watch what I eat. Once you've had a child and are in your forties your metabolism is very different. I watch my calories and even being vegan still need to be careful. It's also about lifestyle too, as stress can see you piling on the pounds."
What do you typically eat in a day?
"My morning ritual is a glass of water mixed with Forever Living Aloe Vera Gel, as it supports my energy and digestion. I then have some coffee and fruit – either an apple or a banana. For lunch I'll have salad with chickpeas or perhaps a little halloumi or houmous with carrot sticks. In the evening I keep it quite simple; perhaps a baked potato with beans, before I teach an evening class. During the day I might enjoy a Forever Lite Ultra Vanilla shake – or their Chocolate one as a treat. It's all about moderation."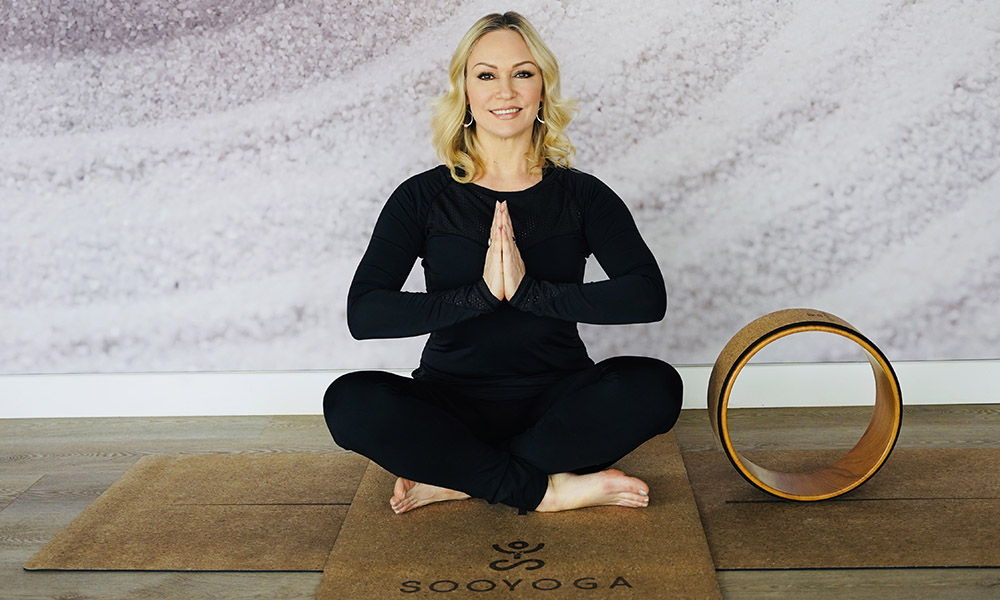 You've publicly spoken about the effect lockdown had on your mental health. How are you feeling now?
"We all suffered a lot, but for some their jobs were unaffected. For us, however, we were sitting at home and moving our classes online as much as possible, but the financial worries were there and were very real. While I'm immersed in my classes I'm able to forget those worries, but the sleepless nights are not over yet. I know there are a lot of family businesses out there suffering in the same way. We just hope it's going to work, and are staying as strong as we can."
What about Ben – did the two of you cope well as a team during lockdown?
"We supported one another as much as we could. We are very honest and not afraid to talk to each other in terms of what our needs are. There's very good communication between us – we boost one another if we have a bad day by talking about it."
Any there any wedding plans in motion after all this time together?
"I can't imagine anything worse than trying to plan a wedding right now with all the changing restrictions! We will get married someday, but we are going to wait and see."
What do you admire most about Ben and why?
"Ben always gives his best to everything he does, and while much of this comes from his professional sporting background, it is also part of his nature. He never gives up and will try everything possible before he'd admit any kind of defeat. I really admire that about him – and actually I'm the same way! In both professional sport and dancing you have that respect for your teammates, and people who are expecting you to give your best."
Fast-forward to this time next year. Where would you like to be in terms of your business and your personal life?
"I would like to see our business growing and possibly start to franchise it around the country. Personally, I think it would be great to have a holiday with Ben and the kids on a beach. It's the simple pleasures that we have a renewed appreciation for."
To find out more about Sooyoga, visit sooyoga.com and follow Kristina on Instagram.
To be featured in any upcoming features we are arranging please email laura@hurstmediacompany.co.uk or editorial@hurstmediacompany.co.uk