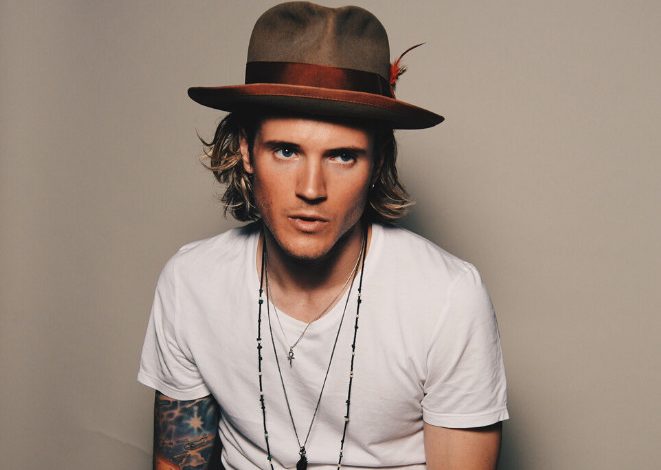 We caught up with the singer to find out all about why he decided to name his pet Lumpy Space Princess…
Interview Lynn Carratt
You're an active environmentalist. How did you become interested in these issues?
'I am very passionate about the environment and natural history, and I have never done anything with it before. My book, Plastic Sucks!, came about because I was in California and I was introduced to a couple who were a real-life Indiana Jones and Lara Croft. They were out in the desert digging up dinosaurs and came across all these camel carcasses. They cut one of them open and found a giant ball of plastic bags that weighed about as much as a small child. The camels had been walking around the desert, and they saw something bright – their instinct was to eat it. They ingested all of this plastic, then got full up and couldn't eat anything else. They died of starvation – and that was the beginning of it for me.'
Do you think there is a lot more awareness surrounding environmental issues than when you were younger?
'When I was younger, we didn't have Sky or the internet to learn about these issues; it was just Wildlife on the BBC. We did get taught about the deforestation of the Amazon rainforest at school, but there seemed to be no solution to the problem. I want to educate kids about it and show them that there are solutions and things they can actively do to help the environment. Children are our future gatekeepers, and I believe they'll be able to make a difference. Look at Greta Thunberg – she is so articulate and what an amazing girl.'
On to McFly. You're back together, releasing a new album and playing the O2. How are you feeling about it all?
'It's always great to be performing with the boys! It's also great to see all our fans who have supported us over the years.
You've appeared on I'm a Celebrity… – would you like to get involved with any other reality TV?
'I'd probably do one with Bear Grylls or an adventure-type show, although maybe not Celebrity SAS – that looks hard! For now I'd like to concentre on writing. I'm definitely going to write some more non-fiction books.'
How do you keep fit and look after yourself?
'I am good at jumping – I'm a professional jumper on stage [laughs]. I go to the gym three times a week, and I live right next to a park, so I often run around that. I also try to follow a vegan diet as much as possible, but it's nothing too strict. I have to eat a lot because I'm pretty skinny – I have the metabolism of a sparrow.'
Your ex-girlfriend Ellie [Goulding] recently got married, and your bandmates are settled down with children. Is that something you think of?
'I'm sure it will happen. What does "settling down" mean though? I'm pretty settled with my girlfriend Maddy. She's ace and knows a lot about insects – we both love them. I have a pet praying mantis and her name is Lumpy Space Princess!'
Plastic Sucks! by Dougie Poynter, published by Macmillan Children's Books, is available to buy at amazon.co.uk
Read Dougie's full interview in the Christmas issue of Celebrity Secrets, out 19th November in OK! magazine bumper packs for one week only!