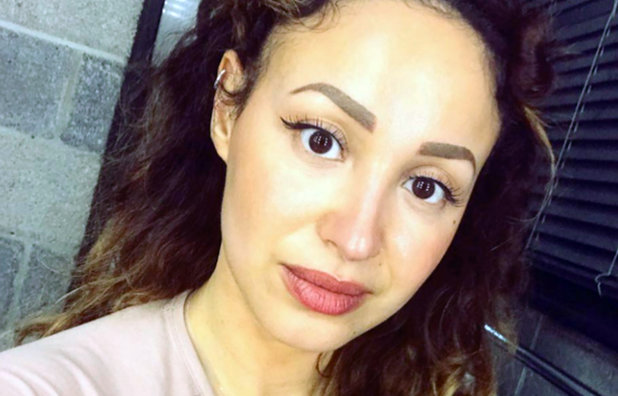 The singer on new mum hacks and why she sees a Sugababes tour in her future
Interview by Lynn Carratt
You've just finished Club Tropicana The Musical. How was it?
'I loved it, but I was so nervous when I started! Everyone else had done it before, whereas I'd been in this motherhood bubble. I had a great six months doing the show and we finished on the 19th of August. I then gave myself two weeks off because it was so intense with all the travelling.'
What was it like working with your co-star Joe McElderry?
'He is so funny, and we get on very well. He's so talented and was a great addition to the show.'
Have you discovered any mum hacks since the birth of your daughter?
'During the first three months, Amirah never wanted to sleep. I'd just given birth, my husband was away working, and I was trying to figure out a way to settle her. I had a look on YouTube for soothing noises for babies, and one of them was blowing water, so I started to play that to her. She started relaxing in my arms and it really helped.'
Do you manage to get a lot of family time?
'We all love to spend the day together going to the beach and having picnics. We also try and take advantage of where we are and do new things. We're a very close-knit family, and you have to make time, even when you're tired. We might have a BBQ with family, or I'll take my mum for a spa day. I like to be outdoors doing things; we'll often go hiking with Amirah and the dog.'
What about a beauty regime?
'I've followed a beauty regime for as long as I can remember, because my mum is 72 and has amazing skin. From the age of 22, I've always cleansed, toned and moisturised – and always taken my make-up off at night. I never wear foundation and try to keep my skin as clean as it can be. I've almost got a little beauty salon going on in my bathroom!'
Would you ever be up for a proper goodbye with the Sugababes?
'I think so; and it does come up every now and again. In my mind, it would be great to do a big tour with everyone where it goes through the different line-ups over the years, because it wasn't just three people. I think it will happen; we've just got to play it by ear.'