Summer is finally in full swing, and with it comes a new season of exciting outdoor events. Days out may not be back to what they once were, but with the right combination of sun, culture, and entertaining activities, you can once again find yourself without a care in the world, enjoying a London summer's day. Here are some of the best events happening around the capital this July.
1. Sculpture in the City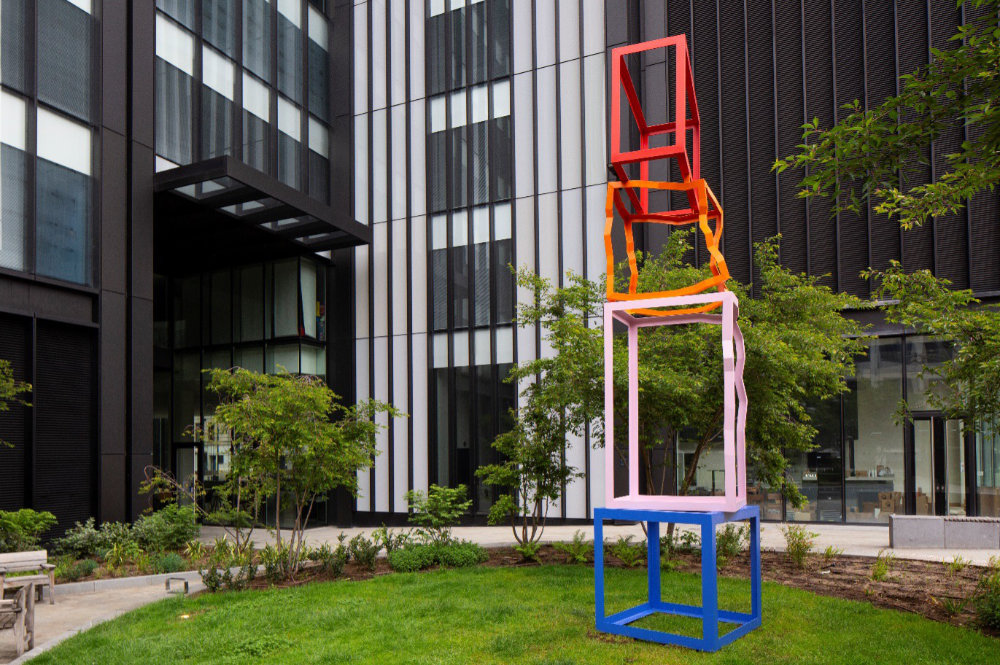 The 10th anniversary edition of the free, open-air art exhibition, Sculpture in the City, has arrived to brighten up London this summer. The exhibition opened in June and will run until spring 2022 with a collection of works from internationally acclaimed as well as emerging artists, accompanied by a free programme of events and educational activities.
Sculpture in the City is made up of 19 artworks dotted around the Square Mile, by artists incudling Laure Prouvost, Alice Channer, Eva Rothschild, Mark Handforth, Laura Arminda Kingsley, and Rosanne Robertson, among others. It is open 24 hours a day, and with an easily downloadable map, it could not be more accessible.
On 16 July in Aldgate Square, an outdoor public exhibition will open in celebration of the past ten editions of Sculpture in the City. This exhibition will feature highlights from previous years, and showcase how the project has grown.
When: Summer 2021 to spring 2022.
Find out more: sculptureinthecity.org.uk
2. Romeo & Juliet at Regent's Park Open Air Theatre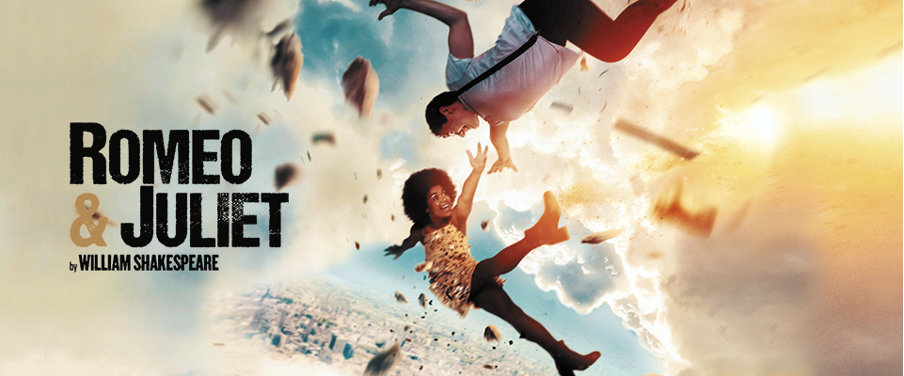 One of the largest theatres in London, the multi-award-winning Regent's Park Open Air Theatre will be home to a new production of William Shakespeare's Romeo & Juliet for its 2021 season. In this production, Kimberley Sykes directs the age-old Shakespearian tale of two star-crossed lovers. The production stars Isabel Adomakoh Young as Juliet and Joel MacCormack as Romeo, and they will be joined by a full cast with an extensive list of credits to their names.
Performances will run until 24 July, and will take place Monday to Saturday at 7.45pm, with matinees on Thursdays and Saturdays at 2.15pm. Ticket prices start at £25. There will also be assisted performances with a BSL Interpreted performance on Friday 16 July at 7.45pm, and an Audio Described performance on Saturday 17 July at 2.15pm.
When: Showing now until 24 July.
Find out more: openairtheatre.com/production/romeo-juliet
3. London Wonderground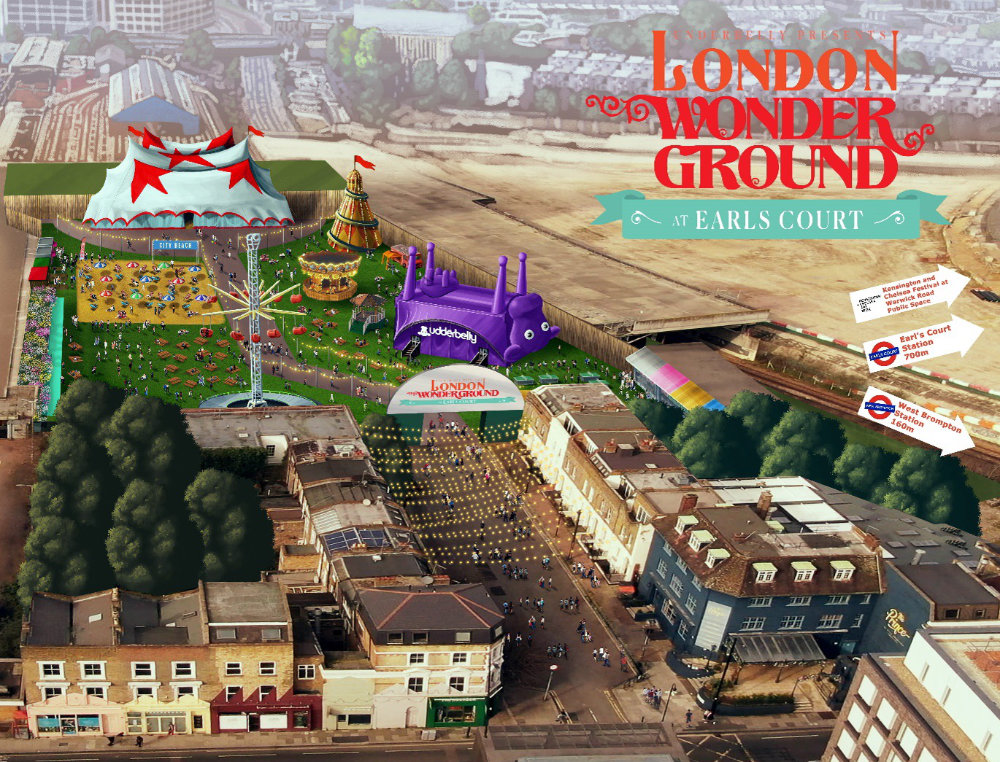 At its new Earl's Court location, Underbelly's London Wonderground will once again open its doors to delighted visitors, with free entry and endless entertainment. The festival, which will run from 15 July to 26 September, will feature a selection of comedy shows, music, family shows, cabaret and variety shows.
London Wonderground will be the summer playground for the whole family to enjoy with late night comedy shows alongside street food and outdoor bars. There will also be a city beach, perfect for a London staycation, and vintage fairground rides.
Underbelly's iconic, upside-down purple cow, Udderbelly, will be a staple of the festival, as will the Big Top that will house many of the performances. The internationally renowned show The Choir of Man will headline the festival, and will be just one of many must-see performances.
There is no doubt that London Wonderground will have something for everyone to enjoy.
When: 15 July to 26 September.
Find out more: londonwonderground.co.uk
4. Greenwich+Docklands International Festival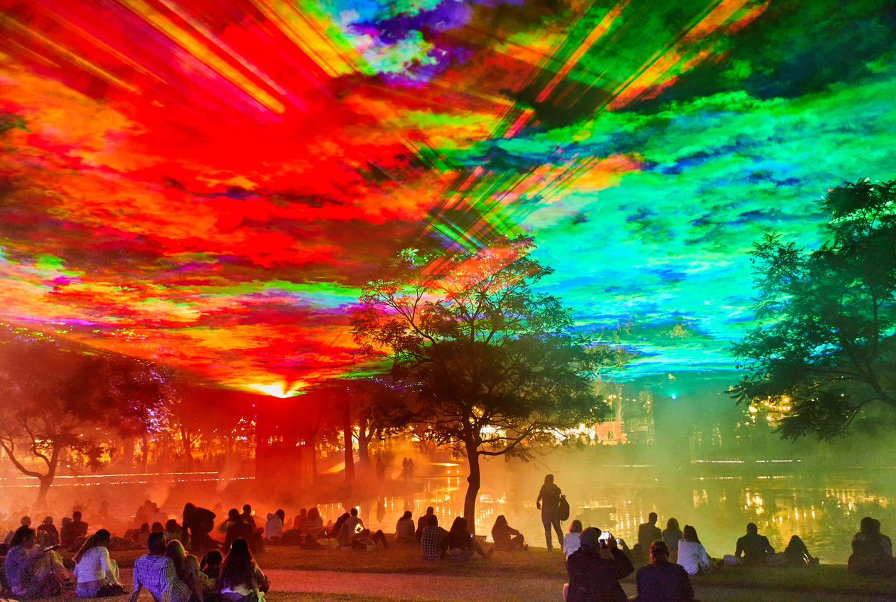 The annual outdoor performing arts festival, Greenwich+Docklands International Festival, is returning from 27 August to 11 September. As one of London's largest outdoor arts festivals, with locations including Royal Greenwich, Docklands, and Tower Hamlets, GDIF will showcase everything from open-air theatre, to mesmerising dance and art installations.
The festival will bring outdoor arts to a whole new level this year, to mark a return to normality after the pandemic, while also celebrating a collective reconnection to the natural world.
A visually spectacular installation, entitled 'Borealis' will run from 27 August to 5 September. The installation will transform the skies above two locations in the Royal Borough of Greenwich, with a mesmerising recreation of the Northern Lights. Borealis will be just one in a full programme of art installations, theatre, music, and dance performances, and much more.
When: 27 August to 11 September.
Find out more: https://festival.org/gdif/
5. Film & Food Fest 2021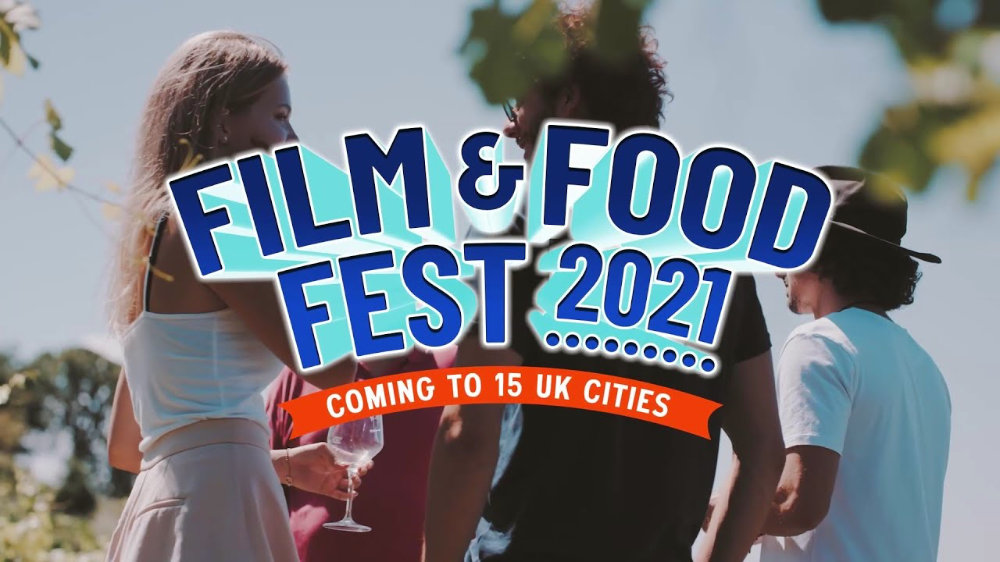 Film & Food Fest 2021 is the first touring film and food festival in the UK, and it will take place in 15 cities across the UK this summer. The festival which started its tour on 17 June, consists of four days of outdoor cinema with classic films and new releases as well as live comedy performances, street food trucks, craft beers, and short film showcases.
Each four-day installation of the festival will start on a Thursday and run through the weekend, closing on Sunday. Each Thursday evening will present a short film showcase featuring short films from independent UK filmmakers, and the films will vary from region to region.
Saturday and Sunday afternoons will present the best of family-favourite films with classics like The Lion King, and The Goonies. Friday, Saturday, and Sunday evenings will host live comedy performances from some of the best comedians in the UK, followed by a blockbuster film. These films will vary from recent gems like The Invisible Man to modern classics like Grease.
When: London from 22 to 25 July, and from 26 to 29 August.
Find out more: filmandfoodfest.com
6. Taste of London in Regent's Park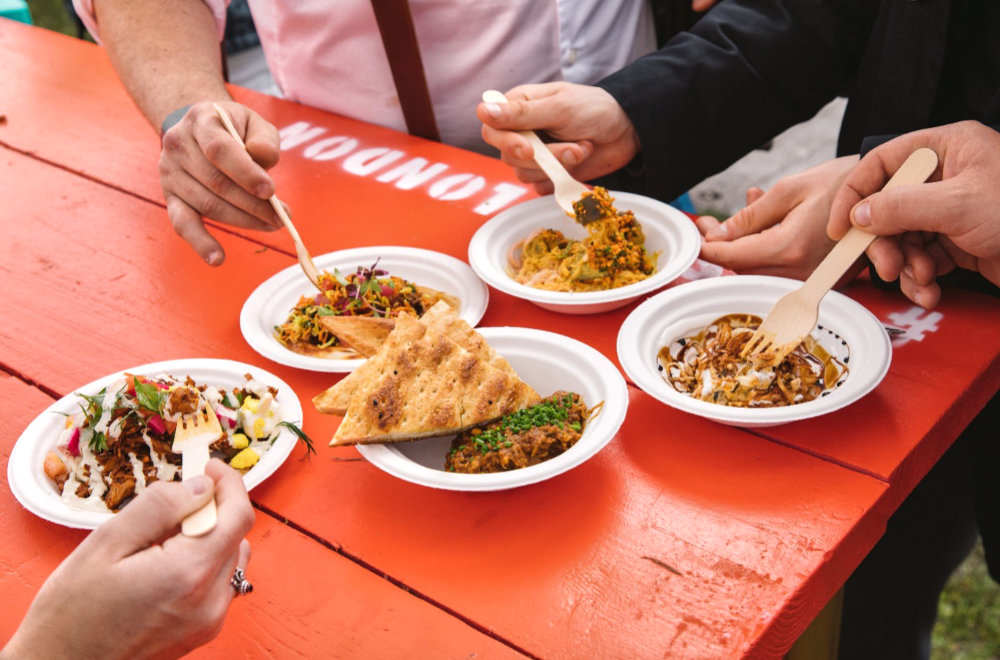 Taste of London is the annual food festival that will be taking over Regent's Park for two weeks in July. The first week will run from Wednesday 7 July to Sunday 11 July, and the second from Wednesday 14 July to Sunday 18 July.
The food festival will showcase the best food and drink that the city has to offer, from some of London's most beloved restaurants, all in the lovely Regent's Park. As well as the opportunity to sample some of the best food out there, there will be live music and DJs throughout each day, followed by live performances in the evening so that you can dance and drink into the night. There will also be live dance performances to keep you entertained as you sip on a cocktail.

Everything you could want for a summer's day out.
When: From 07 to 11 July and 14 to 18 July.
Find out more: london.tastefestivals.com
7. Ealing Summer Festival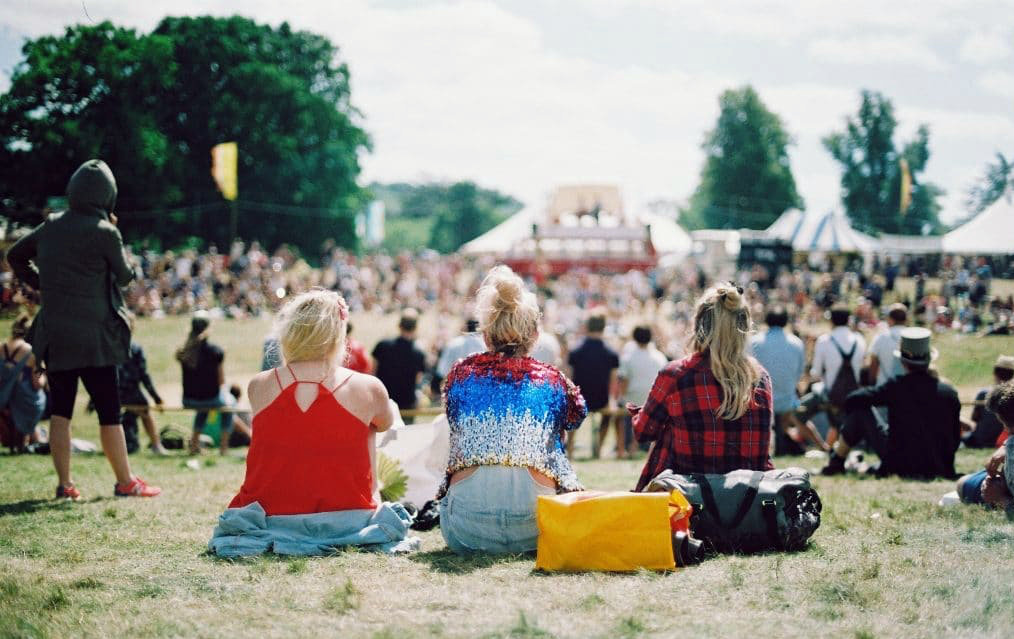 Bringing all the fun of a summer holiday to Ealing, Ealing Summer Festival is back for 2021. The festival will be divided into two parts with Ealing Comedy running from 21 to 25 July, and Walpole Live running from 27 July to 8 August.

Ealing Comedy will return to Walpole Park with an exciting line-up of comedy acts. Paul Sinha, Russell Kane, and Shappi Khorsandi are just some of the names set to grace the comedy stage and ensure that your summer's days are filled with laughter.

The close of the comedy festival will make way for the opening of Walpole Live, which will present some of the best live music from Ealing and beyond alongside cinema screenings and activities for the whole family to enjoy.
This month-long, festival staycation in London is not to be missed.
When: Ealing Comedy 21 to 25 July. Walpole Live 27 July to 8 August.
Find out more: ealingsummerfestivals.com
8. Shipwright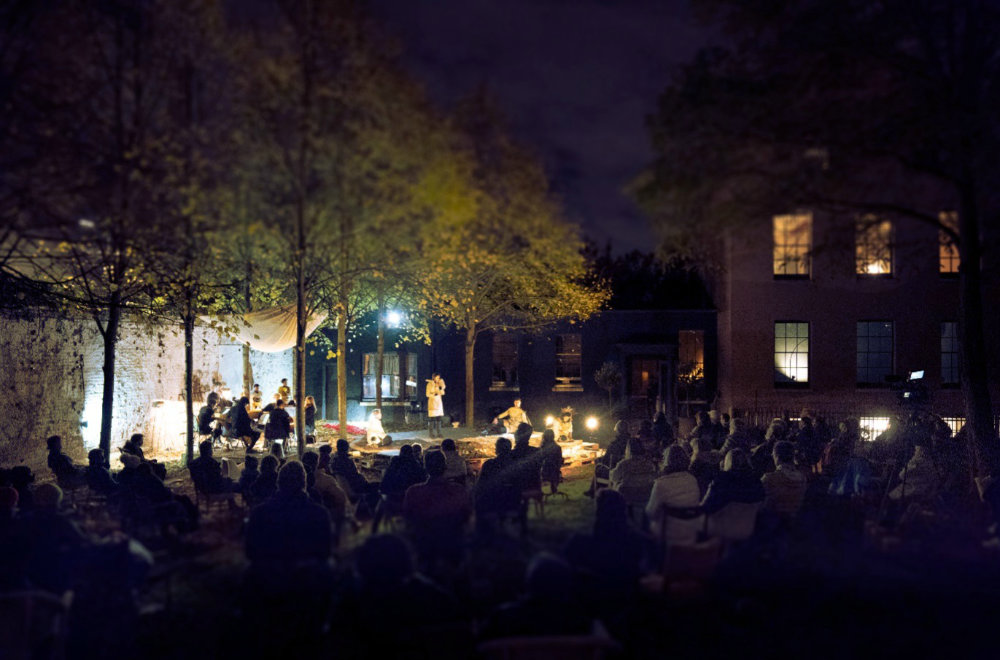 Shipwright is a new festival of arts that will take place at the Master Shipwright's House & Gardens by the Thames at Deptford from 22 July to 7 August. The festival will be made up of a variety of exciting performances including live music, cabaret, and theatre.

The festival will be running an Open Doors scheme whereby they will be giving away hundreds of tickets to their neighbours. Those who don't live in the area can buy tickets through the website with prices ranging from £5 to £70. There will be a bar onsite, and they will also be offering a full lunch and dinner service, provided by Klose & Soan.
Shipwright are looking forward to welcoming new audiences to this historic space, and celebrating generations of inspiring work at Deptford's hidden playhouse.
When: 22 July to 7 August.
Find out more: theshipwright.co.uk/summer-2021
9. South Facing Festival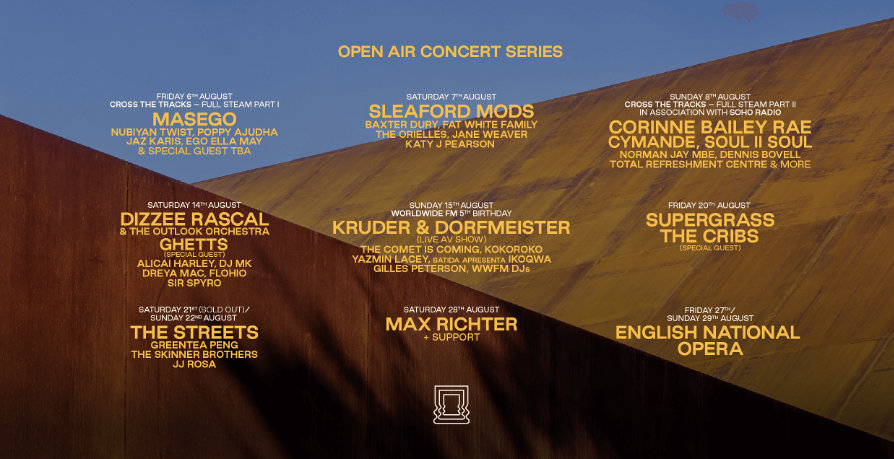 The iconic Crystal Palace Bowl will return as a live music venue this year, after having been out of action for over a decade. The first ever music festival in Crystal Palace was held all the way back in 1857, now in August 2021 the venue will be home to the South Facing Festival.
From 5 August until 29 August, South Facing Festival will host a fantastically varied host of acts from Max Richter, and The English National Opera, to Dizzee Rascal and The Outlook Orchestra. The latter will see the acclaimed rapper accompanied by a 20-piece orchestra.
With such a varied line-up, this South London festival will have something for everyone looking to spend some late summer's days enjoying the best in live music performances at an outdoor venue with a rich musical history.
When: 5 to 29 August.
Find out more: southfacingfestival.com
10. Discover Barnet Presents Summer Festival 2021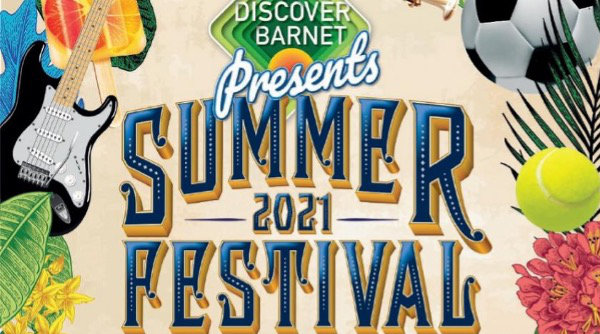 Discover Barnet Presents is bringing the first ever Summer Festival to Barnet. The festival will feature an open-air cinema, sports screenings, live music performances, and food markets, as well as much much more.
The outdoor cinema, in Victoria Park, Finchley, will open on 2 July with a screening of Finding Nemo from 11am to 12.30pm for the whole family to enjoy. Most of the film screenings will have free entry, with the exception of a small few. All details can be found on their website.
As well as the open-air screen, the Summer Festival will bring a host of wonderful performances and activities to the borough of Barnet. Many of the town centres of Barnet will be taken over by street performances and processions during the weekends of the festival. There will also be a community carnival in North Finchley, and in Edgware, and a two-day live music festival to close the Summer Festival in Barnet Playing Fields over the last weekend in August.
When: From 2 July to 29 August.
Find out more: engage.barnet.gov.uk
To see your company in any upcoming features we are arranging please email laura@hurstmediacompany.co.ukoreditorial@hurstmediacompany.co.uk