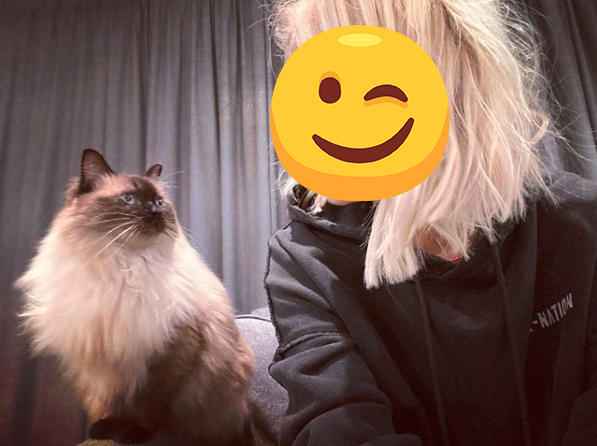 Today is Love Your Pet Day! As a nation we're obsessed with looking after our pets, to the point that one in five of us admit we prefer to share our bed with our pet rather than our partner!
The survey, carried out by Silentnight, also discovered that eight out of 10 pet owners happily compromise on their own sleep so that their four-legged friend can enjoy a great night's kip!
What's more, over a third admit to sleeping in an uncomfortable position so as not to wake their pet, while a quarter let their pet hog the bed, steal the duvet or choose their position in bed first!
Think you know your celebrity pets? Let's see how good your cat and dog knowledge really is…
Peggy is a French bulldog. She's only got one eye after it became ulcerated and was left untreated. But who's the celeb that took her in? Click the image to reveal!
This Pomeranian, known as Monkey, has lived with her celebrity mum and dad for over three years. Can you guess who she belongs to? Click the image to reveal!
Koji is a King Charles Cavalier spaniel. Whose posh pad do you think he resides in? Click the image to reveal!
Bluebell is a Ragdoll cat, a breed that's known for being affectionate. But can you tell who her devoted owner is? Click the image to reveal!
French bulldogs Winnie and Reggie have just moved in to their dream pad, complete with its own lake in the grounds! But who are their reality star mum and dad? Click the image to reveal!