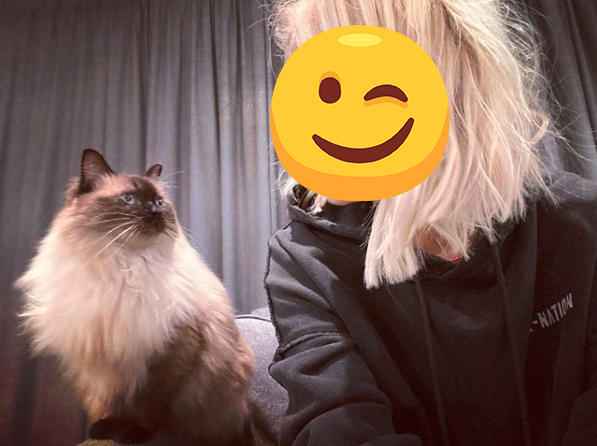 Ann Summers ambassador, Chloe Ross, hosted a special Galentine's party with her celeb pals for the lingerie brand's latest Valentine's campaign, Unleash Your Magic.
Chloe was joined by former Love Islanders Gabby Allen and Francesca Allen as well as TOWIE favourites Ella Wise, Kelsey Stratford and Clelia Theodorou.
Galentine's Day takes place on 13 February every year and is a fun addition to the more traditional celebration on 14 February.
With exclusive Ann Summers goodie bags on offer, the girls modelled pieces from the Valentine's range and enjoyed an evening learning more about the latest Ann Summers products on offer.
Galentine's provides a perfect opportunity for friends to get together and appreciate those lovely ladies in your life.
Chloe said: "I'm so excited to be working with Ann Summers' on their Valentine's campaign this year. I've always loved how they stand for female empowerment and encourage women to embrace their bodies no matter what shape or size and I'm so glad I get to be part of such an inspiring team."
Celebrity Secrets also spoke to Chloe about her colab with Ann Summers for its Valentine's campaign. She also revealed how she keeps her body and mind in good health – and spills on her her romantic plans on 14 February!
Hi Chloe! How will you be spending Galentine's Day this year?
With my closest girlfriends, we are going to have a night in with a takeaway and of course some bubbles.
Tell me about the Ann Summers Valentine's campaign party?
I got to show all of my girlfriends the latest Ann Summers products that I am constantly telling them how much I love. It was great to have my best friends in one room and celebrate each other.
What are your favourite pieces from the Ann Summers Valentine's collection?
I love the Cecelia set, the waspie just fits perfectly.
Do you believe wearing a beautiful set of underwear instantly makes you feel more confident?
100% I love having new underwear sets and it's always great to add to them with suspenders and some stockings.
What advice would you give to women that may struggle with body confidence?
Unfortunately it has become the norm for women to struggle with body confidence due to social media, they feel as if they need to look a certain way. I think all bodies are beautiful and women should love the way they look. It is about building confidence from the inside and then showing it on the outside. This is one of the main reasons I love working with Ann Summers as they embrace all body shapes, empowering women to feel their best.
What is your favourite feature about yourself and how do you showcase it through your style?
I would say my favourite feature would be my lips as they are full…but in terms of body I would say my boobs…they are small but perky and my god does a good (Ann Summers) bra do wonders if I want that extra cleavage. I love makeup and fashion and always try to bring out what I think looks good on me to give myself more confidence.
Will you be spending Valentine's Day with someone special this year? Or is it all about the gals on 13 February?
I will definitely be seeing the girls on the 13th for Galentines which I am so excited for. On the 14th I am going to Paris with my boyfriend – romantic or what?
You are in fantastic shape – any diet or fitness tips? I see you've been posting a few vegan inspired recipes/dishes on Instagram.
I have started to eat healthier and eating vegan where I can to give myself an extra boost. I am not fully Vegan but all in moderation. I do need to join the gym to help me with my motivation and it always makes me feel good too.
What are your views on social media – have you ever experienced online trolling?
With trolling I think it is disgusting that people think they have the right to be nasty to someone they do not actually know, especially when they do not know what that person could be going through. I am lucky that I haven't had much trolling and if I ever do get a negative comment I try to ignore it or block the person. I feel like if you give them attention it makes them or the situation worse. Social media can be used for so many positive things and that's what I like to focus on, I am always up for making people feel good about themselves.
Although you have since left TOWIE, have you had any unusual/amazing experiences as a result of the show?
The most amazing experience was recently travelling to South Africa with Ann Summers. It was literally a dream come true working with the team and to have the experience of being taken to some amazing places whilst shooting in some beautiful pieces.
Would you say TOWIE was a good platform to go down the career path you are on now?
100% I loved every minute of TOWIE and it has definitely given me the platform I have today, I am so grateful for everything.
Any big future projects lined up?
I am planning to continue working with brands I already love and those I would love to work with. It's important to me that I have personal connections to brands whether it is one I've worn for years or via the team that I've met and built a relationship with. Watch this space!