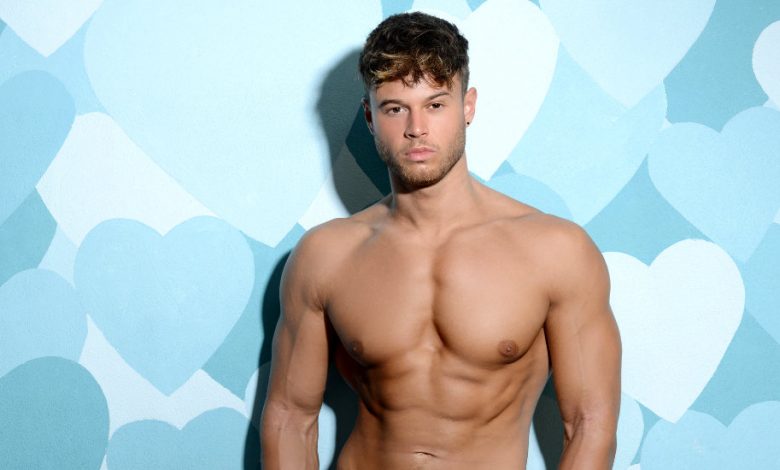 The Love Island star on not being pressured to look or act a certain way
Interview by Claire Muffett-Reece
What did you think of this year's Love Island?
'I think this year has been very timid compared to previous series. I know they have to keep it more 'PG' nowadays but it's one of those where you could skip a couple of days and not actually miss out on much drama.'
How do you think the show's changed since you were there in 2017?
'It's appealing to a wider audience. I believe the 2017 series became a template for the following years. It's now getting a bit "samey" in my opinion.'
Do you keep in touch with any of your housemates?
'I speak to Sam [Girl] and Dom [Lever] as we all play charity football together. They're both great lads.'
What's the best thing that's happened to you from going in the villa?
'Finding out what I'm truly passionate about – fitness – and recognising that being authentic and yourself is massive for you own mental health.'
And what's the worst?
'There's a lot of pressure to keep up a certain image, or feel you need to be the person everyone sees you as to fit in. Personally, I love that I took a step back and am totally comfortable with myself and my path. It's definitely helped having a great support network behind me.'
What advice would you give for this year's islanders who may struggle to deal with the fame?
'Talk to friends, talk to family or talk to anyone you trust who has time to listen to what's on your mind. Stay grounded by doing something you love doing, regardless of what people think. It's easy to get caught up in things that aren't very important, but that's no good for your mental health. I made sure I kept fit to stay healthy, but also as a release from all the things that come with being instantly sought-after.'
To keep up with Alex, follow him on instagram.com/alex.beattie
If you liked this post, check out more of our Love Island articles:
Dr Alex George on the importance of monitoring your mental health
Exclusive Interview: Megan Barton-Hanson
Eyal Booker: My Love Island Secrets