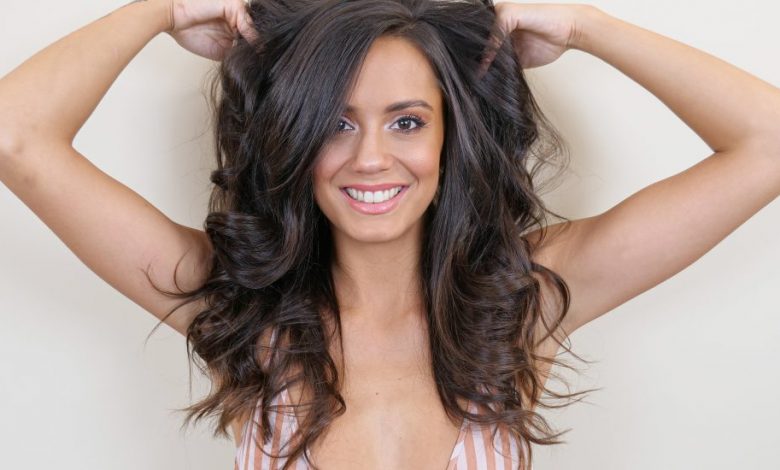 Love Island star Tyla Carr has revealed that her hair has grown back after she started losing it in large clumps following pregnancy.
The 26-year-old beauty began noticing bald patches in December last year after giving birth to her son Archie, saying her thick locks would fall out in the shower.
It got so bad for the reality star that she started avoiding showbiz events and began getting more self conscious about her thinning hair.
But now Tyla is regaining her confidence – and her hair – admitting it had been "horrendous" since giving birth to Archie.
She said: "I don't have to hide my hair any more. I was going to events and I was worried about people taking photos, because after having Archie I had these two big bald patches on both side of my head by my hairline, and I also didn't realise that I had even bigger balder patches around my ear.
"But now it's all grown back. It's insane, I've been taking Hair Gain tablets for over eight weeks now and I'm so thrilled with the results."
Tyla revealed that she had always had thick hair which grew even more luscious when I was pregnant.
However this all changed when she stopped breastfeeding and the former Islander began to notice clumps of hair coming out in the shower in the morning, blocking up the plughole.
She said: "There was so much hair around the house I used to joke that I would fill up the Hoover bag.
"Your hair is such an integral part of your beauty routine and it was devastating to see how thin and lacklustre it looked with bald patches around the temples."
Desperate to find a solution, the new mum looked up a range of remedies online.
It was then that another mother recommended GROW by Hair Gain which she claims restored her hair when it fell out.
It is described as containing powerful phytonutrients which can deliver fuller, thicker hair in just one month for women suffering hair loss for a number of reasons including stress, anxiety, hormone changes, pregnancy or getting older.
Tyla said: "They are completely a natural and vegan supplements derived from pea shoots, I taken two a day after a meal in the evening."
GROW by Hair Gain can be bought online or on Amazon.