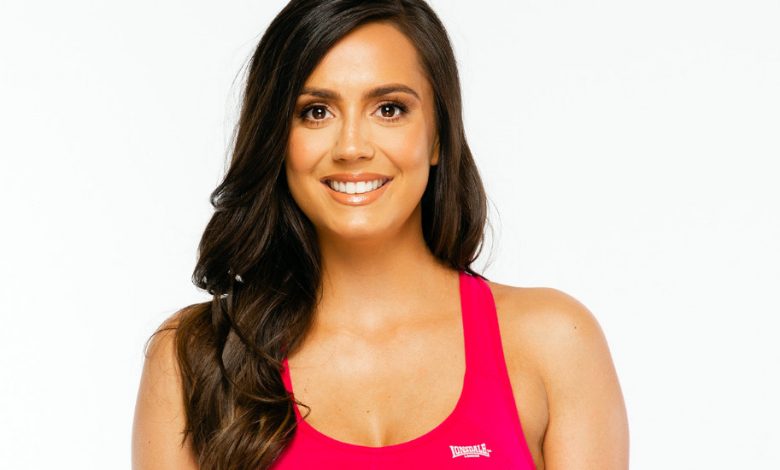 The Love Island star on motherhood and losing her baby weight
Interview by Lynn Carratt
What have you been up to since you left Love Island?
'Lots of things. Work was crazy in the beginning – lots of events, partying, endorsements and shooting magazines. Also, bumping into an old friend, going on a date, and then having Archie nine months later!'
How are you enjoying life as a mum?
'I love being a mum more than anything else in this world. I'm extremely maternal, so being a mum always appealed to me. I was always the kid pushing a fake baby around playing mums and dads. Now I can do it for real!'
You're looking fab. How did you lose the baby weight so quickly?
'I used Musclefood's Do the Unthinkable programme. It was the perfect weight loss programme for me as I love my food, so something that offered a tasty variety of meals and snacks was key. I really wouldn't regard it as a diet though. For me it was just a healthy eating plan and I found it super-easy to follow.'
How does it work?
'All of your food – breakfast, lunch, dinner plus three snacks each day – is pre-portioned and delivered to you at the start of the week, and all you have to do is cook the meals in a microwave, oven or on the hob. You can choose to do the plan for five, six, or seven days too, so if you like having your weekends free or need a bit more flexibility, it's perfect.'
Do you follow a specific fitness plan?
'The plan comes with a three-phase exercise system put together by Musclefood's personal trainer, including a workout DVD. The workouts have been designed to get you burning fat regardless of your starting weight or fitness levels, so it really is perfect for everyone. I also took long walks with the sling or pushchair.'
Let's move on to Love Island. How did you deal with the fame the show brought?
'Don't get me wrong, it's great fun and who doesn't like attention? But it was the bad press and constant judgement that I found hard. I was already living quite a crazy lifestyle, so that part didn't change much luckily.'
Can you tell us any behind the scenes secrets?
'It wouldn't be a secret if I told it, so my mouth is sealed!'
What were your high and low points in the villa?
'I think the hardest thing in there is having to make friends, but at the same time you're in a game show and you're competing against each other, so trusting people was hard for me. The whole experience was amazing though. There are too many good moments to point out, but I think my favourite memory is the rap battle between the girls and boys.'
Are you in touch with any of your fellow contestants?
'I still speak to nearly all of them every now and then, however me and Gabby [Allen] are very good friends.
Do you have any regrets about appearing on reality TV?
None at all! Other than having Archie, it was one of the best things I've ever done. The show taught me so much about myself. You don't have friends or family to talk to things about, and you also don't have a phone, TV, books or magazines to keep you busy. It means you're constantly reflecting on what you've done that day and what you've said and what you could have done better.'
Tyla Carr is an ambassador for www.musclefood.com/do-the-unthinkable
REVIEWING MUSCLEFOOD'S DO THE UNTHINKABLE:
Celebrity Secrets Editor Claire Muffett-Reece trialled the plan for four weeks…
'The first week my box of food arrived I couldn't believe the amount I could eat! I'd chosen the six-day plan, which gave me one day 'off'. This meant I had six breakfasts, six mid-morning snacks, six lunches, six mid-afternoon snacks, six dinners and six evening snacks to enjoy that week! The food was delicious and of a huge variety, and I honestly never felt hungry or the need to 'pick' on additional snacks. After four weeks I lost 3kg!'
Read all about Tyla Carr's baby buys for her son Archie in the Parenting issue of Celebrity Secrets, available in OK! magazine bumper packs, on sale from this Tuesday for one week only!