Celebrity Secrets
Fitness
Olivia Buckland chats about coping with underactive thyroid and fronting the campaign for a new beauty brand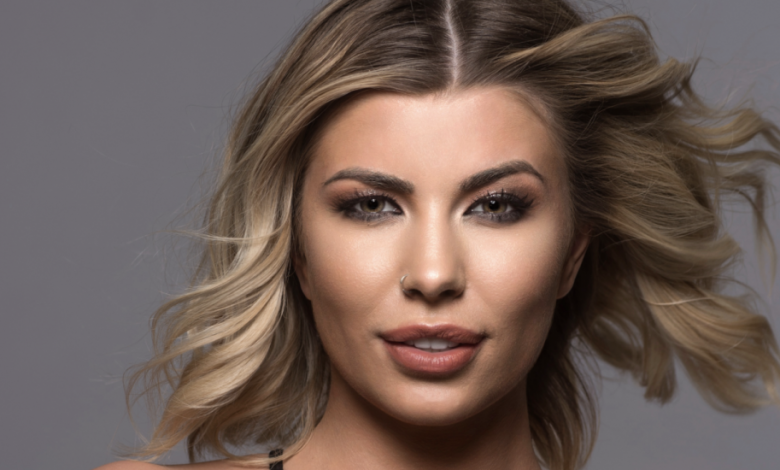 Former Love Island star Olivia Buckland opens up to Celebrity Secrets about life with fiancé Alex Bowen, her lifelong battle with underactive thyroid, and fronting a new campaign for the release of W7, the affordable beauty brand for the millennial
1. What made you first apply to Love Island?
Like most people, I was too scared to apply at first. But I was back with my ex at the time and he was just horrible. I was also really unhappy in my job and I lived in a flat on my own. As well as all of this, I was suffering from anxiety, so I just felt that I needed a change so I went for it. I was oblivious to the fact it could go anywhere, but it was the best thing that ever happened to me!
2. How did the experience change your life?
It changed everything for the better, it was so worthwhile. I pushed myself to do something out of my comfort zone and as a result, I'm now way more confident. Now I work in fashion and beauty, which is amazing because I always wanted to be a model. Luckily, Love Island gave me that platform to do something I love.
3. What's your secret to success when it comes to a long lasting relationship?
We just got really lucky that we were paired up in the beginning. Since living together on the outside, we have learnt to really trust each other, and be patient with one another, too. When Alex and I got home we lived separately for a bit, but we just found it too weird to go from living together in the villa to being apart. So, Alex moved to Essex.
4. When do you think you and Alex will start a family of your own?
That's a hard one. I'm traditional and I want to marry before having kids. But Alex is really broody! He never had a relationship with his dad, so he wants to make up for that by being a dad – which is cute. But I'm so busy at the moment, so I feel like we should give it a bit more time!
5. You recently revealed that you have struggled with underactive thyroid from a young age. How has that affected your life?
It was harder when I was younger – I found at when I was 10 years old. It basically affects your hormones. It can make me depressed sometimes if I'm not on the right dosage, and anxiety can also be quite bad. The fatigue is the main thing though, but I usually manage to stay on top of it I'm okay. A few days each month I can't get out of bed or leave the house, but it doesn't happen that often anymore.
6. What are the symptoms and how do they get in the way of everyday life?
The tiredness is the main one. I also feel the cold really badly and I get anxiety and panic attacks, which is down to the imbalance of hormones. But with medication I have it under control. It's good to be open about it because it can help others who are in the same situation.
7. When you feel exhausted, what helps to give you more energy?
Getting to the gym is hard when you're tired, but sometimes I force myself to go. Honestly it helps so much – it gives you so much more energy and the endorphins really help, too.
8. What advice can you give to others suffering from the condition?
Don't be scared of blood tests – I was so frightened of them at first but they are so important!
9. What's your top beauty product staple?
I love a good bronzer – it's always in my bag. W7's Honolulu bronzer was the first product I used from the brand, and it's one of my staples now. I use it on my face for colouring.
10. What is unique about W7 beauty brand?
It's just so affordable – with cheaper versions of expensive brands on offer. It's perfect for young girls who can't afford the big names and there's so much variety. With W7, there's something for everyone. They even have a vegan range – W7 represents the new millennial.
11. How do you stay in shape?
I'm really into the cross trainer at the gym at the moment. But I've also been told that a full body workout is the best for toning up. So I've tried to incorporate multiple moves into my workouts to get my heart raised, like squats with bicep curls, for example.
12. Can you tell Celebrity Secrets something our readers might not already know about you?
When I was younger I used to dance. I was involved in ballet, jazz and hip hop.
Olivia Buckland is the new face of W7 Cosmetics available at w7cosmetics.co.uk and numerous UK stockists, including TK Maxx and The Perfume Shop.