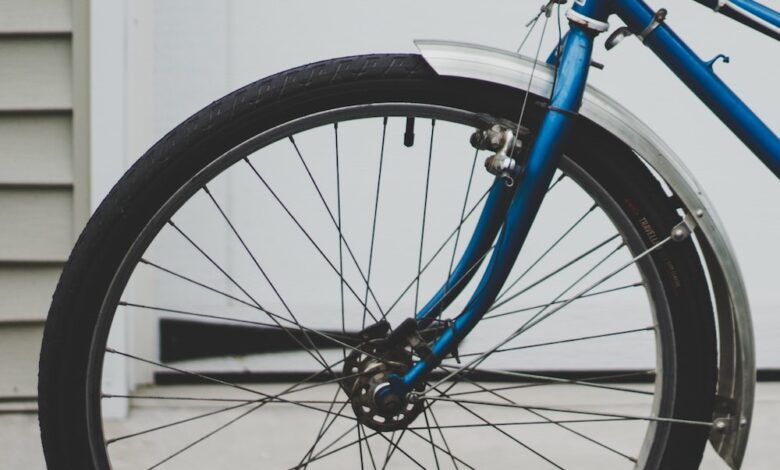 Many cyclists pack up their gear once winter rolls around, but some of the braver souls continue right on through to spring. If you're one of those brave souls, or are considering becoming one, here are some tips to get your bike road-ready this winter. In general, preventative maintenance is the best way to avoid winter mechanicals.
Get it serviced
While a regular servicing is a key part of owning a bicycle, a pre-winter servicing is a must. Winter introduces all kinds of gunk to your bike, and an un-serviced bicycle could be more susceptible to damage.
Getting a normal servicing involves doing a basic safety check and making sure everything that needs to be tight, is. You should also check all the nooks and crannies for rust. Next, most people give the brakes and gears a quick tune.
It may also be worth it to go a bit beyond the basic tune. Check your brake pads, and consider getting new pads that are suited to wet-weather cycling. You may also want to consider swapping your summer lube for a more industrious winter lube. It will be better suited to winter cycling.
Switch to winter tyres
Most road riders want to keep their setup as light and aerodynamic as possible. But in the winter, it's probably worth sacrificing speed for safety. There's no reason to go for personal bests in the cold and rain. Winter rain can wash more debris onto the roads as well.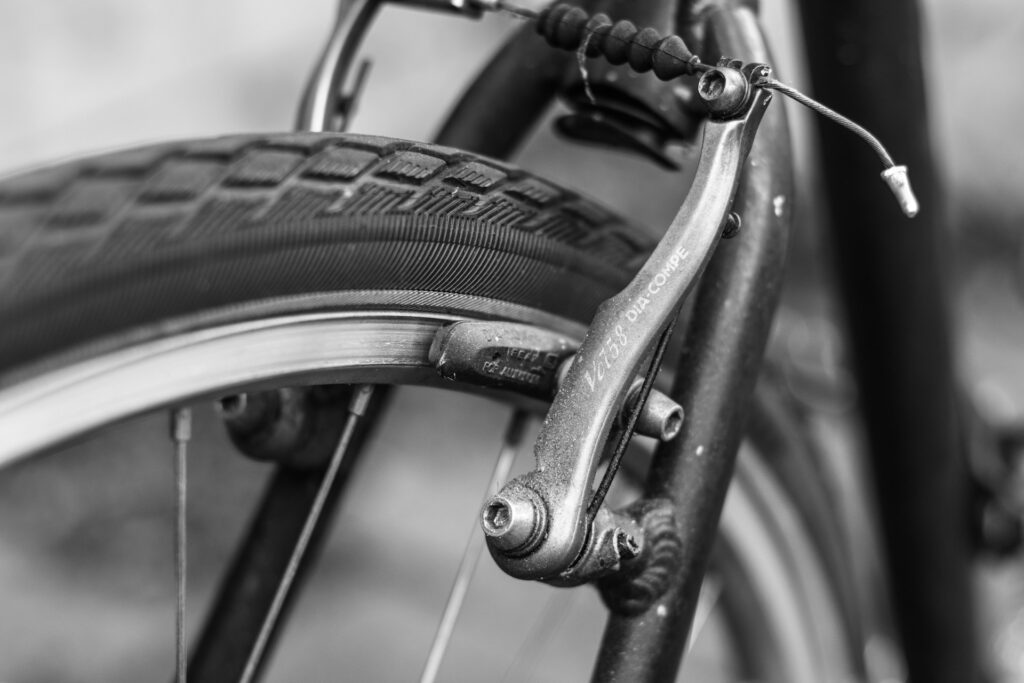 On that note, you should get yourself some tyres with more width and tread. Wider tyres give your bike more surface area to grip, so when the roads are wet and slippery, you have the best chance of safely turning a tight corner.
You could even consider a tubeless setup. While tubeless tyres can set you back a bit with new valves and sealant, they will save you money on inner tubes, and likely reduce your chances of getting a flat. If you keep up with refilling your sealant, you might not even realise that you've punctured a tyre. They also eliminate the possibility of a pinch flat.
Invest in lights
Lights can be a lifesaver – literally. If you are a commuter, you will likely be caught out in the dark either in the morning or evening during winter. A good set of lights is a must. It's also illegal to ride without lights after sunset in many places.
Even if you don't plan on riding in the dark, lights can help keep you visible during inclement weather. It's best to buy some USB-rechargeable lights, as they are easy to recharge – rather than going to the shop for new batteries. Just make sure you keep up with charging them.
As a fail-safe, you should also make sure your bike has reflectors and wear reflective clothing. This way, if your lights die during your ride, you will at least be visible to motorists.
Get mudguards
The muck and grime of winter is sure to do a number on your bike. Mudguards can help keep your bike, and your body, just a bit cleaner. They can also help keep your fellow cyclists clean.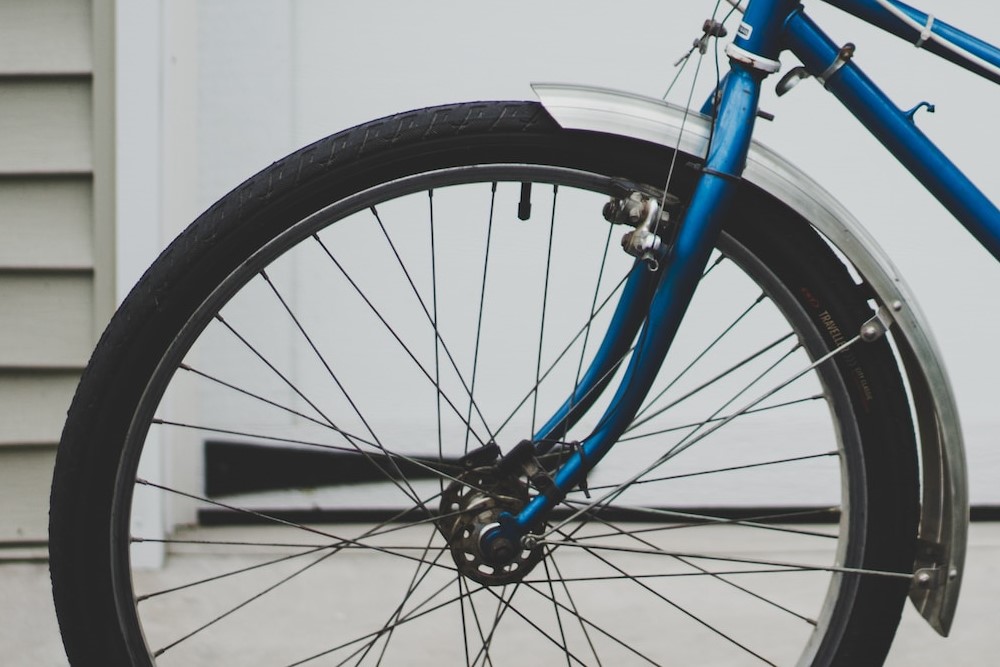 The smell of fresh air after rainfall is great, but if you're getting soaked during your ride, you might not be so giddy. Get some mudguards to keep a smile on your face. Just be careful to buy some that fit your bike properly.
Clean – and keep cleaning
Even though mudguards can help keep your bike clean, it will inevitably get dirty. But before the season even starts, you should give your bike a good wash.
Soap and water is good enough for most bikes, but there are also bike-specific cleaning products that can make cleaning easier. Completely cleaning, degreasing and lubing the gears and chain is also a smart pre-winter move, as the grime and wetness of winter can wreak havoc on your drivetrain.
During the winter, after most rides – and especially salty or mucky ones – you should wash your bike. If you're using a power washer or anything with a strong flow, which generally isn't recommended, don't aim it at any bearings or other delicate parts.
Apply wax
Once your bicycle is squeaky clean, it's a great idea to apply a thin layer of wax. Wax can help protect your bike from all of the dirt that would normally accumulate on it. You will still need to clean your bike, but wax acts as a protective seal and keeps your ride looking shiny.
You should wax your bike right after cleaning it thoroughly. Apply a thin layer to one area at a time and use a clean microfibre cloth to work it into the surface gently. Make sure to avoid waxing the drivetrain, brakes, and braking surface. Then, use another microfibre cloth over the entire surface (excluding those three special areas).
Buy a waterproof saddlebag (if you can stomach it)
Saddlebags are a controversial topic in the world of cycling. Actually, they're not – most serious cyclists wouldn't dare strap a big piece of kit onto their prized possession.
But during winter, saddlebags are a necessary evil. They allow you to prepare for the compounding issues you could face during the colder, wetter months. Besides, the culture surrounding saddlebags is changing, as riders slowly realise that stuffing their jerseys to their absolute threshold isn't any better.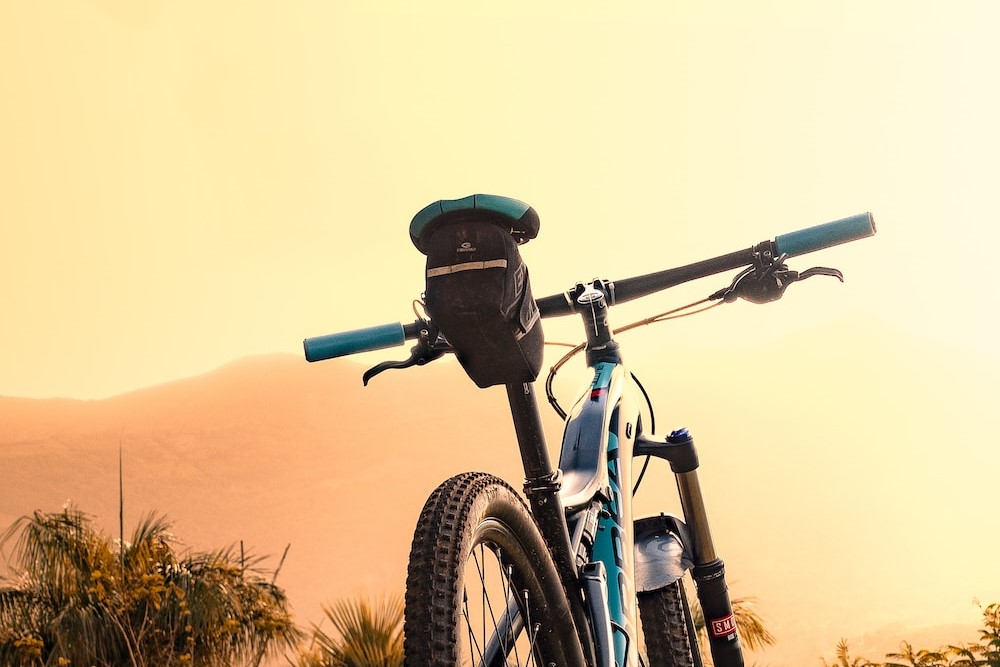 There are unassuming saddlebags that can be strapped under your seat, and there are larger saddlebags that sit on your handlebars. Your preference will likely be influenced by your desire for aesthetics versus practicality or aerodynamics. Waterproof saddlebags are certainly a good choice for winter months.
Lube regularly
Lubing your drivetrain is a necessity all year round. Lubing keeps your gears shifting smoothly and can protect your chain from damage.
During winter, wet conditions can strip lube from your drivetrain. While you can use the same, standard lube year round, it will likely wash off during your ride if you encounter any puddles or rain. It's best to switch to a wet lube for winter. Wet lube is a bit thicker than your standard dry lube, so it remains on your chain through harsher conditions. However, it also attracts more dirt and gunk, so you will likely have to up your cleaning game to keep your bike in working condition.
There is also a recent trend of waxing chains instead, which are increasing in popularity among serious cyclists. Wax lubes end up very dry if applied properly, which means dirt will have trouble sticking to your chain They are a bit trickier to apply, and can be prone to rust and corrosion, though.
Prepare your bike for storage
If you're not a winter cyclist, then autumn is the time to prep your bike for storage. Many of the tips on this list still apply to storage preparation. You still need to clean your bike, get it serviced, and lube it up. You might also want to pump up your tyres, remove any batteries, wrap it in a bike bag to avoid dust, and empty your saddlebags and water bottles.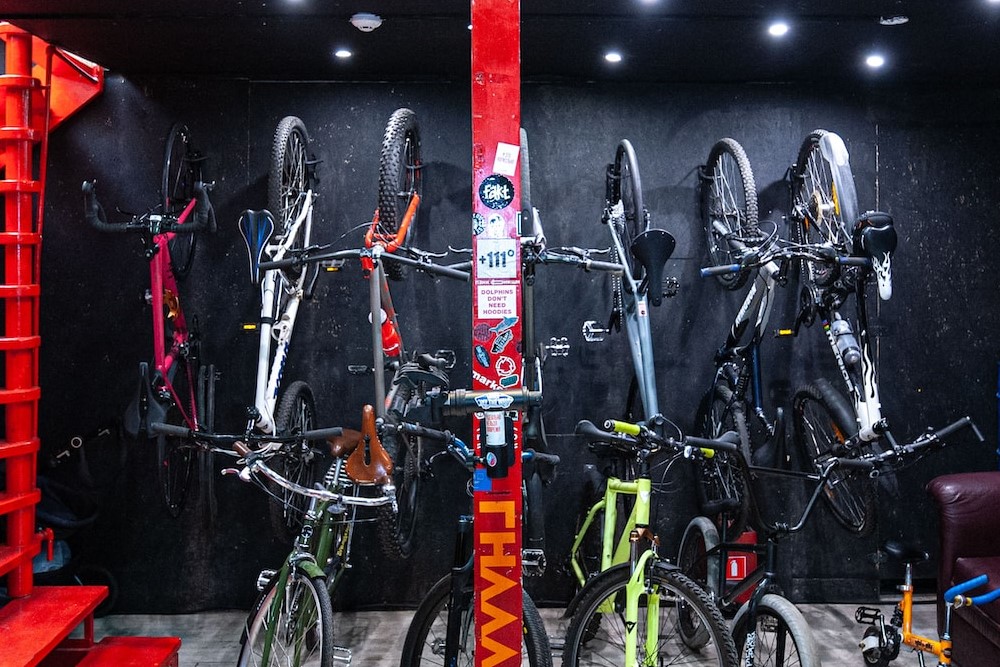 When you store your bike, make sure you store it vertically, ideally hanging, as the tyres could end up a bit misshapen if they're left on one spot for a few months. Then, hop on your indoor setup to keep your fitness levels up!
If you follow all of these tips, your bike will be better prepared to tackle harsh winter conditions. You could still run into problems, but the best way to avoid damage is to take proactive action and keep up with cleaning and maintenance.
To see your company in any upcoming features we are arranging, please email editorial@hurstmediacompany.co.uk