The ASICS London 10K (formerly named the British 10K) is central London's most iconic landmark run, with a twist. Every summer thousands of runners descend on the capital to celebrate the sport of running in the ultimate London street party.
The ASICS London 10K is the fastest way to tour central London's famous landmarks from Piccadilly to Whitehall with a route that races past Regent Street, Trafalgar Square, the Embankment, Westminster Bridge and Westminster Abbey.
With live bands and DJs at every kilometre, and cheering fans lining the city's streets, this 10K is the perfect starter distance and a great challenge for seasoned runners too. Here's everything you need to know ahead of the race.
1. What
ASICS London 10K is London's only closed-road 10k this summer and the most iconic landmark run, with a twist.  Every summer thousands of runners descend on the capital to celebrate the sport of running in the ultimate London street party.
2. When
This year, the run is set to take place on Sunday, 10 July,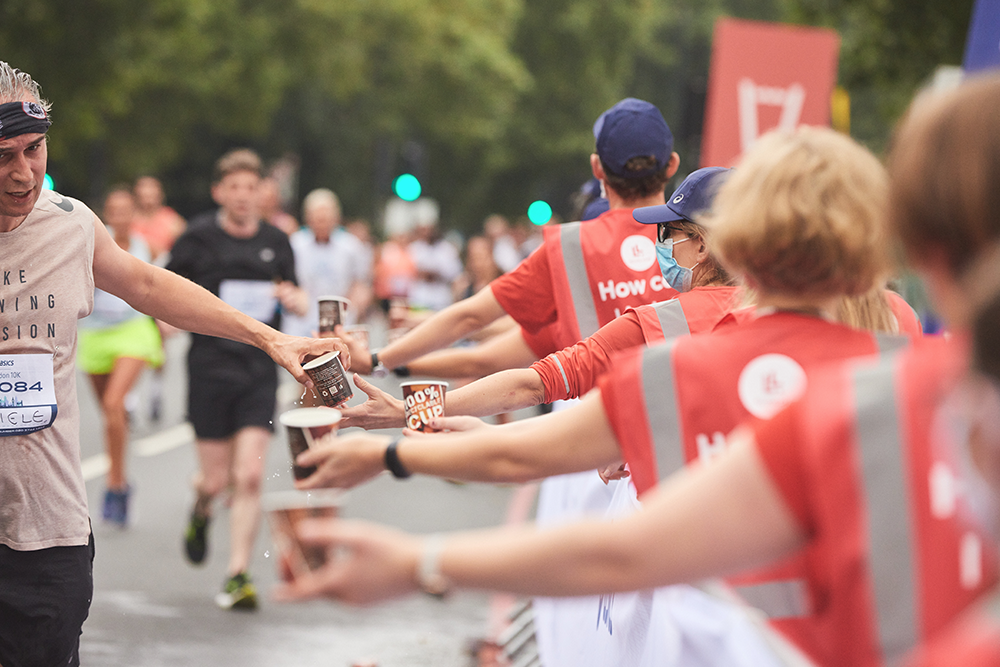 3. Time
Runners will descend on the streets from 9.30am.
4. Where
The starting point for the race is 105 Piccadilly, London, W1J 7NJ.
5. How to watch
Thousands of spectators are expected to watch runners on their tour of London's iconic landmarks. But where are the best spots to watch? Fan Hubs with live entertainment will be in place along the route at Charles I roundabout and Victoria Embankment or cheer runners across the finish line on Whitehall.
6. Route
World-renowned for the historic streets and landmarks on its route, starting in Piccadilly thousands of runners will pound historic pavements passing St James' Palace, Trafalgar Square, The London Eye and the iconic newly renovated Big Ben. The route will come alive with live bands and DJs, giving runners that bit of extra motivation.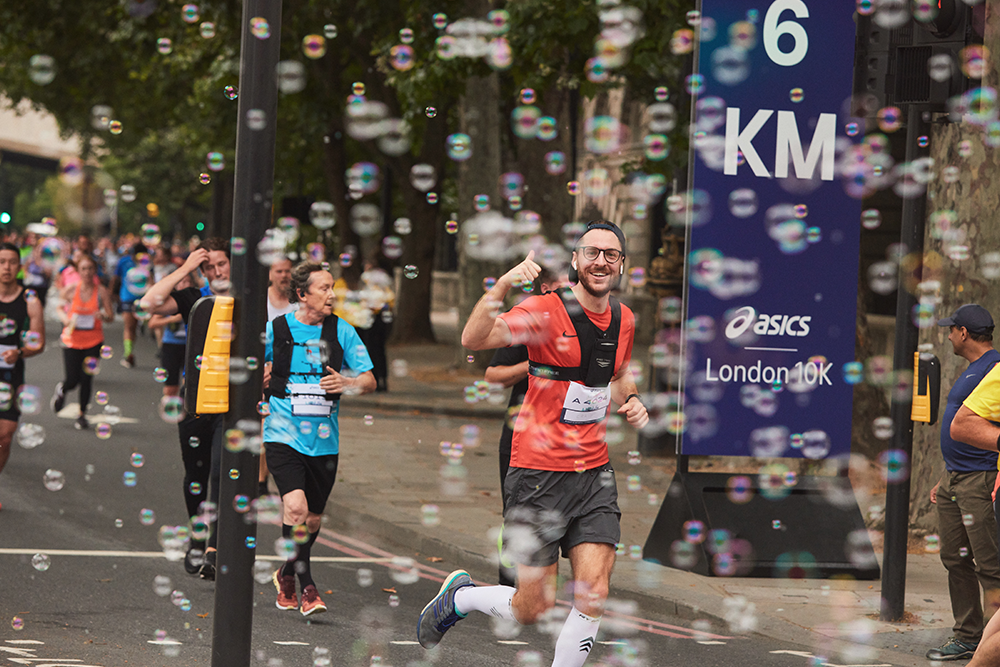 7. Medal
Finishing in Whitehall, runners will be presented with the 2022 ASICS London 10K medal.
Laura Knott, creative lead and designer of the medal said: "The ASICS London 10K isn't your usual running event; it's slick, contemporary and celebratory. We wanted our medal to reflect this. The matte ASICS blue and white are clean and modern, whilst the sunset-printed lanyard subtly nods to the incredible scenery and landmarks that participants run through."
8. NFTs
LimeLight Sports Club has announced a groundbreaking partnership with technology leaders xG Studios, launching mass participation sport non-fungible tokens (NFTs). This futuristic limited-edition collectable NFT, designed by Hugo Boesch of Future Romance, will be available to LimeLight Sports Club members who take part in ASICS London 10K.
Each NFT is personalised with the runner's finish time whilst the runners placing first, second and third in both women's and men's will receive the 'perpetual loop' featuring either a gold, silver or bronze thread running through it.
The ASICS London 10K NFT Finisher is the xG® 'Finish LE' reward, released in partnership with LimeLight Sports Club, marking the digital collectable experience for all LimeLight Sports Club.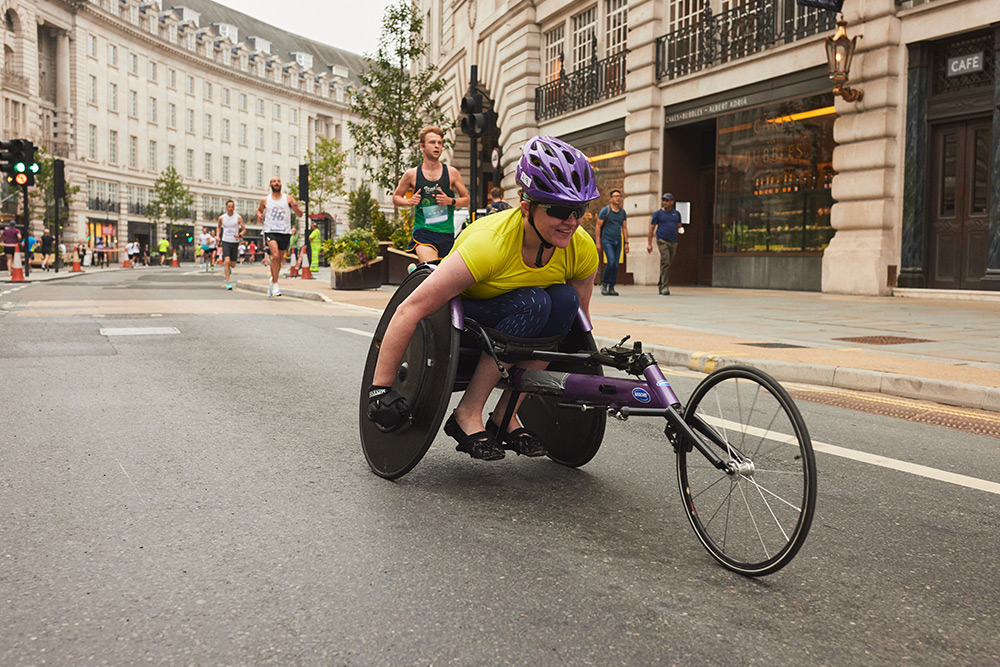 9. UN Women UK Safe Spaces
LimeLight Sports Club has partnered with UN Women UK and Stylist Strong Women ahead of the race to create a solidarity campaign inviting people to take to the streets of London to run for safety, change and freedom.
Hundreds of campaign supporters will run united past the Houses of Parliament to call for our public spaces to be safer and more inclusive for all. Vital funds raised will go towards delivering the educational programmes needed to inspire behavioural change through partnership with UN Women UK's Safe Spaces Now initiative.
10. All the extras
All participants will receive a medal and goody bag (subject to availability) which will include a CanO Water, KIND Bar, TENZING energy drink and more.
To find out more visit the website at run.limelightsports.club
To see your company in any upcoming features we are arranging please email editorial@hurstmediacompany.co.uk