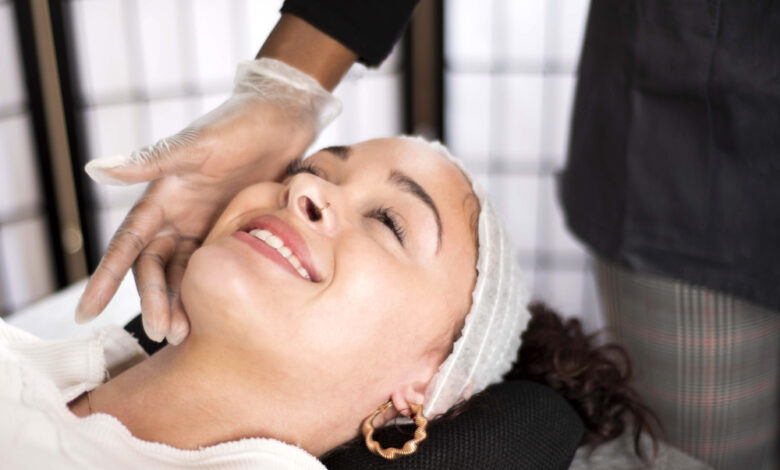 The rise in injectable treatments on the market for skin aging prevention is at an all-time high. The British Association of Aesthetic Plastic Surgeons (BAAPS) says UK plastic surgeons saw a 70% increase in consultations with a demand for injectables in 2020.
Many assume that injectables are a gold-standard treatment when it comes to giving your skin a lift, but does it do more than a good skincare regime when it comes to skin rejuvenation?
Dermoi are cosmeceutical skincare experts, and their chief scientific officer, Eve Casha, (MSc in pharmaceutical formulation, has commented on the relationship between injectables and facial treatments.
She says: "Injectable procedures, using products like Botox, involve the injection of a bacterial toxin, Botulinum Toxin, into the muscles of deep facial expression to cause temporary and reversible paralysis of a muscle. This is to reduce the appearance of fine lines and wrinkles associated with muscle contraction.
"However, what many don't consider is that there are many signs of ageing in the skin that muscle contractions are not the cause of. For example, as we age certain cell types in the skin decline in number and activity. In addition, it is estimated that over 80% of the aging seen on the face is from long-term exposure to UV radiation and this is what leads to majority of wrinkles, dryness, leathery texture, uneven pigmentation, and sagging appearing with age."
"Unfortunately, while there is some recent evidence that would suggest that Botox could have a temporary skin rejuvenation activity, the scientific evidence proving this concept is not complete or consistent."
So what is the relationship between injectables and facial treamtents?
One could argue that injectables and facial treatments complement each other when it comes to giving skin a smoother look. Injectables like Botox can be used to target deep wrinkles associated with facial expressions, whereas advanced facial treatments using active ingredients can be used to preserve and protect the cell types within the skin tissue from age-related changes.
The effects of injectables like Botox are temporary (lasting three to six months), but the effects of the right facial treatments will only leave skin stronger and more protected over time.
With the skincare market being so overwhelmed with false information, we have all felt the frustration of ineffective skincare and skin reactions caused by incorrect use of potent actives. More than ever, the need for regular check-ins with a skin expert is needed.
"You do not see someone's Botox or filler, but you always see the quality and health of skin on top. Injectables are not a replacement for adequate facial treatments and effective use of active skincare," adds Eve Casha, MSc pharmaceutical formulation.
Can you get a salon effect at home?
A decent skincare routine is only as good as the products that you use. While top-standard products can help make your skin look better now and in the future, poor-quality products can be ineffective and in some cases, even cause more harm than good.
Celebrity Secrets loves the award-winning beauty brand, Transformulas whose products have been used by various celebs such as Simon Cowell, Victoria Beckham, Anna Wintour, Amanda Holden, and more.
The products were developed by beauty expert Rosalind Chapman, who due to a fear of needles, wanted to create a solution that didn't involve surgery or injections.
For example, Flawless Photoglow SPF 30+ contains potent ingredients designed to help lift, define, and sculpt the face, with users describing their skin as feeling 'well-nourished' afterwards.
A powerhouse of super active ingredients helps give the appearance of smoother skin, while antioxidants provide essential daily protection while promoting a natural radiance.
When your skin looks better, you often feel good about yourself and have more self-confidence. So why not give your skin a little bit of TLC today?
To see your company in any upcoming features we are arranging please email editorial@hurstmediacompany.co.uk