Give your guests a true taste of Britain with this selection of quintessentially British drinks for the perfect Queen's Platinum Jubilee celebration or your next get-together.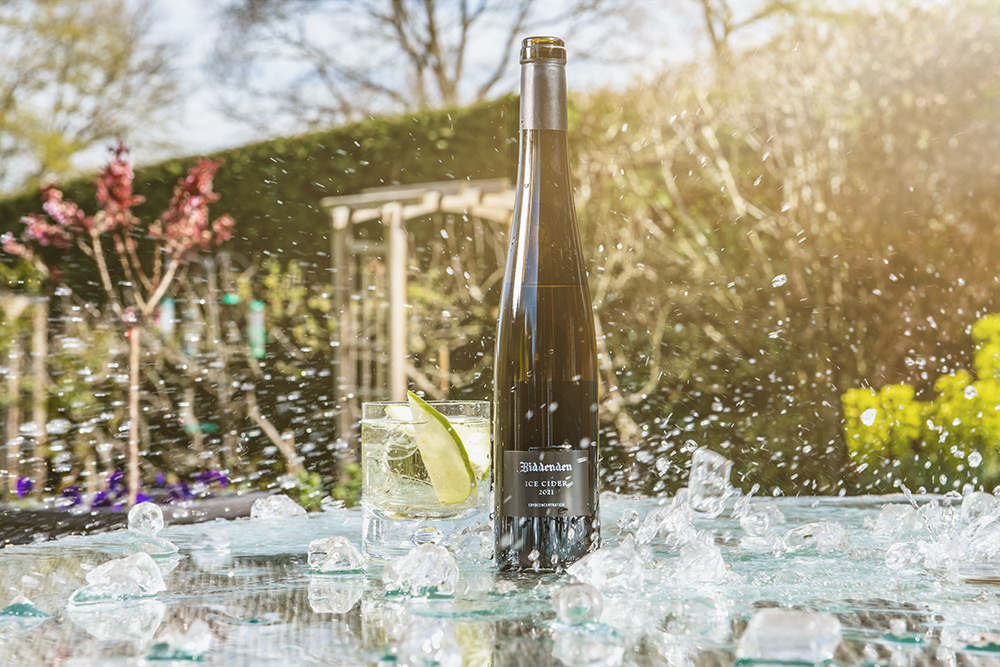 1. Biddenden Cider
In time for summer, Biddenden Cider has launched its Ice Cider 2021, an intense, sweet, Ice Cider bursting with aromas and reflecting the best characteristics from Kentish grown apples.
The Queen's Jubilee is the perfect opportunity to pop open a bottle of this new must-have aperitif and share with friends. Hosting a Jubilee party or picnic? Make sure you have a bottle of Biddenden Ice Cider proudly on the table to impress guests or popped in the picnic hamper to enjoy with cheese and charcuterie.
This uniquely refreshing and fruity ice cider can be served chilled as an aperitif alongside puddings or cheese, providing the perfect accompaniment for summer socialising. Try also adding it to a variety of cocktails to bring the quintessential taste of Kentish apples to the flair and pizzazz of mixology, or long with sparkling water and a slice of crisp, green apple.
Visit biddendenvineyards.com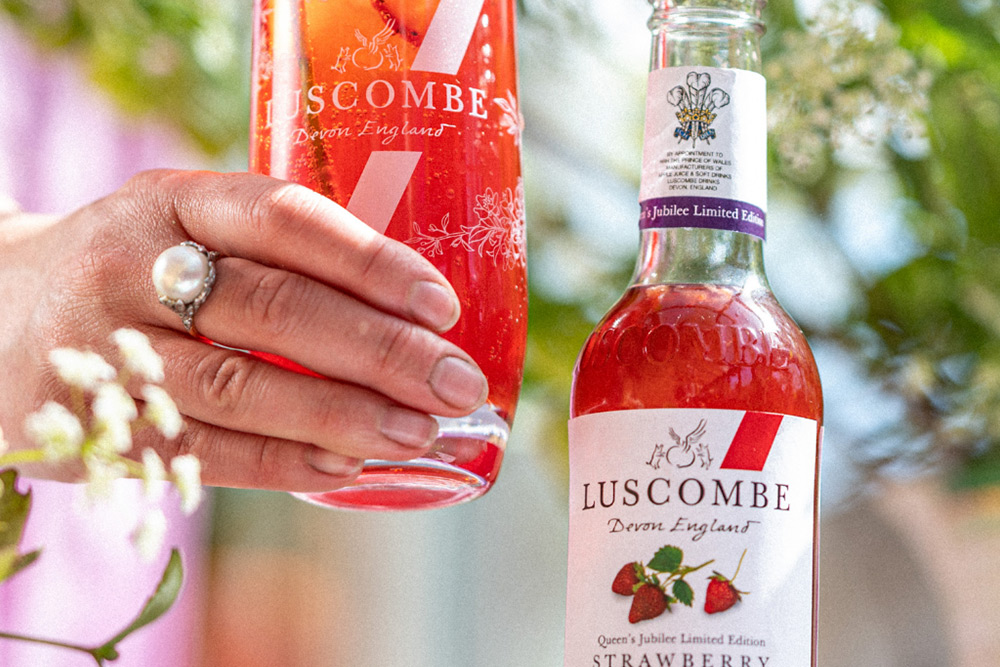 2. Luscombe
Raise a toast this June to the Queen's Platinum Jubilee with Royal Warrant holder Luscombe's new Queen's Jubilee Limited Edition Strawberry Bubbly.
The epitome of an English summer, Luscombe's quintessential Strawberry Bubbly balances the finest organic strawberries with organic Sicilian lemons, Madagascan vanilla and soft Dartmoor spring water to create a lightly sparkling bubbly. Like all the drinks in their range, it contains no artificial additives, sweeteners or concentrates.
Exquisite served chilled on its own over ice during celebratory street parties, tea parties and picnics, Strawberry Bubbly also makes for superb sipping when mixed with a premium spirit and citrus garnish. The limited-edition Strawberry Bubbly joins Luscombe's other bubblies in their portfolio, Damascene Rose Bubbly and Wild Elderflower Bubbly.
Whether it's a picnic at the beach, barbecue with friends or sunset suppers in the garden, Luscombe's range of organic fruit juices, crushes, bubblies, tonic waters and mixers plus a traditional organic Devon cider are the very essence of summer.
Visit luscombe.co.uk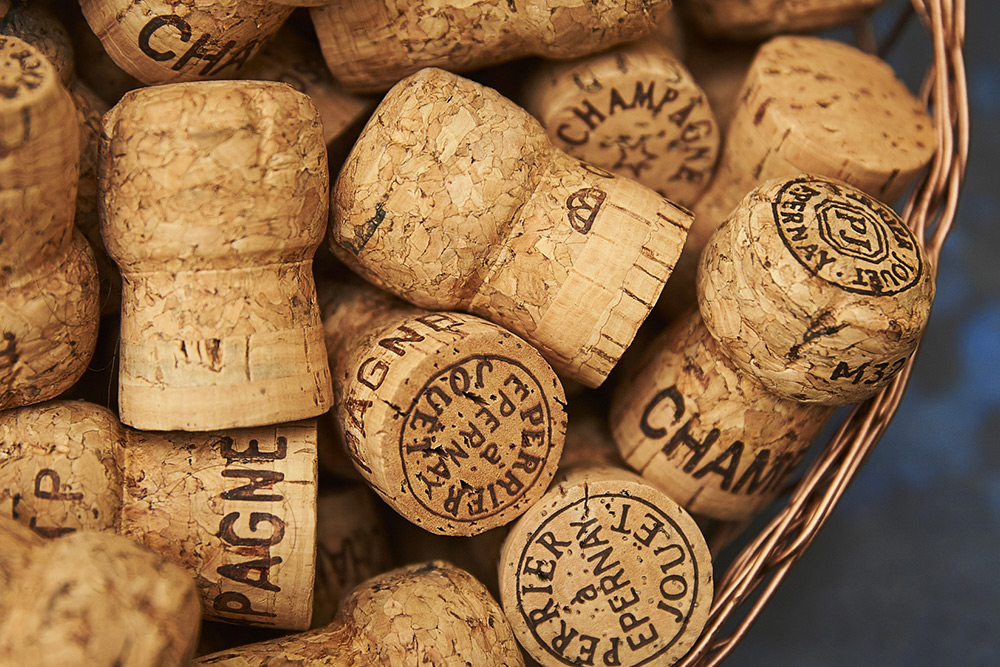 3. Searcys Tea Sets and English Sparking Wines
Acclaimed for its afternoon tea, Searcys' new porcelain tableware collection promises to elevate any Jubilee celebration. The beautifully designed, fine bone porcelain sets of teacups and saucers have been created by British fine ceramic company William Edwards.
The elegant set features Searcys' signature honeycomb decoration with a 24-carat gold edging, evoking a timeless art-deco silhouette. The set is £90 for a set of two teacups and saucers and is available for nationwide delivery.
In addition, add some sparkle to your celebrations with the new Searcys Classic Cuvée, Brut – an English sparkling wine, made in collaboration with award-winning producer Greyfriars Vineyard in Surrey.
Perfect for Jubilee parties and picnics, the new fizz is soft and carefully balanced with notes of fresh fruit and a crisp finish and pairs wonderfully with fish, seafood, cold meats and sweet treats.
Visit searcys.giftpro.co.uk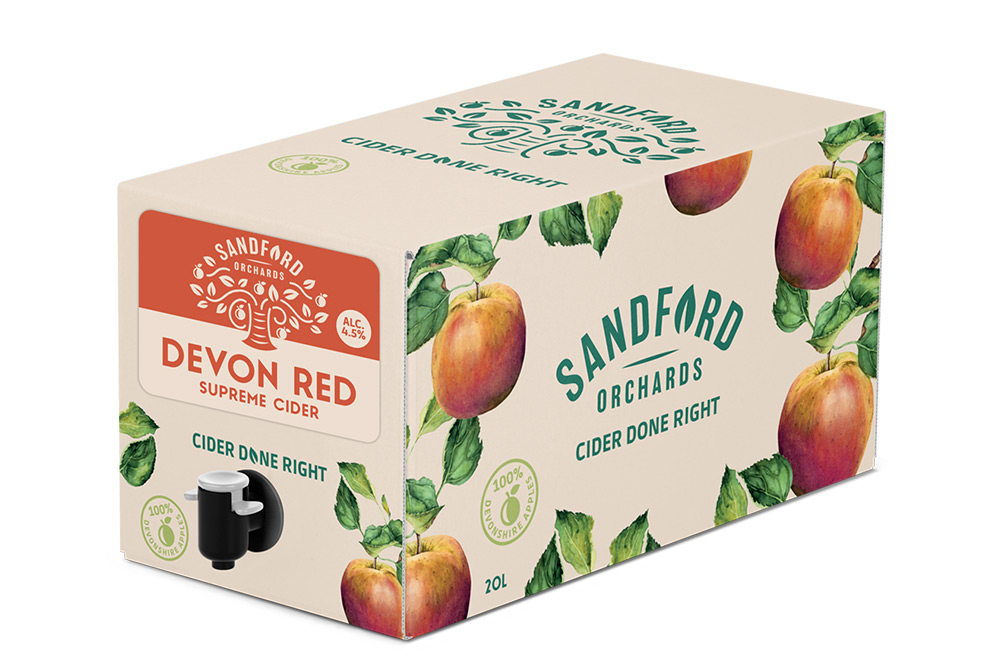 4. Sandford
No Jubilee parties will be complete without a couple of crates of Sandford Orchards' Jubilee Limited Edition Devon Red Cider ABV 4.5%. It can be bought from the Sandford Orchards website as well as Morrisons, Spar and Co-op in 500ml bottles for £2.30.
This is a perfectly balanced, refreshing medium cider, created from British apples grown and pressed in Devon, using traditional methods at the oldest working cider mill in the UK. It is a celebration of all things British and the perfect thirst-quencher for any Jubilee festivities.
Why would you toast the Queen's health with French champagne when you can raise a glass of 100% British cider?
Visit sandfordorchards.co.uk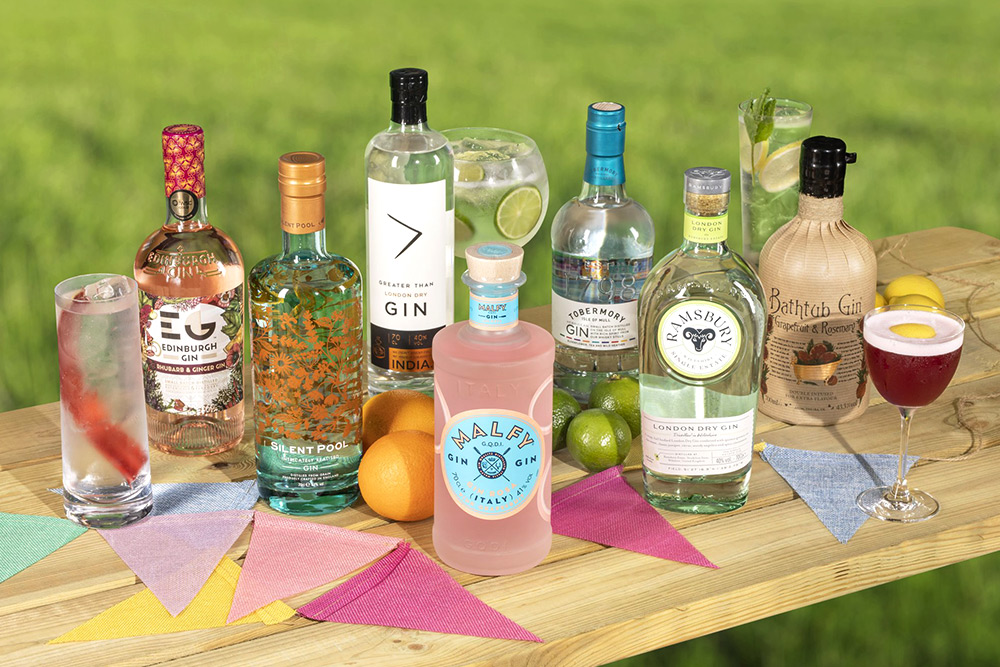 5. Soho Cocktails
For the Jubilee party this summer there's nothing than celebrating with cocktails at home, and Soho Street Cocktails are just perfect to host a party. You don't have to worry about buying all the ingredients and taking time to make it yourself, all you have to do is shake, pour and serve.
They have also just brought out a new flavour, the Strawberry Daiquiri, and what's more British than strawberries?
Each of their small-batch, craft cocktails deliver on bar-standard flavour and consistency for a fraction of the effort and price. These ready-to-drink cocktails have been handcrafted with a 'taste-first' approach, made with high-quality ingredients and no artificial flavours or colourings.
The current Soho Street Cocktails range includes a Passionstar Martini, Espresso Martini, Strawberry Daiquiri and a Piña Colada, which all come in quantities of 1.5 litres and range from 9.5% to 12% ABV.
Visit masterofmalt.com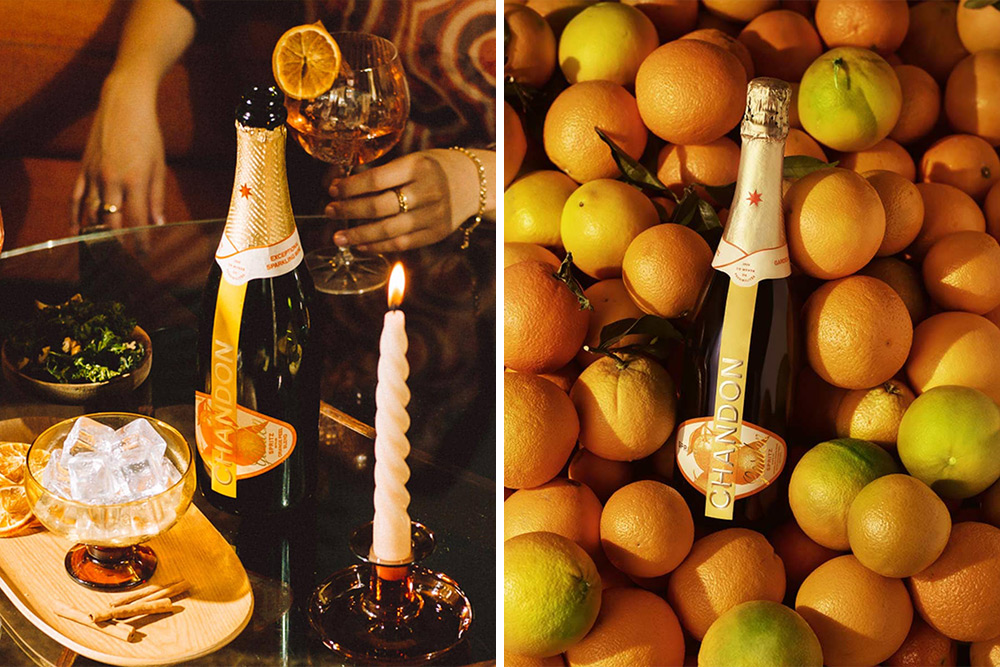 6. Chandon Garden Spritz
The newly launched Chandon Garden Spritz takes Chandon's award-winning wine and adds a new twist: CHANDON's own bitter-orange liqueur, handcrafted with locally-sourced oranges, herbs and spices.
Perfect for those sunny rooftop and summertime park days with friends, Chandon Garden Spritz is ready to serve and ready to share with up to 50% less sugar than an ordinary spritz.
Chandon Garden Spritz elevates the spritz experience. Combining Chandon sparkling wine with bitter liqueur made from natural orange peel extract, carefully selected spices and locally sourced Valencia oranges, this stylish, ready-to-drink aperitif is made for aperitivo hour. It contains no artificial flavours or colours. It's nothing more than naturally delicious.
Striking a perfect balance between sweetness and bitterness, Chandon has taken the classic Spritz aperitif to a new level, harnessing the finest ingredients combined with an exceptional sparkling wine to create the Garden Spritz.
Visit clos19.com, ocado, majestic.co.uk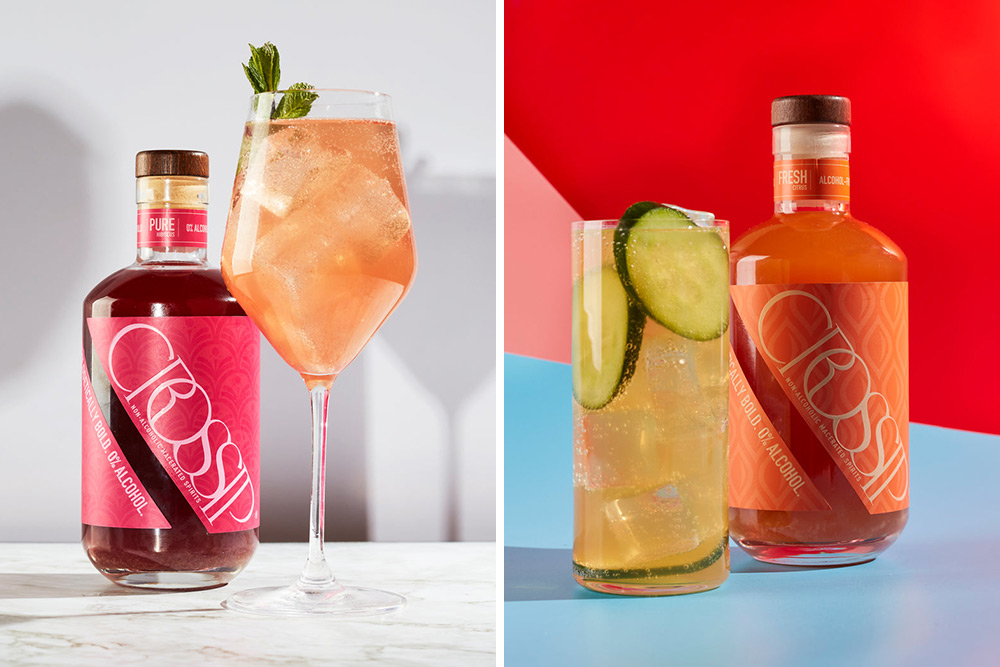 7. Crossip
Crossip is an alcohol-free spirit that is low in fat, sugar and made with only natural flavours. Each product can be enjoyed simply with a mixer or within cocktails.

Crossip Fresh Citrus has a citrus, orange, lemon and grapefruit body with a fiery ginger finish. It is perfect for a 0% Mojito, 0% Cosmo or simply with tonic. Crossip Dandy Smoke has a deep fruit, cinnamon and clove body with a ginger, chilli and nutmeg finish. It is perfect for 0% sour cocktails or with cola.
Crossip Pure Hibiscushas floral notes of hibiscus, cubeb pepper and rhubarb with a wormwood and cayenne finish. It is perfect for a 0% Spritz or 0% Negroni. Use Crossip Pure to make a festive Crossip's limited-edition Best of British – Strawberries and Cream Fizz for Jubilee weekend.

Visit crossipdrinks.com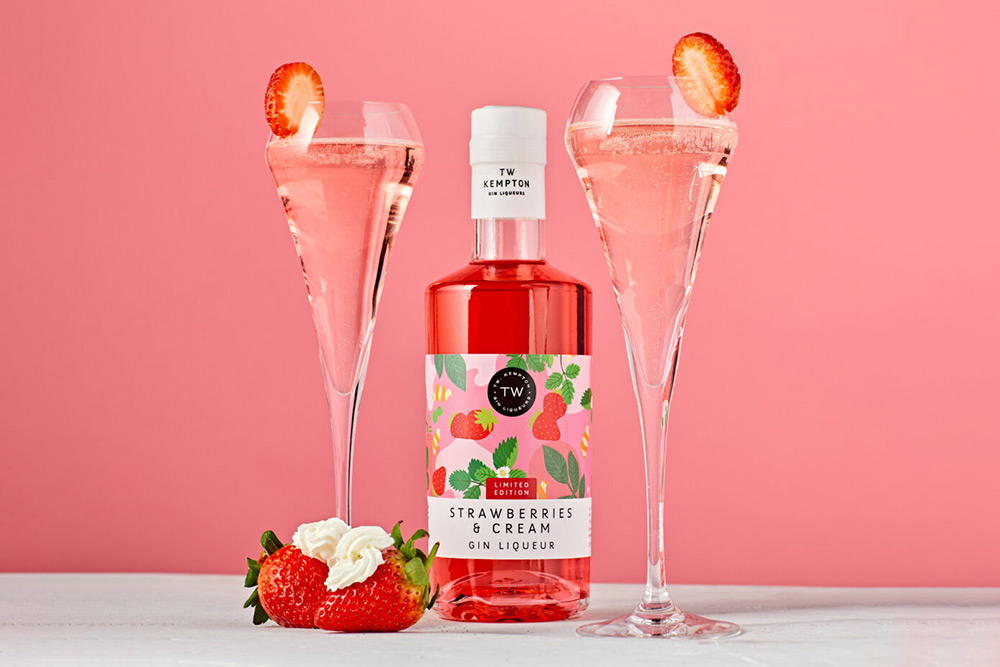 8. TW Kempton
A tipple fit for a royal – gin is the perfect way to give a toast to Her Majesty over the long bank holiday weekend. TW Kempton has created its very own Jubilee-themed cocktails, crafted with its quintessentially British Strawberries and Cream Gin Liqueur, ready for you to 'empress' your neighbours at the street party.
Simply add to a tall glass with lime juice and top with lemonade to create a delicious Strawberry and Cream Spritz.
Or, if one has guests, why not recreate the Royal Fizz Punch? Just muddle some fresh strawberries and mint in a large jug, add lemon juice, then add ice and pour in the Strawberries and Gin Liqueur, and finally, top with prosecco.
Visit icbrands.co.uk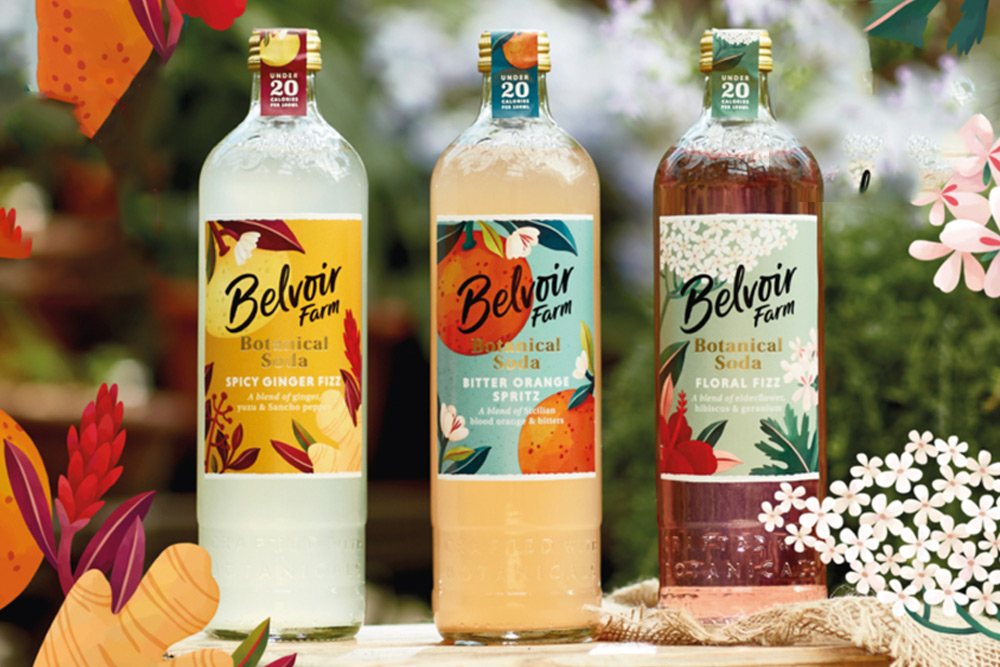 9. Belvoir Farm
To celebrate the Queen's Platinum Jubilee, Belvoir Farm has designed two limited-edition Best of British bottles to house its classic Elderflower Cordial and Sparkling Elderflower. Perfect for street party and garden party celebrations, a splash of Belvoir Farm Elderflower Cordial (£3.30 500ml) will elevate summer dessert recipes, cocktails and mocktails. Created almost 40 years ago and still made to the same traditional family recipe, it's also delicious as a dash on top of beer for a refreshing Elderflower Top.
Their launch coincides with Belvoir Farm's popular Elderflower Harvest which also takes place in June and each bottle features a 'Platinum Jubilee 1952 – 2022' neck label and Queen's Jubilee Official Emblem designed by 19-year-old graphic design student Edward Roberts from Nottinghamshire.
Edward's design was selected as the winning entry of Her Majesty The Queen's Platinum Jubilee Emblem Competition, run in conjunction with the V&A Museum. The limited-edition bottles will be available from all major supermarkets until the end of June.
Visit belvoirfarm.co.uk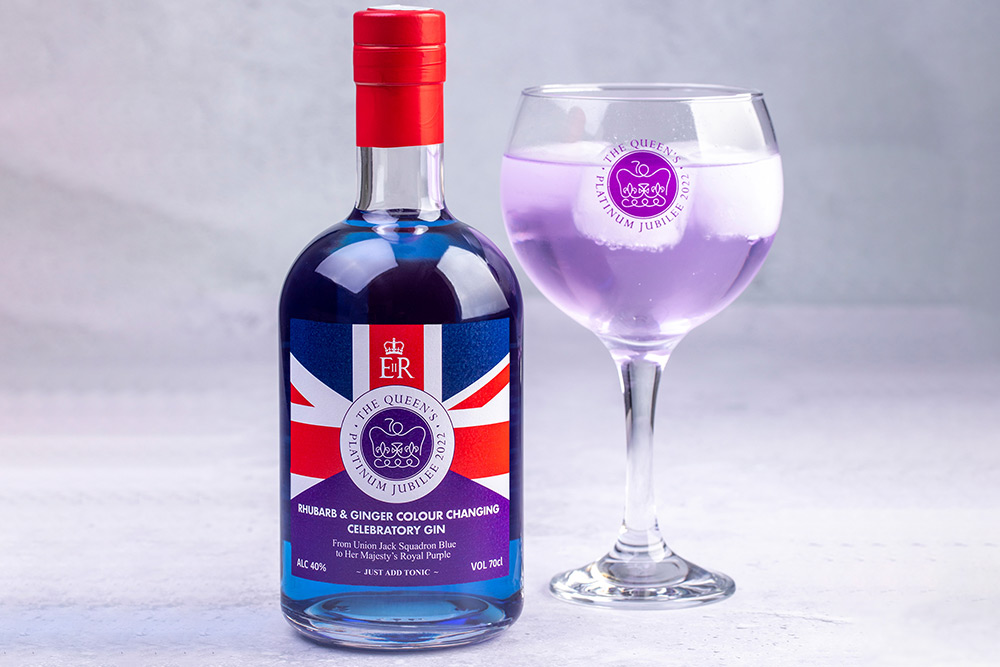 10. Real English Drinks House
Serve up monarchical magic with Real English Drinks House's limited-edition colour-changing Jubilee gin. Introducing The Queen's 70th Jubilee celebratory Rhubarb & Ginger Colour Changing Gin. Add magic to your Jubilee Bank Holiday celebrations with a limited-edition serve in honour of Her Majesty, guaranteed to wow guests and add a ceremonial pop of colour to your party table.
Showcasing the bold colour palette of the Diamond Jubilee, this innovative flavoured gin transforms from a rich Union Jack Squadron Blue to Her Majesty's Royal Purple, making it the ultimate patriotic pour. Just add tonic water and watch this vibrant spirit transform. This is a delicious gin infused with an exquisite blend of rhubarb and ginger flavour that ends on a dry note; making it a show-stopping accompaniment that can be enjoyed with food during your Jubilee celebrations.
The Queen's 70th Jubilee celebratory Rhubarb & Ginger Colour Changing Gin is available in 70cl bottles (RRP £23.99), and as part of a limited-edition gift pack, which includes two Jubilee collectors' glasses (RRP £25.99).
Visit redh.co.uk

To see your company in any upcoming features we are arranging please email editorial@hurstmediacompany.co.uk