The holidays are a time to unwind and embrace tranquil evenings. Tap into your creative side and enjoy yourself while whipping up extravagant cocktails with Foxdenton's Sloe Gin.
Sloe gin is perfect for wintery evenings, with a fruity subtle warmth that just tops dry gin in the colder months. Stronger, paler and drier than your average Sloe gin, Foxdenton's classic hip flask-filler is full of juniper on the nose giving way to plum sweetness before a long, crisp finish.
It is naturally lower in strength than other spirits, and so is well-suited to sipping in the afternoon in relaxation. Here are four great Sloe gin recipes to complete your warm winter's evening this festive season.
Sloe Fizz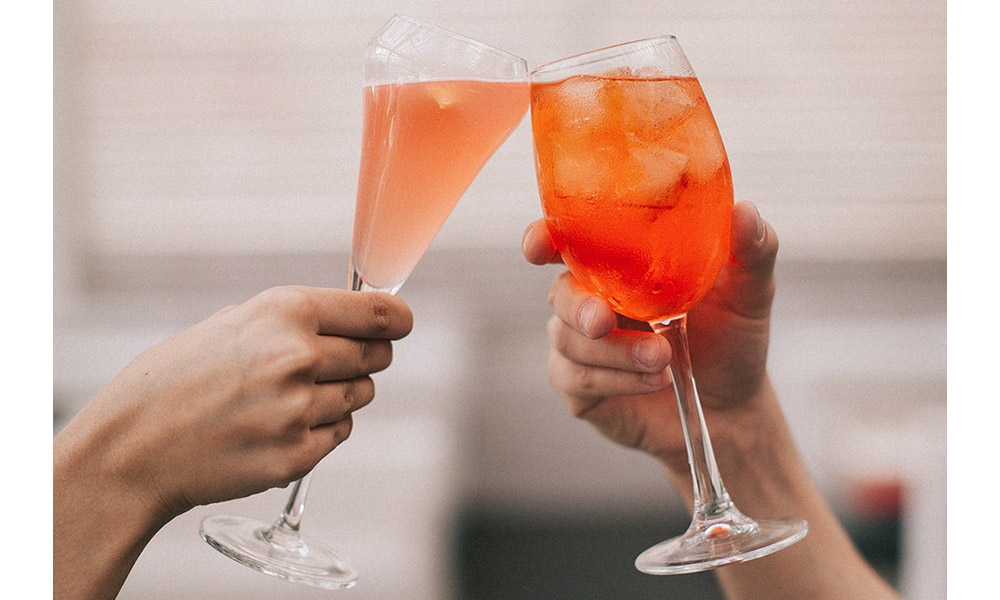 A simple twist that yields delightful results every time. If mimosas and bellinis aren't festive enough for you, try this Sloe alternative that'll freshen up your tastebuds.
Ingredients
Method
If opting to jazz up your drink with lemon juice or any variety of fruit puree, mix your Sloe gin and additional ingredients first.
Pour your Sloe gin into the bottom of a tall-necked glass. Top up with your champagne.
Garnish with a lemon slice or fresh berries for some extra flavour and style.
Mulled Sloe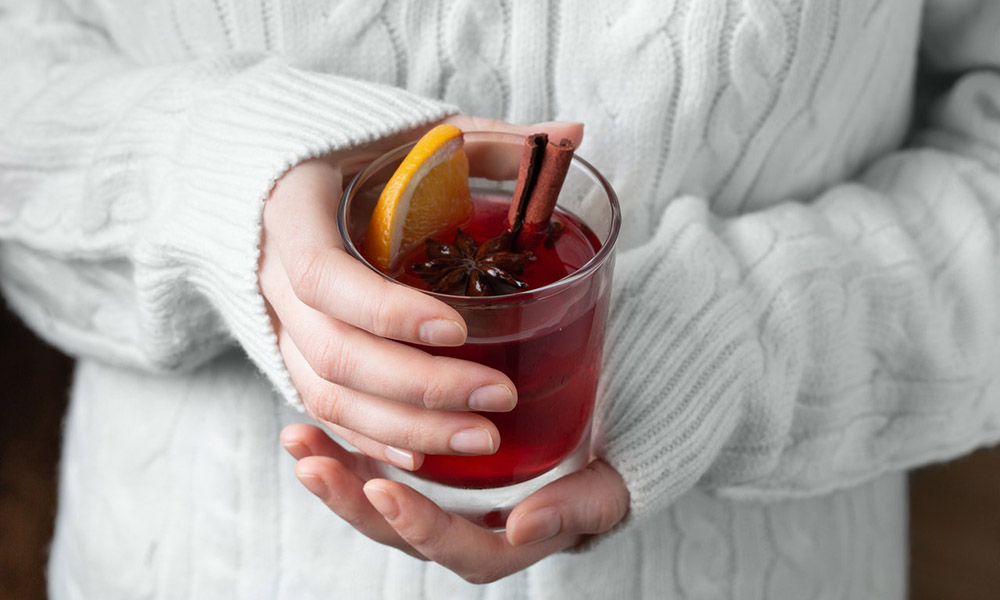 This winter warmer is a cosy alternative to mulled wine, offering a different flavour profile while still resembling the iconic festive beverage. This recipe makes full use of Foxdenton's Sloe Gin's plum sweetness and floral tones.
Ingredients
Method
Warm up your pot on the stove and add your orange slices first. This will add some caramelisation and citrus to the base of the drink.
Add your fruit juice and Sloe gin, at a ratio of 4:1, to the pot and begin warming through.
Add your spices and cinnamon sticks and warm through. Take care not to let the pot boil as it will ruin your beverage.
Once warmed through, safely ladle your delicious drink into heat-proof glasses or mugs. Then, sip away at your leisure.
Sloetini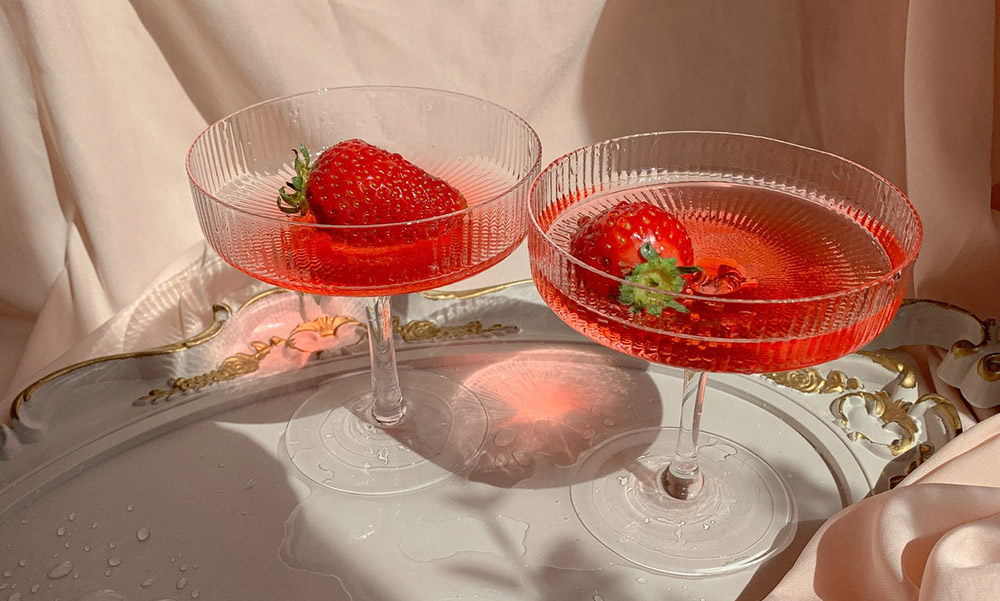 This one is for the refined socialites who want to mix it up during the holidays. With a more fruity palette than the traditional martini, this might just be your new favourite cocktail.
Ingredients
Method
Fill your martini glass with ice to chill.
Add the Sloe gin, dry gin and fruit purée to a shaker with plenty of ice. Shake well until the shaker is cold to the touch.
Empty ice from the martini glass. Strain the mixture in the shaker into your martini glass.
Garnish with berries to finish.
Sloe Collins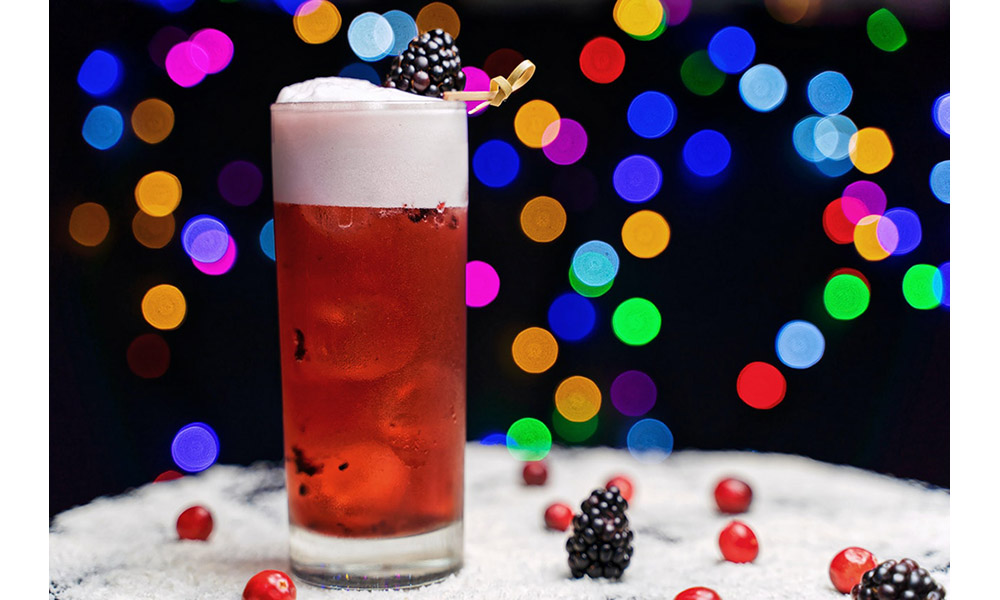 This recipe is inspired by the classic gin mixture, the Tom Collins. Created by 'the father of American mixology' Jeremy Thomas in 1876, the Tom Collins is a sweeter long drink to be enjoyed in the summer. It's about time the traditional recipe got a wintery update.
Ingredients
Method
Fill your cocktail mixer with ice. Press the juice from the lime into the shaker, and add your Sloe gin. Put some ice cubes in a tall glass.
Shake until the exterior of the mixer is cool to the touch. Then strain into your tall glass.
Top with sparkling water or lemonade to finish.
Discover more wonderful recipes and products at foxdentonestate.co.uk
To see your company in any upcoming features we are arranging please email editorial@hurstmediacompany.co.uk