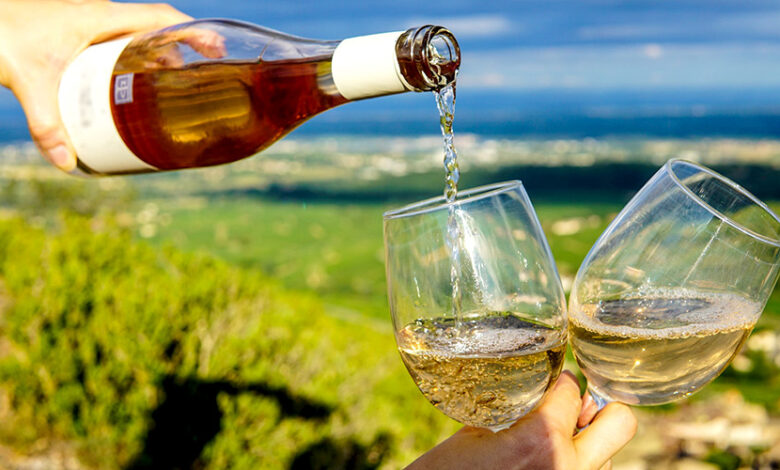 Are you ready to unwine-d on a tour across Europe?
The continent is home to some of the best wine regions in the world, which means there is fierce competition. This list will transport you through rolling vineyards, rich aromas, deep reds, and sparkling whites.
1. Nouvelle-Aquitaine, France
Taking the number one spot in the ranking, Nouvelle Aquitaine is crowned the best wine region in Europe. The region has all the characteristics to be a wine lover's paradise: from Languedoc to Bordeaux, including spirits such as Cognac and Armagnac. Nouvelle Aquitaine has more than 11,000 vineyards and is the second-largest wine area in France. The average price of a bottle of wine is 5€ (£4.20) in Bordeaux, its main city. Southwest France is also a tourist region known for its cuisine and magnificent scenery. So what are you waiting for? Grab your glass and get ready to taste all the regional specialities washed down by delicious wine!
Tip: Take a trip to Arcachon and enjoy the delicious local oysters with a classic Bordeaux white wine, such as Pessac-Léognan blanc.
2. Sicily, Italy
In second place in the ranking we have Italy, the country has 6,342 wine producers. Beating out all the other regions is Sicily. Due to its geographical location, in the Mediterranean, this region has a long history that gives the island a rich and remarkable heritage. The wines are a reflection of this heritage and mix of cultures, many of which are becoming increasingly popular. Wines such as Malvasia, Novello and Catarratto Bianco are some of the wonders that await you on your next wine tour of Sicily.
Tip: A visit to Sicily would not be complete without a boat trip to discover the Aeolian Islands. If you prefer to stay on land, the villages of Syracuse, Ragusa, Noto or Taormina will not disappoint.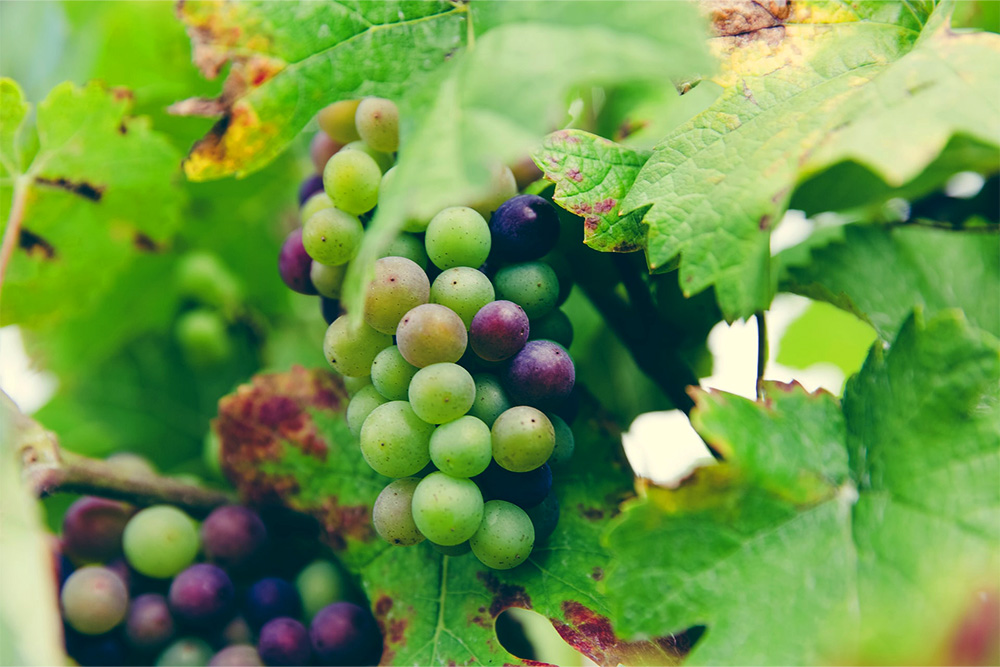 3. Castilia la Mancha, Spain
Next up on our list we have Castilia la Mancha. This large region is located southeast of the Spanish capital Madrid. Their well priced table wines are made from various grape varieties. Traditionally, only varieties that could tolerate these hot and dry conditions were planted. The white grape variety came first, and was the most planted in Castilla-La Mancha (as well as in all of Spain). Tempranillo is by far the most popular red wine variety, followed by Cabernet Sauvignon and Merlot.
Tip: Before setting out to discover the wines, take a guided tour of the Enchanted City located in the Natural Park of the Serranía de Cuenca, it is the second most famous Natural Monument in the province of Cuenca.
4. Campania, Italy
Campania in Italy boasts a huge variety of wines and is no wonder it takes fourth place in our ranking. The region has strong historical connections to wine, dating back to the 12th century BC, and is one of the oldest wine regions in Italy. Some of the best wines from this region are: Greco, Asprinio, Pallagrello white, Fiano, Falanghina, Coda di Volpe, Forastera and Biancolella.
Tip: Take an unforgettable visit to the ruins of Pompeii, these constitute one of the most fascinating archeological experiences in the world.
5. Umbria, Italy
Coming in fifth place, known as the 'green heart of Italy' we find Umbria. Here, there are three growers responsible for planting Sagrantino red grapes, as well as Sangiovese, Colorino and other Italian varieties. The producers also grow a variety of international grapes, mainly Merlot and Cabernet Sauvignon.
Tip: If you are passionate about art, you can't miss the Palazzo dei Priori, one of the most beautiful buildings in Perugia. It is home to the Galleria Nazionale dell'Umbria, a superb gallery of medieval and Renaissance Umbrian art.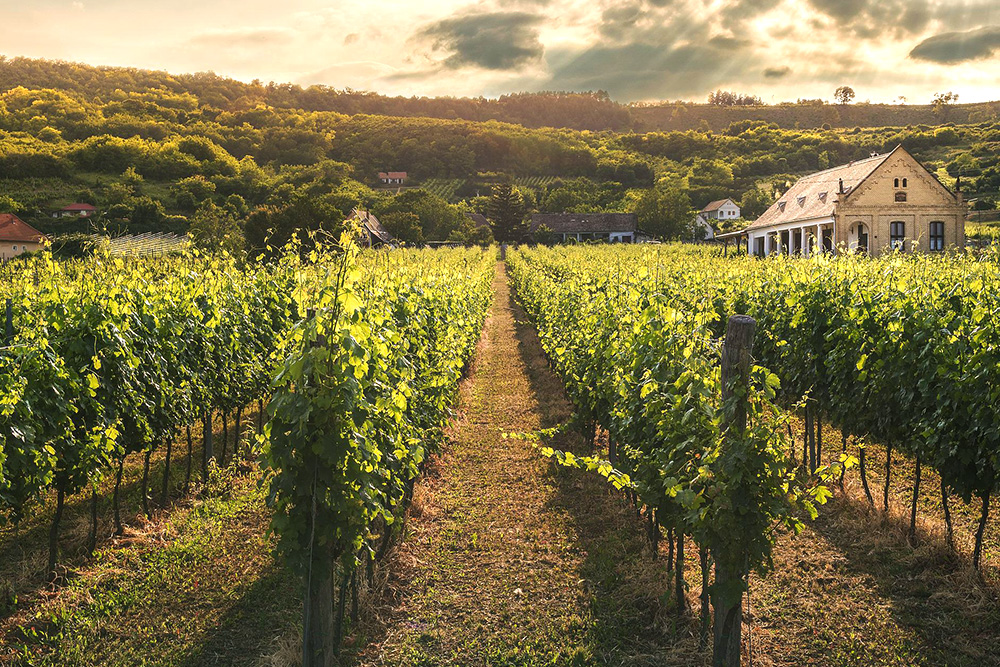 6. Pays de la Loire, France
France once again takes another region the ranking, now in sixth place. One of the main factors that led to its success is the number of existing wine producers, 4,625 to be exact. This region is known for being part of the famous Loire Valley, stretching from the Atlantic coast to the French Auvergne region along the Loire River. Here you will find the wonderful Muscadet wine, produced according to French traditions, contributing to a greater flavour and freshness.
Tip: Take a tour of the region's castles, Chambord Castle is the largest of them all, Azay le Rideau perhaps the most picturesque, and Chenonceau Castle is the ideal combination of castle, gardens and view, but you will soon have your own favourite when you visit.
7. Comunidad Valenciana, Spain
As we have seen so far, Spain presents itself as an excellent destination in Europe for wine lovers. One great advantage, a bottle of wine (medium range) costs about 4€ (£3.40) cashing in much cheaper compared to other European destinations. Landing the Valencian Community in seventh place on our list. You can find a wide variety of grapes here including: Monastrell, Tempranillo, Cabernet Sauvignon and Merlot. There are also seven growing regions and three classified wine producers.
Tip: Come for the wine, but stay for much more, take a tour to Bocairente where you can travel into the Valencia countryside and discover this beautiful medieval town.
8. Tuscany, Italy
Tuscany offers visitors, some of the best wines in the world and programs to learn about them. There are four master's degrees in Italy where you can further your knowledge. Whether you are a wine novice or a wine professional, you know that Tuscany is a place not to be missed. The region is responsible for producing some of the most highly regarded wines on the planet, such as Chianti, which can be found as far back as the 14th century. It's hard to find a better region for wine production than Tuscany.
Tip: Also, enjoy a bike ride to explore the hills and villages of Chianti or cook typical regional dishes with the locals.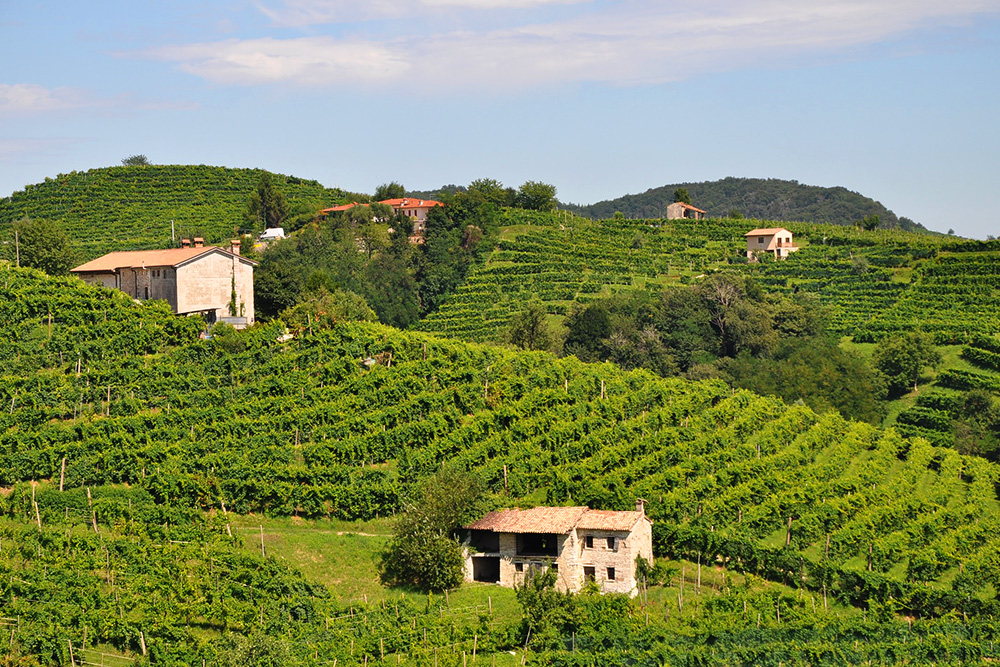 9. Setúbal, Portugal
This ranking would not be complete without Portugal and the main reason is due to the litres drunk per capita, 62.1 litres to be precise. Setúbal is a region where the land has always been worked, producing unique and distinctive profile wines. A land of traditions, stories and knowledge passed from generation to generation. With these attributes, the region holds not only national but also international awards for its wines.
Tip: You can also enjoy various activities such as the Muscatel Route, the vineyard gardens walking trail and even family programs linked to wine.
10. Piedmont, Italy
Finishing the ranking, the Piedmont region is in our tenth and final place. If you want to learn more about Italian wines, Piemonte is one of the best wine regions to do so. On the one hand, this region introduces us to a new set of grapes to taste and understand, from Nebbiolo to Cortese. On the other, Piemonte is considered one of the best wine regions in Italy, bit it will cost you, a bottle of wine (medium range) costs about 6€ (£5), coming in not a cheap as some of the other regions in our list.
Tip: Piemonte offers a wide variety of water activities such as canoeing, sailing and even windsurfing!
Checklist joined forces with Holidu to analyse the best regions in Europe for wine lovers.
To see your company in any upcoming features we are arranging please email editorial@hurstmediacompany.co.uk