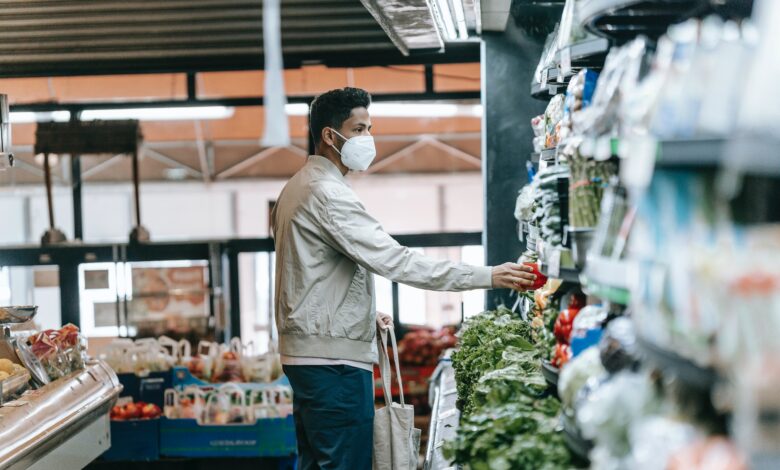 Has vaccinating the country given us our freedom back?
Do you remember the days when we were begging the media to talk about something – anything – other than Brexit? There can't be many of us now, who wouldn't give a bumper pack of face masks to return to the naïve exasperations of picking a side in the case of Boris vs Barnier.
Desperate to move on from the bereavements, traumas and sacrifices of coronavirus, into a happier summer of freedom and hope for better things to come, our government promised a return to 'normal' on 19 July. Yet, as the much-touted Freedom Day edged closer, doubts and anxieties about the wisdom of easing restrictions clouded that cautious optimism. Did we dare to hope that our brave new world might be within touching distance, or was it reckless irresponsibility to even consider throwing our facemasks and hand sanitiser to the winds?
Boris' Churchill moment stolen by the 'Pingdemic'
As Freedom Day dawned and Boris was denied his Churchillian moment, holed up in his bunker of self-isolation after shooting his own PR in the foot, it's reasonable to imagine that the speech, now playing only inside his own head, might have undergone a re-write or two. Who knows what words he'd have borrowed from his hero? Perhaps: "If you're going through hell, keep going." Or possibly, "Everyone has his day, and some days last longer than others." Some of Boris's days recently must have seemed pretty interminable.
Now that the dust has had a chance to settle, what does Life after Lockdown look like in reality? Have we really been released? Should we even be released? Amid desperate pleas from exhausted NHS staff, who surely are placed to know the answer to these questions better than anyone, many of us believe that restrictions were lifted far too early and feel safer continuing to behave as if lockdown has not been lifted.
Perhaps Boris had planned to use one of our wartime prime minister's most famous lines in his speech and if he hadn't, he certainly should have: "Never in the field of human conflict was so much owed by so many to so few" perfectly describes our debt to the remarkable army of over-worked, underpaid and in many cases, emotionally traumatised, individuals that make up NHS Team UK.
We can never adequately thank this formidable and selfless army, but we should never stop trying. And amid the absurd weight of expectation that is daily fulfilled by this skilled and compassionate staff, a vaccine rollout has been undertaken, whose success is unrivalled by any comparable undertaking in history.
Vaccines, antibodies and herd immunity
Herd immunity is an inexact science. Calculations for the level of population protection required to reach herd immunity, vary between around 80 and close to 100 per cent.
At the time of writing, 70% of the adult population has had both doses of a vaccine. Based on available government data that over-18s make up 79% of the population, around 55.7% of the entire UK population is currently double vaccinated. (This calculation discounts the small number of under-18s who have been double-vaccinated, for which no figure is available.)
Approximately 14% of the entire UK population has had a single dose. Both these figures are rising, but there is of course no way of knowing for how long and where they will level off. Booster planning is now underway, projected to begin in September this year and there's no doubt that science is hot on the heels of emerging variants.
A considerable proportion of the population has also previously been infected with coronavirus. A UK Coronavirus Survey, produced in partnership with the Universities of Oxford and Manchester, Public Health England and the Wellcome Trust, on 21 July 2021, estimates that around 9 in 10 UK adults would have tested positive for Covid antibodies in the last week – whether as a result of vaccination or past infection.
Although we do not yet know whether the recent decline in cases is set to be a reliable trend, these figures might suggest some level of herd immunity is contributing to the decline. We should also consider that even with immunity levels below those required for herd immunity, the more we slow the spread, the easier it becomes to control the virus though ongoing and proven public health measures. We might feel as though not much changed since 19 July, but there are at least glimmers of hope that, while the road ahead will be bumpy, it might be easier than the rollercoaster behind us.
Relentless news coverage means we're constantly reminded of the spectre of the virus and there's a lot of residual caution remaining: since 19 July, social contact levels have remained at two-thirds of the pre-pandemic figure of 10 contacts per day. Out and about, you're unlikely to have noticed a significant drop in numbers of mask-wearers and people are still conspicuously distancing from each other in queues and on public transport. What should the new world order look like? Vaccine passports went from a controversial possibility to all but essential for travel and soon-to-be mandatory for anyone wishing to set foot in a nightclub and probably football stadia, other entertainment venues, university lectures and certain professions. Like Brexit, very few people are ambivalent and are likely to come down hard either for vaccine passports or against them.
Whatever your view, it might not be the same as it was two months ago when Freedom Day first became a probability. If we have learned anything from events of the past 18 months, it's that the only thing we can predict is that the future is unpredictable. Perhaps Churchill really did sum it up best after all, "It is a mistake to try to look too far ahead. The chain of destiny can only be grasped one link at a time."
To see your company in any upcoming features we are arranging please email editorial@hurstmediacompany.co.uk