Whether you insist on cinnamon, sugar creamer, or a vanilla-caramel syrup, or you're a black coffee purist, you'll find the perfect gift for yourself in Checklist's top 10 gifts for coffee drinkers.
1. Jimmy's Coffee subscription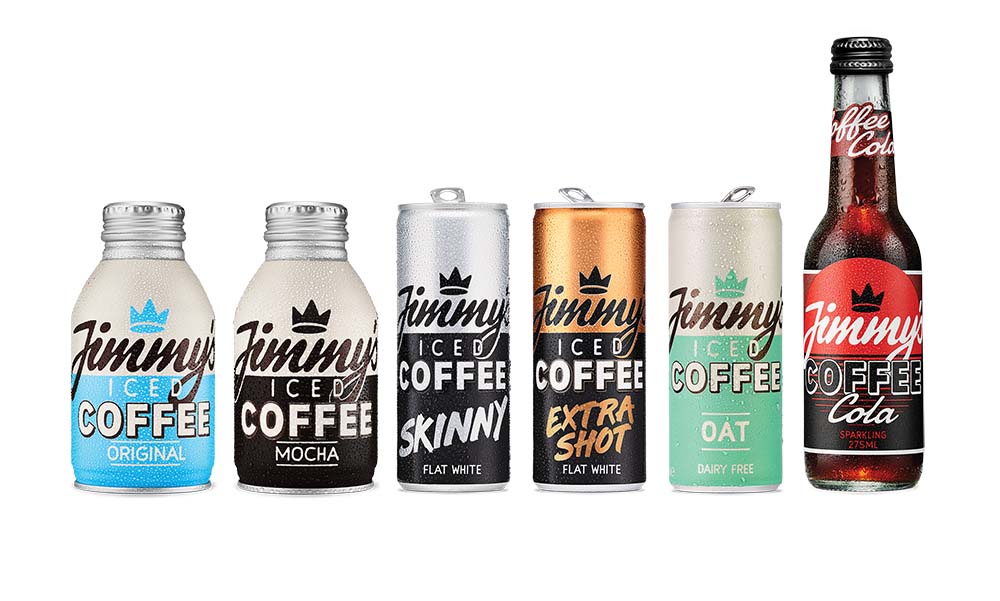 Jimmy's offer the UK's first iced coffee subscription service. The ready-to-drink iced coffees only contain Rainforest Alliance Certified Arabica coffee and are poured into all aluminium cans and the UK's first BottleCan which will recycle forever.
People across the UK can sign up for a two, four, or six weekly supply of iced coffee, delivered straight to their door, making it easy for people to get their daily caffeine fix while saving money.
The range includes a choice of Jimmy's Original, Mocha, Skinny, Extra Shot, or opt for the dairy-free, vegan choice with their Oat Iced Coffee.
Find out more at jimmysicedcoffee.com
2. TOPL Spill-Safe Travel Cup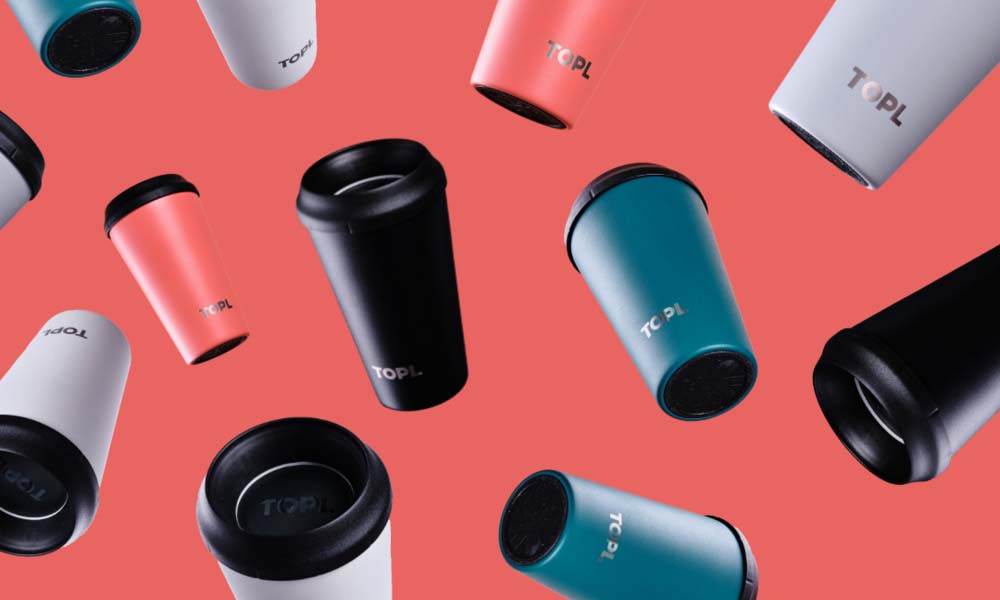 TOPL have finally created what they describe as a guaranteed non-spill reusable travel cup. Their SpillSafe technology ensures that the safety valve shuts when the cup is knocked over, so you will never have to worry about spraying coffee across your desk again.
Their ergonomic and stylish cup is available in a variety of colours, and can be engraved with your name or a personal message.
3. The Adventurer Kit by Modern Standard Coffee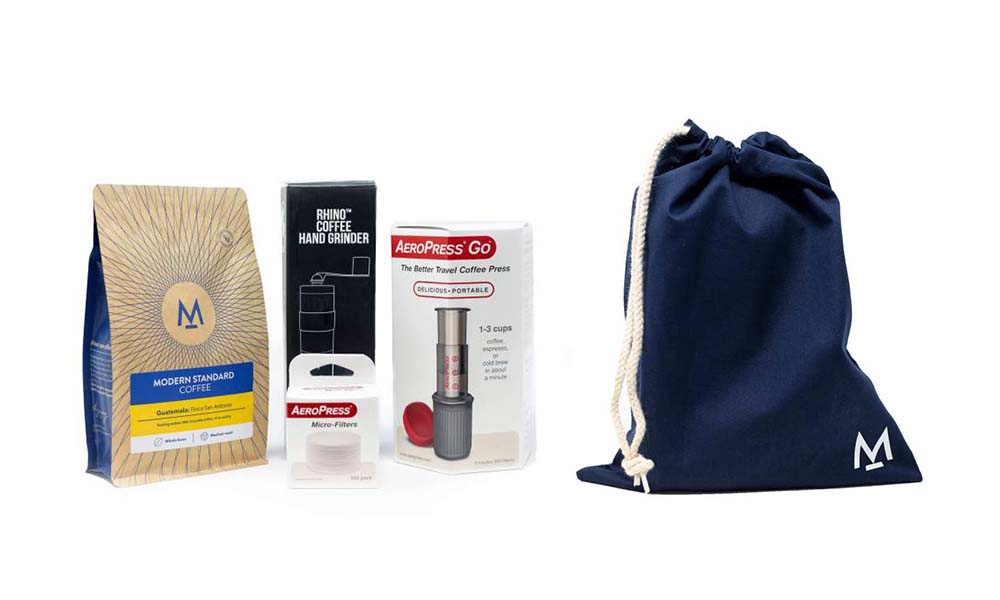 The ultimate on-the-go coffee kit for those that like their coffee brewed wherever they may be. Designed to be packed away in a pannier or backpack, coffee-loving adventurers can have their fix whenever their travels find them far from their favourite coffee shop.
This compact and efficient kit contains all you need to get sipping a delicious roast as soon as possible. This set contains an Aeropress Go, Aeropress papers, a Rhinogear hand grinder, and a bag of customisable coffee of your choice.
Find out more at modernstandardcoffee.co.uk
4. Özerlat Turkish Coffee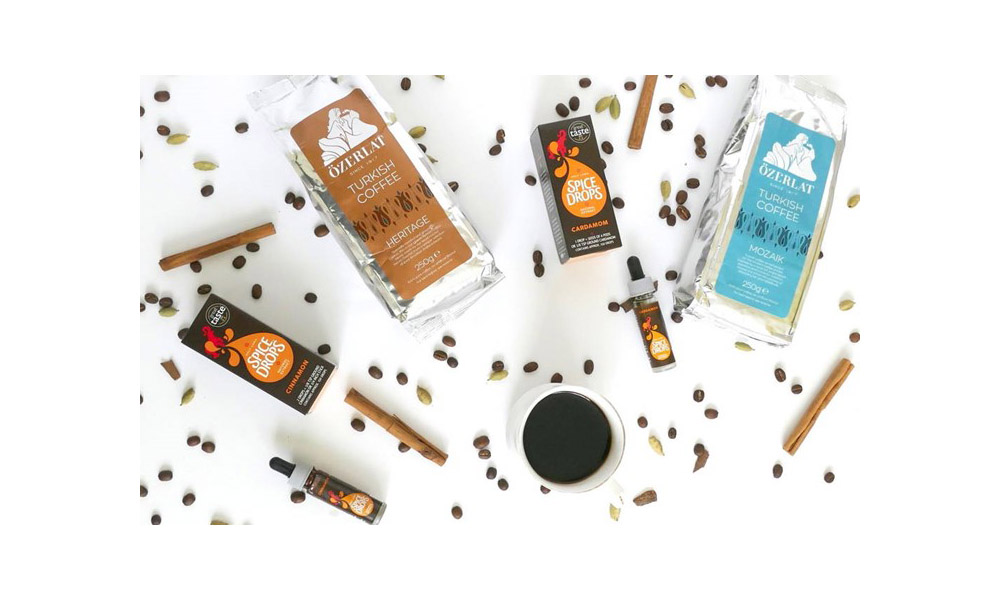 We all deserve a little indulgence, especially at Christmas. Family business Özerlat delivers on that with its range of premium Turkish coffees and sumptuous, sweet treats from traditional Turkish Delights to authentic Tahin Helva; all perfect gifts for the food lover in your life.
Turkish coffee is the original gourmet; the beans are ground finer even than espresso, and Turkish coffee is made using a ritual that dates back centuries.
Find out more at ozerlat.co.uk
5. Odd Coffee Company subscription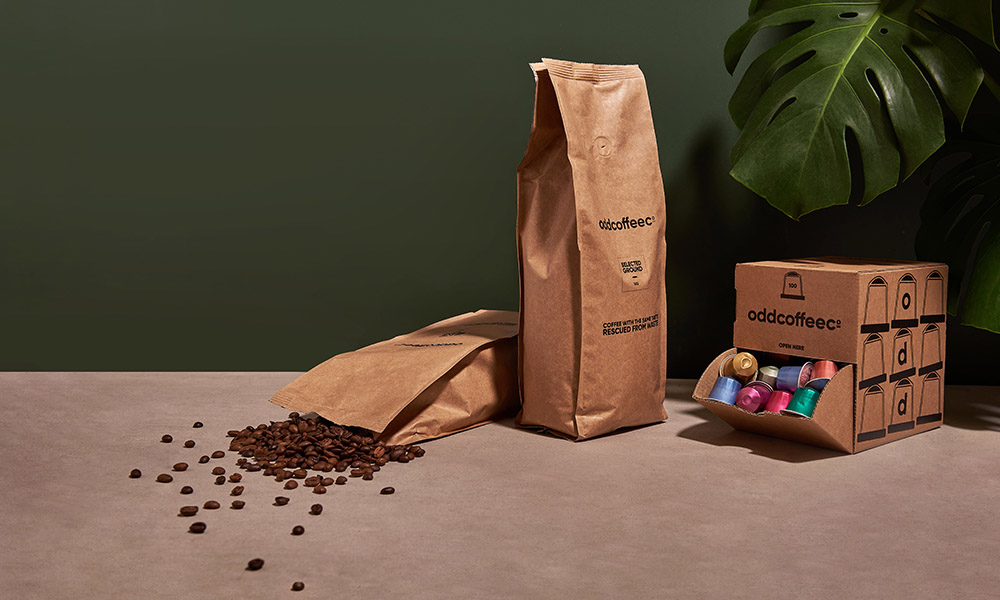 With thousands of tonnes of coffee discarded each year, The Odd Coffee Company rescues surplus coffee pods and tonnes of ground coffee to help reduce waste.
Despite having minor imperfections that don't impact the quality or taste, the coffee is often rejected due to strict cosmetic and quantity requirements set by supermarkets and retail trade.
The Odd Coffee Company repackages the rejected and surplus coffee in fully recyclable packaging for customers to enjoy sustainably sourced, quality roasted beans or pods at a fraction of the price.
Find out more at oddcoffeeco.com
6. Hundred House Coffee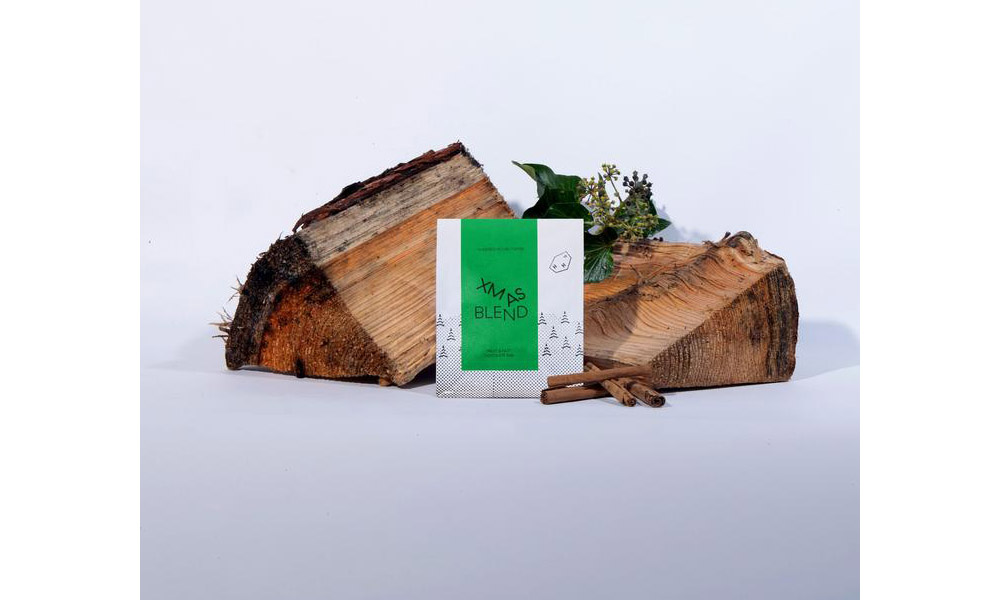 Hundred House offers gift subscriptions of their characterful speciality coffee delivered monthly, direct to your door. They provide complimentary brewing guides with the first delivery; perfect for those wanting to master the art of creating a barista-style coffee at home.
There's also a new Christmas blend with notes of figgy pudding, gingerbread and chocolate. Plus for the more adventurous, they offer Freak & Unique, a curiosity collection of some of the world's most bizarre and extraordinary coffees.
Find out more at hundredhousecoffee.com
7. Contigo Travel Mug range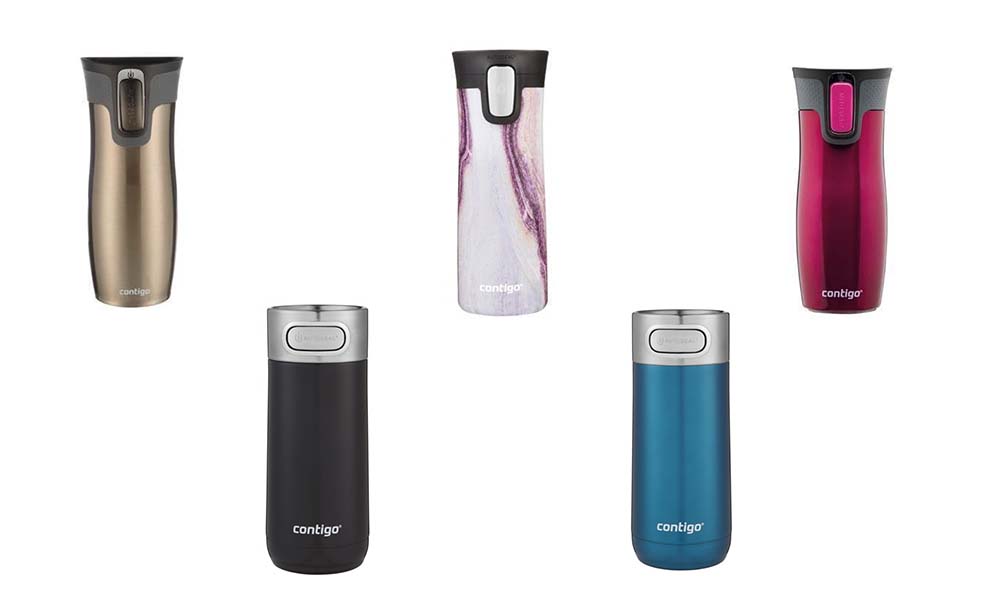 Contigo's recently launched its new-and-improved Byron 2.0 travel mug which is 100% leak-proof and keeps drinks warm for up to seven hours or cold for up to 18 hours ideal for on-the-go.
Simply press its Snapseal lid and it opens for easy one-handed drinking, rather than having to unscrew or remove lids when out and about. At 590ml in size, it's perfect for keeping up a caffeine fix all day. The lid is also dishwasher safe, making it easy to keep clean.
Designed to look the part, the Byron 2.0 combines fashion and practicality and is available in a range of eye-catching colourways.
Find out more at amazon.co.uk
8. Presto gift set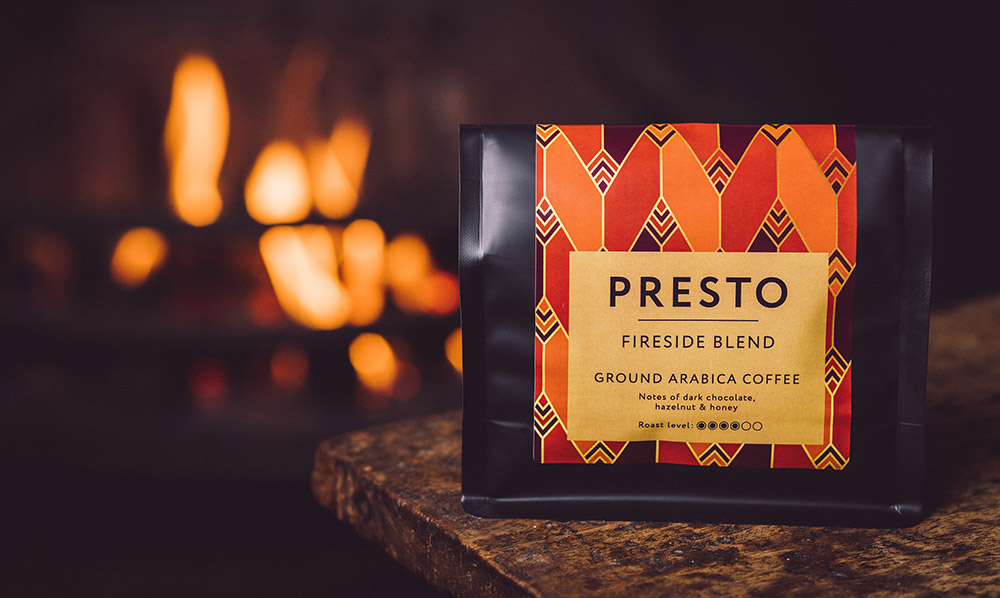 Give the gift of choice with three premium coffee blends from sustainable coffee producer Presto.
A thoughtful gift for the eco-conscious caffeine head, this trio of Rainforest Alliance Certified blends stars Presto's new silky smooth Fireside Blend and is accompanied by two of its award-winning sisters.
The House Espresso is the brand's signature coffee, a medium roast ground coffee oozing with rich chocolate undertones. While the Brazilian Blend offers a slightly lighter roast ground coffee that's smooth and creamy.
Find out more at presto-coffee.com
9. London Nootropics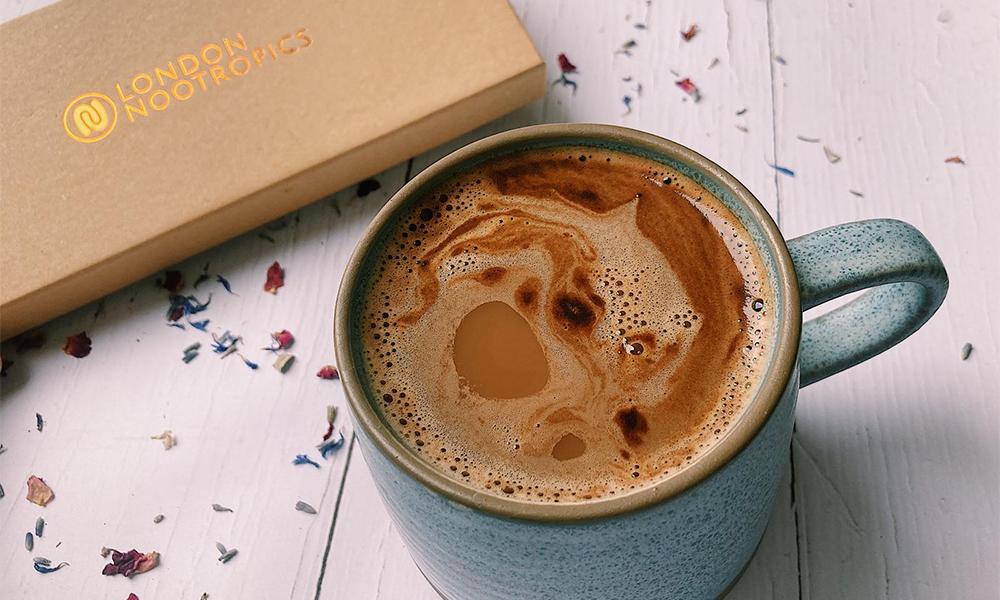 Fancy a caffeine kick with benefits? London Nootropics have designed three blends of coffee uniquely suited to provide different effects suited to your caffeine needs.
They give you all the parks of regular coffee whilst aiming to minimise caffeinated jitters.
London Nootropics are made with the highest-quality medicinal mushrooms and each blend is designed for a specific purpose; Grind for mental focus, Zen to create a sense of calm and Mojo for a natural boost.
Find out more at londonnootropics.com
10. Perky Blenders Winter Blend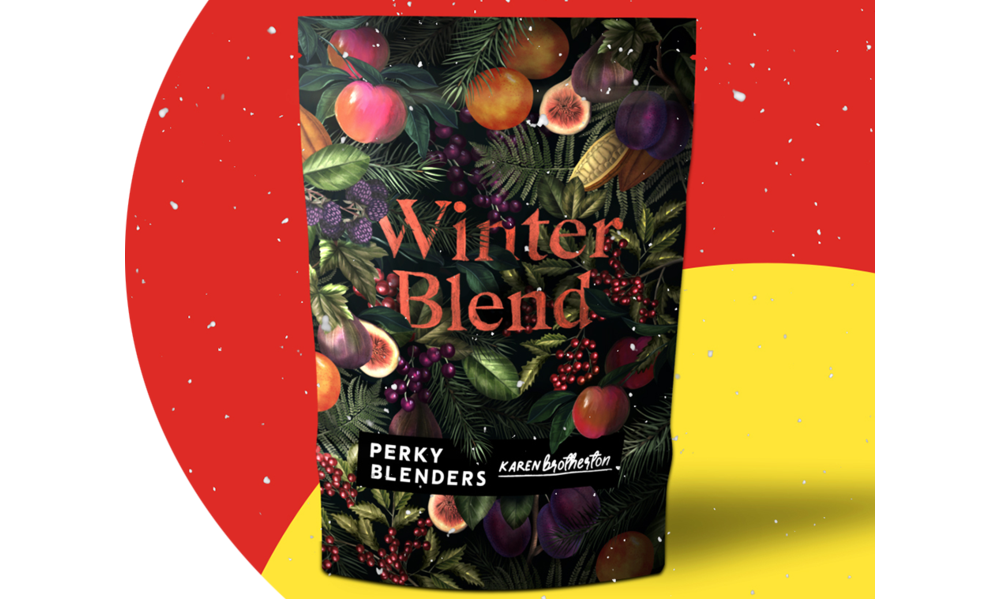 Perky Blenders are a family business, roasting Great Taste Award-winning specialty coffee and serving up daily brews in their coffee shops across east London.
The small, highly-caffeinated team have launched their yearly Winter Blend, featuring a beautifully illustrated pouch. Freshly roasted in east London, the Winter Blend is centred around rich and inviting Christmas cake flavours.
Find out more at perkyblenders.com
To see your company in any upcoming features we are arranging please email laura@hurstmediacompany.co.uk or editorial@hurstmediacompany.co.uk