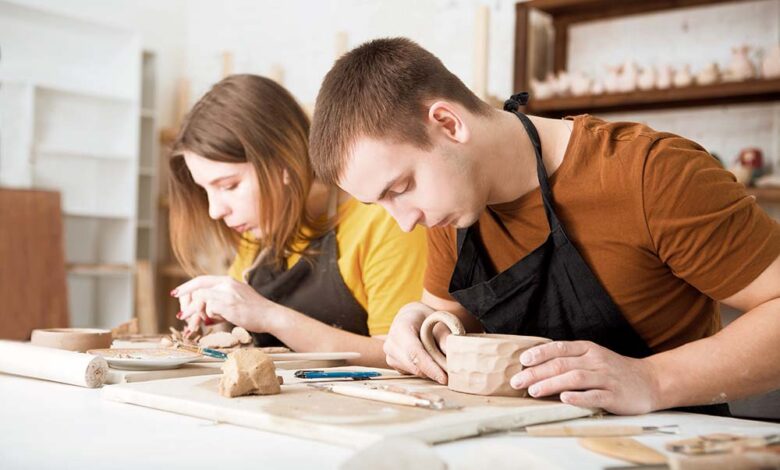 Extracurricular activities are becoming more popular as the range offered by institutions broadens. What benefits do they offer learners?
The benefits of taking on extracurricular interests are numerous. Participation helps with social skills, confidence, and can also improve the academic work students are working on.
Studies point to an increase in concentration skills, focus and time management found among those who follow pursuits outside of school, college and university.
For some, it's a case of wanting to build on what they are already studying. Gifted chemistry students may feel held back by the pace of lessons in school and so will thrive in a club filled with similarly enthusiastic scientists.
They can also fill in gaps in learning. Institutions can only offer a finite amount of subjects on their curriculum, so for those who want to study more niche pursuits, say trapeze skills or Russian philosophy, these are often more easily found outside of mainstream education offers.
And of course, these kinds of groups can be vital support for those who feel they need a little more understanding or a different approach in order to master some areas.
When applying for further or higher education or joining the job market, evidence of an advanced or broader experience base can only work in the applicant's favour.
Not only is the extra knowledge and understanding a bonus, but it also shows initiative and resourcefulness to pursue them for oneself. On an emotional and mental level, sports and arts clubs can be particularly beneficial in providing a space for learners to switch off from more academic pressures.
In the same way, stress stemming from cerebral subjects such as maths or languages can often be tempered by spending time doing something more practical or creative, such as gardening or pottery, for example.
For those feeling the pressure on the sports pitch or in the arts studio, however, it could be a chess or debating club that provides that time out from the norm.
Shared-interest clubs can also provide support and understanding to people who feel they are alone in their peer group in caring about a certain issue.
Finding like-minded people can boost self-esteem and where a common cause is involved, such as animal rights or environmental matters, can help lessen anxiety around feeling powerless in the face of such huge issues.
Of course, life is about more than just educational and career success. At the heart of it, any extracurricular activities should be based at least on some interest in, if not passion for, the subject.
Life skills such as making new friends, having conversations with people of different ages and backgrounds, and learning to de-stress after a busy day are all fundamental to good social, mental, and emotional health. If you can't find an established one that appeals to you, start your own!
To see your company in any upcoming features we are arranging please email editorial@hurstmediacompany.co.uk