After celebrating the holiday season and ushering in a new year, many of us may have overindulged and are looking at taking a break from alcohol. With the alcohol-free or low-alcohol drinks market blossoming in recent years, it's a great time to explore the variety of tasty beverages available.
Checklist has rounded up 10 delicious alcohol-free drinks, whether you're trying Dry January or just taking some time off. We've included alcohol-free and low-alcohol alternatives for anyone trying to cut down on their consumption.
1. Sprigster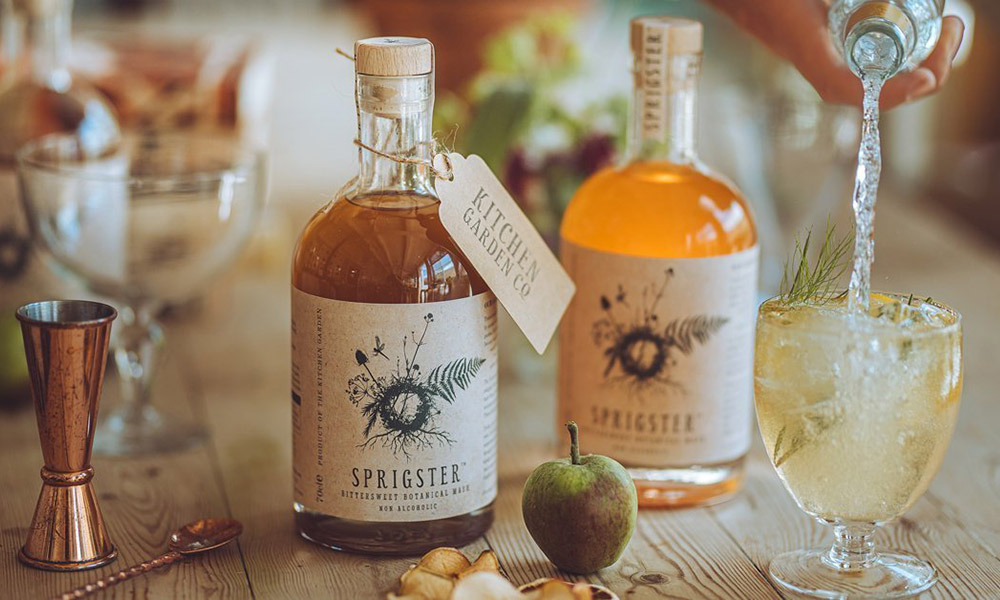 The award-winning non-alcoholic shrub infusion offers a delicious alternative to a G&T guaranteed to impress your guests with it beautiful aesthetic and lovely packaging.
The delicate design of the bottle reflects the brand's whimsical and offbeat personality and consumers can expect high quality, local spirit with sustainable values. The vegan friendly drinks brand has recently been awarded a star in the Great Taste 2021 Awards.
Find out more at sprigsterdrinks.com
2. Three Spirits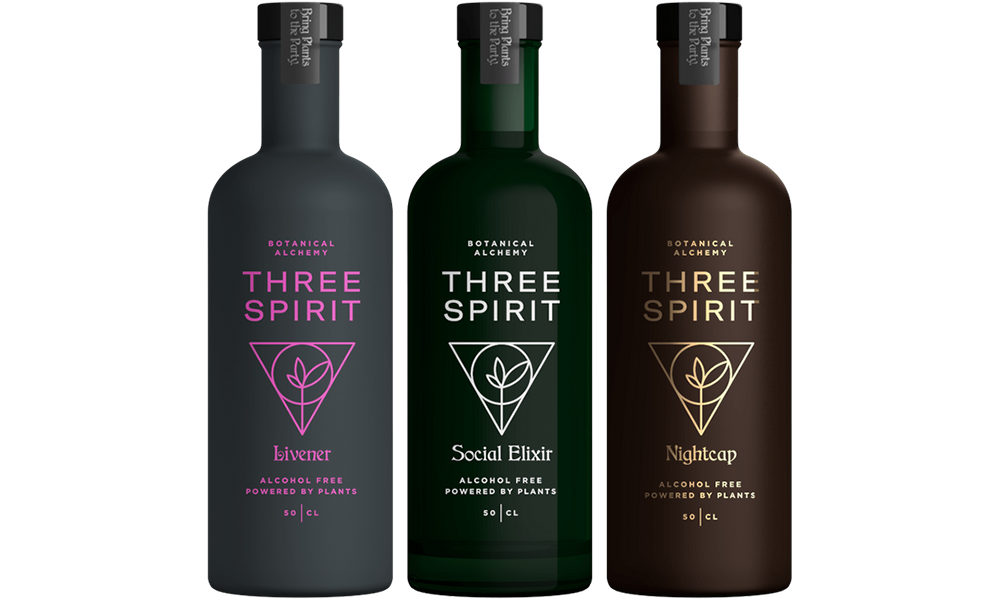 Three Spirits combine the drinking culture with the enriching power of natural ingredients to energise, harmonise or relax you depending on which beverage you sip.
Created by a mix of plant scientists, world-class bartenders, hedonists, herbalists and artists, it's probably why they feel, taste and do everything a little differently.
Find out more at threespiritdrinks.com
3. St Peter's Without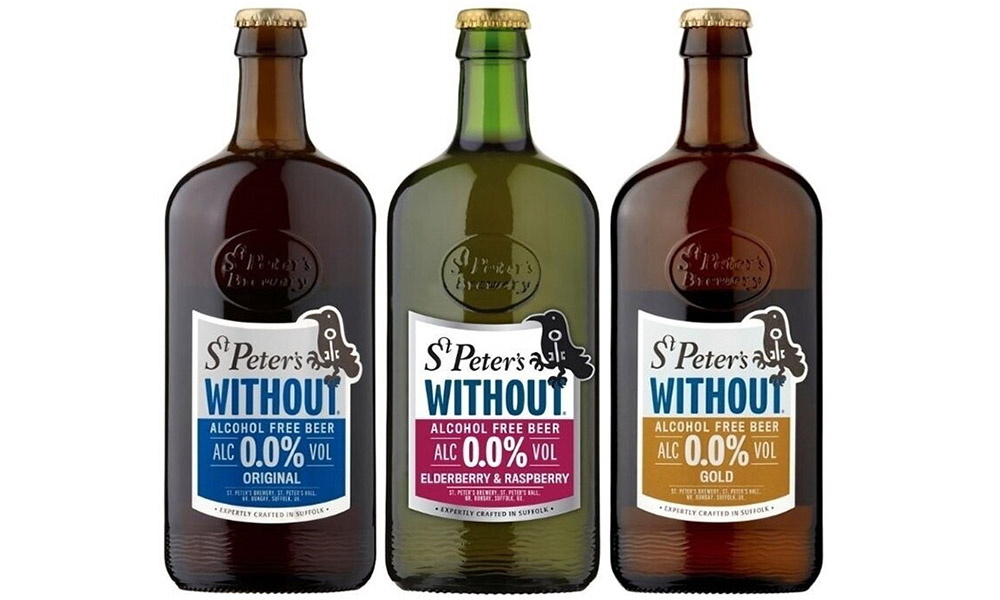 Looking for a variety of alcohol-free lagers? Try St Peter's craft beers for a sober treat approved by The Vegan Society.
St Peter's Brewery produces its Without range of delicious 0.0% alcohol-free beers in four delicious variants: Without Original, Without Gold, Without Organic and Without Elderberry & Raspberry.
Find out more at stpetersbrewery.co.uk
4. Gimber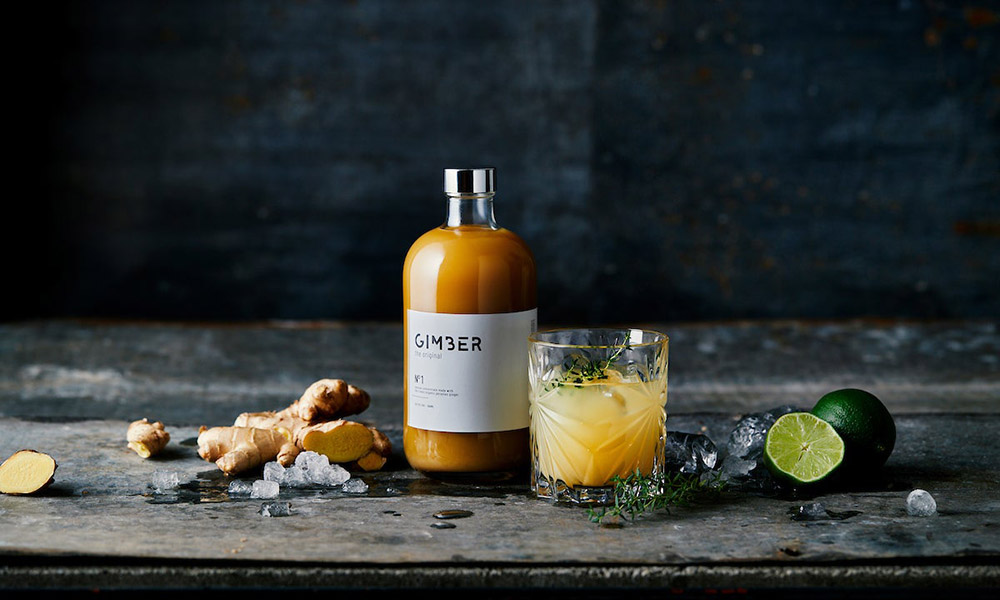 Gimberis the ginger elixir with an unparalleled kick that elevates any drink. Mix with sparkling water or tonic for a non-alcoholic drink with character or relax with a soothing Gimber tea (simply add hot water).
It's packed full of premium organic ginger, lemon, herbs, spices and cane sugar, so while you're busy sipping, the antioxidant power of ginger can work its wonders.
Find out more at gimber.com
5. Bax Botanics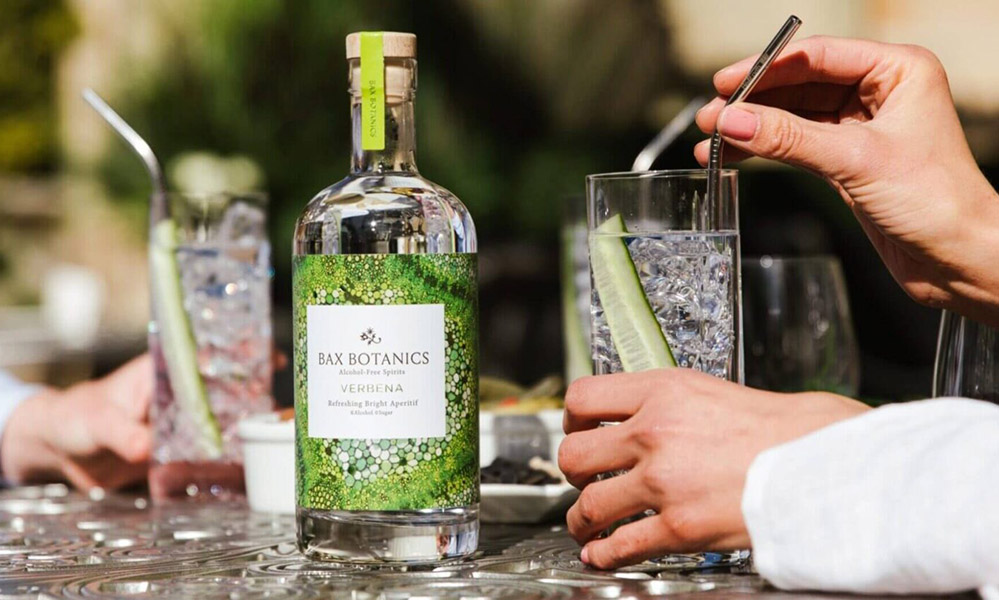 Bax Botanics create premium, great-tasting, and sustainable spirits using organic and ethically sourced herbs and botanicals. Championing eco-friendly practices, the company uses recyclable packaging alongside bottle labels printed on material that is a by-product from the sugar industry.
Beautifully balanced, and traditionally distilled in beaten copper alembics for the purest flavour, Bax Botanics offers two non-alcoholic spirits. The award-winning Sea Buckthorn is a subtly spicy non-alcoholic alternative to gin that's rich, decadent, and bold. The ideal companion when paired with tonic and an orange twist. While Verbena offers fresh floral notes, with a refreshingly herbaceous profile and a long zingy finish.
Find out more at baxbotanics.com
6. Krombacher Pils 0,0%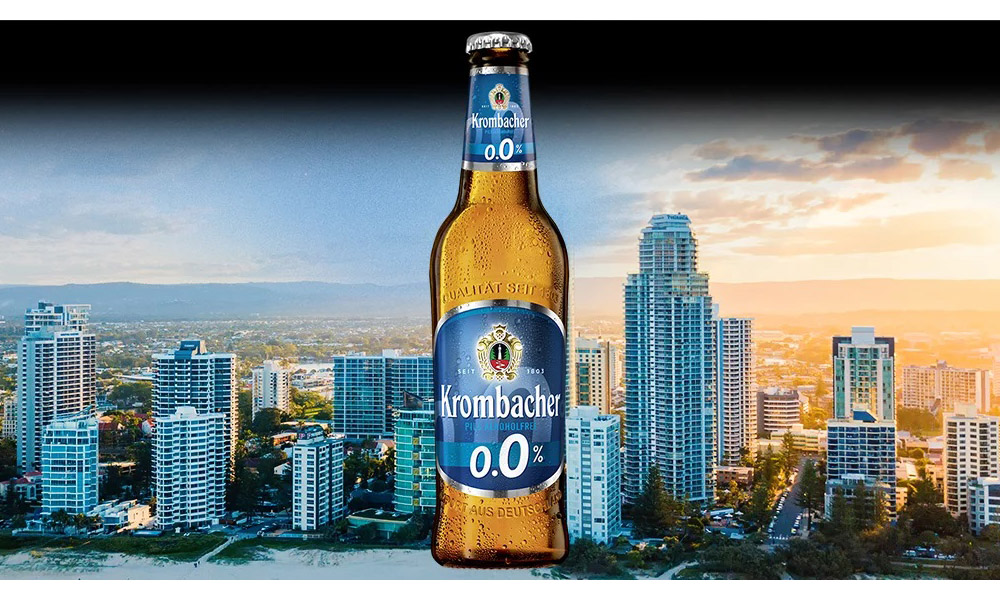 Krombacher beers have been produced exclusively in the small town of Krombach, nestling in the beautiful Siegerland Hills of Westfalia, central Germany since 1803.
This alcohol-free beer is easy drinking and ultra-refreshing with a well-balanced malt character and light hop aromas. Full flavoured with the famous Krombacher finish.
Find out more at krombacher.com
7. The PPinger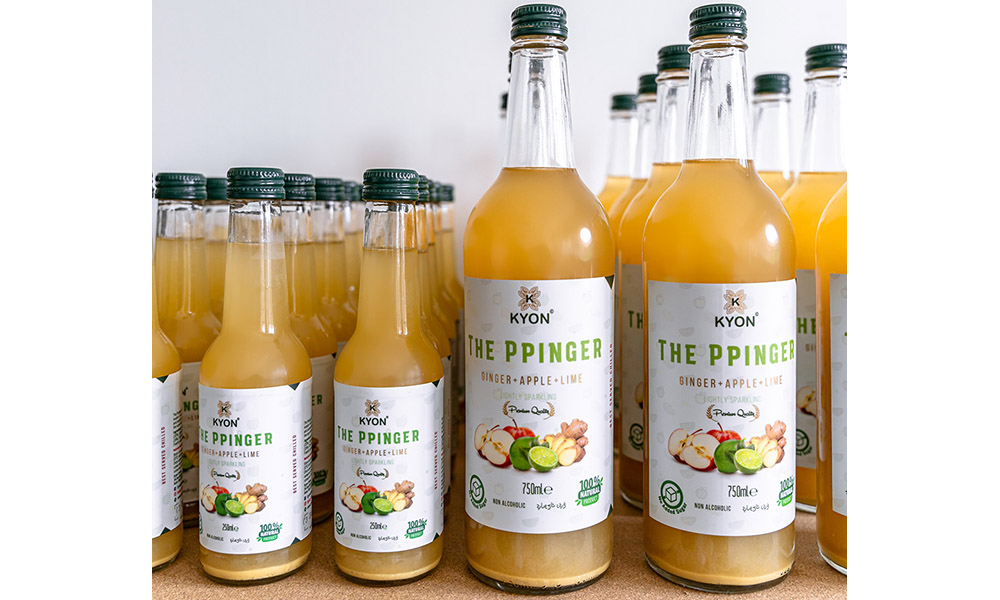 A refreshing alternative to overly-sweet, non-alcoholic drink options, The PPinger is an all-natural beverage that packs a fiery punch in the form of fresh, organic ginger expertly sourced from Peru and Costa Rica.
Fire in the belly without the alcohol, and an alcohol alternative that will tantalise your tastebuds.
Find out more at delishops.co.uk
8. Bowser Leaf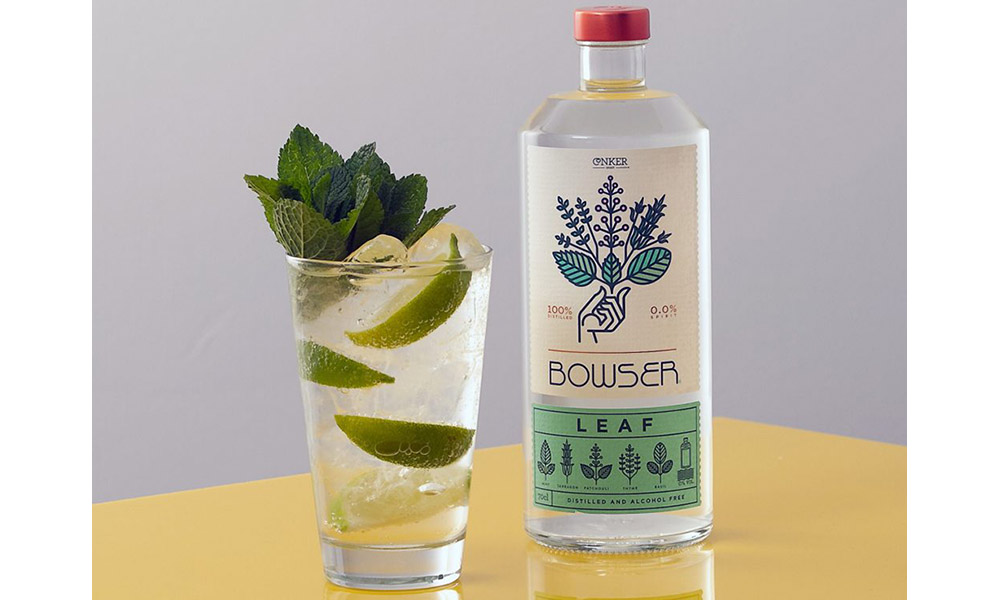 The first of three flavour profiles due to launch under the Bowser umbrella in 2021, LEAF is a unique botanical blend offering all the complexities of a premium gin, without the alcohol. Five carefully selected botanicals – Patchouli, Mint, Basil, Tarragon and Thyme – combine to create a multi-dimensional, herbaceous, 'green' tasting experience.
Spicy and woody at first, quickly giving way to bundles of green leaves, a little anise and cool mint, before a burst of fresh pea sweetness succumbs to savoury dryness and a soft round finish.
Find out more at conkerspirit.co.uk
9. Stiegl Freibier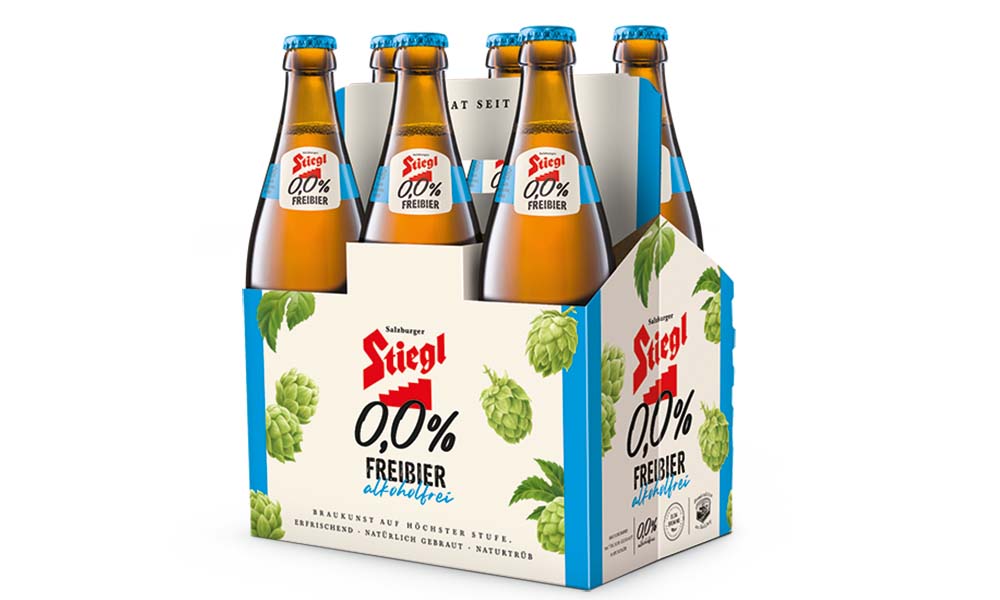 Appreciated in its homeland for its full-bodied, well balanced taste, Austrian Saphir hops provide aromatics to this unfiltered, ultra-refreshing non-alcoholic lager.
Most famously known for its multi-award-winning Stiegl Goldbräu beer, which launched in the UK in 2007, Stiegl utilises a wealth of brewing experience combined with some of the most high-tech brewing equipment, processes, and procedures in Europe whilst benefiting from the finest Austrian raw materials – often cultivated in the brewery's own fields.
Find out more at stiegl.at
10. Run Wild IPA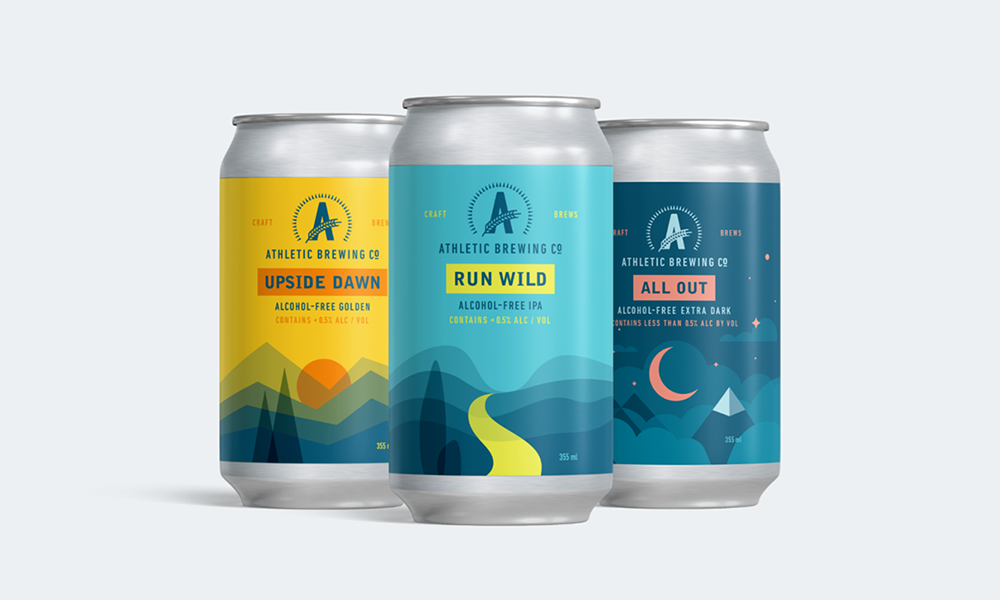 Run Wild is the ultimate session-able IPA. Carefully brewed with organic Vienna malt and a blend of five Northwest hops, this delicious craft-beer carries an approachable bitterness and classic piney, citrusy aroma with a subtle, yet complex malt profile – resulting in the ultimate fresh flavour of any full-strength craft beer with less than 0.5% ABV.
Crafted with health-conscious drinkers and those who enjoy an active lifestyle in mind, the award-winning beverage is perfect for craft-beer drinkers looking for lighter options. Also available are the low-alcohol Upside Dawn Golden Ale and All Out Stout varieties.
Find out more at athleticbrewing.com
To see your company in any upcoming features we are arranging please email laura@hurstmediacompany.co.uk or editorial@hurstmediacompany.co.uk