Always been a fan of the finer things in life when it comes to food and drink? Or have you come over all The Good Life during lockdowns, baking your own bread and growing your own produce (a tomato plant on your window-box still counts)? Whatever your reasons for a heightened interest in the enjoyment of eating and drinking, it's good to know there's a host of epicurean musts available that can easily be delivered straight to your door. From hampers packed with organic fruit and veg, to the latest kitchen gadgets to wow friends and family (when they're eventually allowed back inside your abode, of course), these are the top 10 goods and services to increase your enjoyment of all things food and drink…
1. Choc Affair Chocolate Tasting Experience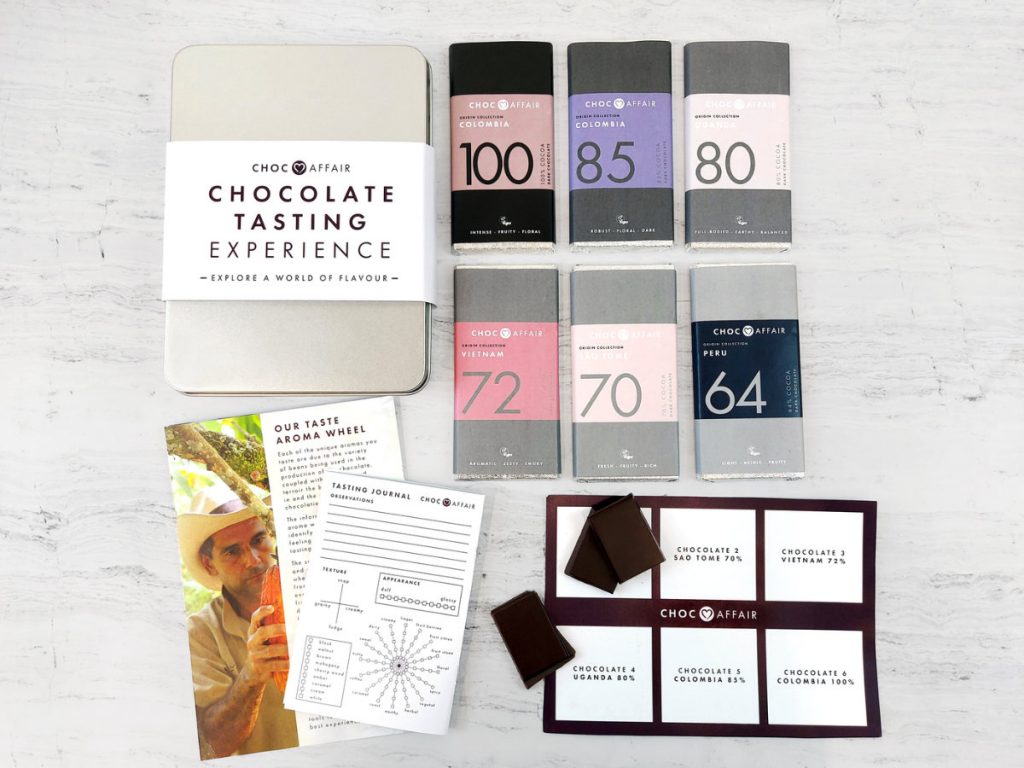 Keen to increase your knowledge of chocolate (and by that we don't mean distinguishing your Cadbury from your Nestlé)? This at-home Chocolate Tasting Experience from Choc Affair has been created to enjoy at home with up to six family members, guiding you through six single origin dark chocolates and – better still – showing how to pair them with wine! All chocolate used is palm oil-free, vegan and sustainability and ethically-sourced. Presented in a beautiful gift set and handmade in York, it's definitely one for the epicurean chocoholic, as you'll be tasting an array of increasing cocoa percentages, from 64% cocoa solids – all the way to a Colombian 100%! Each set contains six 65g single origin dark chocolate bars, a tasting information booklet, a tasting board and six tasting journals and aroma wheels, meaning you can record all your thoughts as you enjoy the experience.
2. VonHaus VonChef 1000W Rotating Waffle Maker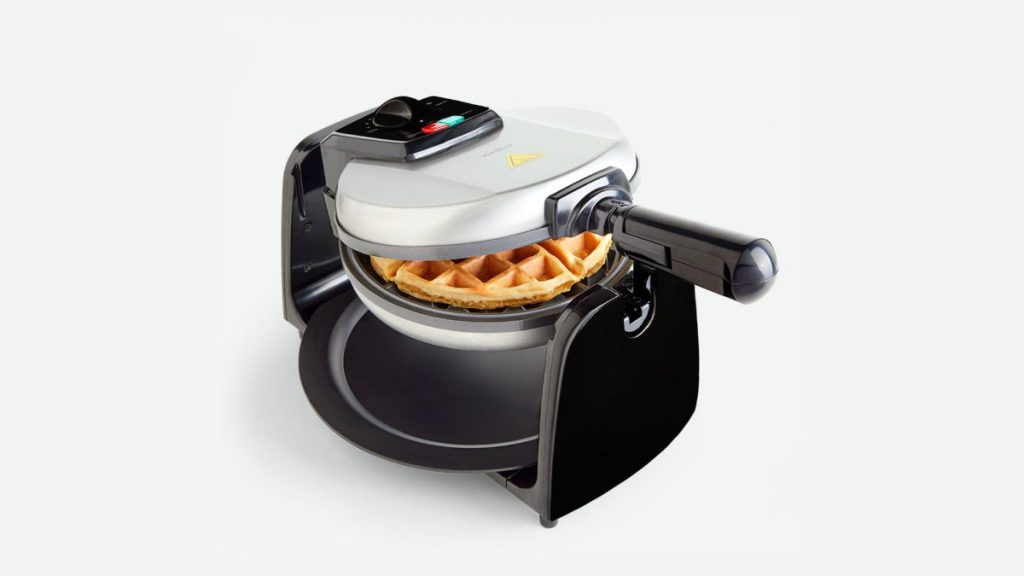 With many of us WFH these days, a mid-week breakfast no longer has to mean simply grabbing a cereal bar before our painful commute to the office. Instead, why not utilise that extra time by enjoying filling and tasty waffles to keep you going until lunch? The VonHaus VonChef 1000W Rotating Waffle Maker allows you to evenly spread waffle batter during the cooking process, for better-tasting and better-looking results. Creating a strong seal to minimise the chance of leaks, you can even rotate the machine using the cool-touch handle to evenly spread the batter for a perfect finish.
Its variable temperature control dial offers a range of settings, so you can cook your waffles to your precise preferences. Its non-stick plates make waffles easy to remove from the machine – plus there's even a removable drip tray and non-slip feet to keep the machine in place.
3. Riverford Organic Large Seasonal Veg Box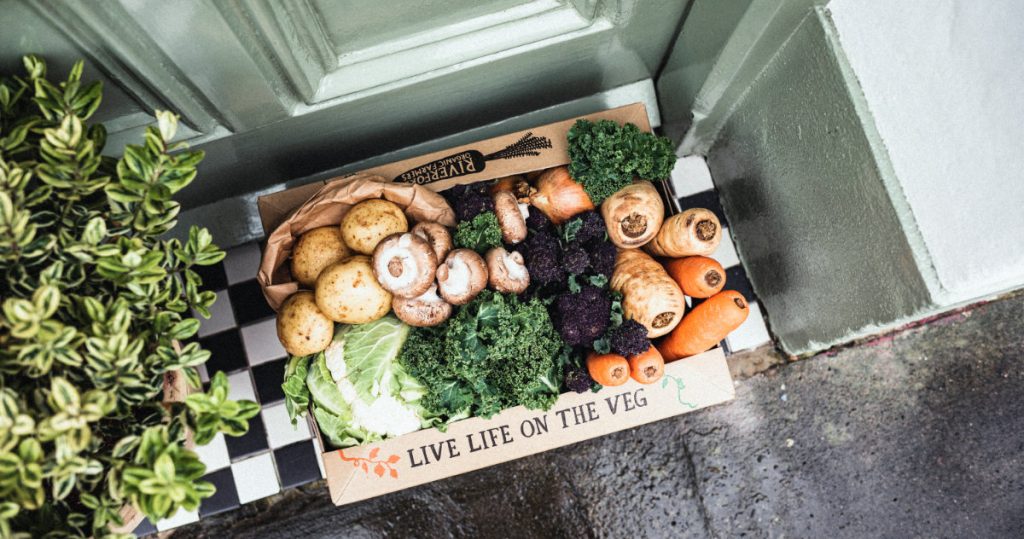 It can be all too tempting to buy all your fruit and veg at your local supermarket – but why not take advantage of having the freshest and most seasonal of produce delivered straight to your door? At Riverford everything they produce and sell is 100% organic, with seasonal fruit and veg slow grown for the very best flavour. Fresh from the farm, there's zero air freight, plus it's guaranteed to be free from GM, artificial pesticides and artificial fertilisers. There's less packaging, too – and none wherever possible – and any packaging they do use is sustainably sourced and home compostable. With this in mind why not try the Large Seasonal Veg Box – ideal for families or keen cooks, this large box is bursting with 10 varieties of freshly-picked veg. You'll get potatoes every week, plus carrots or onions, alongside seasonal treats like crisp sugar snap peas and asparagus.
4. Macknade Spanish Kitchen Hamper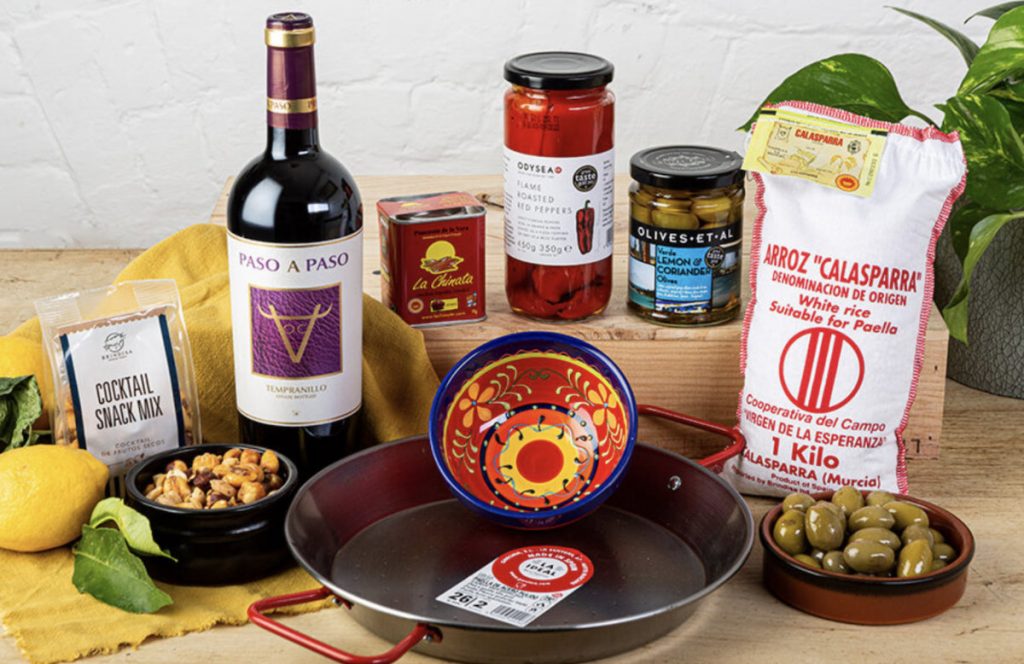 Who knows at the time of writing whether we'll be allowed to venture overseas this year – so why not bring the taste of the Mediterranean into your kitchen with this stunning Spanish Kitchen hamper from Macknade?
For decades, Macknade has enthralled and inspired foodies with its delicious English, Italian and Spanish influences, consistently showcasing the finest-quality goods and excellent service throughout. Macknade is now an intrinsic part of the wider community, and has grown from a local farm shop to the leading independent lifestyle brand it is today.
Its delicious Spanish Kitchen hamper contains a La Iseal 26cm Paella Pan, Calasparra Paella Rice 1kg, Odysea Flame Roasted Red Peppers, Hot Smoked Paprika, Olives et Al Lemon & Coriander Olives, Paso A Paso Tempranillo and a Divine Deli Spanish Tapas Dish. It's everything you need to make the perfect paella – you can even enjoy a glass of wine and graze on some tapas while you cook!
5. Hedgepig Tasting Gin Kit For Two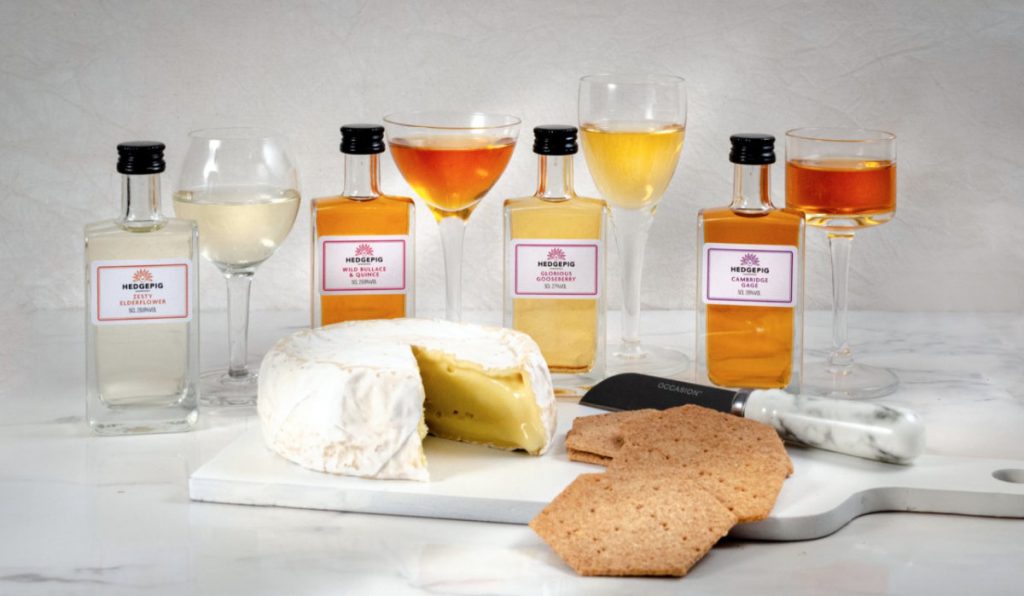 Want to gen up on your gin (try saying that after a few too many glasses)? This fantastic Hedgepig Tasting Kit for Two is the perfect way to boost your knowledge of the good stuff. Delivered straight to your door, the pack contains a bottle of each of the four Hedgepig flavours – Bullace and Quince, Cambridge Gage, Zesty Elderflower and Glorious Gooseberry – together with four Fever-Tree mixers, giving you the perfect way to sample these irresistible gin liqueurs. Once the kit arrives, pull up a chair, grab some garnishes and tune into Hedgepig's 40 minute virtual tasting experience. Here, Ginmeister Stephen will tantalise your tastebuds as he guides you through the botanicals of the individual drinks, explaining why they make such fine pudding gins, and revealing why the brand's often to be found on their hands and knees rummaging around hedgerows.
To cap it all, a donation from each sale will be made to the British Hedgehog Preservation Society on your behalf – with rapidly-dwindling numbers, these little fellows need all the help they can get.
6. Ella's Kitchen Cheesy Tomatoey Pizza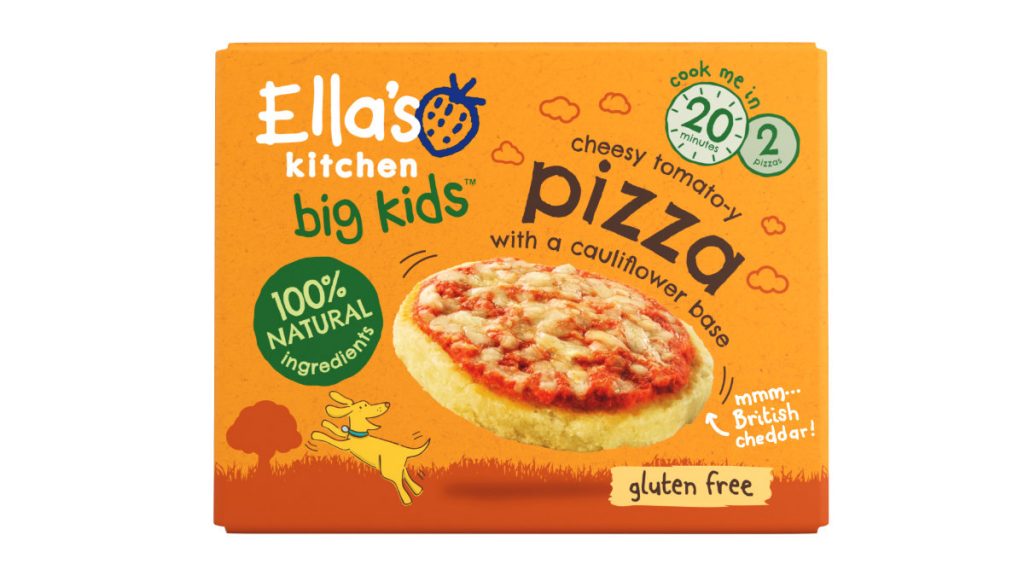 Have all the lockdowns got you struggling to find inspiration for your fussy little eaters at home? Or are you finding it hard to rustle up a nutritious meal thanks to home schooling and trying to work full-time? Us too. Luckily help is at hand in the form of well-known food brand Ella's Kitchen, who've just introduced their Cheesy Tomatoey Pizza to the line-up. The perfect healthy and tasty twist on a family favourite, this vegetarian pizza is the latest addition in the Big Kids line up, packed full of tasty goodness and made with the same care as you would at home. Formulated with 100% natural ingredients, with no added sugar, artificial colours, flavours or preservatives, it boasts a gluten-free cauliflower base, is topped with tomato sauce, crammed full of veggies and sprinkled with British Cheddar. Each box also contains two pizzas for big kids to enjoy, which cooks in just 20 minutes from frozen.
7. Nick Munro 24 Piece Duetto Cutlery Set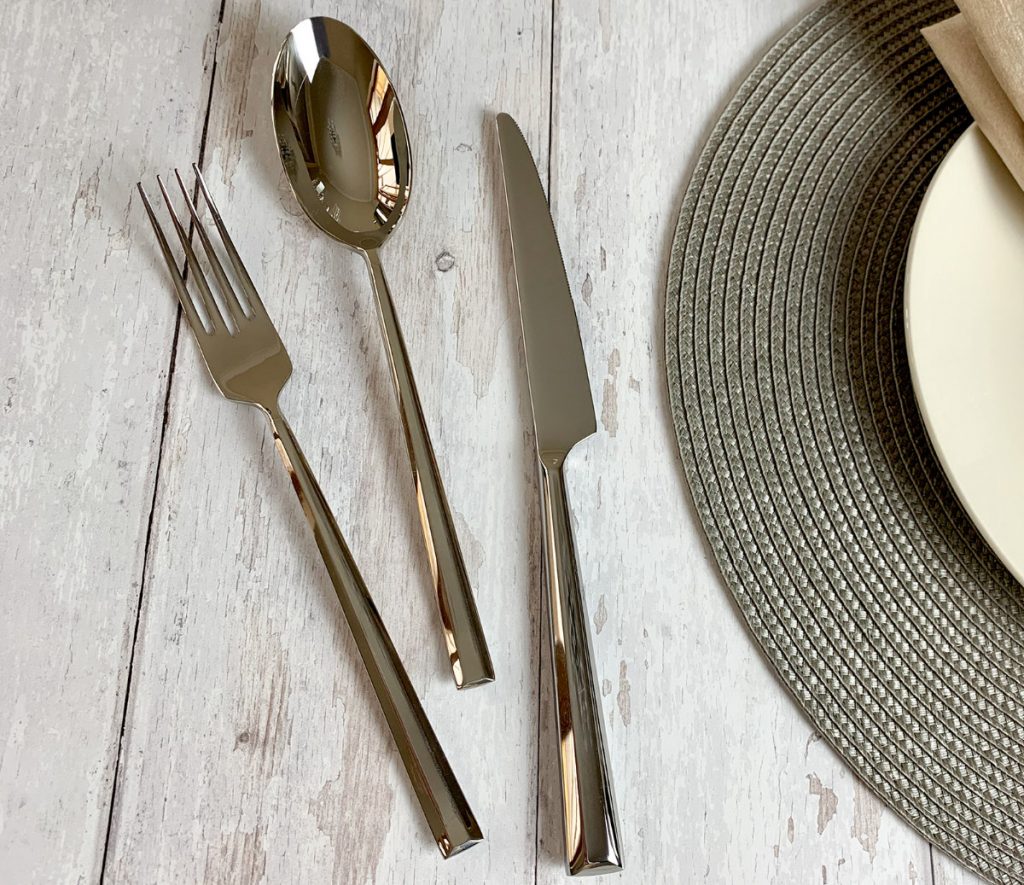 Any lover of fine food and drink knows that the aesthetic experience of a great meal is just as important as the ingredients themselves. Good linen, stylish crockery and gorgeous glass-wear all come in to play, as does the cutlery you choose to eat your carefully-prepared feast with. That's where British engineer and artist Nick Munro comes in, with his 24 Piece Duetto Cutlery Set the perfect accompaniment to each and every mealtime. Made from 18/10 stainless steel –to resist rust and hold polish – it's been designed as part of a collaboration with the world-renowned Bugatti Italy. The collaboration was borne after a meeting at the Frankfurt Trade Fair, when the Chief Exec of Casa Bugatti (one of the leading designing and manufacturing houses in Europe) approached Nick to ask if he'd ever thought of designing cutlery. The response was an emphatic yes – as you can see for yourself with this set comprising six table forks, six table knives, six tablespoons and six coffee spoons.
8. Smeg VIVOscreen Connected Oven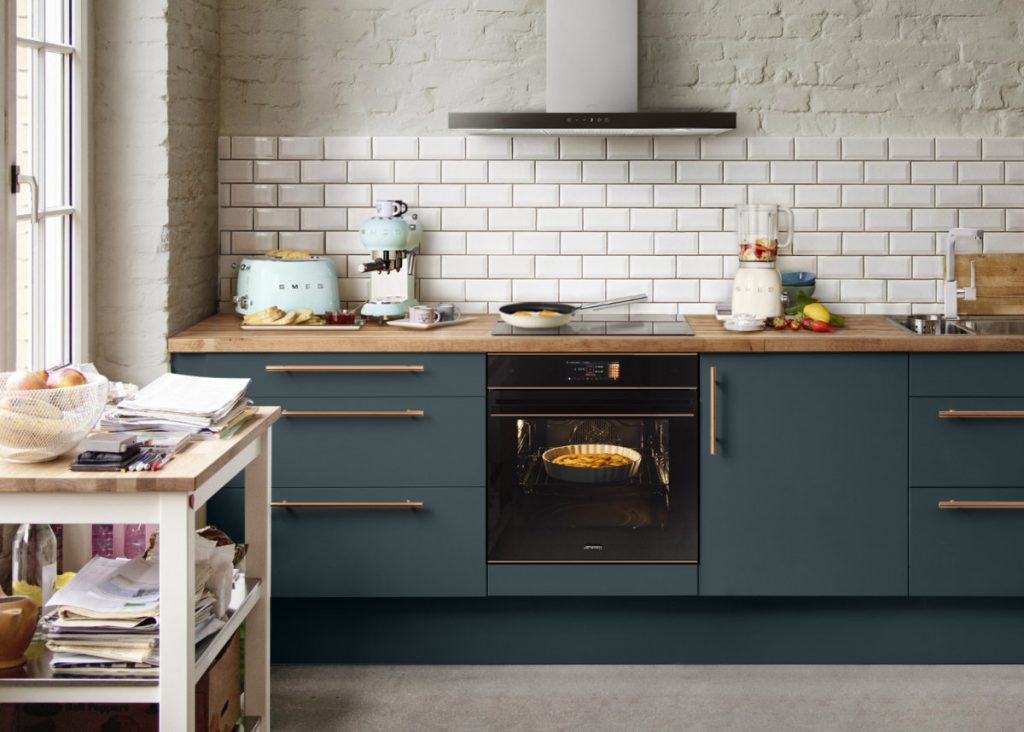 Oven looking past its prime? Smeg's VIVOscreen connected oven boasts the perfect combination of aesthetic and functionality. The bigger, full-colour display with all-new graphics, exciting new functions and greater ease of use make for a seriously stylish and intuitive model. Hold down any item on the display for three seconds for a pop up to appear, explaining its function. If you prefer to create your own recipes, the My Recipes section even allows you to store up to 64 of your favourite dishes in the memory of the oven itself! To ensure perfect cooking every time, a temperature probe is included which monitors the core temperature of the food, allowing complete control over your cooking and personalised results just to your liking. What's more, the VIVOscreen ovens work in conjunction with the new dedicated SmegConnect app, which can be used to control your appliances remotely from your chosen handheld device
9. The Cookaway Recipe Box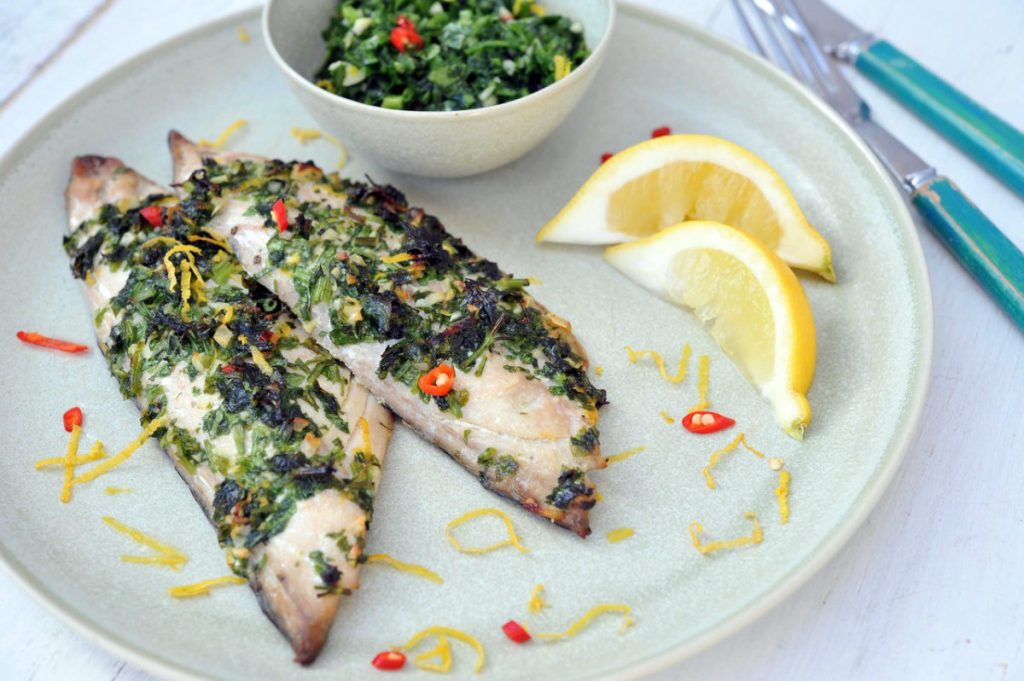 Fancy a date night at-home that doesn't involve just reaching for your phone to order a greasy takeaway? Instead reignite your love for home cooking and tantalise those tastebuds in the process with this range of range of meat, fish and dairy-free options from subscription-free recipe box service The Cookaway. Perfect for adventurous cooks, all of The Cookaway's healthy recipe boxes have been created by chef May Simpkin, and are designed to make you fall in love with her simple but delicious way of eating for life. May has a Masters in Personalised Nutrition and has worked with hundreds of clients, supporting them develop healthy eating habits through one-to-one consultations and educational workshops. Recipe boxes are available for delivery across the UK, with prices starting at £18 for a two-person recipe box, including free delivery. We've got our eyes on this Zesty Chimichurri Mackerel with Lemony Green Lentil Salad…
10. Stellar Sabatier IS Knife Block Set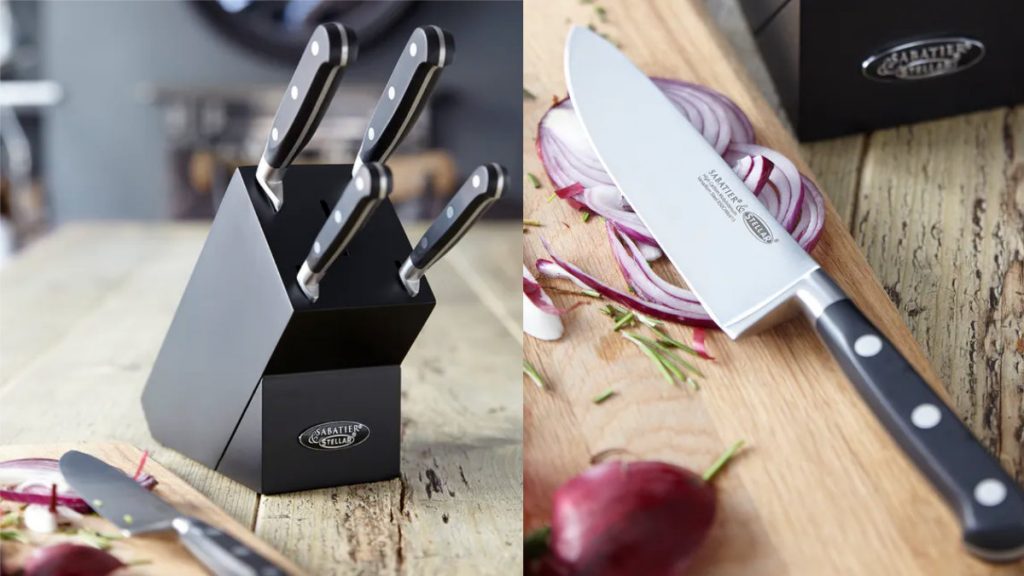 Ever watched an episode of Come Dine With Me and cringed at the sight of a contestant cutting an apple with a substandard bread knife? If, like us, you're a bit of a knife snob, you'll know all about the reputation that comes with owning a set of Stellar Sabatiers. A combination of the heritage and long-standing reputation of Sabatier with the timeless quality of Stellar, this IS Knife Block Set offers quality and tradition in each of its five knives. Designed for professional-standard weight, balance and safety, it features distinctive traditional black handles and has secure spun-solid handle rivets. Dishwasher safe and with a Stellar lifetime guarantee, the set includes a paring knife, utility knife, carving knife, bread knife (not for apples!) and a cook's knife.
If you would like to see your company in any of the trusted media features Checklist is arranging, call 020 3478 6017 or email sales@hurstmediacompany.co.uk