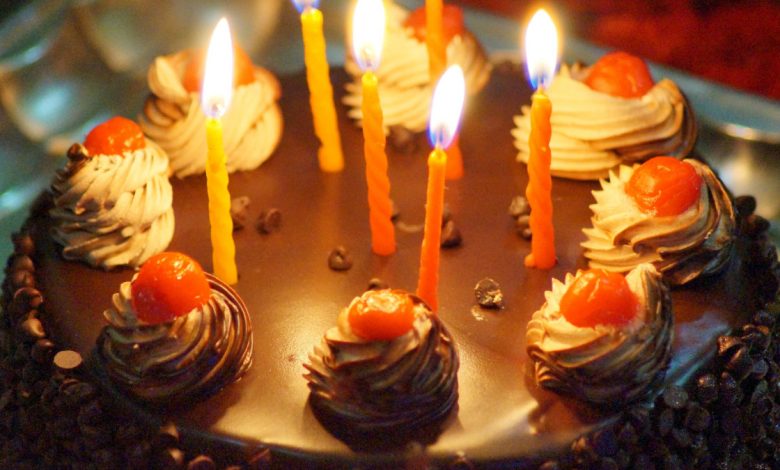 There's nothing more we'd prefer than to celebrate a special occasion with loved ones, however, it's impossible to dictate how quickly we'll be free – or at least vaccinated – from COVID-19. Christmas in particular really hit home in terms of not mixing with other households, with many in Tier 4 suddenly stuck with a turkey too big for their immediate family. Having said that, we've got to look at ways to make the best of this temporary new normal. Here's our tips on how to enjoy a special occasion if you're isolating or in a regional or national lockdown…
THINK OUTSIDE THE BOX
Zoom birthday sing-songs aside, there are plenty of other ways to celebrate a special occasion without leaving your front door. If you've a birthday at home fill your home with balloons, before spending time baking a cake and getting gifts delivered to your door.
Mum and dad's wedding anniversary coming up? Sit down with your household and create a homemade banner, rigging it up outside their home (if allowed) while leaving Champagne and flowers on their doorstep. New baby nephew arrived and can't visit or help? Stock up on essentials for mum and baby; or order nutritious ready meals sent straight to their house. Trust us, not having to think about what to cook when you've a wailing newborn will be so much more appreciated than yet another baby grow…
VIRTUAL REALITY
Why not also utilise all the virtual tools and experiences we now have at our fingertips? Boss looking to praise the work and dedication of one of your employees? Shout out about their achievements on social media, sending a box of chocolates or an e-voucher to let them enjoy a takeaway of their choice.
Other celebrations can also be enjoyed by setting up a virtual disco, getting in your favourite drink and dancing with friends and family to your favourite tunes. A virtual escape room is a stimulating experience and ideal for any milestone, and there are now a huge host of virtual eating and drinking experiences you can gift or enjoy yourself. From gin- and chocolate-tasting to cooking with celeb chefs such as Hugh Fearnley-Whittingstall and Michel Roux Jr; there's a virtual experience available to show how much you care.
ISOLATION NATION
Found yourself stuck in isolation with a positive test over a special occasion? It's vital you stay at home and rest up; saving your birthday for another day when you're feeling better and are no longer a risk to others. Why not take that spare time on your hands to plan ahead, getting organised and sorting a future celebration instead? Whether it's in 10 days' time or when all of the restrictions are lifted; you can book a future hot holiday, plan a supercar racing experience or look into the costs of a weekend away with all the people you've missed the most.