Advertisement
Gardens
Be inspired to lead a happy, healthier and fulfilling home life – make your living space beautiful inside and out
When you're spending more time at home, it's the perfect opportunity to spruce up your interiors, make home improvements or enjoy your garden. Here is a selection of great ideas to live a happy, healthier and fulfilling life
Turn your home into an exclusive gallery with Andrew Martin's contemporary art collection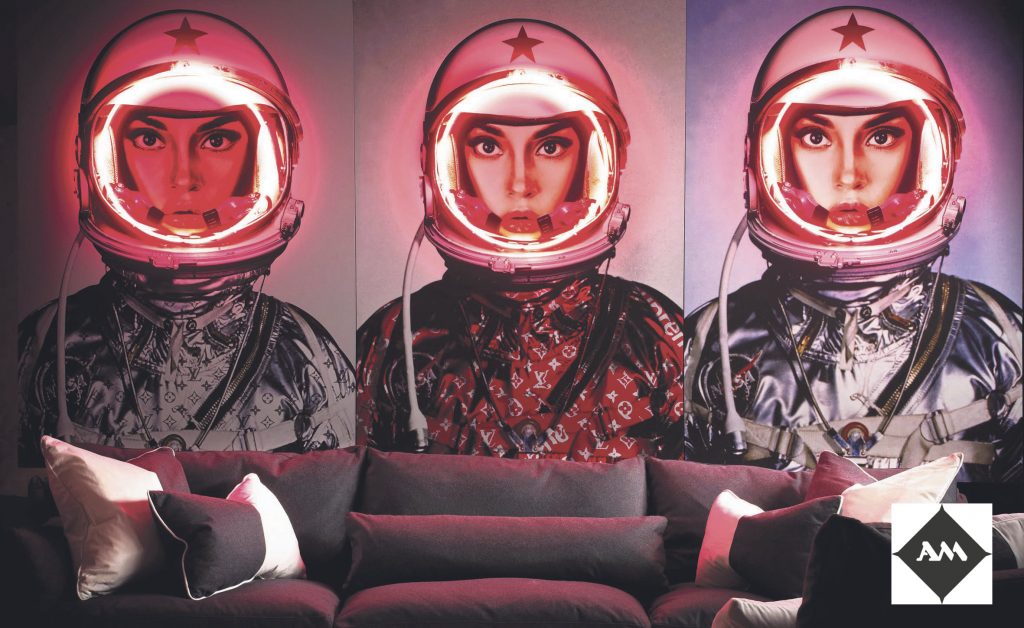 THE WORD 'ORDINARY' simply does not exist in Andrew Martin's lexicon. Ever since the design emporium's inception more than 40 years ago, it has ensured that visiting its showrooms or browsing its webstore is more akin to journeying through an Aladdin's Cave, than a conventional shopping experience.
A key element in the brand's characterful design narrative is its contemporary art collection. At over 400 pieces strong and ever-increasing, it is as richly varied as it is bold. From sleek plexiglass photography and nostalgic neon posterboards to dazzling fruit sculptures and limited-edition masterpieces, each artwork is designed to make a statement.
For more information: click here
---
Cook beautifully with Bertazzoni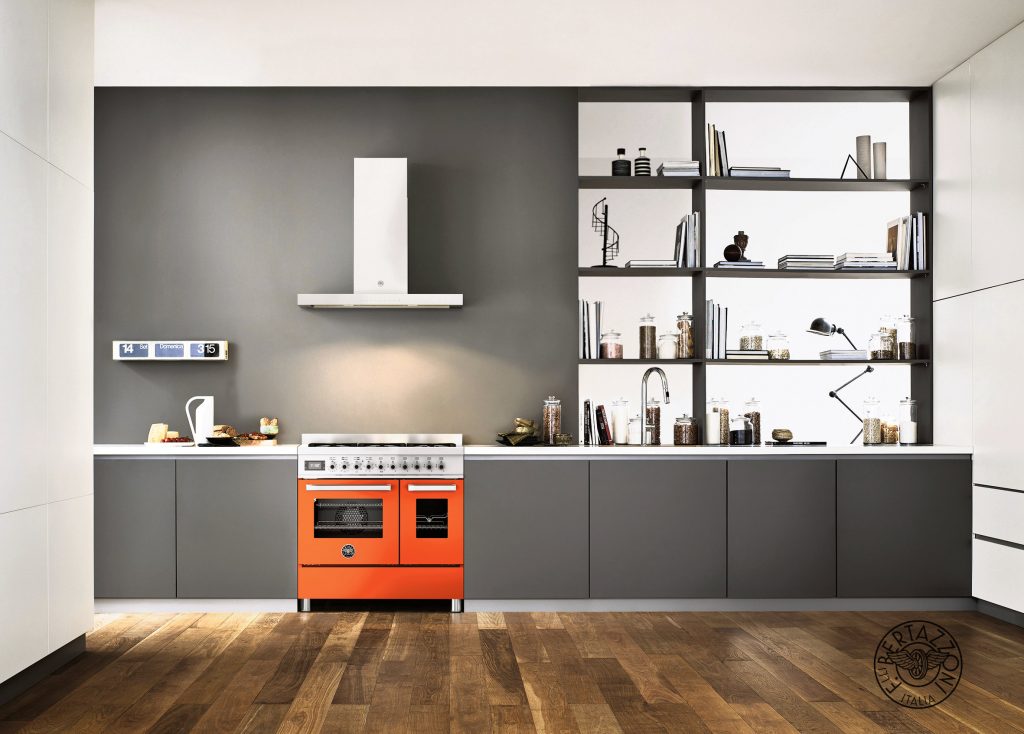 OOZING WITH THE STYLE, QUALITY and flair you'd expect from a premium Italian brand, Bertazzoni kitchen appliances are handmade in the 'gastronomic capital' of Northern Italy – Emilia Romagna – a geography steeped in the ingredients and recipes that have made Italian cooking world famous.
For more than 135 years, Bertazzoni's beautifully engineered products have helped people across the globe to bring the best homecooked food to the family table.
Created with a unique fusion of design and engineering, Bertazzoni appliances are stylish and elegant. The Professional Series is the brand's signature design, complete with distinctive features including elegant knobs, ergonomically- designed handles and sophisticated finishes.
Available in both freestanding and built-in formats, appliances within Bertazzoni's Professional Series include range cookers, ovens, hobs, fridge freezers, dishwashers and ventilation systems.
For more information: click here
---
Flying the flag for handmade British iron beds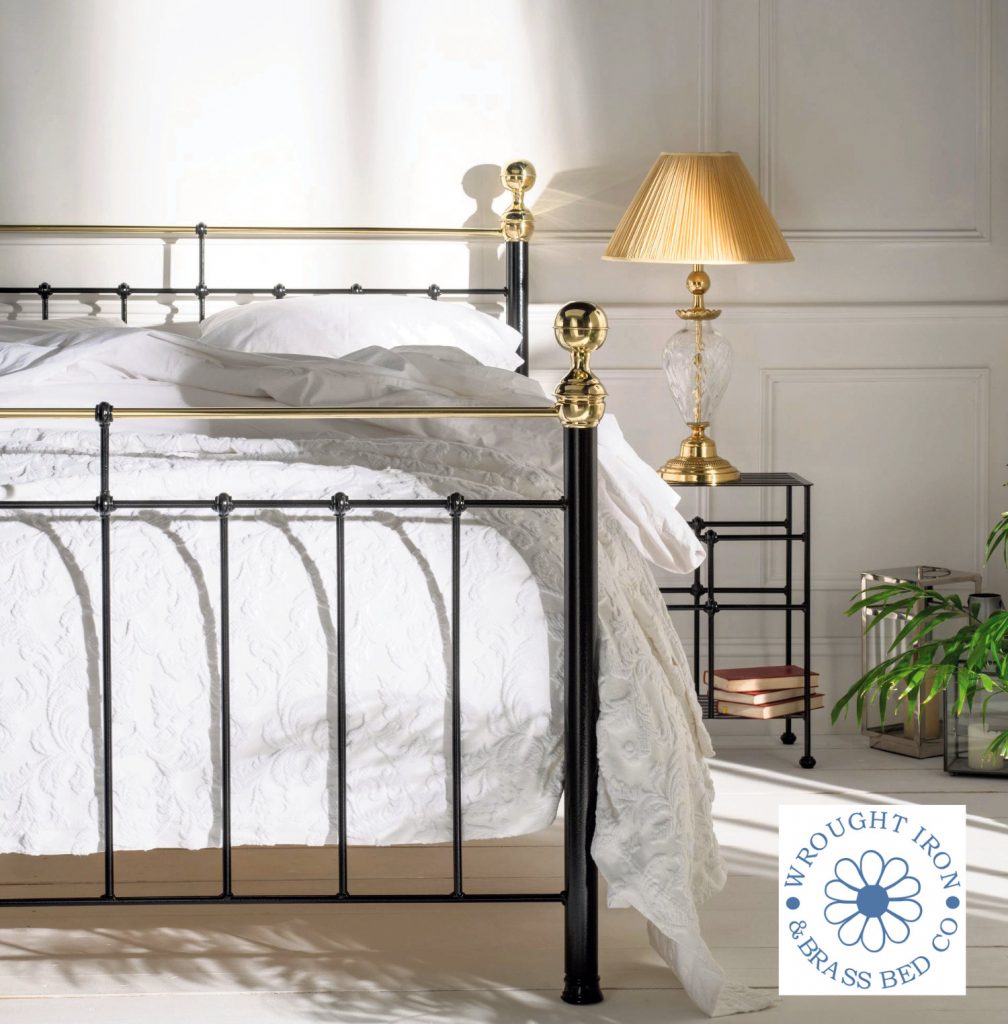 ESTABLISHED NEARLY TWO decades ago, the Wrought Iron and Brass Bed Company was setup on a simple ethos of 'hand crafted quality iron beds, guaranteed to last a lifetime' and are the only iron bed maker recognised by The Guild of Master Craftsmen.
Handcrafted to your custom requirements, within their workshop on the Sandringham Estate in Norfolk. A first and second-generation family company, the Wrought Iron and Brass Bed Company off ers you the opportunity to tailor-make your very own bedtime retreat. From what started out as a small collection of simple and timeless iron beds, this Norfolk company now offers a wide range of styles; which would suit any modern day or traditional home. But don't be fooled by their name! As they also lovingly handcraft beds of the contemporary kind. Featuring a selection inspired by the Art- Deco era, available in polished nickel and now an exclusive range of copper beds.
With many of us now working from home, the bedroom has become our very own exclusive sanctuary; where we can escape the stresses of the day. So, Wrought Iron and Brass Bed Company encourages you to make this family company an integral part of your bedtime routine, with their range of handmade beds, luxuriously comforting mattresses and all-natural bedding. Their beds are more than just a bed, they are true works of craftsmanship. Guaranteed for a lifetime and an absolute investment, that can accompany you with every house move you make.
Definitely destined to become a family heirloom!
For more information: Click here
---
Saving the world from bottled water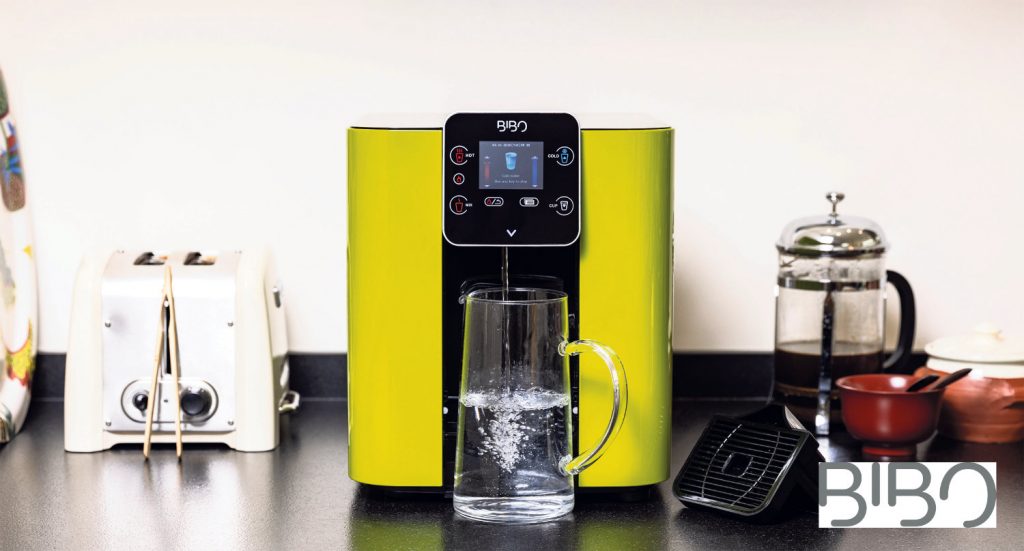 BIBO IS YOUR ALL-IN-ONE solution for unlimited, filtered boiling and chilled drinking water. Designed to sit neatly on your worktop, the BIBO simply connects to a cold-water supply and transforms your tap water into an unlimited source of safe, delicious tasting water.
The BIBO's filtration system contains a carbon block filter and UV lamp, which extract the bad stuff that can often find its way into your tap water, such as heavy metals, microplastic particles and bacteria.
Perfect for making cups of tea, pots of coff ee or simply a refreshing glass of chilled water, the BIBO offers the convenience of pure, temperature- controlled water on demand. Say goodbye to waiting for the kettle to boil and rid your home of plastic bottled water – save time and energy whilst helping the environment.
Join over 4,000 UK households who enjoy the lifestyle benefits of a BIBO!
For more information: Click here
---
Garden safety matters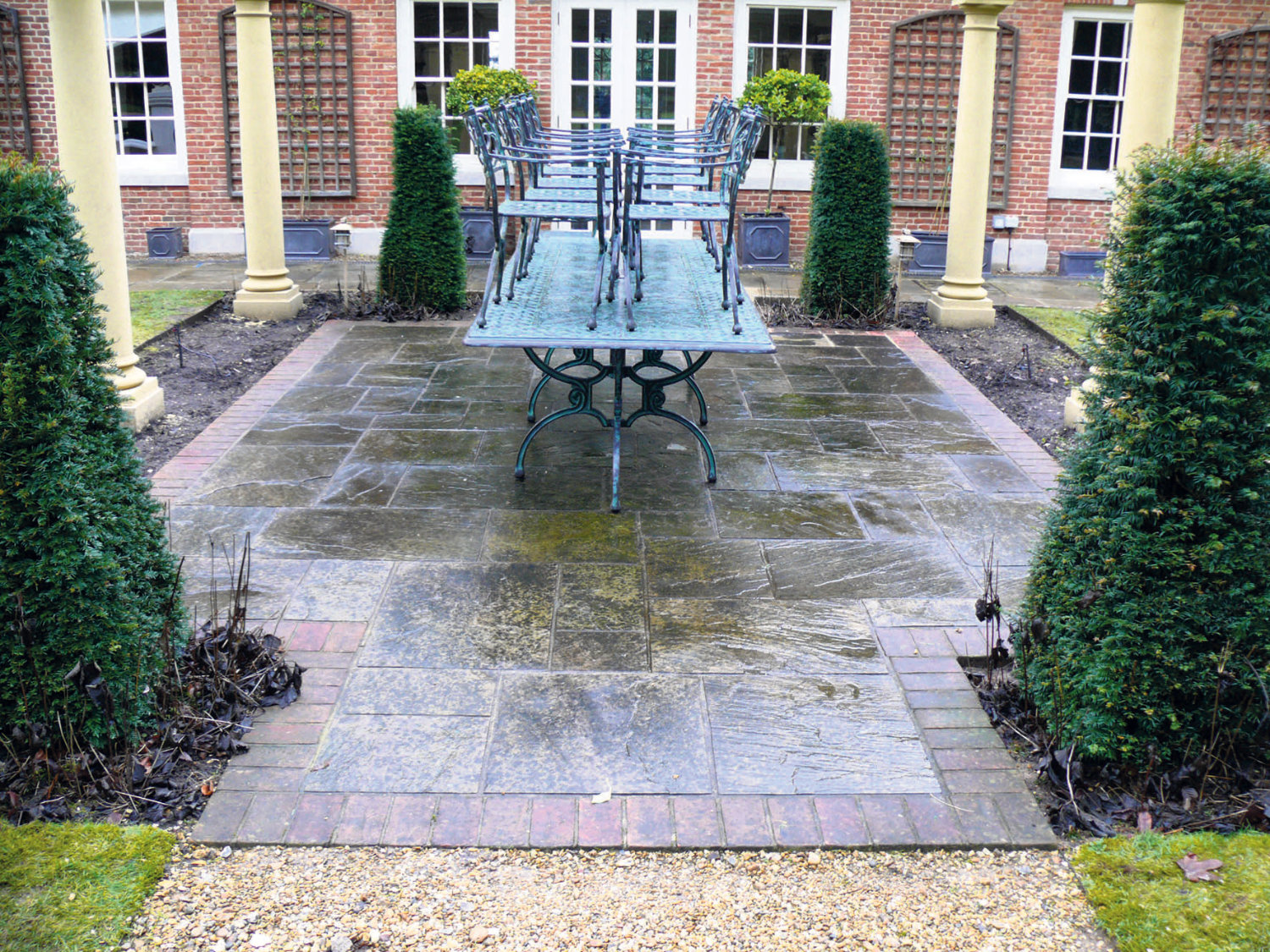 WHEN THE AUTUMN AND WINTER rain arrives, the combination of lichen, white fungi, moss and algae, acquired over the years, can turn your patios and pathways into a death trap over the winter period. Worse, all this can be covered by layers of leaves – a hidden danger for both adults and children alike.
Patio Black Spot Remover® can make your stonework safe again in as little as two hours.
The product does all the work; Euchan2® Technology ensures the product is rapidly absorbed into the layers of organic growth, gently lifting the roots from the surface. After two hours , simply pressure wash to waste, leaving your garden stonework completely restored and safe to walk and play on.
Patio Black Spot Remover® has completely changed the perception of DIY patio cleaning performance by restoring the original colour, appearance, and therefore the value to your patios, paths and terraces – no matter how old, at a fraction of the cost of or renewing or replacing.
For more information: Click here
---
Breathtaking Italian stoneware
WHO DOESN'T LOVE TIME spent in a beautifully designed garden? Mattstone's stunning marble composite statues, fountains, planters and ornaments guarantee a sophisticated Italian touch to your outdoor space.
Italian garden ornaments
Mattstone has been importing fine Italian garden marble composite ornaments for over 15 years. They pride themselves with the quality of their products and service. Cranes aid with deliveries in addition to pallet services, all fully insured.
Water fountain specialists
The dedicated team offers hands-on experience in the installation of superb decorative fountains. Get expert advice on choosing the right fountain for your home or public garden.
Stone balustrade
Garden and patio cement balustrade is manufactured in Mattstone's Bedfordshire factory. Benefit from delivery throughout the UK.
For more information: Click here
---
A pizza oven that can't be topped
AUTHENTIC ITALIAN PIZZA has never been easier to make than with the Milano 750 2021. Fans of the classic dish will be left in a spin as Pizza Oven Supplies Limited have launched their latest model six months ahead of schedule.
Based in Stoke-on- Trent, the capital of the pottery industry, all of their oven range is hand made from recycled pottery materials.
These high alumna components, called kiln furniture, support the ware while it is fired. It's then turned into firebrick grog, the ideal ingredient for the manufacture of pizza ovens.
While the proximity of their supplies helps keep costs down, the design factor pays just an important part. Following age old principals developed by medieval Italian mathematician, Fibonacci, director Nick Riley constantly tweaks his successful designs.
Buy now and get free delivery worth £140.
For more information: Click here
---
A Rew way of fashion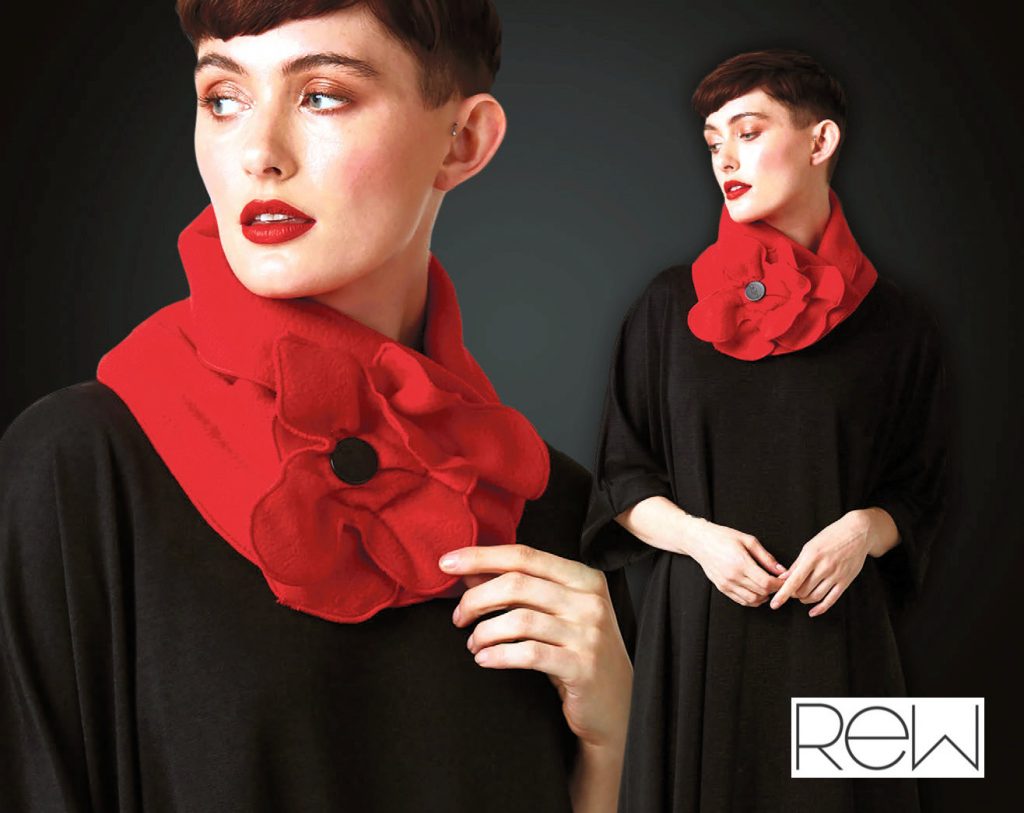 REW CLOTHING BRINGS into existence quirky and directional items of clothing and accessories that are really easy to wear. The no-fuss, no-tying scarf is Rew's signature piece.
Also featured is the Poppy scarf whereby Rew will be donating £2 from the sale of every poppy scarf to the Royal British Legion. Disregarding obvious trends, the focus of Rew is to produce garments that may be worn and treasured over time. Quality is guaranteed and everything is made in Great Britain.
For more information: Click here
---
Modern, minimalist furniture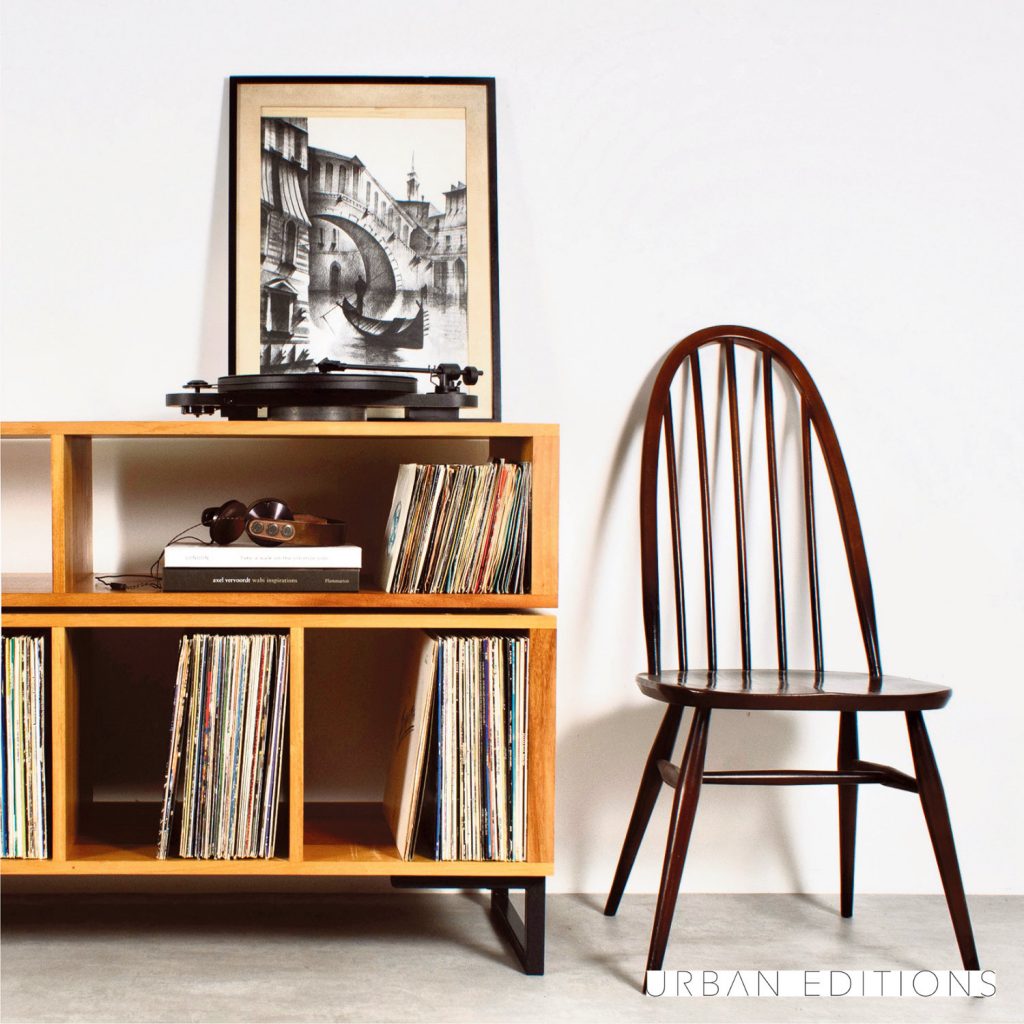 URBAN EDITIONS PRESENTS a unique collection of high-quality, customisable furniture with a minimalist, contemporary aesthetic, all designed and made to order in the UK using sustainable hardwoods including solid oak and walnut.
The furniture pieces can be tailored to individual specifications – choose the dimensions, legs, wood and finishes to create a custom design that best suits your space and style.
The Urban Editions collection has a clearly defi ned purpose, bringing together practical storage and function with contemporary lines and elegant design to create an adaptable, timeless range that is both useful and beautiful.
For more information: Click here
---
A novel way to buy discounted books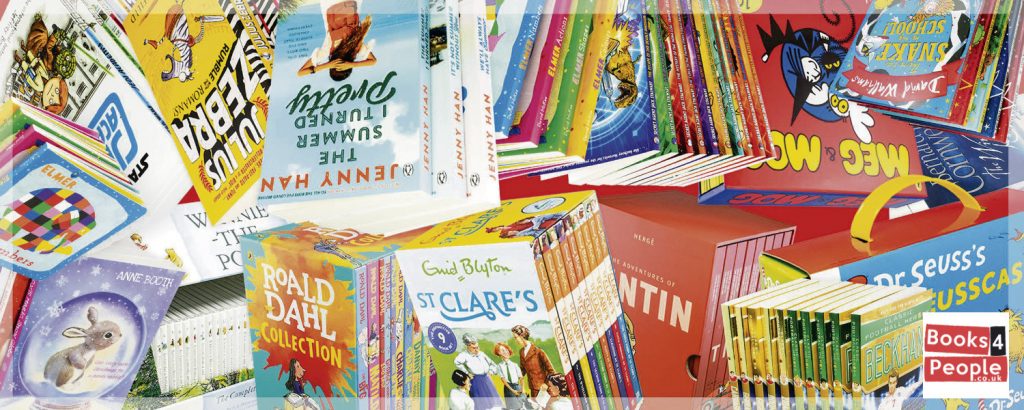 FIND THE PERFECT reading material for you at Books 4 People. This discounted bookstore off ers popular kids books at low prices for baby, toddlers, infants, junior, young teens, young adults, plus classics and educational books. Adult fiction includes classic
novels, comics, crime, thriller, mystery, novels, horror, romance, sci-fi and war. Non fiction comprises of academic, photography, audio, business, cook books, craft, health, home and garden, mind, body, spirit books.
For more information: Click here
---
The UK's trusted installer of home efficiency measures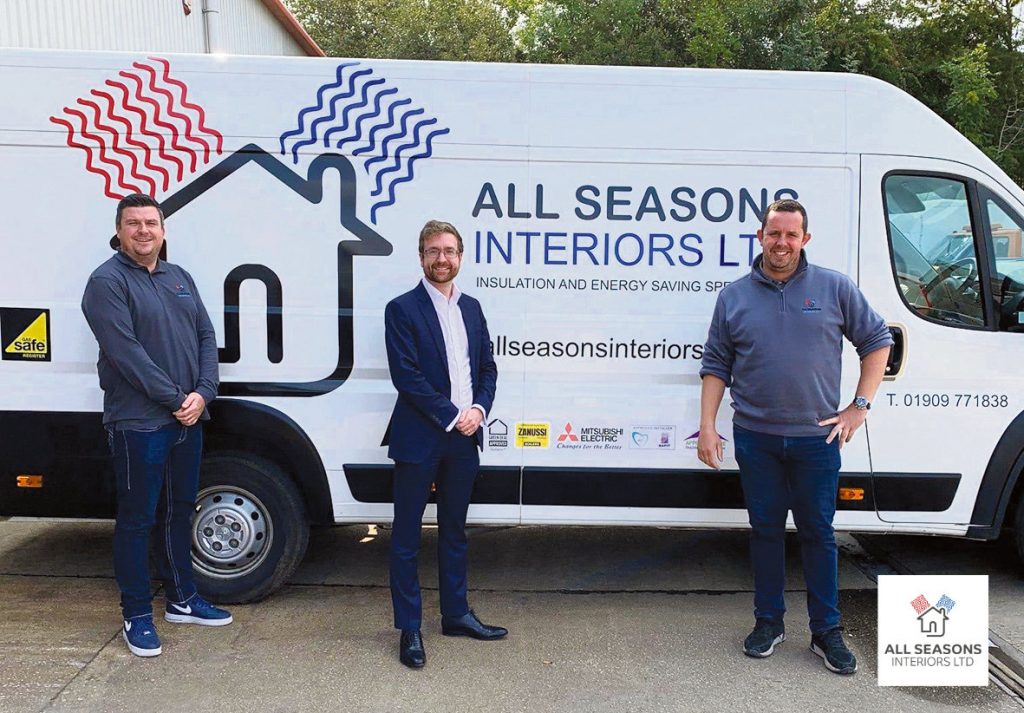 SPECIALISING IN HEATING SOLUTIONS within the home and cost saving Air Source Heat Pumps is what All Seasons Interiors does best. That's why they are MCS, HIES accredited and partner installers of award-winning Mitsubishi products, helping to deliver eff ective, low carbon heating and hot water solutions to homeowners.
Government ECO Grants towards the cost of installations are available and the application process is as simple as completing a form on the website.
Discover more about one of the UK's most trusted installers of home efficiency improvements.
For more information: Click here
---
Furniture that's Off The Grain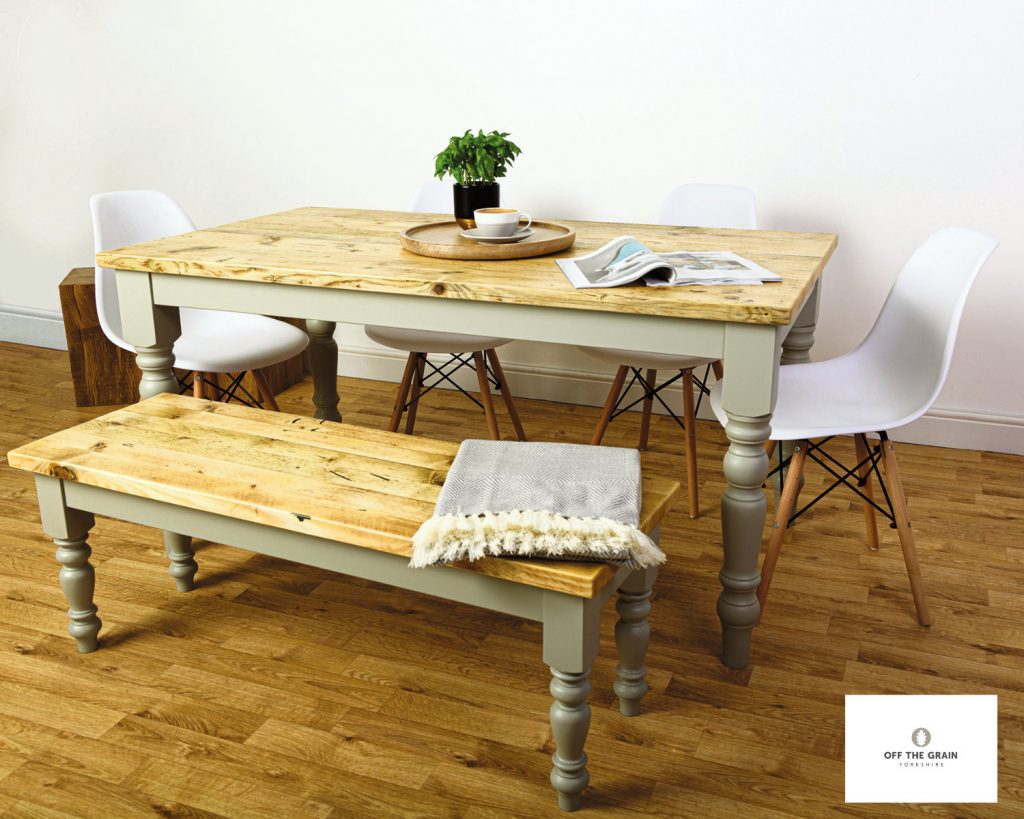 UPDATE YOUR LIVING SPACE this autumn with an artisan, handmade piece of furniture or décor from Yorkshire-based Off The Grain.
The wide range of furniture is based on storage solutions for your home. Off The Grain strongly believes that furniture should be personal and made to order rather than being picked from a shelf.
The handcrafted ranges include monks benches, dining tables, shoe benches, coat racks, mantle beams, and computer desks, as well a range of storage solution-based furniture.
For more information: Click here
---
Checklist published with The Sunday Times on 25th October 2020