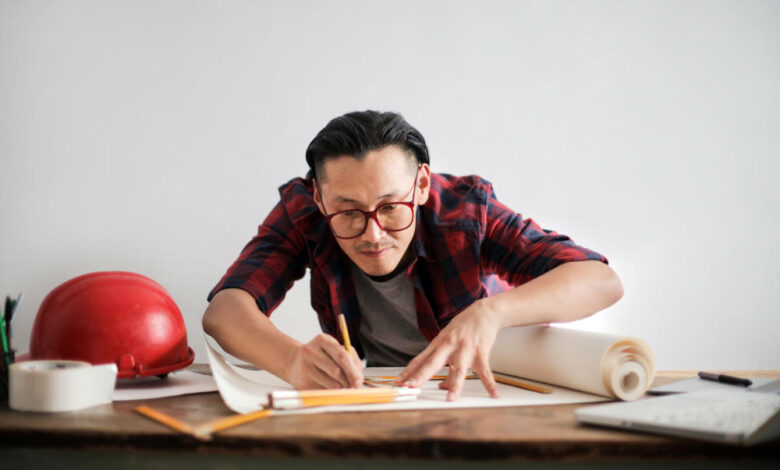 It's important to remember apprenticeships can be done at any age and sometimes alongside a nearly full-time job.
You'll spend 80 per cent of your time on-the-job training and 20 per cent with a college or training provider.
1. National Apprenticeship Service
The National Apprenticeship Service is a good place to start for those living in England.
It's the official arm for apprenticeships in the Department of Education and is packed with free advice for both apprentices and employers.
It also lists hundreds of apprenticeships currently available, and once you've decided which is the right one for you, you can apply online.
See gov.uk/apply-apprenticeship
2. Leadership Through Sport and Disability
Leadership Through Sport and Disability (LTSB) is an award-winning social mobility charity which places bright, ambitious young people that face disadvantage into apprenticeships with blue-chip companies within the digital, tech and finance sectors.
It works with those at risk of under-employment to find careers equal to their ambition and ability.
The charity runs a network of apprenticeship programs in cities across the UK, where they offer 'bootcamp' training to help boost employability by developing professional skills and providing young people with practical advice – such as how to format a CV and secure work experience.

LTSB also partners with Premier League Football clubs – who invite the apprentices in to develop their leadership skills via sport.
Both employers and apprentices can attest to the schemes with 93 per cent of employers intending to participate in the program again.
Find out more at ltsb.charity
3. Amazing Apprenticeships
Amazing Apprenticeships is an independent organisation founded to tackle misconceptions about apprenticeships and promote their benefits.
It's packed full of really helpful information, tips, free online workshops and links for prospective apprentices, parents and educators.
See amazingapprenticeships.com
4. Careermap
Careermap is the UK's leading website for apprenticeship opportunities and career guidance. You can set up apprenticeship alerts based on industry and/or location, create your own profile and apply for apprenticeships all in one place.
For learners who are unsure of their next steps, Careermap produces Careermag For School Leavers and Careermag for Parents to break down all the different career and qualifications out there so learners and their parents can help make a well-informed decision on the next steps.
See careermap.co.uk
5. Apprenticeship Academy
Lots of information from one of the industry leaders in the field.
Homeserve offers apprenticeships in gas and electrical engineering from a state-of-the-art facility in Nottingham.
It's a not-for-profit organisation that also supports employers through the process.
The website has real-life testimonials from those who've trained with them and plenty of ways to help with funding.
6. Institute For Apprenticeships
The Institute for Apprenticeships website features stories from those who have been through the process.
There are those who have studied and trained in leather craft at top fashion brand Mulberry, marine pilot apprentices and a research scientist at healthcare giant GSK.
See instituteforapprenticeships.org
7. All About Apprenticeships
All About Apprenticeships is a dedicated podcast which features regular interviews with industry leaders, further education experts and celebrities like Steph McGovern, who started out as an apprentice.
There's also a growing online community for apprenticeships, with lots of great conversations happening between current apprentices, and those who have been there and done it.
Try Twitter, Instagram or LinkedIn to make connections and join the chat.
8. School advisors
Check out your local Further Education college or specialist training provider.
For example, Milton Keynes College has a specialist recruitment team to support people through the application and interview process as well as offering advice at open events, school visits and so on to give you guidance on the best routes for you.
9. UCAS
The UCAS Apprenticeship Hub can guide you through why and how to get started on a degree apprenticeship.
You will end up with a degree or the educational equivalent, but have a lot of practical experience in your chosen field too.
10. Apprenticeship Guide
Another website worth a look is the Apprenticeship Guide.
It covers any questions you may have and gives lots of tips, tricks and advice for getting on to a scheme that is the perfect fit for you.
Success stories include those who have trained to work in finance, public health, manufacturing, arts and logisitics, to name a few.
To see your company in any upcoming features we are arranging please email editorial@hurstmediacompany.co.uk