Eat
Food
Opinion Eat
The 10 steps to making an on-trend sushi burrito at home
Editorial Feature

Sushi burritos are a Japanese-American fusion food, similar to a large maki roll, which have become increasingly popular with a global audience in recent years. Featuring sushi ingredients such as fish or vegetables, rolled in a seaweed wrap, they are served up like a burrito.
It's so easy to make and experts in this foodie trend, Sushi Daily, have shared a delicious super salmon burrito recipe with Checklist readers. Have a look at the recipe below and try it for yourself.
Ingredients
1 full sized nori sheet (or 2 small)
130g sushi rice
30g cream cheese
40g sushi grade salmon fillet
40g ripe avocado
40g picked red cabbage
20g shelled edamame beans
5g fried onions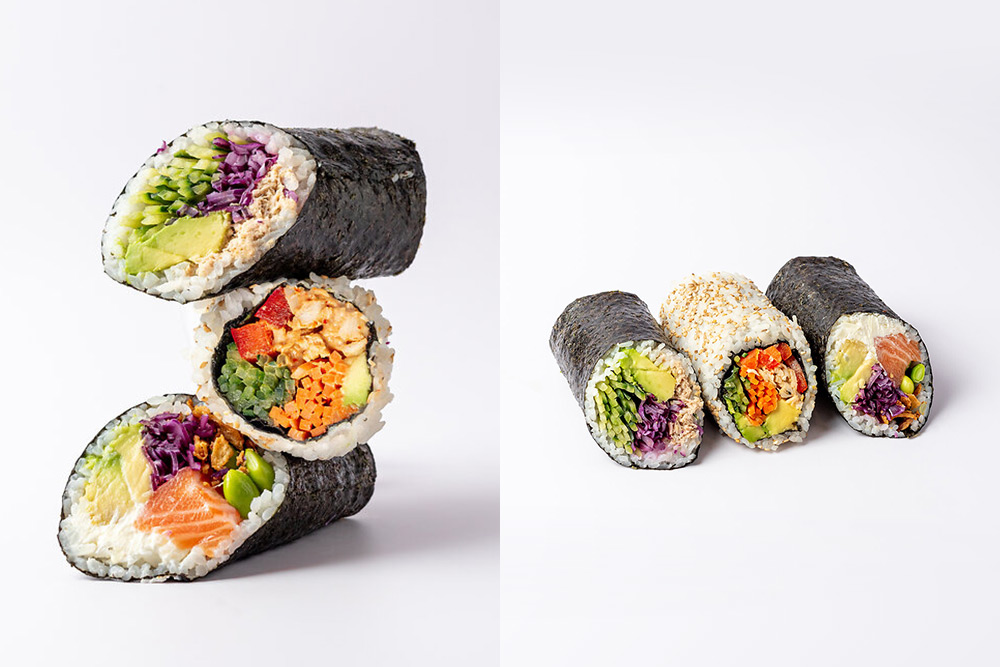 Method
Place one nori sheet on a sushi rolling mat on top of a chopping board.
If you can only get small sized nori, you can stick two together. Place the sheets on the mat and overlap the long side by about a centimetre, then use a few sticky rice grains to press the seam together.
Use the crushed sushi rice to 'glue' the nori sheets together, with a 1cm overlap.
Spread the sushi rice on the nori, leaving 5cm at the top uncovered.
Use the back of a spoon to spread the cream cheese across the middle of the rice.
Add the salmon and avocado, lying it along the cream cheese layer.
Add the pickled red cabbage and edamame beans (or any veg of your choice!), creating a layer on top of the salmon and avocado.
Finally, sprinkle the fried onions on top of the rest of the ingredients for a more in depth taste.
This is the moment you've been building up to! Use the rolling mat to roll the wrap away from you, ensuring the bottom edge of the nori sheet meets the nori lying flat on the mat.
Press tightly so the nori sheets stick together, then trim both ends for a neat wrap and slice in two, diagonally. Then plate up and enjoy with your favourite sauces!
To see your company in any upcoming features we are arranging please email editorial@hurstmediacompany.co.uk