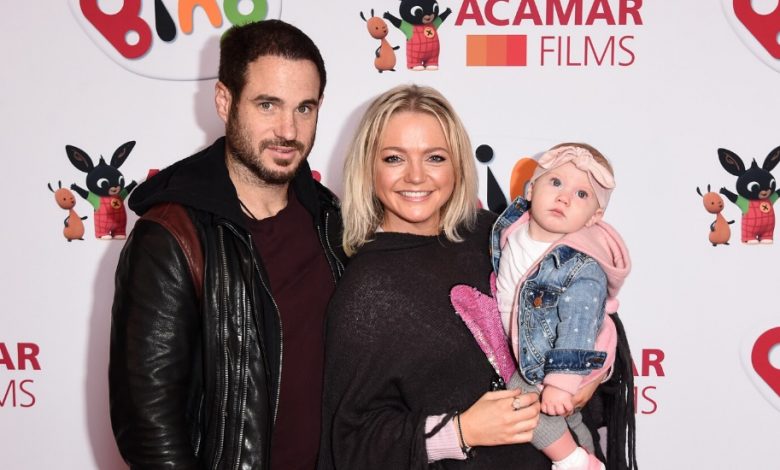 Christmas came early for hundreds of mini movie-goers at the premiere of 'Bing's Christmas'.
The award-winning pre-school TV show's cinema screening, which includes brand new never-before-seen stories, was an instant hit with Bingsters and grown-ups alike.
Among the celebrities in attendance was Antony Costa, from boyband Blue, who came along with his family.
TV presenter Alex Jones, DJ Annie Mac, S Club 7's Hannah Spearritt, and JLS singer J B Gill also attended.
In addition, Inbetweeners actor Simon Bird, BBC newsreader Sonali Shah and actress Sophie Colquhoun from comedy Plebs were invited to the glitzy screening at BFI IMAX in London.
"Bing brings a lot of joy to our house of a morning! What Bing does and his journey through life – kids can really relate to that," said Antony Costa, from boyband Blue.
With him, he brought his fiancée Rosanna Jasmin and two children Savannah, five and Paloma, two.
From left: Antony Costa and family, Hannah Spearritt with her daughter and ex JLS singer JB Gill and family.
Hannah Spearritt was glowing as she posed with her 11-month daughter Téa who was born late last year.
The cast of Bing, produced by Acamar Films, were among the guests and included Rafferty Railton as Bing, Eve Bentley as Sula and Xavi Nixon as Nicky.
The premiere was presented by CBeebies presenter Cat Sandion who warmed up the audience with a sing along of the popluar Rainybow song.
Acamar Films CEO and Producer of the much-loved Bing shows Mikael Shields was also part of the celebrations. "It's a priviledge to produce films for our audience and to be with them in London's BFI seeing our Bing premiere – is just a joy".
Bing's Christmas will be screened in 105 Vue and Showcase cinemas around the UK from Friday 29th November.