All the world has become a virtual stage for bright lights of the UK creative industries, who are making sure the nation remains a cultural colossus across the globe. With astonishing innovation and remarkable resilience, the best of British culture remains accessible, even while the theatres, opera houses, cinemas, art galleries, museums and auction houses have gone dark across the board. Culture at home has become the new going out and Britons have immersed themselves in creative pursuits and pastimes of all kinds and in unexpected places, including the countryside. We turn the spotlight on ten ways to take a culture trip even when you can't get out much.
Curtain up
Lockdowns may pull the plug on live performance but for UK theatres the show goes online. The Royal Shakespeare Company has taken a cue from the Bard himself, in its Sonnets in Solitude series. When theatres were shut during outbreaks of plague, Shakespeare wrote poetry instead and RSC actors have performed a series of his sonnets, which are freely available on the RSC YouTube channel, alongside a host of videos including clips from the shows, interviews and insights into the company's work. RSC shows are also available on streaming services Marquee TV and Britbox, which offer free trials. Marquee TV has 24, including the company's most recent The Taming of the Shrew, As You Like It and Measure for Measure, while Britbox has 26, including King Lear with Antony Sher and Macbeth with Christopher Eccleston. For more information visit rsc.org.uk
Unforgettable British theatre is also on offer from the National Theatre at Home service, offering an exclusive collection of plays and behind-the-scenes content. Viewers can subscribe or pay per play, with a long list of titles including Coriolanus with Tom Hiddleston, Phedre with Helen Mirren, as well as new writing. New titles are added every month.
Visit ntathome.com
Immerse yourself in the best of British
Anyone missing the whole live vibe can look forward to an ingenious immersive theatre experience that will give audiences a chance to 'attend' a virtual theatre, from entering the venue and being ushered to their seat, to meeting people in the interval and staying for a post-show discussion.
Sound Stage, a collaboration between Pitlochry Festival Theatre, The Royal Lyceum Theatre Edinburgh and Naked Productions, will showcase new plays from the best in British theatre. The audio-digital venture is designed by theatre-makers and leading technologists and will premiere eight plays, written by John Byrne, Mark Ravenhill, Roy Williams, Frances Poet, Lynda Radley and others. The theatres also hope to produce the plays on non-virtual stage in future. Sound Stage launches in March and tickets can be booked online in exactly the same way as for a traditional visit, with audiences able to choose a performance and time to attend.
Visit pitlochryfestivaltheatre.com
All your home's a stage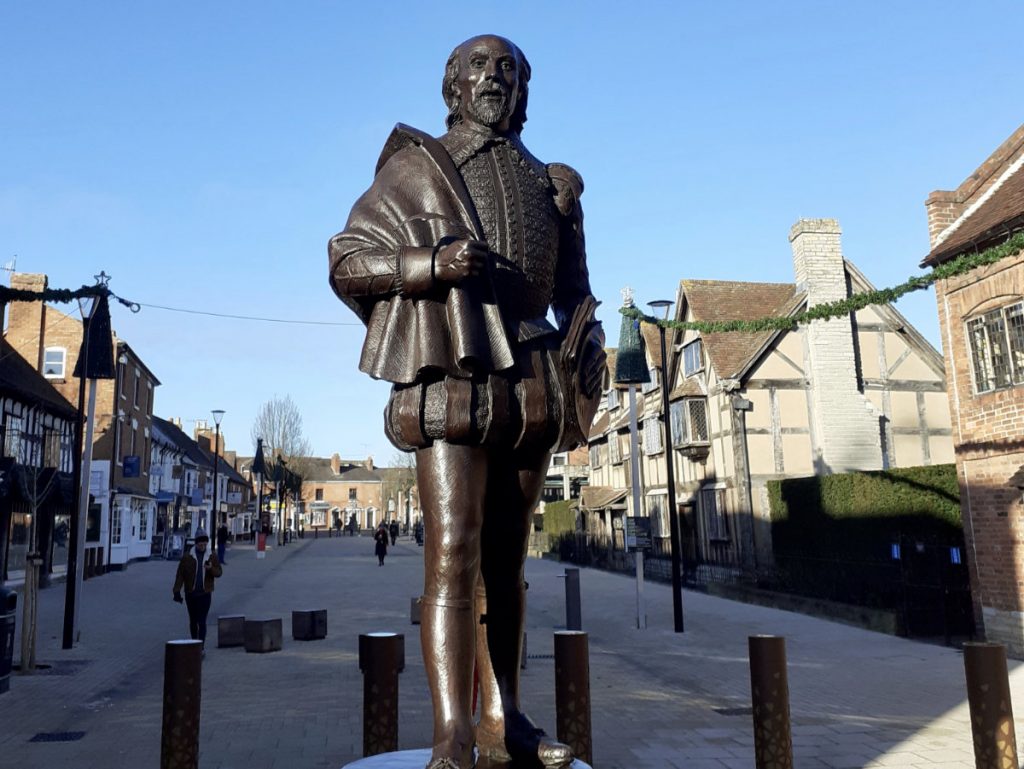 Drama can become a hobby or pastime with help from theatres across the UK, which have a host of suggestions on how fans can become bards in their backyards. Shakespeare's Globe, for instance, is always open online, with digital events and resources to provide Shakespeare for all, whether they're three or 93. Among countless offerings are courses and workshops from puppetry to acting; backstage videos; storytelling sessions and all manner of interactive content and creating and learning activities. Visit shakespearesglobe.com for more. York Theatre Royal also has Collective Acts, a programme of activities and digital events to inspire and keep the creativity going. Its Lockdown Legends Challenges is a series of theatrical challenges for everyone to take part in at home and the theatre can post videos and photos of the results on its social media pages. Activities include creating a one-minute play, comedy, show, story or monologue; designing, making and wearing a costume; writing and performing a piece of poetry, rap, spoken word or a dance routine; recreating a scene from Shakespeare using household objects and creating a shoebox model set design.
Visit yorktheatreroyal.co.uk
The larger lady's still singing
Opera houses may be shut but it's far from over – there are plenty of opportunities to enjoy opera and ballet, from archived performances to pay per view, on platforms such as Now TV; YouTube; Netflix and others, as well as companies' own streaming services, such as The Royal Opera House's ROH Stream. OperaVision is also a collective of 29 opera partners from 17 countries and featuring many UK contributors, from The Royal Opera House to Glyndebourne to Opera North. As well as streaming live operas it has an expansive library of on-demand performances and other digital resources that are free to browse and explore, including documentaries, features, films, extracts and insights for opera stalwarts and newbies alike. There is a whole section for beginners who would like to get into opera but don't know where to start, with features on everything from opera history to a glossary of voices, styles and genres. Visit operavision.eu/en
Come and meet, those dancing feet
If the West End and Broadway are calling but you can't get there, never fear, there is a brand new streaming platform for musicals fans to go to the shows. Stage2View has been created to offer cinema quality films of award-winning theatre shows as well as performances from top bands and music acts. The films are shot during live performances at some of the world's most famous theatres, in front of sell-out audiences, on multiple high-definition cameras with cinema quality sound and visuals. So far shows available include 42nd Street; Kinky Boots; From Here to Eternity: The Musical; The Wind in the Willows: The Musical; An American in Paris; Red: A Broadway Play; Hetty Feather; Ruthless! The Musical and The Toxic Avenger. Viewers can rent and stream the films for 48 hours and watch unlimited times during that slot. Visit stage2view.com for more information.
A world of books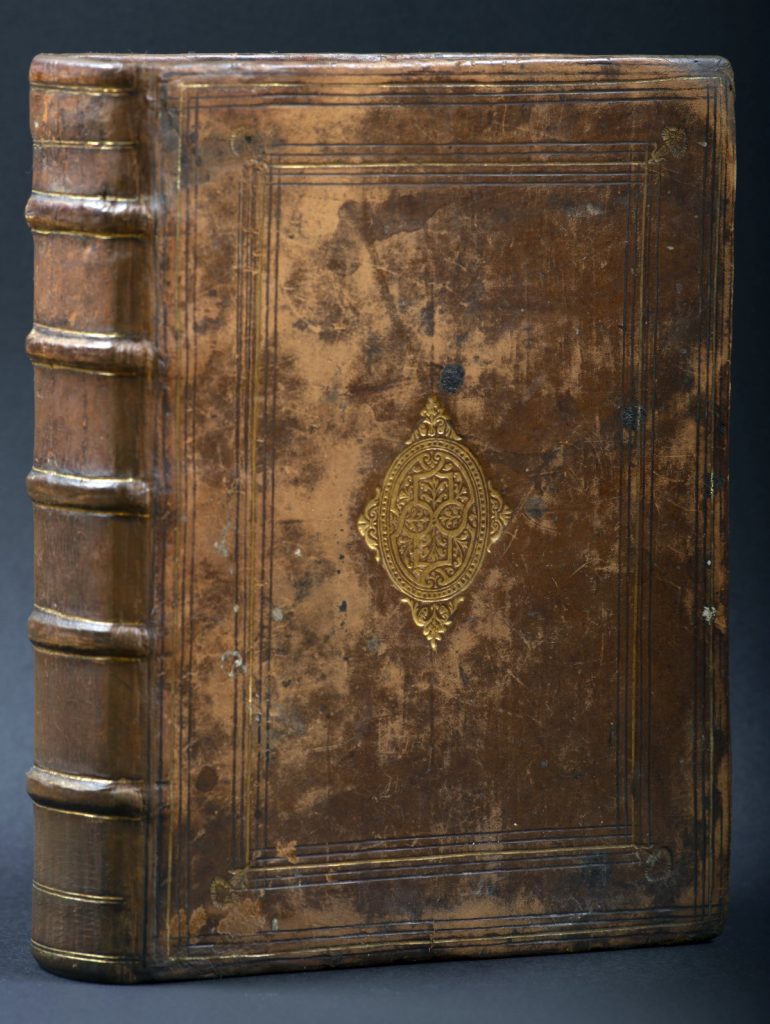 Nothing is more British or bookish than the nation's renowned archive of printed and digital publications, The British Library, with its vast and infinitely varied collection of over 170million items featuring artefacts from every age of written civilisation. No leaf is left unturned in its astounding wealth of resources on every subject and cultural form imaginable, across history, genre and country. Its literary prowess alone is breathtaking, with collections ranging from Medieval to Restoration; Victorian to 20th century; early Indian to children's books including, among countless highlights, the sketches and original artwork of Judith Kerr's classic The Tiger Who Came to Tea. From Magna Carta and Shakespeare to Florence Nightingale and Gandhi some of the world's most exciting, beautiful and significant books, maps and manuscripts can be explored, from sacred texts to Leonardo da Vinci's notebook. One of its rare treasures acquired recently is a seventeenth-century manuscript of John Donne's poetry, one of the largest and earliest surviving groups of his work – and it's available to everyone through the library's website. This British culture colossus isn't just about books, either: its exhaustive collections range across everything from the history of magic to anarchy in British comics; from stamps to sound recordings; photographs, patents, prints, drawings and so much more.
There is also a programme of exhibitions, tours and talks, virtual and otherwise, on subjects as diverse as blues pioneer Bessie Smith and life, the universe and nearly everything in between, with Professor Brian Cox. Visit bl.uk for more information.
Hey, big streamer
While cinema closures saw much of the film industry run for the Hollywood hills in 2020 film buffs and television fans found alternative ways to enjoy the big and small screen, thanks to a burgeoning streaming industry. It was a record year for streaming, with the number of subscribers soaring by more than eight million and the UK's most popular services, Netflix, Amazon and Disney+, hitting more than 32million subscribers by the end of the year. There were also launches of streaming services and devices galore, alongside new free TV channels, while pay-tv providers expanded their libraries. The British Film Institute is another extensive resource for a film and tv fix, whether to pass the lockdown time or for serious hobbyists and professionals.
The BFI looks after one of the largest and most important collections of film and tv in the world and its archive is open to all. It has scores of titles from silver and small screen, landmark classic and cult offerings from across the decades and the globe, available for rent, subscription or free.
There are also reviews, discussions, features and other resources for learning, teaching and getting into the industry. This year's BFI Future Film Festival, in February, is free online and offers aspiring young filmmakers masterclasses and talks from the best in the business. Visit bfi.org.uk
Art at home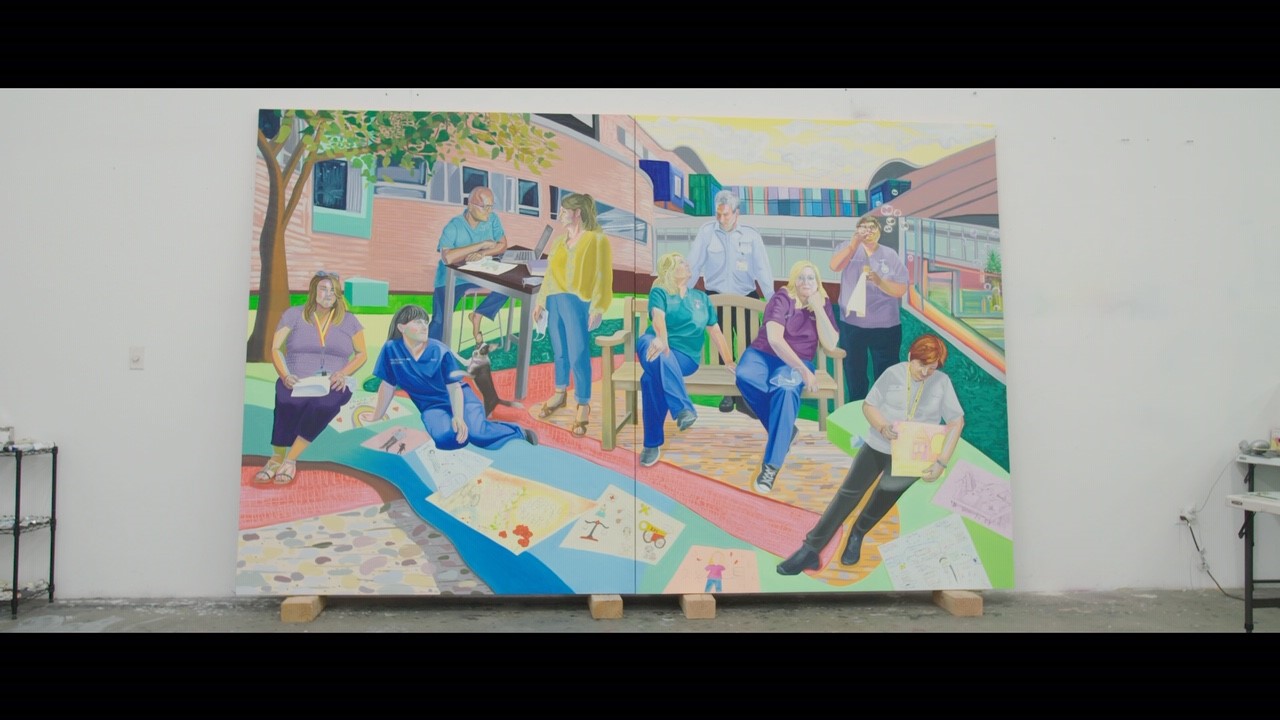 Britain's art culture is awash with riches from thousands of galleries and museums across the country. Although their doors are closed many have innovated with online resources aplenty. Birmingham Museum and Art Gallery, for example, will not reopen until 2022 but there is a virtual feast for art-lovers' eyes. Its collection includes around 800,000 objects and features the most important collection of Pre-Raphaelite art in the world. Innumerable highlights include art and objects spanning seven centuries of European and world history and culture, featuring everything from fine to digital art; photography to Italian Baroque, ceramics and jewellery to objects from science and industry. There are four virtual tours so you can explore all the art and history galleries. Visit birminghammuseums.org.uk
The Tate also has abundant resources for at-home inspiration, including exploring exhibitions; behind-the-scenes at the galleries; visiting artists in their studios; film and music; games and videos. There are activities for all ages at all levels, from learning the techniques and styles of masters from Turner to Lowry, Hirst to Van Gogh, to making your own, from pop art like Warhol to Matisse-inspired collages, even robots, soap carving and performance art. A range of artist interviews is on Tate's YouTube channel, including a film with Aliza Nisenbaum about the NHS workers who were the subjects for her exhibition at Tate Liverpool. Visit tate.org.uk
Art, antiques and collectables
Buying and collecting habits have changed in recent years, with the art, antiques and collectables markets becoming more democratic thanks to online accessibility and tastes shifting to objects that have meaning and enjoyment that go beyond the price tag.
Collectors are buying a wider range of objects from ever-widening sources; they are delving into emerging art and supporting local artists; buying from places that mean something to them and buying objects simply because they love them. The shift was pronounced during 2020, when lockdowns saw people with time and money on their hands and auction houses going online. Some popular formats look set to stick, including live online auctions, virtual viewings and timed online auctions.
Art wise interest in modern and contemporary art has surged and auction houses reported significant increases in demand for collectables, vintage watches, memorabilia, gold coins and classic cars. Vintage clothes, fashion, furniture and vinyl remain in vogue, while posters and advertising prints are always popular. There are countless sources of advice and information, online auctions and art databases and buying services on offer. Among them is the-saleroom.com a hub for auctions, collectors and dealers as well as guides and news. Online gallery ukartistsonline.com also brings together hand-picked UK artists and buyers, curates online exhibitions and helps art-lovers choose the right pieces for them, from their local artists or those further afield, established or emerging. Saatchi Art also has curators offering a free advisory service, as well as a wealth of guidance at saatchiart.com
Culture and nature in perfect harmony
The countryside is an artistic as well as natural landscape – as the romantic poets knew well. The great and small outdoors has become an important canvas during Covid-19 lockdowns, when getting out into nature has been a creative as well as restorative outlet. The signs of such times are everywhere, from crochet tapestries and coloured garlands adorning trees to increasing numbers of winter walkers taking photographs of the frost-sparkled berries and chandelier spider webs that are nature's own seasonal art. Nature and culture are in perfect harmony at the hundreds of sites across the UK curated by institutions like The National Trust. While the fine art and artefacts inside the historic properties may be closed off their gardens, parks and countryside sites are winter wonderlands of culture too – visit nationaltrust.org.uk for a host of suggestions.
Even when it's impossible to leave home you can immerse yourself in the art of the countryside. Your home will be alive to the sounds of nature, thanks to the British Library's sound catalogue. You can listen to all kinds of wildlife from around Britain and further afield, recorded in nature reserves, wild locations and vanishing ancient habitats. There are sounds of birds, mammals, amphibians, reptiles and insects – you can even listen to the weather and water soundscapes. Visit sounds.bl.uk/Environment The Natural History Museum also has a wealth of creative suggestions for at-home activities that combine art, nature and science, at nhm.ac.uk