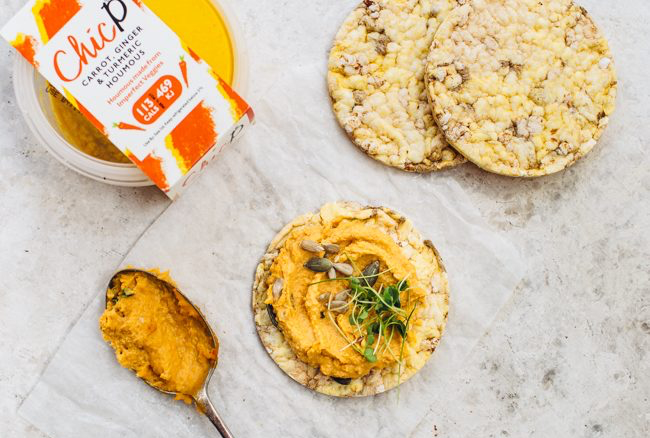 If you are a regular snacker but find that most of your old favourites are now off limits, we have you covered.
Not only are many of these snacks super healthy but they are still packed with flavour and taste delicious!
Perfect whether you are following a vegan diet or just fancy trying out healthier alternatives when you feel a bit peckish in the office.
Boundless
Inspired by ancient Aztec and Aborigine traditions of soaking then baking nuts and seeds, Boundless have found a way to activate the goodness waiting within. Using bold ingredients , Boundless' FAB method (Flood, Activate, Bake) makes this a stand out treat.
Enjoy flavours like Cayenne and Rosemary, Tamari and Aleppo, Turmeric and Smoked Paprika, and Orange, and Ginger and Maple from £1.
Stockists: Sainsbury's, John Lewis Food Hall, Holland & Barrett, Morrison's, Barrecore, Sourced Market, Revital, As Nature Intended, Amazon, Borough Box and the Boundless website.
ChicP
ChicP is now the leading sustainable hummus brand that offers a variety of vegan hummus made from wonky veggies that would otherwise be discarded. 40% of veg is wasted and we are combating this by creating delicious dips, perfect for sharing, dipping, dolloping and much more!
Get yours at ocado.com for £1.99.
Whole Earth Dark Roasted Peanut Butter
With a rich and intense slow roasted flavour, this new spread marries well with fruits like apples and dates. Made with healthy hi-oleic peanuts, it contains 30% more good fats than standard peanuts. A great nutritional choice for vegans, it's a natural source of protein, fibre, vitamins and minerals.
Available at: Wholeearthfoods.com, Waitrose and TESCO stores nationwide (RRP £3.40/340g)
Pure Bite
Don't just graze past your vegan goals this Veganuary – smash them to bits with these Great Taste award-winning, bitesize clusters that are nutritionally more advanced than the 'healthiest' snacks in the aisles.
Pure Bite's delicious 100% vegan Coconut Clusters are available in local convenience stores, and in Morrisons' in-store and online. Pure Bite is here to make healthy, vegan snacking on the go, easy and tasty.