Best of Eat
Drink
Eat
Brighten up someone's day with these 10 tea-inspired treats
Editorial Feature
What better way to treat your loved ones than with the nations favourite beverage? Tea has long been a part of British culture and is still an essential part of the country's morning routine.
As we head into the colder months, Checklist recommends you pop the kettle on and warm up with these 10 great tea-related presents.
1. Random Acts of Tea Tin by T2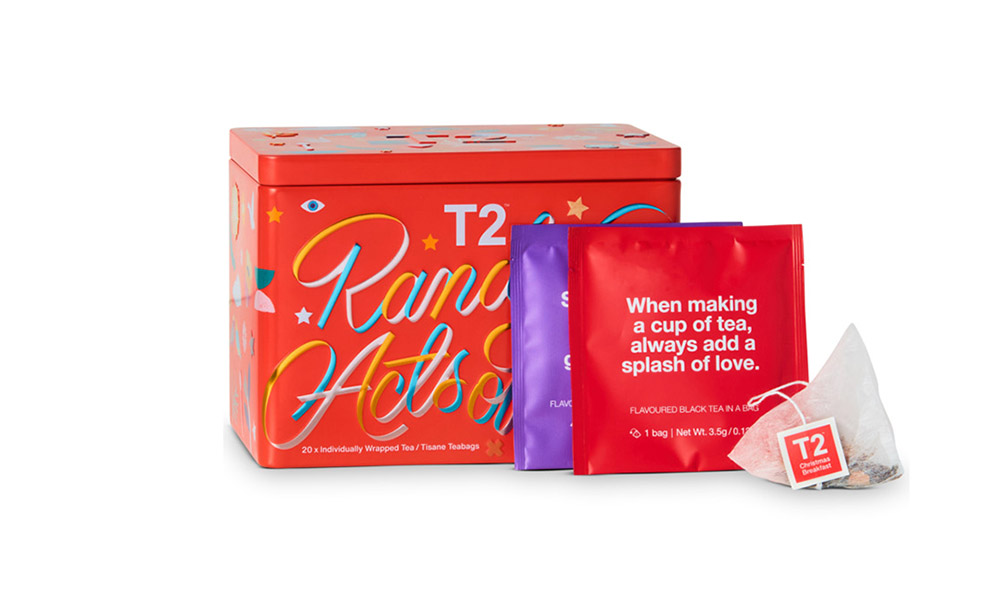 A variety pack of 20 flavour-filled T2 teas? Yes, please. Explore familiar favourites and exotic new characters – we've made sure you can sip the rainbow with everything from black to green, fruits and herbals inside.
T2 offer a range of their splendid blends in teabags and loose in this multipack, including Christmas Breakfast, Strawberries and Cream and Packs a Peach.
Find out more at t2tea.com
2. Tea school by Teapigs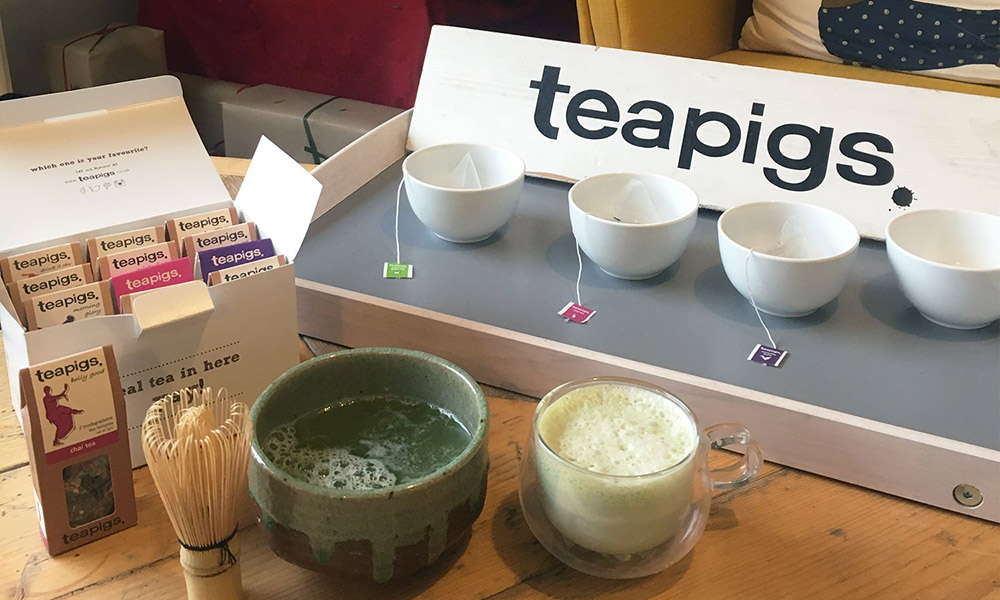 Want to impress your friends with very niche tea knowledge next time you offer to make the cuppas?
Book a space at one of teapigs' famous tea schools. You can join via Zoom to learn all things tea while still wearing your slippers.
Not only will you become a fully-fledged tea expert by the end of the class, but Teapigs will also send you a tasting kit. The tea schools are hosted by Andy and Leonie, Teapigs' resident tea experts.
Make sure you come prepared with all your questions. All profits go to Teapigs' ethical scheme, the Point Foundation, which supports vulnerable young people in Rwanda, where they source the tea for their much-loved everyday brew.
Find out more at teapigs.co.uk
3. Honey Heaven tea selection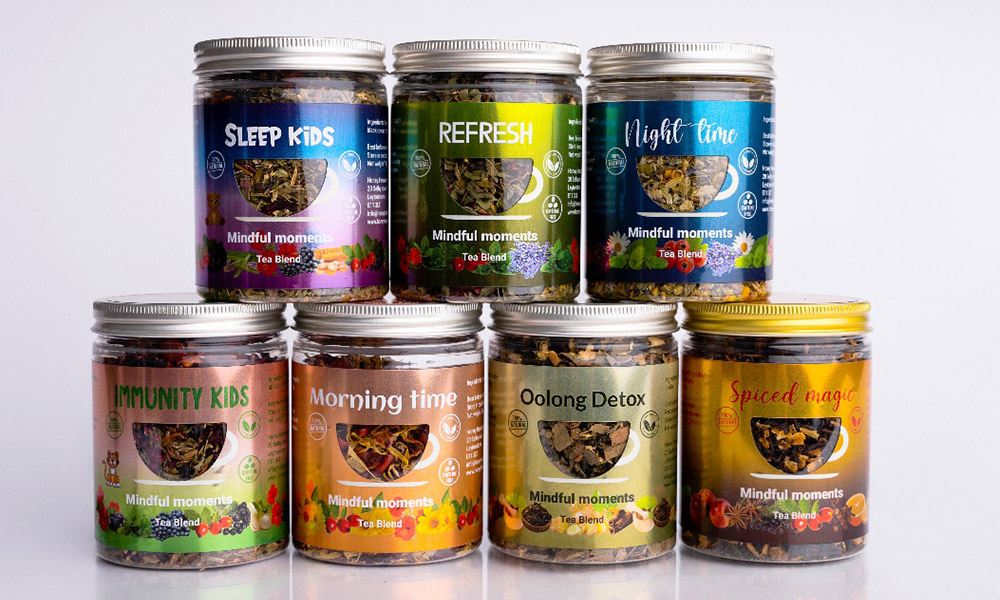 Health consciousness has driven many of us to cut back on caffeine reaching instead for alternative hot brews. But how often has the name and descriptor on the pack failed to live up to the promise and you're confronted by a flavourless cup of hot water? Honey Heaven's new range of herbal teas really won't disappoint in either its flavour or wellness effects.
From the woodlands and beehives of Hungary, Honey Heaven offer a range of herbal teas designed to serve you a cuppa for any occasion.
Find out more at honeyheaven.com
4. SHO's reusable cups and bottle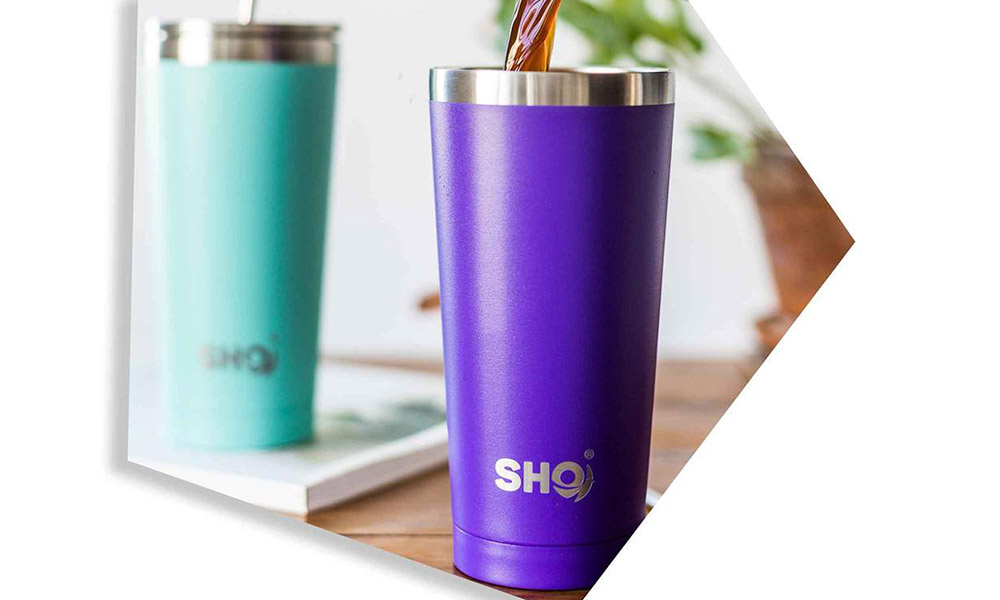 For something a little different, how about a reusable coffee cup, bottle or food flask from the stylish brand, SHO. There's a range of designs, colours and some styles can even be personalised with a name or message to make it extra special as a gift.
The Calix is their reusable coffee cup. It has been designed to eliminate single-use cups by providing a more satisfying drinking experience.
Or if you prefer your caffeine delivered cold, simply fit with the straw lid to transform into it the perfect iced-tea sipper.
Find out more at shoreusable.com
5. Fortnum's World Wooden Restaurant Tea Box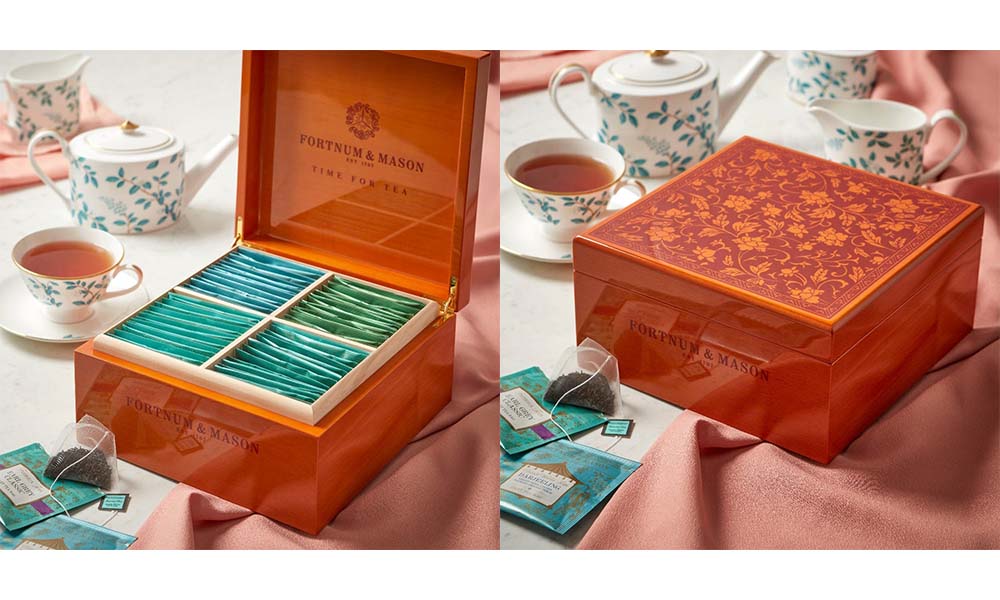 Lift the lid on this wooden restaurant box filled with 60 silky pyramid teabags of Fortnum's Famous and Classic World blends.
Choose from Royal Blend, Earl Grey Classic, Darjeeling FTGOP and Assam TGFOP, each selected to deliver the perfect cup for every time of day. Once the box is empty, simply refill and start all over again.
Whether in need of a mid-afternoon pick-me-up or something a little more celebratory, their collection of extraordinary teas has just the cup for every occasion.
Find out more at fortnumandmason.com
6. Lost Universe creative mugs and accessories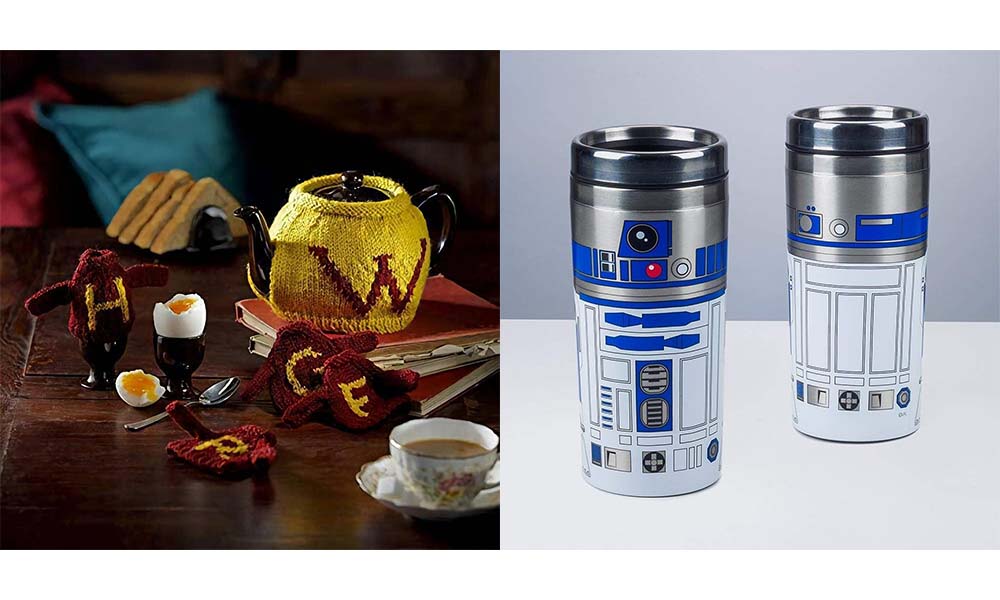 From Weasley tea cosies from the world of Harry Potter to R2D2 travel mugs, the only way to elevate your beverage experience is to make it more fun.
Decorate your mug and express your fandom to the office by representing your favourite franchise in mug-form. Perfect for spicing up your daily – or hourly – hot drink and reminiscing about your favourite fictional world.
Add some excitement to your pour with colour-changing cups, or create a stir in the living room with self-mixing mugs.
Find out more at lostuniverse.com
7. In Nature Teas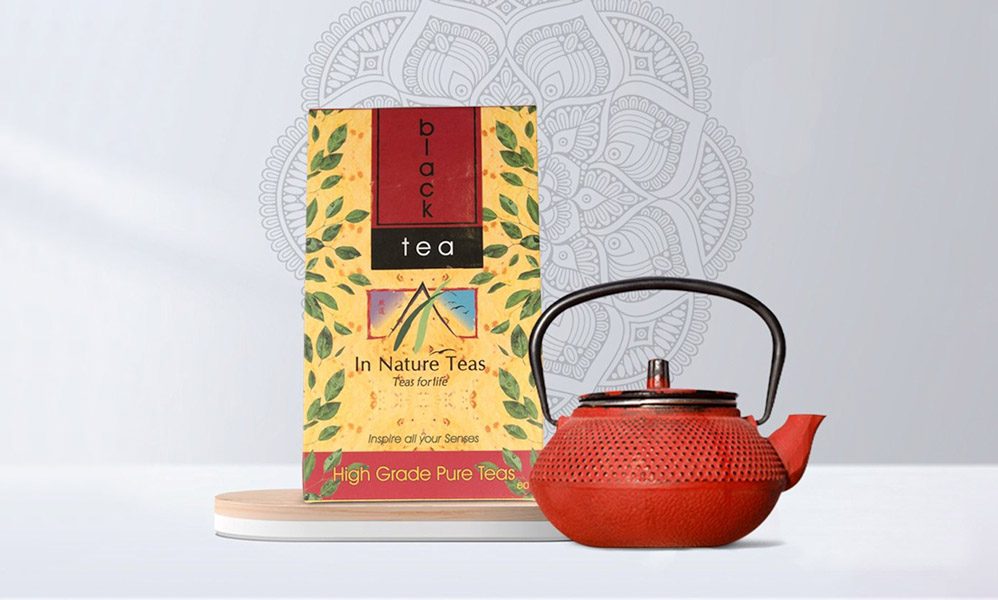 In Nature Teas specialise in unique, loose leaf teas that have a variety of wellness benefits from helping people to sleep better to ease digestive problems.
Their teas are 100% vegan and plastic-free. Browse through a massive range of herbal teas from across the globe, including mountain green tea, honey oolong and tangerine white tea.
Find out more at innaturetea.com
8. Papilio Products CBD Tea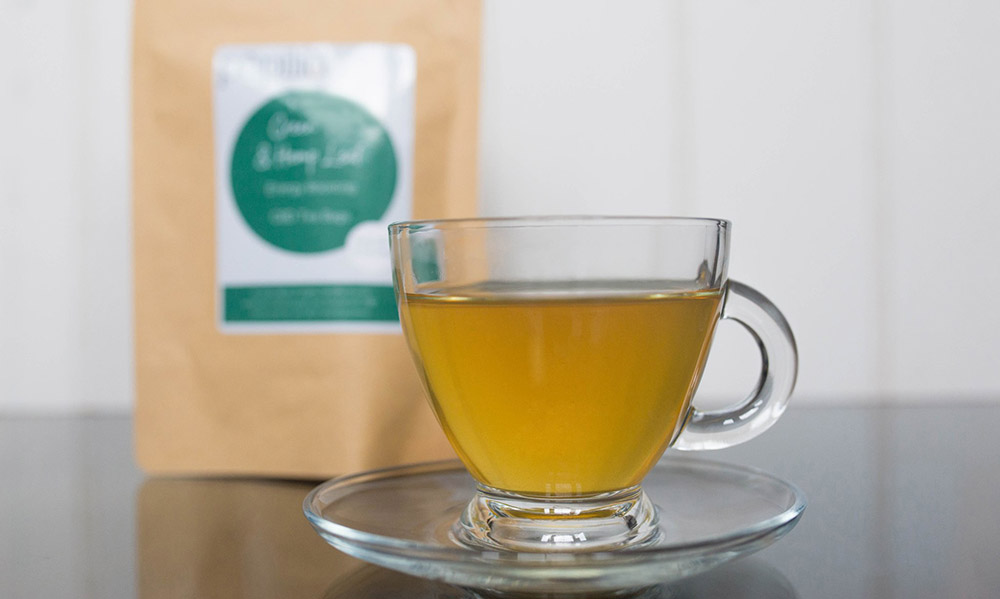 Papilio Products have introduced six deliciously flavoured teas into their range, which all contain 15mg of CBD per teabag.
Tea is one of the most effective ways of taking CBD and Papilio's tea flavours include Lemon, Ginger & Hemp, Elderberry, Rosehip, Hibiscus & Hemp and Turmeric, and Chai & Hemp.
Each different flavour comes with different benefits, to help give that little extra boost whatever your needs may be.
To enjoy your Papilio tea use just one teabag per person, pour freshly boiled water over it and let it infuse for at least five minutes.
Find out more at papilioproducts.shop
9. Loose Leaf Glass Teapot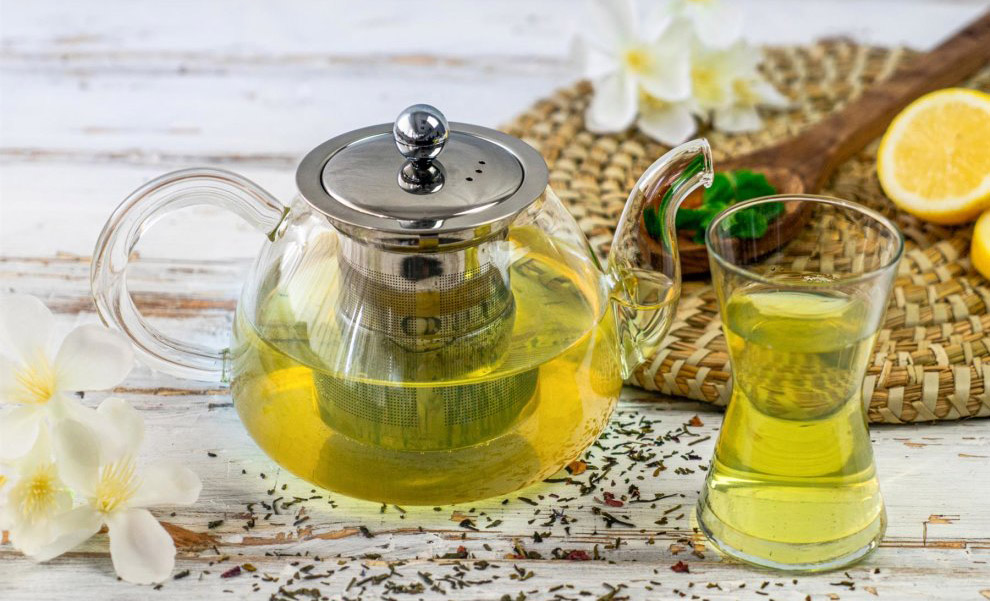 In case you're reading this list and aren't able to enjoy some of the wonderful loose leaf teas mentioned, this is the item for you.
Bring a taste of striking, contemporary style to the traditional afternoon tea party with this Clear Glass Infuser Teapot from Argon Tableware.
Just as with home brew coffee, the art of infusing ones own loose leaf tea is a trend that continues to gather steam. This pot has been designed specifically with this purpose in mind, coming equipped with a sleek, stainless steel infusion chamber that allows you to perfectly brew your favourite tea in the comfort of your own home.
Find out more at onbuy.com
10. Dragonfly Tea Bamboo Box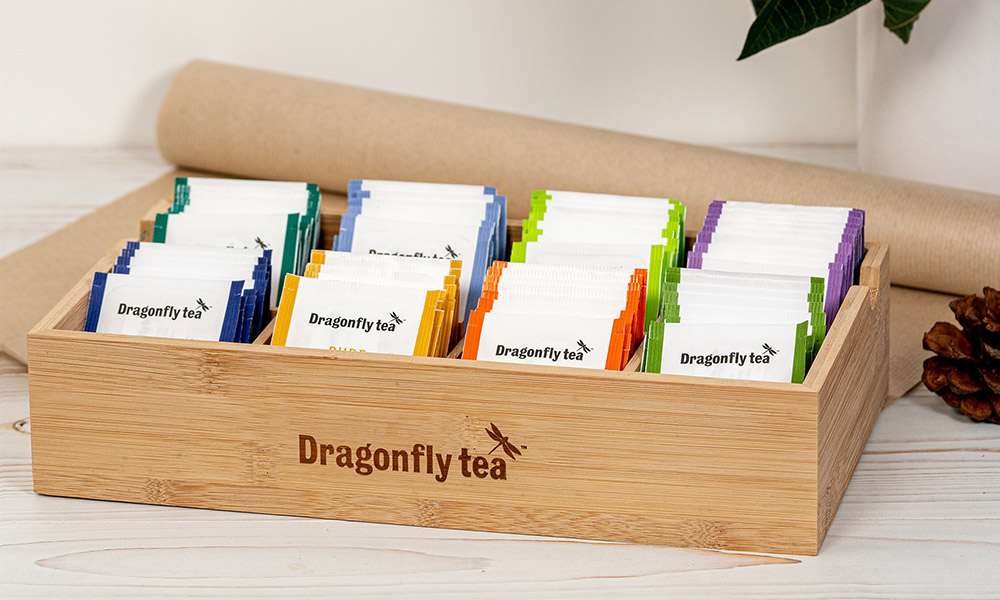 Are your cupboards overflowing with various loose leaves and teabags? Unburden your shelves and organise your hoard of herbal beverages with this beautiful bamboo tea box.
A beautiful way to store and organise your favourite tea varieties, this Bamboo Box is the perfect gift for a tea-loving friend or family member. This organisational tool is sustainable, eco-conscious and looks great in the kitchen.
Display your tea envelopes in this smart bamboo box with movable internal dividers. Perfect as an organiser at home or as a display box for a café, B&B or restaurant. They even sell a tea-scented candle to go with it.
Find out more at dragonflytea.com
To see your company in any upcoming features we are arranging please email laura@hurstmediacompany.co.uk or editorial@hurstmediacompany.co.uk