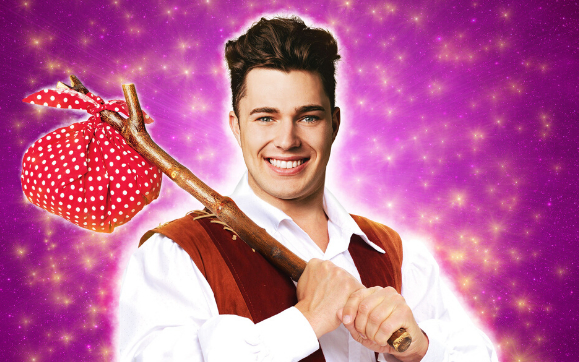 We caught up with the Love Island star to find out what he's been up to
Interview Lauren Naylor
What have you been doing with Drag Race UK?
'Me and AJ, my brother, are the dance captains and in charge of the choreography for the finalists. It's a brilliant series with very British humour and a lot more PG than the USA version!'
How did you find RuPaul?
'Incredibly tall – she is a lot taller than I expected!'
You've recently lost lots of weight with WW, formally Weight Watchers. How have you found that?
'The weight has fallen off without trying. I have been constantly eating rather than 'enjoying myself' like I did In the Love Island villa. I put on around two stone on the show, mainly through snacking. When something tasted good, I'd go for it! So instead of having one cheesecake I'd eat three!'
What are you looking forward to over Christmas?
'I can't wait to perform in panto! I've always been a performer, so I wanted to add singing and acting to my repertoire. In preparation for panto I've been having some singing lessons – I can definitely hold a note now!'
What's else is coming up for you?
'I'm super busy work-wise. After my panto I'll be working on The Greatest Dancer on BBC One, and then tour with AJ live in March 2020. I don't know when I'll stop!'
See Curtis in Dick Whittington at the Wycombe Swan Theatre from 13th December 2019 to 5th Jan 2020 wycombeswan.co.uk
Read Curtis's full interview in the Christmas issue of Celebrity Secrets, out 19th November in OK! magazine bumper packs for one week only!