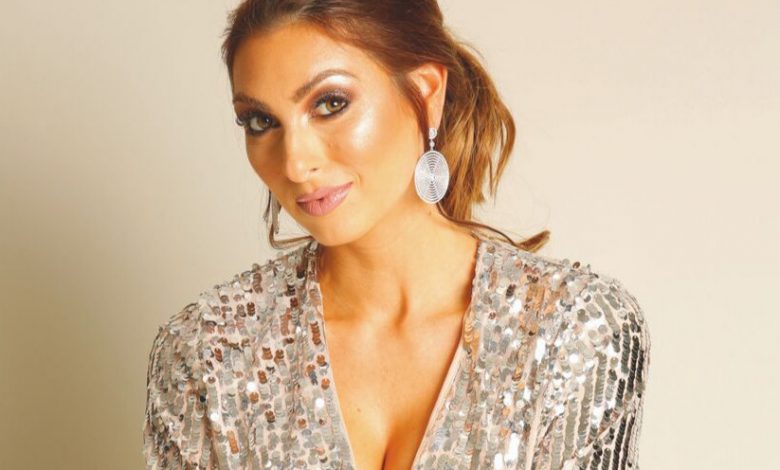 The businesswoman and mum of three on why she's pleased the summer holidays are over
By Lynn Carratt
You've three kids to juggle. Are you pleased they're back to school and nursery after the summer break?
'It's always hectic going back to school after the summer, but I really look forward to it, as it's so expensive when you have to entertain them for six weeks!'
How do you find time for yourself?
'The babies go to nursery, and I have a nanny, which makes my life more flexible. I like being on the go. I'm not really a sit-down and chill person. The hairdresser will come over in the evening when the kids are in bed, or I'll sometimes have a massage. I'm also learning to play the piano, which I do in the evenings.'
When do you work out? We love seeing all your gym posts on Instagram…
'I generally go to the gym when the kids are at school and nursery. I'm a big fan of Pilates and yoga, too.'
Do you have any parenting hacks?
'I've discovered name stamps, where you just stamp your kid's belongings with their name, and it lasts 50 to 60 washes. It's the best mum hack ever! Amazon Prime is brilliant for last-minute back to school essentials like pencil cases and pens, too.'
Do you try and go away during the school holidays?
'In the May half-term we went to Sardinia, but it rained for three days, so that wasn't great. It was hard to keep the kids entertained. We also usually go away for three weeks during the summer holidays.'
Tell us about your podcast…
'It's called Loose Lips and I present it with [Celebs Go Dating star] Anna Williamson. I love it as it contains strong opinions, rants and complete honesty. We have a debate every week, which could be anything from relationships and celebrities to parenting and careers.'
Didn't you also train to be a jockey over the summer?
'Yes, I trained for the Marigold Cup with Victoria Pendleton and Vogue Williams to raise funds for the wellbeing women. I didn't realise how fit you had to be. During the fitness test I had to plank for four whole minutes!'
What else do you have coming up work-wise?
'I'm supposed to be writing a book, but until now I've not had the time to sit down and get on with it. The publisher is chasing me! Now the kids are back to school I'm finally putting pen to paper. It's all about my opinion on things. Anna and I are also taking our podcast on tour.'
Listen to Luisa and Anna Williamson's podcast Loose Lips on acast.com