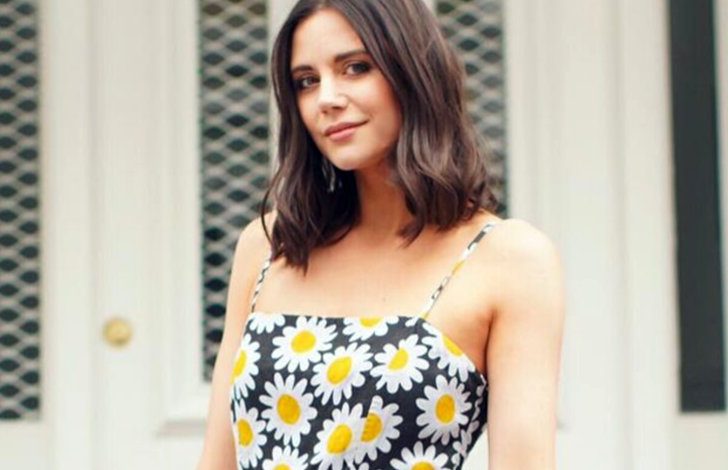 The radio presenter on celebrity crushes – and why staying in is the new going out
By Claire Muffett-Reece
Lilah, you present a weekend radio show on Heart. Do you ever go out after the show at 1am or are you always heading home straight to bed?
'I always go home as I'm such a Granny! Plus, most of my friends are married or have kids and are probably in bed by then. You're more likely to find me in bed, eating hummus and watching re-runs of Friends. It's very rock 'n' roll, I know…'
What's the best thing about presenting your show at that time?
'It's a fun show. Everyone is going out and celebrating the weekend and I get to play the big party tunes – stuff that makes you want to dance around your bedroom before you head out. There's a lot of interaction with the listeners, too, which I love. I get people texting in from their hen do or the night before their wedding. I've even had a few people texting in from the hospital while giving birth. That's a pretty incredible thought!'
And what's the worst?
'If I pop to a friend's party on Friday or Saturday night before work it means I can't have a drink. Although that's probably quite good for me, as I drink much less alcohol these days.'
Who's the best celebrity you've ever interviewed?
'Ed Sheeran. He's just so down to earth. He's one of the biggest stars on the planet and yet he makes you feel totally at ease. You forget you're not just chatting to a normal guy!'
And who was the hardest?
'Calvin Harris was perfectly polite but not hugely enthusiastic. It was a challenge to get him to open up. He also insisted that he was only filmed from the front and not his side view, which I found quite amusing. I then spent the whole interview staring at his profile, trying to work out what he thought was wrong with it.'
What's better – modelling or presenting?
'Definitely presenting. I still get to do the odd shoot which can be fun but you get to be yourself more when presenting. Plus, it's nice not to have anyone measuring your hips!'
If you hadn't found this career path, what would you be doing instead?
'I went to art school and always loved fashion. I also had a place to study at London College of Fashion before I started modelling and I think I might well have ended up working at a magazine.'
If you could have three celebs on your show, who would they be and why?
'Phoebe Waller-Bridge is brilliant and I have such a girl crush on her. I just think she's so clever and her writing is fantastic – I was obsessed with Killing Eve and Fleabag! I saw her in the distance at the BAFTAs and just stared at her awkwardly. Obviously I'd do more than stare at her if I got to interview her! Taylor Swift and Beyoncé would also be up there. They're pop icons, aren't they? And neither of them really do interviews.'
Would you ever be tempted to do reality TV?
'Never say never, especially if the right show came along and it involved a skill I want to learn or enjoy. Can they do one involving horses – Celebrity Show Jumping? I'd love that! Ha.'
Let's move on to fashion. How would you describe your sense of style?
'I think I scrub up pretty well when I need to! I tend to choose dresses as it's less to think about – just pop a dress on, find some shoes and a bag and you're done. Aside from that, most of the time I'm very casual. Just jeans, tees and Converse, or leggings and a hoody. Although this summer the shops have been full of long summer dresses, which I love. They look great, plus you don't have to shave your legs!'
Have you ever made any fashion choices you look back on and cringe?
'Many! I had a pair of 'skirt trousers' when they were a thing…'
Are you a collector of bags or shoes?
'Not hugely. I have a pair of black, silver, gold and nude strappy heels and they tend to cover all bases. Bag-wise, I have a couple of Kilian clutches which I love (they even come with perfume in them!) and I have black and nude Aspinal of London bags, which go with everything. The rest of the time, I use my Herschel backpack.'
You've got the entire weekend off. What do you do and why?
'I'd go to Wales with friends and family. My brother has a house up a mountain in the Brecon Beacons and it's the most beautiful, peaceful place. We'd go for walks up the mountain, swim in the river, make pizzas in the outdoor pizza oven, cook delicious food, read, laugh and drink wine.'
Tune into Lilah on Heart FM Friday and Saturday nights 10pm to 1am