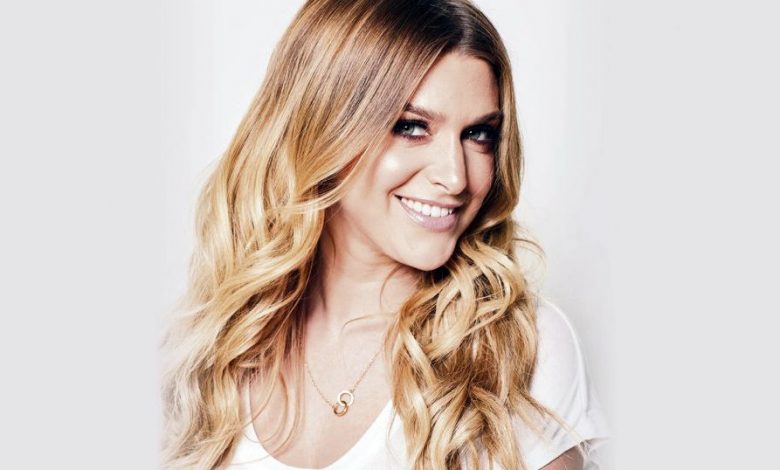 The Celebs Go Dating star on her food loves and loathes
Interview by Claire Muffett-Reece
What type of food did you eat growing up?
'I was a child of the Eighties and Nineties, so it was a mixture of my mum's home-cooked food, such as casseroles and roast dinners, and freezer convenience like Findus Crispy Pancakes and fishfingers. As a special treat we'd have fish and chip Fridays or a Chinese takeaway on a Saturday.'
Are you a good cook?
'I like to think so. I tend to make healthy, wholesome meals like homemade chilli, fish pie or baked salmon. My husband is great at cooking and also rustles up authentic Italian dishes. When we were dating he pulled out all the stops and made what is now my favourite, Pasta Al Forno.'
What's the best meal you've ever enjoyed?
'My husband and I once feasted on a seven-course tasting menu with wine pairing at The Orangery in Darlington's Rockliffe Hall. It spectacular and romantic. We also love to visit Oishee, our local Japanese in Hertford. We spend a fortune on edamame, spicy tuna roll, teriyaki salmon, tuna sashimi, prawn nigiri and a massive carafe of hot sake.'
What are you go-to foods if you're being healthy?
'My husband is a nutritionist so we eat healthily most of the time. Our usual diet consists of fish, poultry, vegetables and sweet potato. We do obviously enjoy cheat meals, though – we're suckers for a meat feast pizza!'
Is there any food you won't eat?
'I cannot stand cucumber – it reminds me of sweaty school sandwiches! I also loathe sweet and salty popcorn together. There's just no need to mix the palettes.'
If you could only eat one food for the rest of your life, what would it be?
'You cannot beat fresh, crusty bread with real butter. It's even better if the butter's slightly salty and the bread is warm – it's the ultimate comfort food.'
Are you a sweet or savoury girl?
'Definitely savoury – give me a cheese board and I'm anyone's! I do occasionally like a cream tea, as there's something about a scone with loads of jam that entices me.'
Have you ever had a disaster in the kitchen?
'I once tried to make homemade soup and poured boiling hot stock straight into a glass dish on the hob. It wasn't a compatible dish and it literally exploded everywhere – it was awful!'
How Not To Lose It by Anna Williamson is available now at www.amazon.co.uk