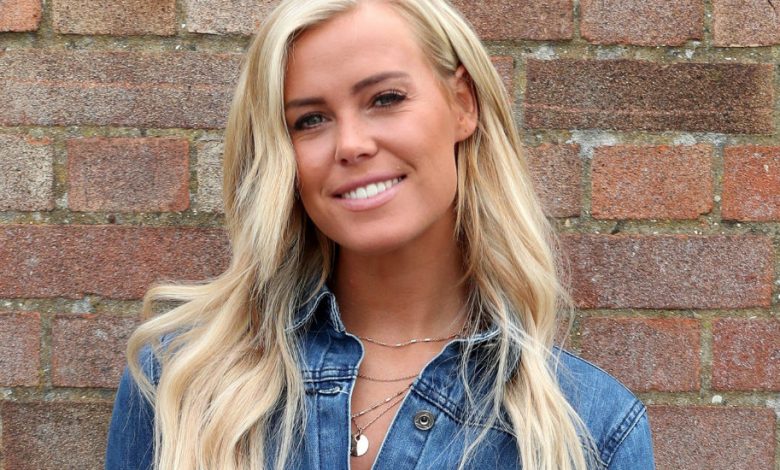 The TOWIE beauty talks to Celebrity Secrets about eating well and weekend treats
Interview by Claire Muffett-Reece
What does being healthy mean to you?
'I like to be active, so I try to run one to two times a week. I also have a personal trainer, Deniz Kadri, who is the absolute best! I see her two times a week and she keeps me interested in exercise. I also try and get to a reformer Pilates class once a week at Zero Gravity in Loughton.'
What to you is good food and nutrition?
'I'm a firm believer in everything in moderation. I have a massive sweet tooth so struggle on that side, but other than that my meals are generally quite healthy. I tend to eat lots of chicken and vegetables and I'm partial to a good salad.'
Any foods you should but can't resist?
'I love pick 'n' mix and could eat them all day every day! At the weekend I go out for dinners and enjoy myself – life is for living and there's no point not enjoying it! I think as long as I'm healthy Monday to Friday then I can be a bit more lenient at the weekends. Having said that my boyfriend's just introduced me to evening tea and biscuits in front of the TV. I've got to lay off the biscuits but they're just too tasty!'
What's the catering like on set at TOWIE?
'We don't actually have any catering! It's only ever for big events like the series final, and then it will usually be fish and chips or a burger.'
Can you cook?
'I absolutely love to cook, and it's my favourite thing to do every evening for my boyfriend and his family. My go-to dish is a deliciously fresh and spicy Thai green curry.'
Catch Chloe on TOWIE on ITVBe
Read Chloe's fashion tips in the Autumn issue of Celebrity Secrets, available in OK! magazine bumper packs, on sale from this Tuesday for one week only!