Singer-turned-farmer JB Gill will take centre stage at The Game Fair as part of his mission to educate Brits on food provenance. The former boyband star, who found fame on the X-Factor with his band JLS, speaks to Celebrity Secrets about swapping stardom for rural life.
You have gone from performing around the world with JLS to becoming an award-winning farmer. Tell us about this journey.
It baffles me how so many people still don't understand where food comes from. Since I made the career change from pop star to farmer 10 years ago, I have been able to see first-hand the impact that a rural lifestyle has had on myself and my family.
I spent most of my childhood growing up in south London, unaware of the hidden beauty of the countryside. This new-found appreciation has given me a passion to educate children and adults alike about the processes involved in producing our food, many of whom have grown up just like me, in cities, totally unaware of that journey.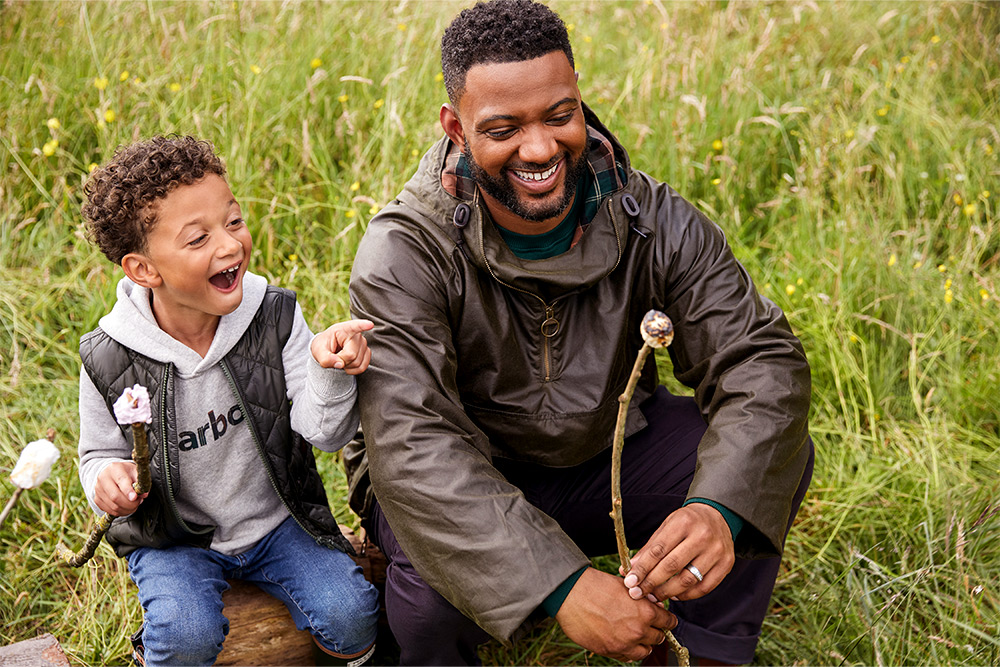 What effect do you think the past few years have had on our understanding of the importance of farming?
Not being able to buy everyday essentials like flour and eggs was eye-opening. Key workers such as farmers played a pivotal role and the pandemic brought their vital work to the fore. Distilling these complex topics is imperative if we are going to enable people to make informed decisions when it comes to food choices.
You will be taking part in The Game Fair, what can visitors expect from the event?
I have been attending The Game Fair for many, many years. It is an iconic British institution. This much-loved grassroots event provides a three-day hub for everyone to come together, share knowledge and learn. There is no other gathering so diverse or like it.
JB says the family-friendly outdoor event is also the ideal place to bring his young children.
My son Ace is almost eight years old, and my daughter Chiara actually turns four on the Saturday of The Game Fair. Now they are slightly older, there are so many attractions for them to have a go at – from falconry and ferrets to gundogs and game cookery.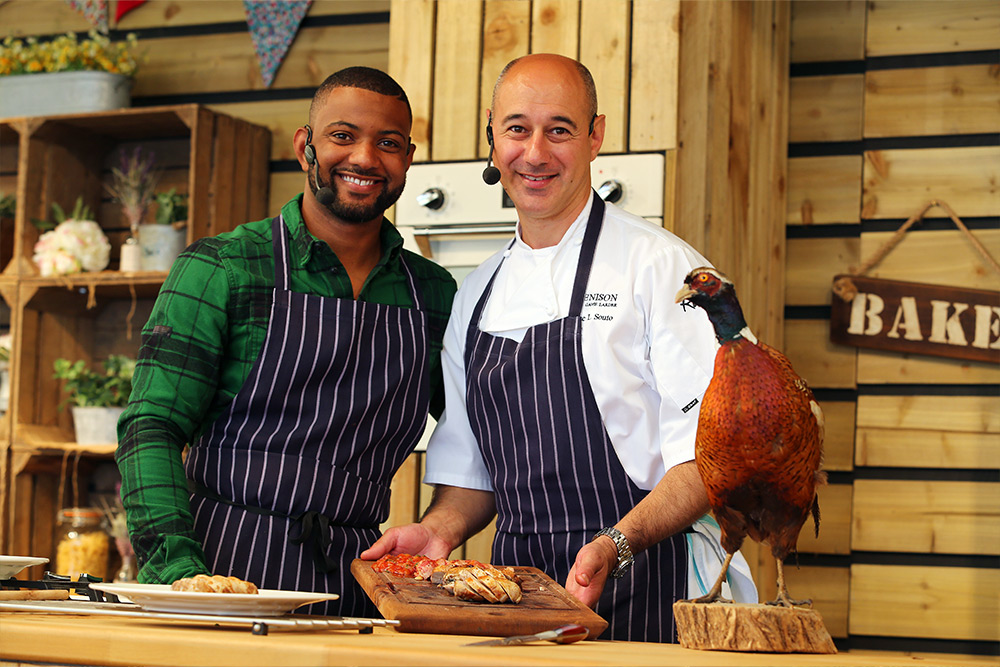 Throughout the weekend, you will also be giving cookery demos in front of a live audience alongside acclaimed chef and game meat evangelist José Souto. Have you always been a fan of cooking?
Once upon a time I was singing and dancing on stage, nowadays I am more likely to be butchering a roe carcase! Cooking is a real passion of mine, so we hit it off straight away.
We have also been out deerstalking and fishing together. Our hunt was fruitless sadly, but it was still an incredible experience and helped me to understand why our wild deer population needs to be managed. I have, however, caught plenty of wild trout in the past. In fact, my son Ace caught his first fish on the River Test a few years ago.
Despite growing up in London, you have always liked rural living, tell us more.
I lived in Antigua until I was four, where I would ride horses and donkeys all day long with my six cousins. I actually bought my 10-acre farm in Kent while I was still in JLS as I was never really a fan of living in central London and wanted somewhere to call home for the one day I got off every three months. Pop star life is pretty full on, so I needed somewhere peaceful. Some people ask if we have a farm manager, and are then surprised when I tell them that my wife Chloe and I do all the mucking out ourselves.
You are in a unique position of bridging the countryside and town divide, aren't you?
For some reason, there has always been a real disconnect between those living in rural and urban areas. They both feel misunderstood by the other side. For those curious about learning more and educating themselves, The Game Fair is a one-stop-shop providing a comprehensive overview of country pursuits and rural life across one 450-acre site. Every one of your senses will be heightened – there is so much to see and do.
Learn more and get your tickets to The Game Fair here.
To see your company in any upcoming features we are arranging please email editorial@hurstmediacompany.co.uk