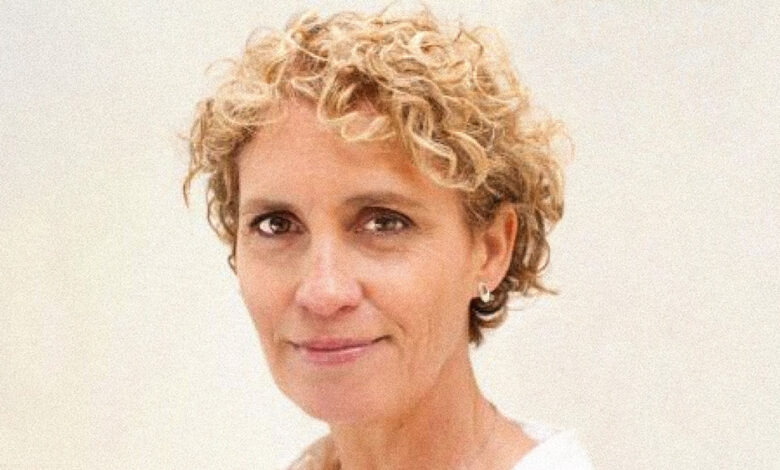 British TV and stage star Fiona Gillies, has several new and exciting projects in the pipeline, both on and off-screen. Here, Celebrity Secrets quizzes the former Casualty actress about her upcoming roles and what really goes on when the camera isn't rolling.
How did you get started in acting?
Nobody in the family was in the business, or had any idea about the business. It was not something that we ever did. It wasn't in our DNA. The road was difficult, but my first break was when I got into drama school.
You were part of the Royal Shakespeare Company. It really doesn't get more high profile than that in terms of stage work. How was that experience?
I had just come out of dance school, and as a newbie it means that the director can cast you in whatever role they like. So, I performed a variety of other roles in Hamlet. This meant that I was on stage a huge amount because I was always changing costume, then going back on stage.
How does that experience differ from on the screen in terms of the day-to-day?
Yes, they're very different disciplines, really. In theatre, what you get is a company of actors, so, a group of people working together. Unless you're on set all day, every day, you're not getting it to the same degree. So that's a kind of different experience. If you're on stage, you must fill a theatre. And on film, it's very different. It's much smaller, more focused, and detailed.
You've appeared in several national dramas and soaps including Holby City and Coronation Street. Tell me more about that.
The popular soaps, they work incredibly hard and they're well-oiled machines. They are brilliant teams. They're project managed efficiently, and those teams work together very well. They know exactly what they're doing when they're in going into one of them is really very comfortable.
In terms of the process for you as an actor, which medium gave you more creative scope?
It depends on the team and the director. So, you know you have a script and you're sticking to that script, and if you go completely off script, that's not on for anybody. There's an output that comes on set with a group of people working together.
How was your experience working on Summer in the Shade?
It was great. They were a creative bunch and they really enjoyed making this film. And Alice Miller is an exciting talent. She's got a brilliant eye, and this is a story that she wants to tell. She and Kate Turner had a very good team around them, and they were very honest to the story. They kept to their story and kept to their characters, creating a fantastic atmosphere.
In terms of those independent films, do you tend to go back and work with a lot of the same people?
You work with different people on different sets. But it's so lovely to work with the team. Well, you yourself must find that, I think, in any sense, if you're working with a team that you enjoy working alongside you forget that it's work. And it's more of what you enjoy doing.
So, here's the one question we were most looking forward to asking. How was working with Jeff Goldblum?
Amazing. He was mobbed at the stage door every night and he had a killer sense of humour. Really dry and funny sense of humour. He played the piano a lot. He was very generous and was surprisingly down to earth and straightforward. But the thing that really got me was just on the screen. He was a nice man. I enjoyed it.
In terms of any upcoming projects, I know you have discussed current ones but what's in the pipeline for yourself?
I'm working with talented individuals who have joined forces to create a platform called Smash.
People with an idea for film or TV can come to the smash platform and then they create a sophisticated pitch for their idea, confidently securing share, and traffic. Creative industries in the UK are so important and the foundation is storytelling. We need to get those new voices from different backgrounds into the industry.
Essentially a platform for people that otherwise wouldn't have to stop by any means, to go out there and get those stories?
It's free to users, and the people that pay are the people that are looking for the project, the streamers, that's the sales. And we're finding that they're really interested because we're getting kind of projects from people with different backgrounds who are connected to the audiences in a different way.
We've discussed acting in detail, but aside from that. What are your hobbies?
I suppose I like to eat. Food is a big thing in this house, and I seem to eat quite as much as I would like to. I seem to be doing a lot of doing a lot of tech. I wish I could say that I'm a black belt, and that's how I spend my weekend, fighting people in a fight club. And I'm good. But unfortunately, that's not the case, but maybe I should.
I've seen that film script before! So, final question to wrap this up with it being a Celebrity Secrets interview. Do you have a behind the scenes story or a filming secret of your own?
Okay. I am five foot eleven had to stand in a ditch when I've been filming because my co actor was so small and I've had other scenes where I must sit down so that they can stand. So, the hazards of being a tall actor is that you are always going to have to stand in the ditch somewhere.
To see your company in any upcoming features we are arranging please email editorial@hurstmediacompany.co.uk