The great outdoors brings a welcome boost for man, woman and beast, whether it's a walk with the dog, a riding trek, enjoying field sports, some time in the garden or even working on the farm. Whether the countryside means work, rest or play to you there are lots of ways to make outdoor living a pleasure.
Here are some of the ways humans, animals and pets can get the most out of the countryside.
1. The Dryboot Company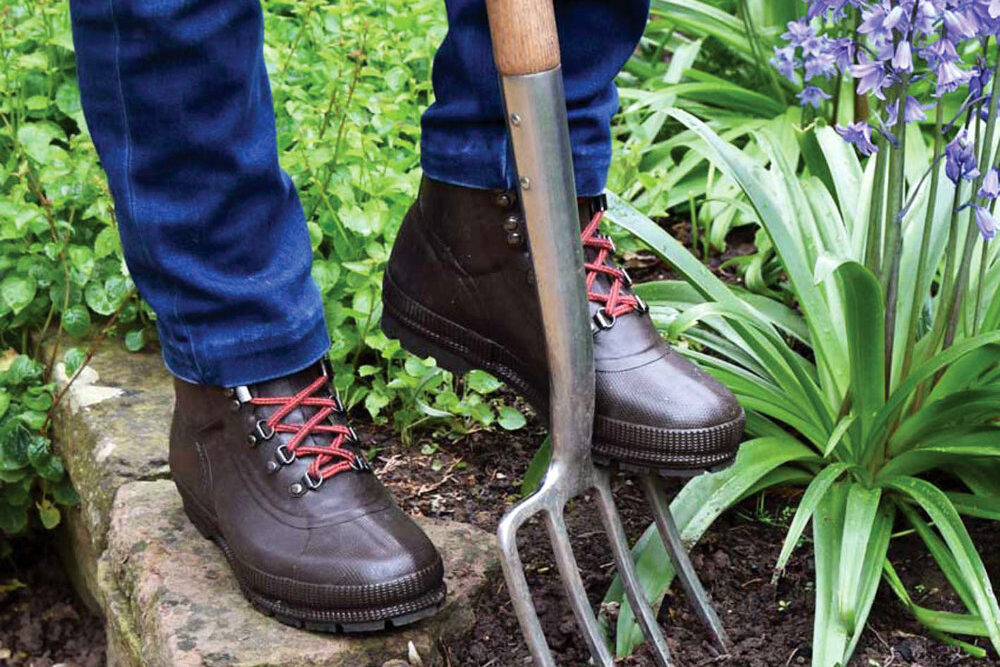 The Harris Dryboot is the only 100% guaranteed waterproof, multi-purpose, lace-up boot available in the UK. The first choice for many farmers, walkers, gardeners, anglers and field sports enthusiasts, it's ideal for those who need a comfortable, reliable, waterproof boot but prefer not to wear a knee-length welly.
In production for over 60 years, the design, construction, manufacturing process and materials used have changed little in that time – a real testament to its success.
The top-quality natural rubber construction of the boot makes it impervious to damage from bramble or rough undergrowth; a steel shank built into the non-slip sole adds strength and protection for rough terrain walking or heavy digging; generous sizing and deep gusset provides easy access; a cotton/jersey lining helps to prevent the foot and thick padding around the ankle area makes it extremely comfortable and prevents chafing or ankle rub.
Find out more at thedrybootcompany.com
2. Beretta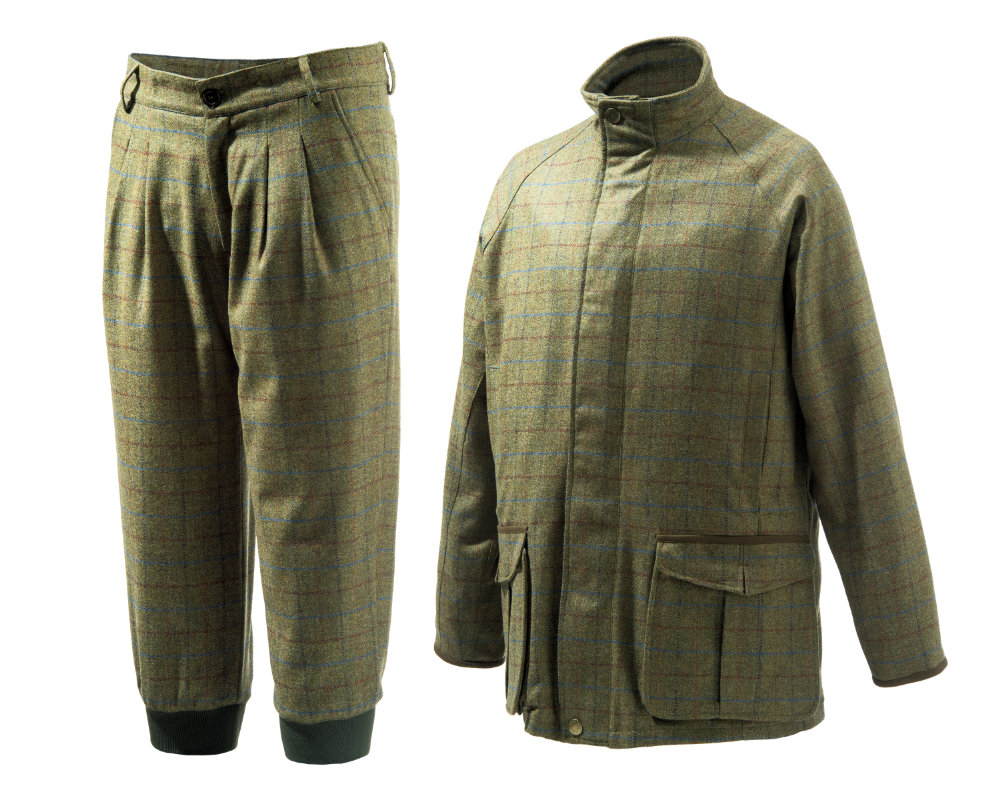 The St James line of Beretta outdoor clothing is designed and devoted to the needs of those who enjoy driven game shooting. It owes its creation, styling and name to the knowledge of the staff at the London Beretta Gallery based on St James's Street; it stands out for the exclusivity of the materials, traditional style, cut and performance.
Available in both male and female tailoring, the extremely elegant St James coat and St James breeks are made of fine Italian wool and cashmere and, thanks to the waterproof and breathable EVO membrane, you'll be staying dry this season. The coat also features a Coolmax® lining, which further helps with temperature control for additional comfort.
And why not complete the St James look with a vest and cap?
Find out more at beretta.com
3. Gunplan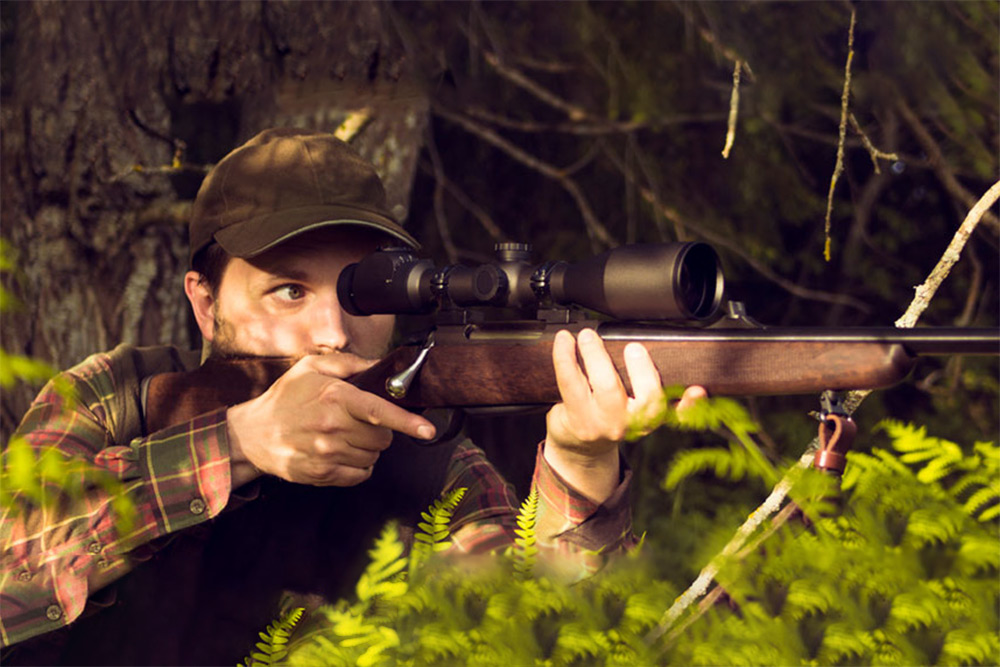 It's quite remarkable to think that whilst it's a legal requirement to insure yourself when you drive a car, it's not when you own a gun.
That said, the majority of gun owners would recommend you have insurance. And many estates now require you to provide proof of insurance before allowing you to take part in a shoot.
Happily, shooting insurance is cost-effective and simple to set up, making it one of the easiest items to tick off your checklist. Gunplan provides quality cover that matches the quality of your shot. Your top priority should be public liability cover and Gunplan offers £10m of cover for around £19 a year. And it comes with a proof of insurance card to show the venue.
Other cover options can be added if you need them, including equipment cover, legal protection and personal accident.
Find out more at gunplan.co.uk
4. Tuffies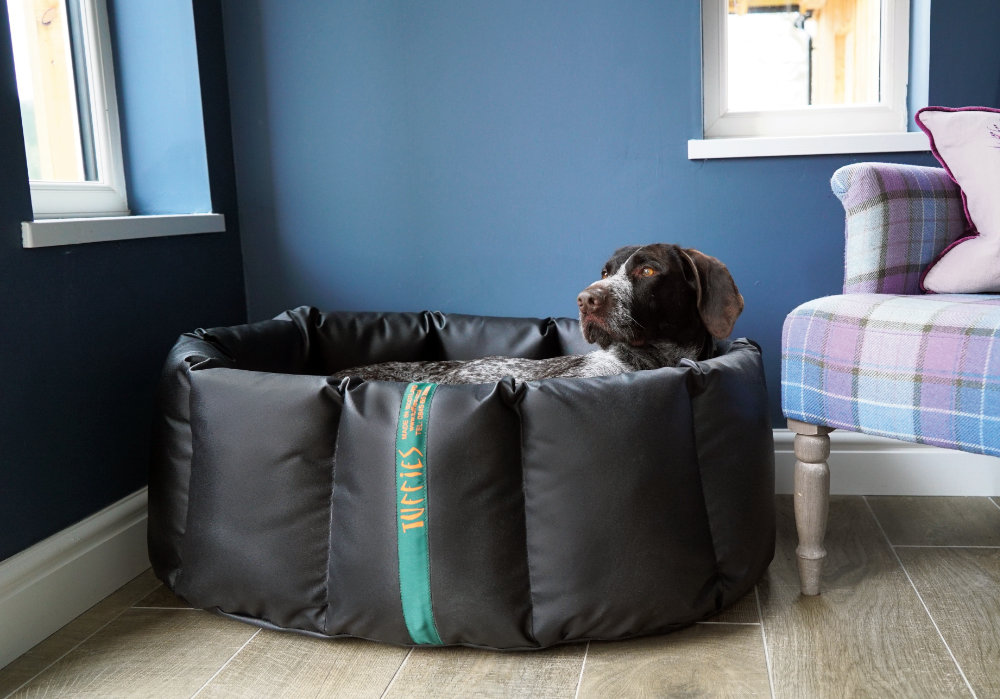 Most dogs spend a lot of time sleeping on their beds, so to keep a dog happy, active and healthy a good bed with excellent insulation from the cold floor, is vital.
Tuffies beds provide a real den for dogs, acknowledging their instinct for a cosy, warm place in which to spend their sleeping and relaxing hours.
Tuffies use only top quality base fabrics. Their 1,000-denier texturised Nylon Durasoft fabric has an extra heavy polyurethane waterproof coating custom-made for Tuffies and several of their softcover fabrics are also purpose-made to meet their high standards.
For example, the Tuffies Nest is made from absolute first-class waterproof fabrics and filled with a firm and durable hollow fibre mix for warmth and comfort. The base cushion comes with a fleece cover for easy machine washing and the entire Nest can be wiped or hosed down.
Find out more at tuffies.co.uk
5. Lintran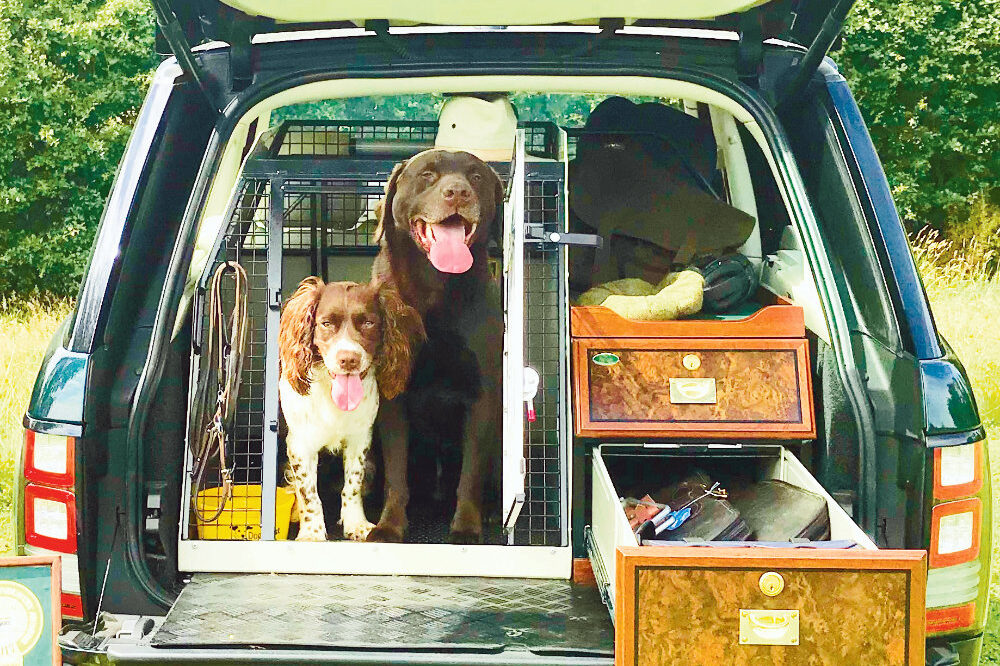 Lintran animal transit boxes are light, cool, safe and washable. Whatever your pet transport needs, Lintran can make something for you.
With over 30 years' experience in manufacturing, they can design and build to suit your needs. they are suppliers to the RSPCA, Dogs Trust, Blue Cross, MOD, police, and pet lovers and professionals worldwide.
Lintran's speciality is award-winning dog and gun ranges for all vehicles. No job is too big, or too small for them. They can supply van kit outs and quality insulated dog trailers with fans and thermostats. They stock many universal and popular custom-made dog boxes and fans to keep dogs cool and are happy for you to visit their showroom at Lintran, LN8 3SF, on the A46 near Lincoln.
Please call them for advice or visit their website to find the right solution for you.
Find out more at lintran.co.uk
6. Burns petfood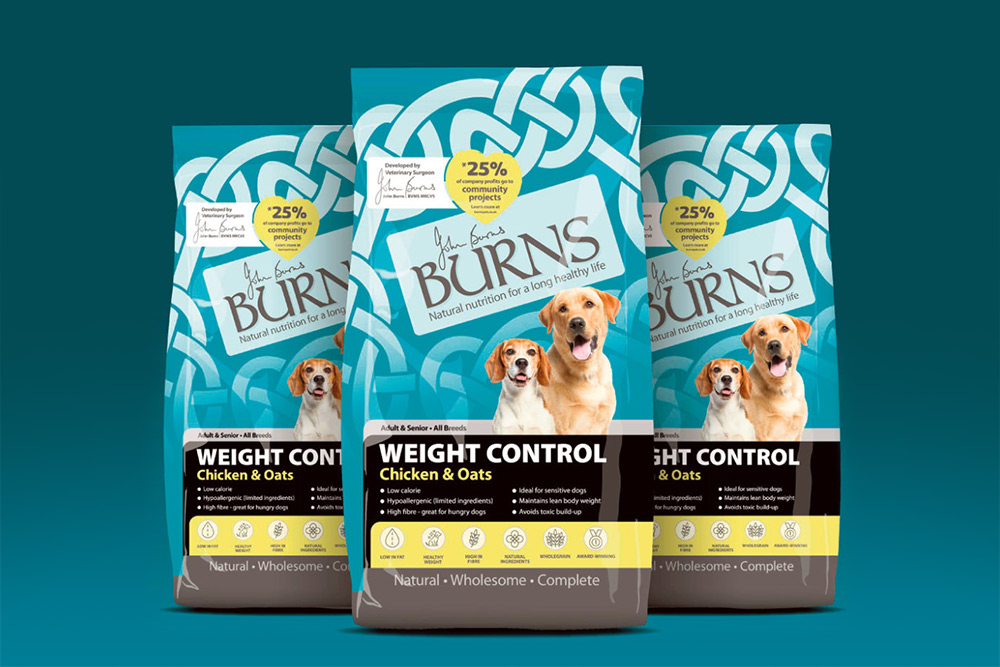 More than half of all dogs in the UK are currently overweight and a lot of pet owners don't know it. According to vets, there has been a huge increase in pet obesity over the last two years and our dogs have grown even more in collar size throughout the pandemic.
It's clear that the only way to solve this problem is by feeding podgy pooches a diet specifically targeted for weight loss. Developed by veterinary surgeon John Burns, the Burns Weight Control Range has been specially formulated for overweight dogs using healthy and natural ingredients such as lean chicken and wholegrain oats.
This range is a complete diet that is low in calories, hypoallergenic and high in fibre, supporting natural weight loss and helping hungry dogs feel fuller for longer. Look after your pups and let them eat right and feel right.
Find out more at burnspet.co.uk
7. PDSA Petsurance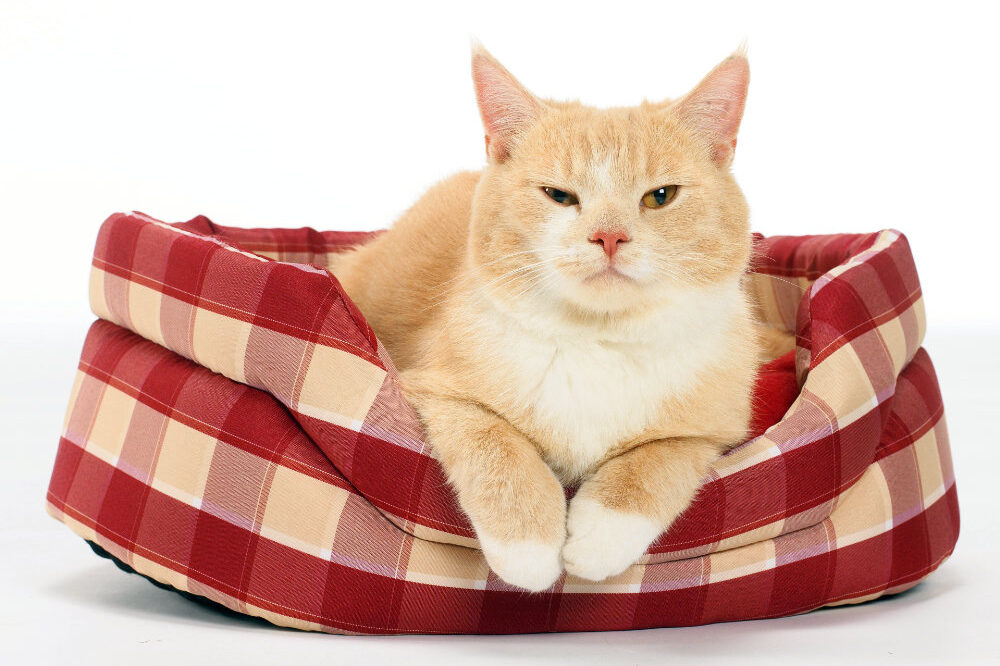 We want the best for our pets and do everything we can to ensure they live their best life.
But accidents can happen and pet insurance can make a real difference. You can focus on helping your pet get better, rather than worrying about veterinary bills.
The different types of policies on the market can be confusing, so carefully compare them for their level of cover and read the terms and conditions to check which meet your needs.
Petsurance from PDSA offers a choice of market-leading cover levels, including two five-star Defaqto-rated policies, giving you peace of mind that your pet is protected for whatever happens next.
Every policy sold gives access to a 24/7 advice helpline and you can pay monthly at no extra cost. Buying a Petsurance from PDSA policy also contributes to the charity's work, caring for sick and injured pets across the UK.
Find out more at pdsa.org.uk
8. Visit Guernsey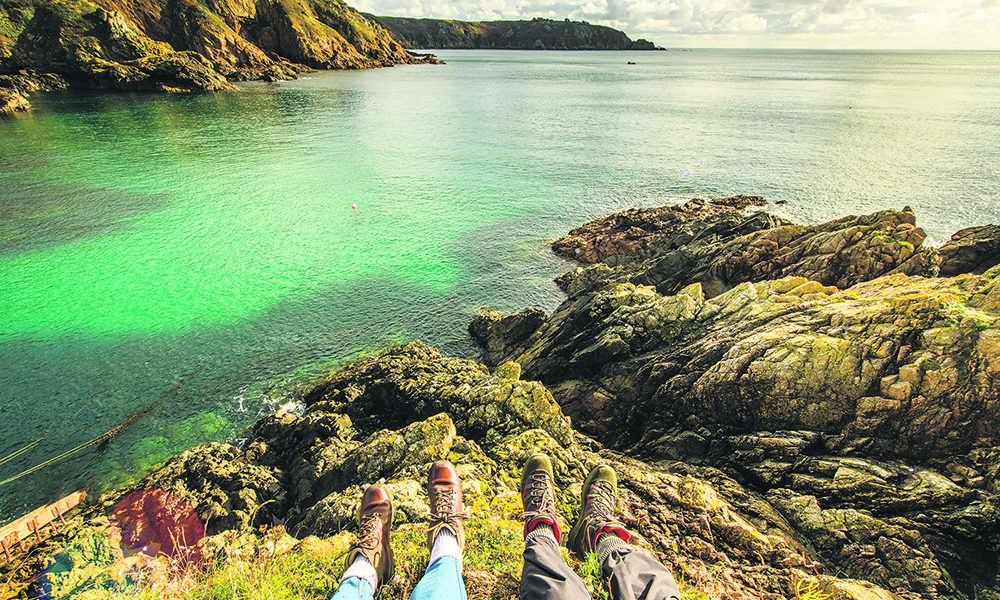 Discover the perfect backdrop for visiting the Islands of Guernsey, with the deep red of its falling leaves and bronzed late light. It's the perfect time to go rambling. Every day will see a range of fantastic, guided walks showing off the wonders of the Islands. It's not too late to book and create cherished memories exploring one of the British Isles' hidden gems.
Whether you are a young family, travelling with your parents, grandparents or a loved one, these beautiful Islands are the perfect choice for a break that all will enjoy.
To make your journey to the Islands of Guernsey as smooth as possible, please check the latest travel guidance before booking your visit.
Find out more at visitguernsey.com
9. Cedar Valley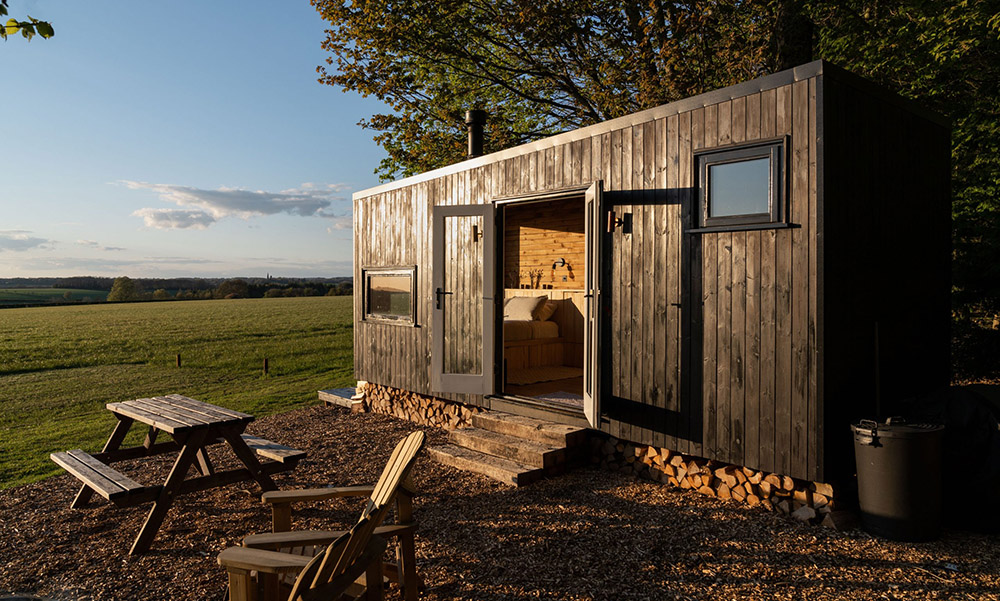 Stunning Hilltop Safari tent boasting views over the Meon Valley, Cedars really is the definition of isolation. No electricity means guests enjoy the simple things in life. Solar provides lighting and the fridge runs off gas.
Hot water is produced from stoking a woodburning water heater however there's a gas-powered shower for instant hot bathing.
With a fabulous fire pit surrounded by large sandstone boulders, an outdoor oak table, hammock and a swing – it's very easy to switch off, unwind and enjoy the splendour of the countryside knowing you are only exposed to nature and fingers cross sunny spring sunshine.
Find out more at cedarvalley.co.uk
10. Twisper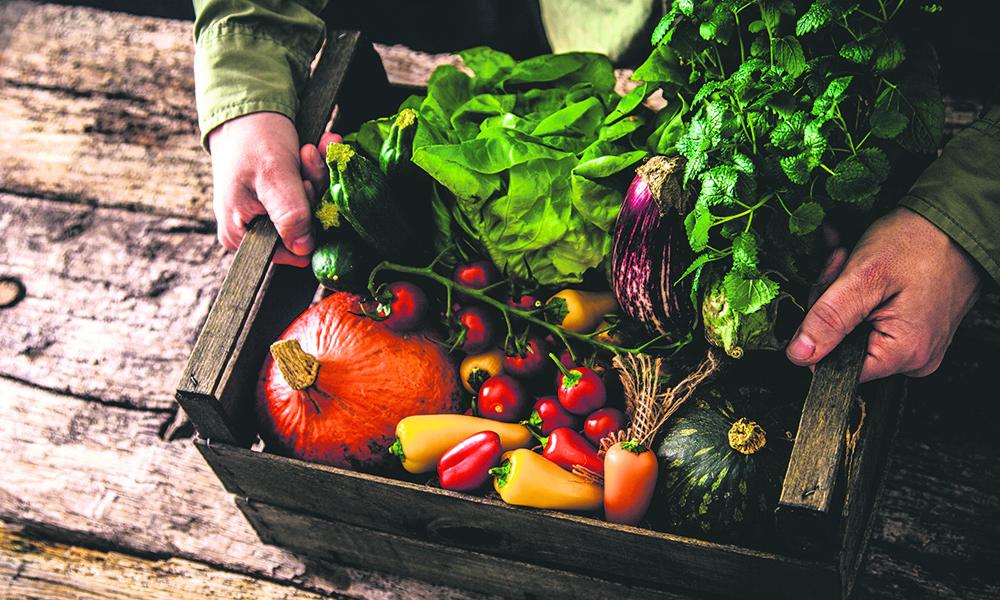 Want to find a community centred on sharing positive recommendations and amazing experiences? TWISPER is your free social networking mobile app to discover personal recommendations on the best restaurants, hotels and bars to visit around the world.
Flavoursome dishes, fresh ingredients sourced from UK farms and seasonal menus are chief priorities in these UK eateries favouring the creation of food with relatively minimal environmental impact. Want to discover what the farm-to-table movement is all about?
Find out more at twisper.com
To see your company in any upcoming features we are arranging please email editorial@hurstmediacompany.co.uk