Friend or family's birthday looming and no idea what to buy? It's hard to find the perfect gift right now, especially with the shops open one minute and shut the next. We don't yet know how COVID's going to impact the rest of 2021, so why not get one step ahead of the rest by organising and ordering the gifts you need for loved ones right now? From birthdays for kids and adults to anniversaries and other celebrations, Checklist have got you covered when it comes to finding the right presents to show them you care…
1. The Folio Society Jurassic Park by Michael Crichton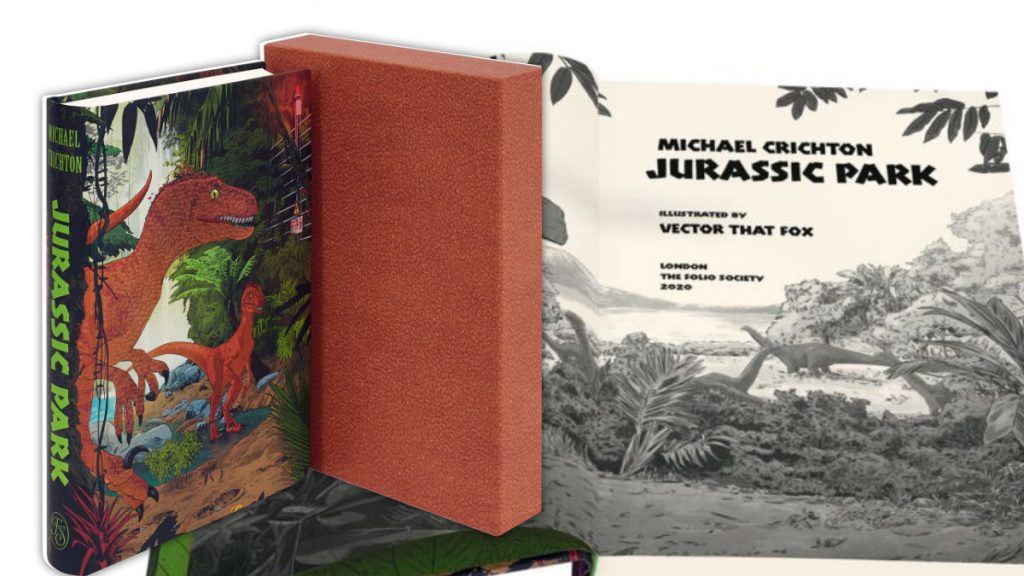 Want to feel old? Jurassic Park the film was released 28 years ago… To mark the 30th anniversary of the novel comes this this spectacular new edition from The Folio Society; the ultimate introduction to the irresistibly compelling world that Michael Crichton created. It sparked a global sensation when it was first published, and went on to become a Steven Spielberg movie that broke box office records; paving the way for four successful sequels and with a fifth due for release in 2022.
Vector That Fox has created six electrifyingly dramatic and anatomically correct illustrations using a dramatic theme-park-inspired palette and lush jungle backdrop. Palaeontologist Steve Brusatte, who specialises in the anatomy and evolution of dinosaurs, worked closely with Folio and the artist to ensure that the illustrations were accurate as well as visually stunning. Even the slipcase offers a surprise, covered in a scaly 'dinosaur skin'. Every special design detail makes this the ultimate introduction to the prescient world Crichton created.
2. Elemis The Ultimate Pro-Collagen Essentials Collection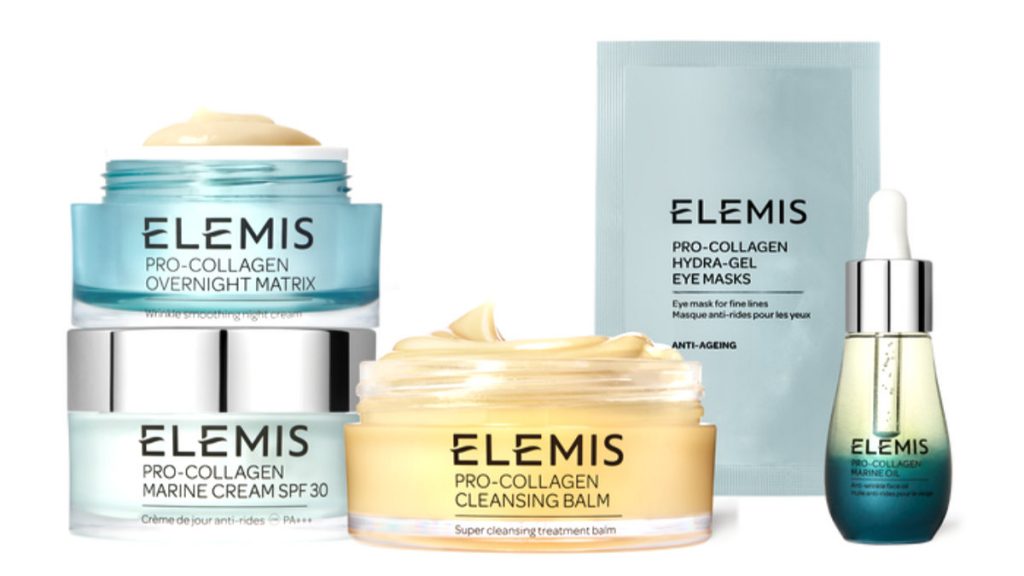 Looking for a skincare line-up to help with anti-ageing? Experience the power of marine-charged actives with this ultimate Pro-Collagen collection. The Pro-Collagen Cleansing Balm dissolves make-up, daily grime and pollutants, used with the Luxury Cleansing Cloth for a nourished and renewed complexion.
For the day, replenish and moisturise with the anti-ageing Pro-Collagen Marine Cream. This clinically-proven formulation blends a powerful combination of ingredients to reduce the appearance of lines and wrinkles in 14 days. The new Pro-Collagen Overnight Matrix works throughout the night replenish the complexion; while the Pro-Collagen Marine Oil delivers maximum hydration – while reducing the appearance of fine lines and wrinkles. Finally, complete your routine with Pro-Collagen Hydra-Gel Eye Masks, to instantly reduce the appearance of fine lines and wrinkles around the eyes.
3. Park Christmas Savings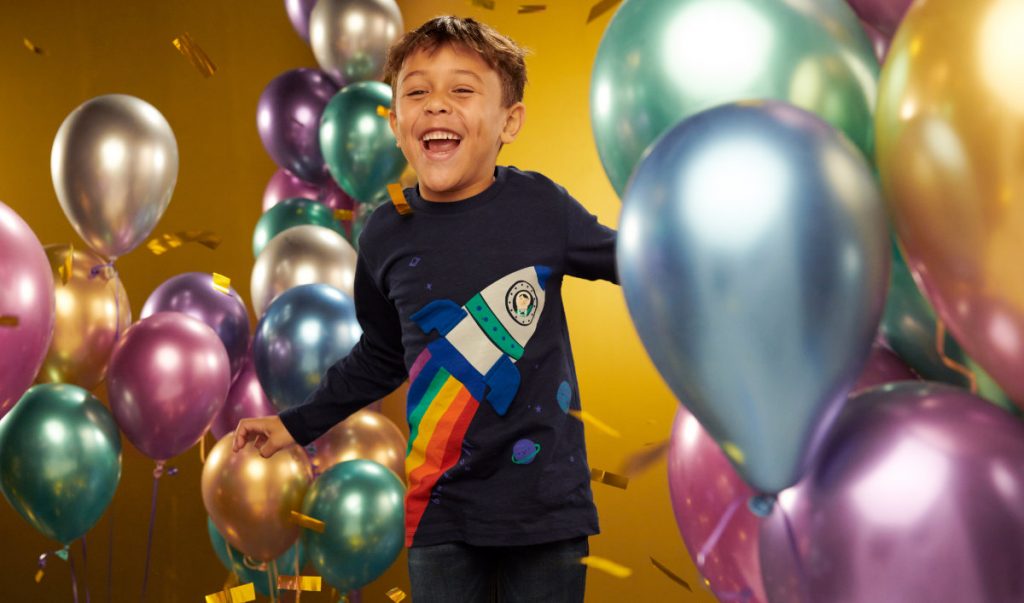 I know, saying the 'C' word this early in the year seems ludicrous, however, planning ahead when we don't yet know what 2021 holds certainly seems to make financial sense. Park Christmas Savings helps over 350,000 families make their Christmas more affordable – and planning for the festivities couldn't be easier. How much you pay-in is up to you – just a little each week or month can soon build up towards your dream Christmas. There's a fantastic range of gift cards and vouchers to choose from – it's all you need to keep your family traditions alive. Easy to set up and manage online or in the Park App, it stops you resisting the temptation to dip into a Christmas pot or account. Simply set a financial goal, picking your preferred gift cards or vouchers once you've saved up the amount, then start shopping in the knowledge you won't be paying off huge credit card bills come January.
4. Epson EH-TW7000 Home Cinema Projector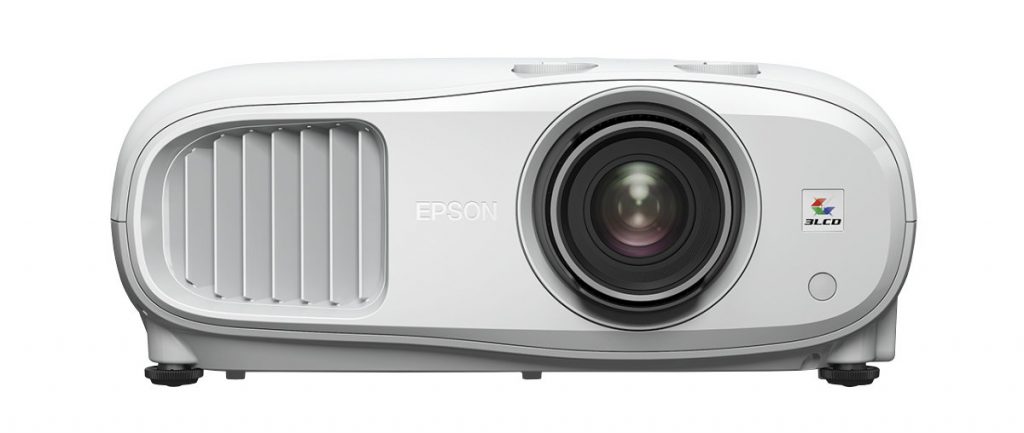 With cinemas open one minute and shut the next, why not bring the movie-watching experience home with your very own 4K projector? Providing a big screen experience, the EH-TW7000 projects a display of up to 500 inches. With the projector's 4K PRO-UHD technology it's easy to achieve a bright and vivid image, which can be further enhanced using the adjustable HDR settings. Even in well-lit environments, the model has a high brightness of 3,000 lumens and delivers a sharp image, along with clearly-defined shadow details and deep blacks. It's going to last you, too – it claims you can watch a movie on the big screen every day for the next seven years, meaning you certainly get your money's worth!
5. Enuff Skully 7.75 Complete Skateboard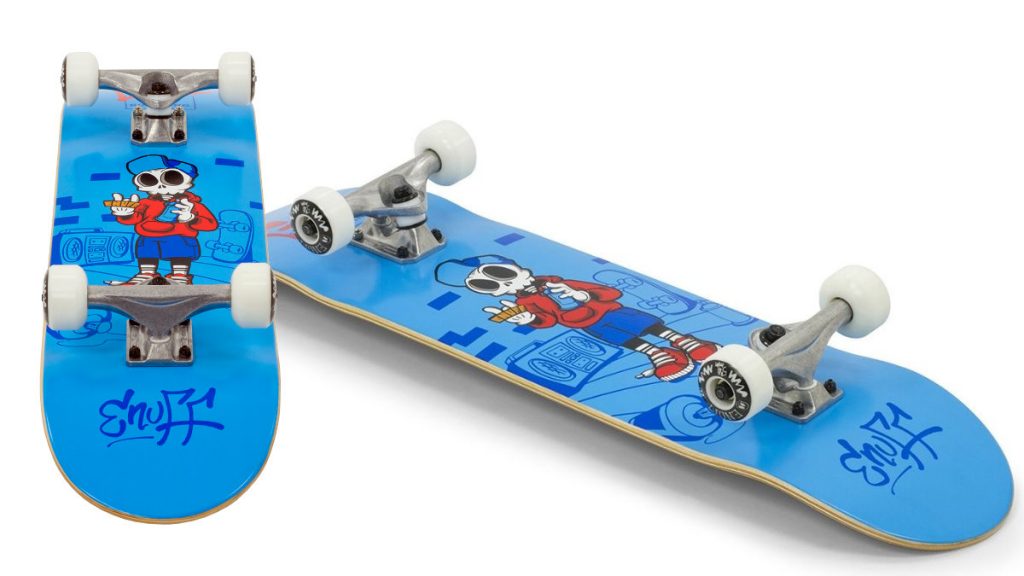 Big and little kids alike will love the range of skateboards available from Skates. In particular we love their Enuff Skateboard line-up, established throughout the UK as a reliable, affordable brand. Enuff's vision was to create a top level of boards that were fun and affordable, without letting people down when it comes to quality. Focussing their efforts on being environmentally-friendly, they source the maple used for their decks from regenerative forests, in order to minimise the damage of deforestation. Most importantly the brand wants to support the UK scene by bringing awareness to young, unknown skaters, previously including the likes of Sam Bosworth, Alex Halford and Pete Adams.
Checklist likes the Enuff Skully Complete, an entry level skateboard in two fantastic character-inspired graphics. Available in full size and mini, this is ideally suited to all young riders looking to get their first proper taste of the sport.
6. NASA Retro Galaxy Lava Lamp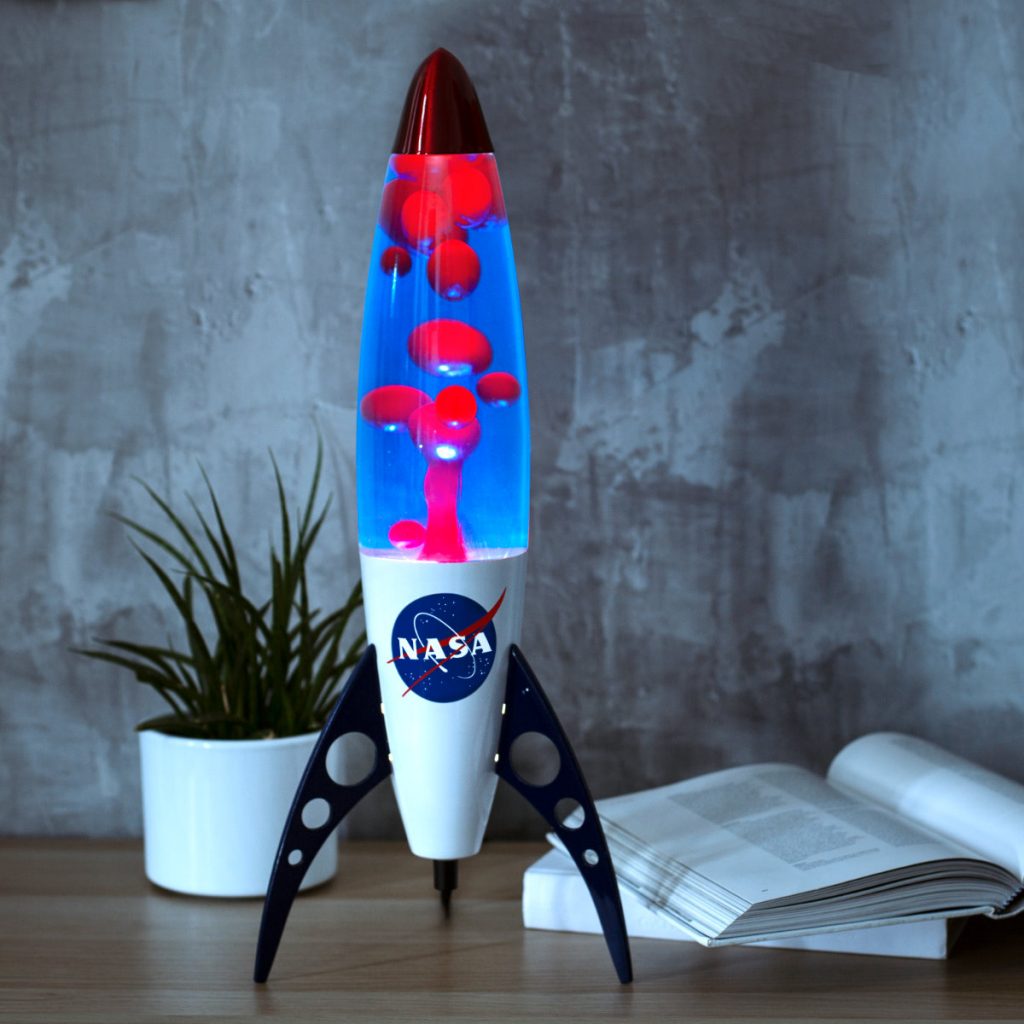 Know a kid – or adult! – obsessed with space? Gift them this incredible lava lamp with a difference, which has been officially licensed by NASA! The Retro Galaxy Lamp is a perfect light for all space-enthusiasts – dare we say out of this world – shaped like a rocket it grabs attention in any room.
The lamp stands 50cm tall with NASA branding throughout. Plus, in a spin back to the good-old days, the lava moves around when the lamp is on. The mesmerising and captivating lava draws you in for hours, helping you or your child unwind, relax and drift off to a galaxy far far away. Suitable for all ages, from space-loving toddlers who want an awe-inspiring room, to star-glazers and those who love a little retro style; one thing's for sure, with this adorable lamp you will never be out of space. You might even love it to the moon and back. OK, we'll stop now…
7. The Whisky Exchange Special Reserve Highland Single Malt Scotch Whisky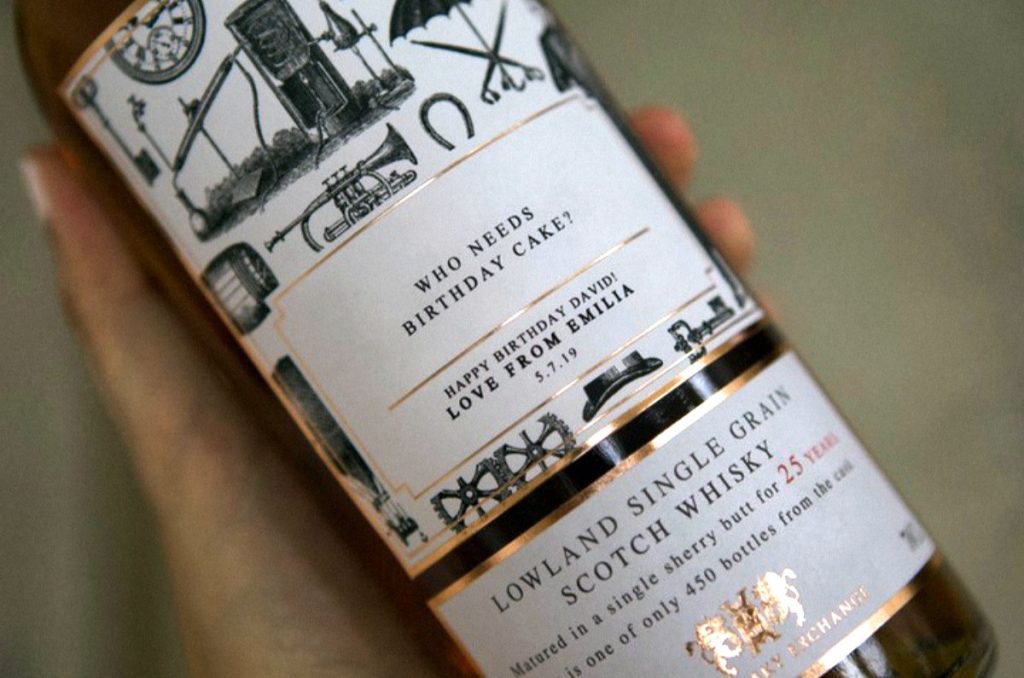 Whisky is the perfect gift for any adult partial to the spirit, regardless of the occasion or time of year. A specially selected sherry-matured whisky from Ben Nevis distillery, it's been bottled exclusively for The Whisky Exchange as part of their range of personalised label drams. Rich and fruity, it balances sherry-cask fruit against orchard and zesty citrus. Baked apples, juicy sultanas and caramel kick things off, before more citrus notes develop: think grapefruit and lime zest mixed with the rich flavours of Belgian milk chocolate. The new addition brings the number of personalised whiskies available from The Whisky Exchange up to six. The range also includes a 25-year-old Lowland single grain whisky and a 10-year-old Islay whisky. Each bottle can be personalised with a message in nine striking label designs, making them the ideal gift for the whisky-lover in your life.
8. Puro Sound Lab PuroGamer Headphones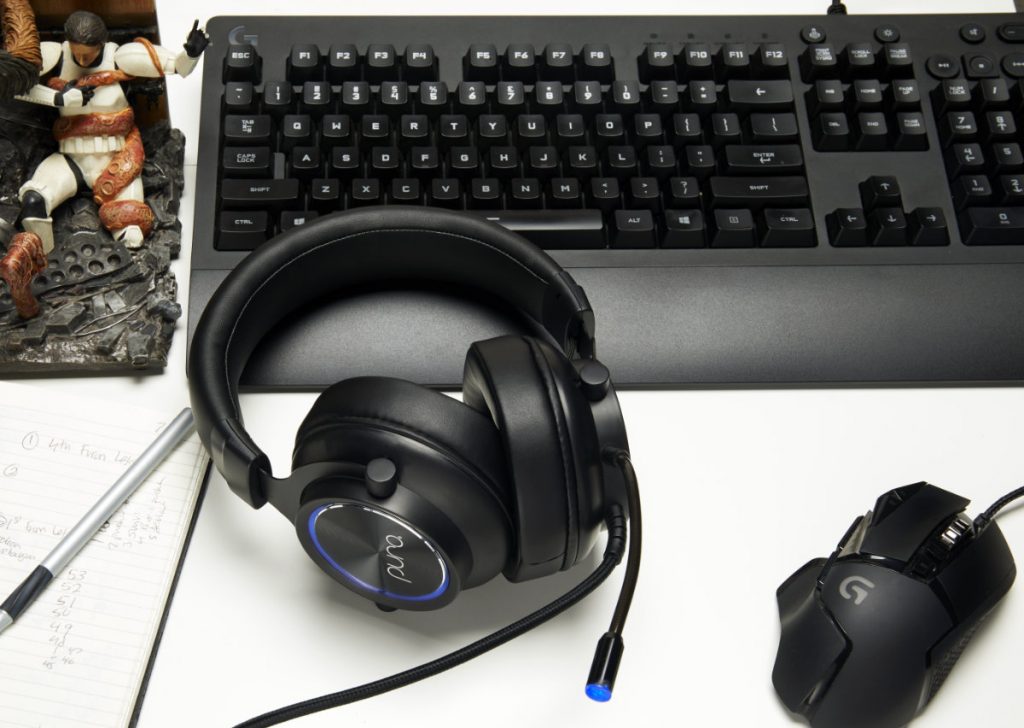 Gaming enthusiasts can be quite particular about their headphones – and that's where these PuroGamer offerings come in.
Designed specifically for gaming, they boast a slick design, as well as high quality audio through both sound and an omnidirectional, noise cancelling microphone. In keeping with the rest of the Puro Sound Labs range, the headphones are also volume limited to 85 dB, ensuring no damage to gamers' hearing health while they are playing for long periods of time. Whether Fortnite is the game of choice or a FIFA match is preferred, the 50mm graphene driver and response equaliser provide a balanced and safe sound, so gamers can fully enjoy the experience. Additionally, the PuroGamer headphones have 75% ambient noise isolation at 1kHz, to allow gamers to shut out the rest of the world while they play. The LED lighting on the ear cup also ensures the headphones stand out while playing, when plugged into the USB connection.
9. E-Trends City E-Bike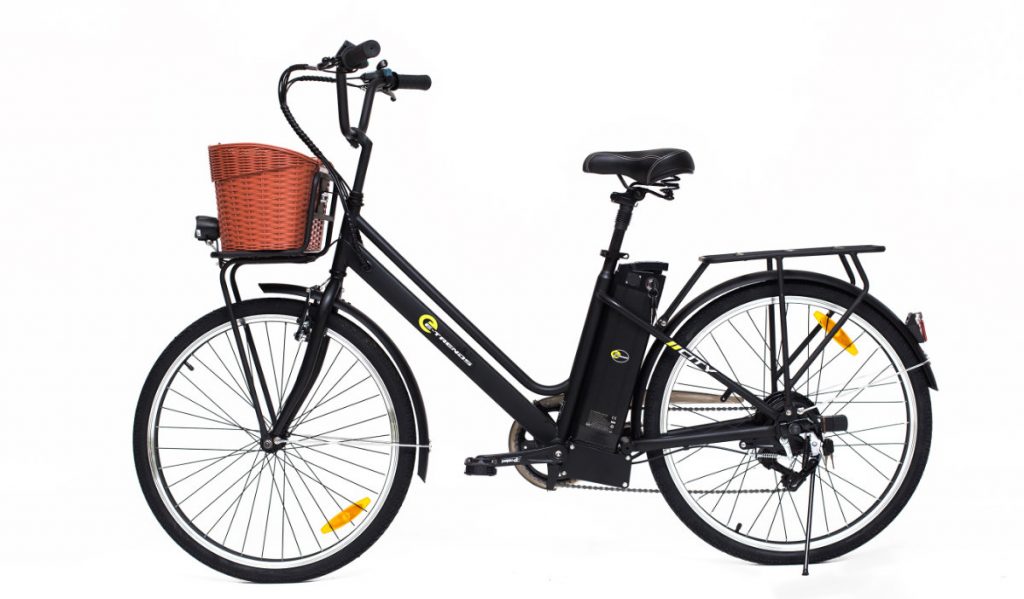 Want to invest in a new bike that helps you out when the terrain gets a little tough? City is thoughtfully designed to be adaptable; whether you want to pop to the local shops, meet up with friends, commute to work or enjoy a long weekend ride with the family. With a two-year warranty, this step-through, unisex design includes 26" wheels with double wall aluminium rims, plus a front carrier, basket and rear pannier for those essential items on your trip.
Making it your ideal ride is easy, with six-speed Shimano gears you can change up or down to suit your speed or terrain. Take control and make your journey even more comfortable with the adjustable handlebars and adjustable sprung saddle.
Staying safe is also no problem, with the LED front and rear lights and front and rear mud guards to reduce splash back. Whether you're enjoying the weekend on two wheels or making your way into work, the City bike is the perfect choice for the style conscious cyclist.
10. Paxton & Whitfield The Windsor Cheese & Wine Hamper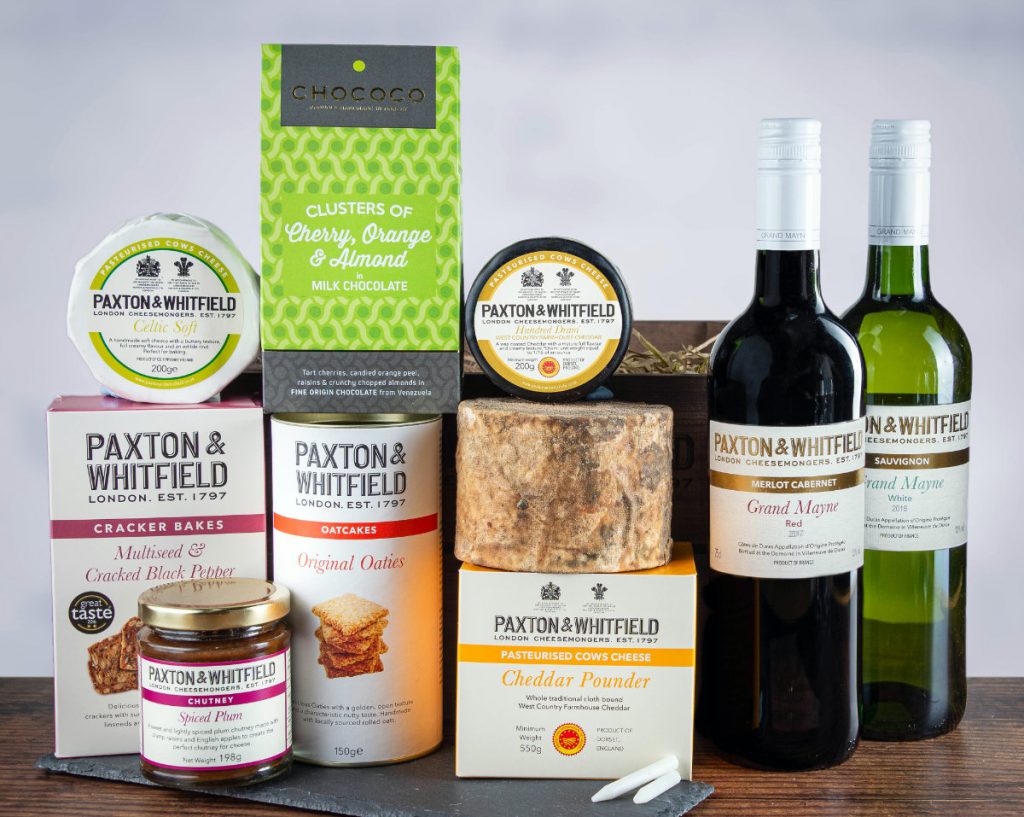 Luxury hampers delivered to your door were made for lockdown days – in particular the line-up from the UK's oldest cheesemonger, Paxton & Whitfield. Featuring the finest artisan cheese; expertly paired with crackers, accompaniments and some with wines; the hampers all include reusable ice packs for a chilled delivery, not to mention a free Paxton & Whitfield gift card; printed with the customer's personal message.
Checklist can't wait to dive in to this Windsor selection, offering a bundle of cheese, wine and fine food goodies. Containing Oaties Original, Multiseed & Pepper Cracker Bakes, Spiced Plum Chutney, Dorset Goat, Celtic Soft, Cheddar Pounder PDO*, Cherry, Orange & Almond Milk Chocolate Clusters, Côte De Duras White Wine, Côte De Duras Red Wine and a Paxton & Whitfield Slate Board & Chalk Set; order this and you'll be in a blissful cheese and wine coma for days to come.