Whether you're attending the street party of the year or hosting your own garden party, here is our list of 10 must-haves for celebrating the historic Queen's Platinum Jubilee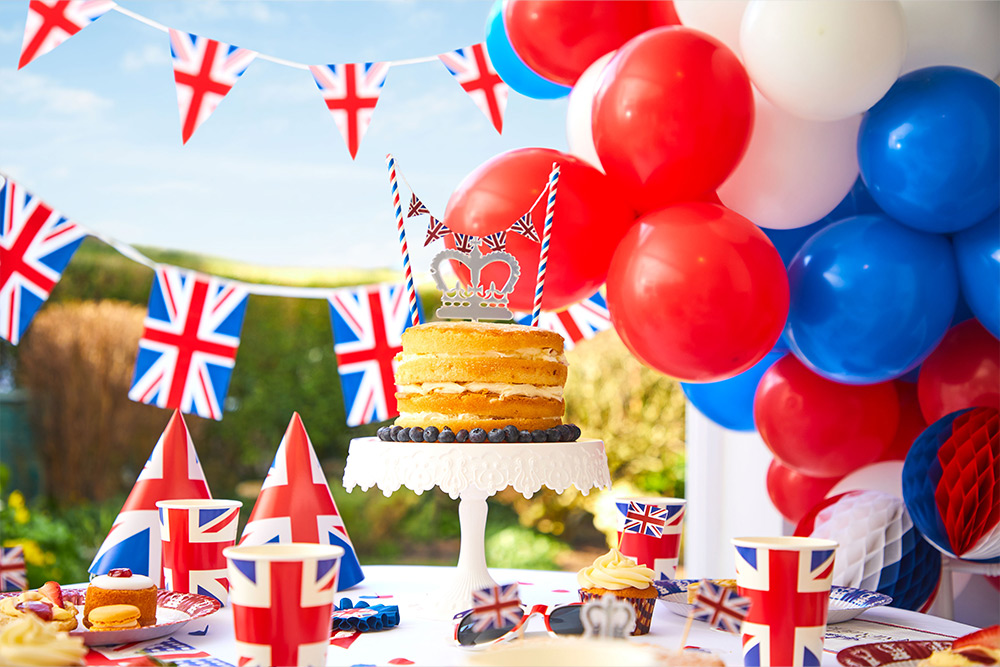 1. Party Delights
Party Delights has a whole host of products for the platinum jubilee including party kits, bunting, personalised banners, flags, themed decorations, life-size cardboard cut outs, tableware, cake toppers, fancy dress novelties and balloons that are perfect for decorating a street party.
It's not a party without balloons and bunting, especially when it's a good old knees-up for the Queen herself. Go traditional and adorn your doorway with a red, white and blue balloon garland or hang Union Jack bunting in a variety of flag and pennant shapes to let everyone know you're celebrating.

Enjoy a royal luncheon with a Union Jack table cover, crown cups and plates, and Queen-themed cake toppers and glass decorations to bring your Platinum Jubilee party to life. Finish off your tableware with a splash of scattered confetti.

Finally, invite your favourite members of the royal family with masks of Queen Elizabeth, the Duke and Duchess of Cambridge and Prince Harry. Or, why not include a life-size cardboard cut-out of Her Majesty to really get the royal celebrations in full swing.
Visit partydelights.co.uk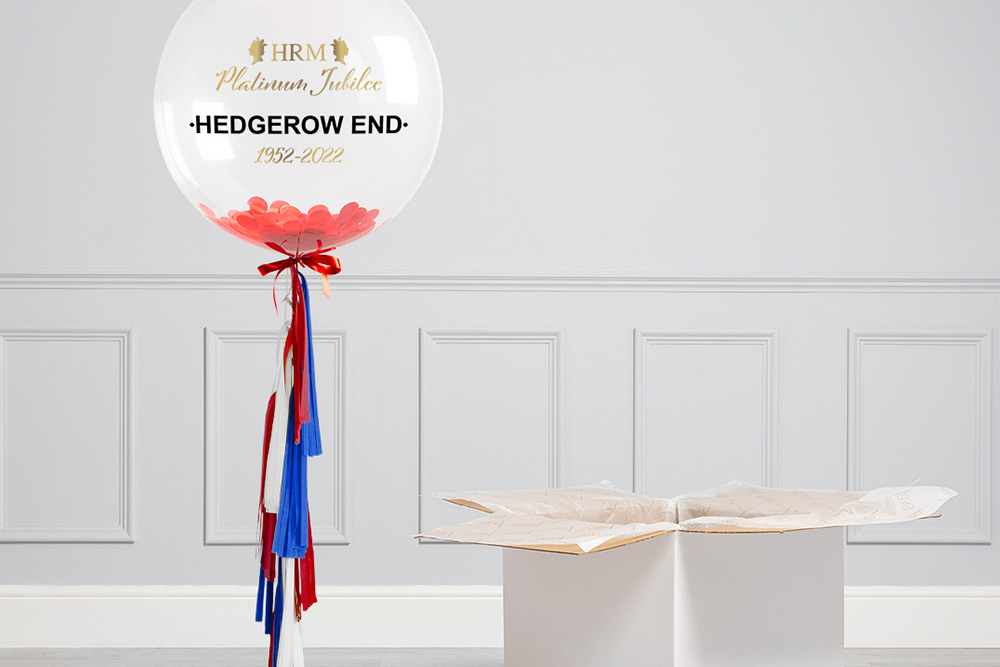 2. Bubblegum Balloons
If you're looking to really wow the neighbours with your street party celebrations, then head to Bubblegum Balloons who are delivering ready-made and inflated Jubilee balloons to your door.
Ranging from Crown and Champagne balloons to Union Jack balloons and 6ft tall Jubilee Balloon Pillars, it'll be easy to see who has gone all out for crown and country this Platinum Jubilee.

Looking to get personalised? Then their Personalised Confetti Balloons perfectly displaying your road name will be right up your street!
As the first British monarch to reach this milestone, the Queen's Platinum Jubilee is an incredibly special time to pop the English sparkling wine, sip on some tea, enjoy a scone and celebrate Queen Elizabeth II in the way she'd like us to (a dry martini in hand).
Visit bubblegumballoons.com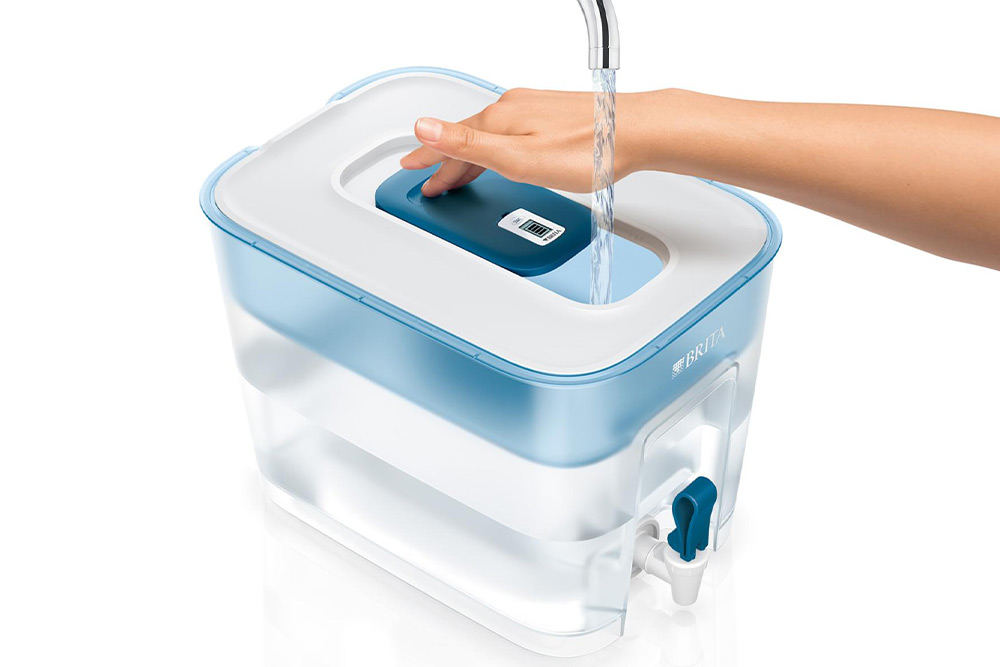 3. BRITA
Beat the heat this summer with these healthy refreshing drinks.
To get you ready for any upcoming al fresco gatherings, BRITA has created four summer drinks to prep ahead of the Jubilee bank holiday week and general summer celebrations.
If you're planning a bash to celebrate the Queen's Jubilee, the royal-themed 'Earl Majesty orange iced tea', a twist on the Queen's favourite beverage, will score top points as a thirst-quenching pitcher.
With MAXTRA+ Filter technology, BRITA is the perfect partner for creating iced tea, removing limescale and other taste impairing impurities, meaning that the iced tea not only tastes better, but looks more appealing too.
To make your drinks extra fresh and tasty, the BRITA Flow with a capacity of 5.2 litres, will ensure that none of your guests are left out at the beverage station.
Happy summer partying!
Visit the Brita website to shop the BRITA Flow and more.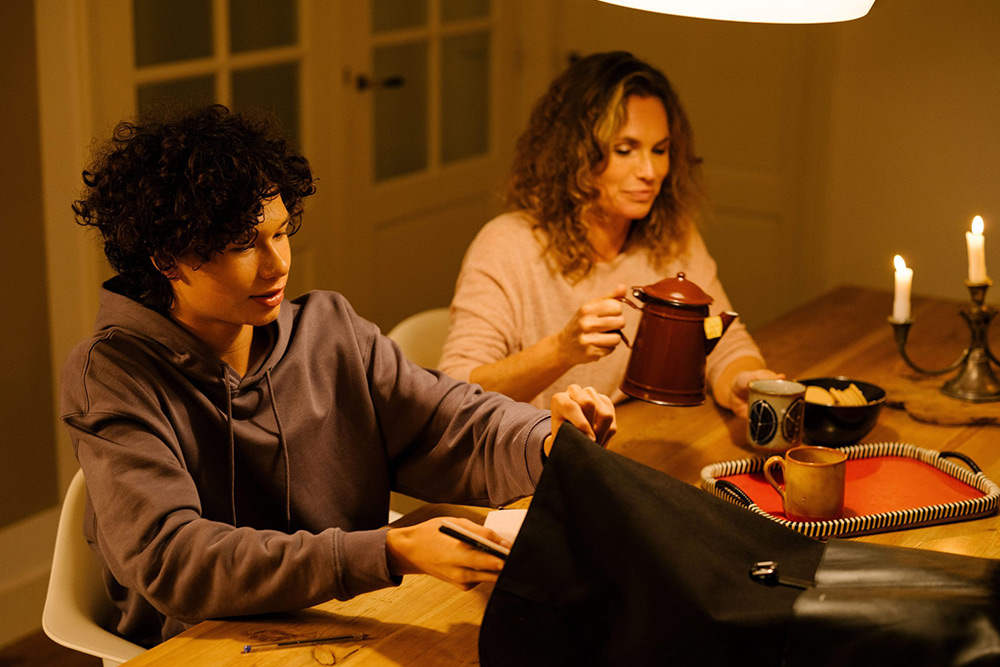 4. INNR
Celebrate the Queen's Platinum Jubilee this June in style with Innr outdoor smart lighting. Whether you're gearing up to host a big garden party or getting your outdoors ready for relaxation and rejuvenation at home – Innr has the ideal solution to get your garden fit for a queen! 

The European smart lighting expert has everything you need to enjoy the bank holiday weekend – with millions of colours to choose from, you can turn your garden blue, red and white to bring the Jubilee cheer wherever you want with the power of lighting.  

Whether you want to be the talk of the street party, or prefer the simple yet effective approach to decorating your home, Innr has a selection of must-have products to impress this Jubilee weekend. 

Visit innr.com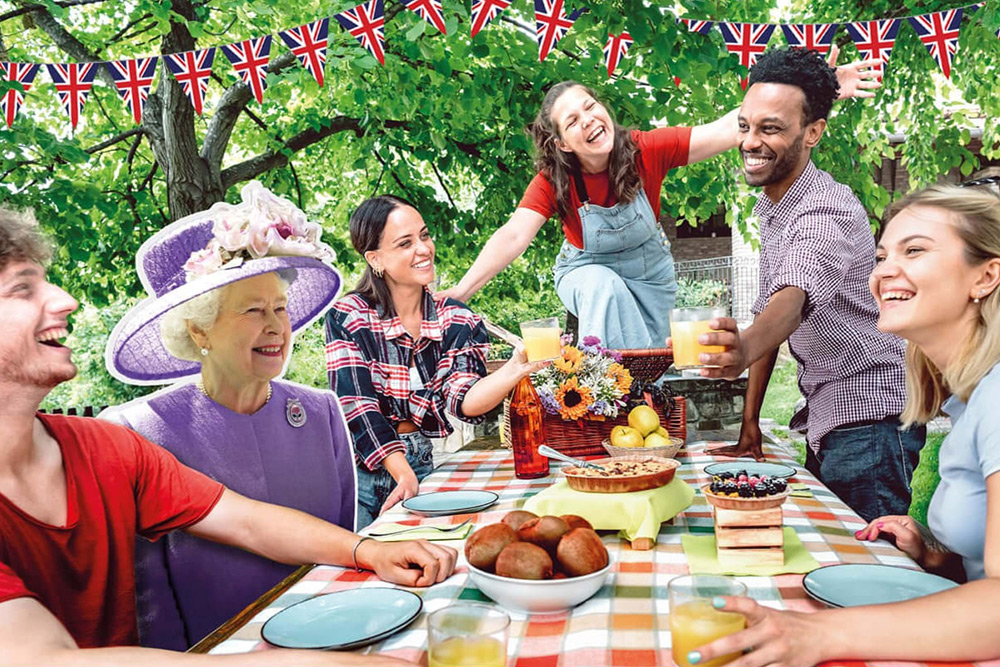 5. WTTB
With WTTB Jubilee parties can enjoy a royal presence.
Street parties lined up to celebrate the Queen's Platinum Jubilee can now have their own version of HRH at the event – thanks to the UK's leading online print platform.
WTTB has unveiled its very own range of customised products to mark the Jubilee, aimed at adding a royal touch to any celebration.
The company has come up with every possible item that would make the event memorable, from invitations to banners, selfie frames, posters, hand clappers and wrapping paper. And that includes a special created 'sitee' – a to-scale, waist up, cardboard cut-out of Her Majesty
And to ensure that afternoon cuppa also gets in on the act, there are personalised mugs and cake boxes which have been designed especially for the occasion.
Each piece of predesigned artwork can be customised, allowing organisers to create something unique for their very own celebration and add the wording or detail of their choice.
Visit wherethetradebuys.co.uk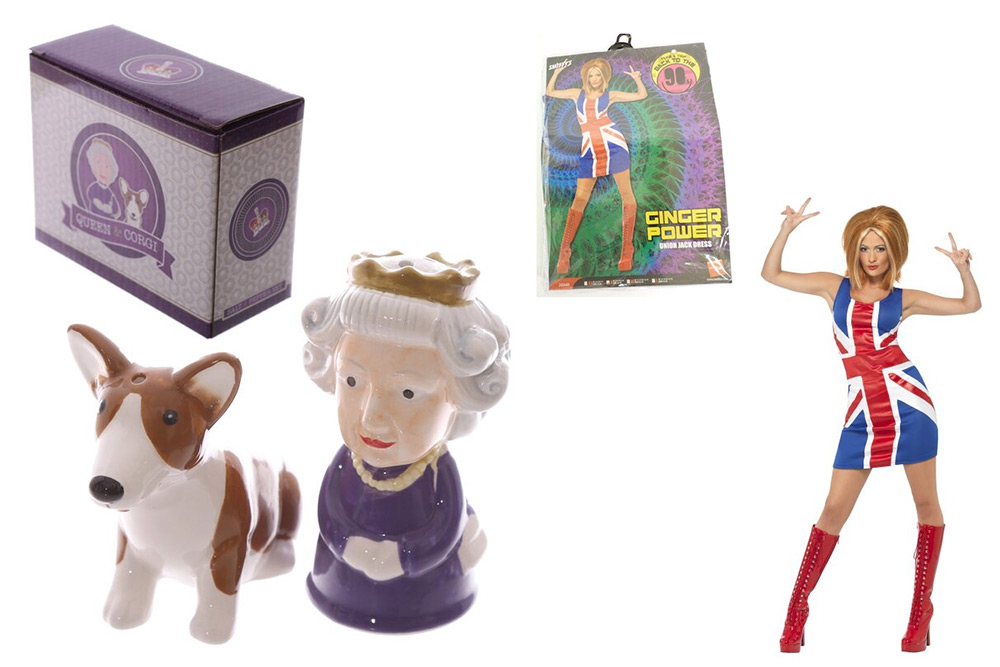 6. OnBuy
Move over Funko Pops, solar pals are the 'OG' novelty collectables. Coming in a range of themes and characters; place a solar pal in direct sunlight and watch them dance the day away.
So, for that upcoming Jubilee street party, why not grab yourself a Queen and Corgi Solar Pal Set? While you're enjoying tea and sarnies, place the Queen and her corgi on the table and watch them dance a merry jig. Guaranteed to put a smile on everyone's face!
Prepare your backyard for any upcoming jubilee garden parties with OnBuy's four-piece novelty plant marker set. Standing at 5cm tall, and made of durable plastic, the mini plant pot royal gardeners include four unique designs. Ensure your garden is watched over by Her Royal Highness this Jubilee! 
With Queen and Corgi Salt and Pepper Shakers, cake toppers and even fancy dress costumes, OnBuy have everything you need for the perfect Jubilee party.
Visit onbuy.com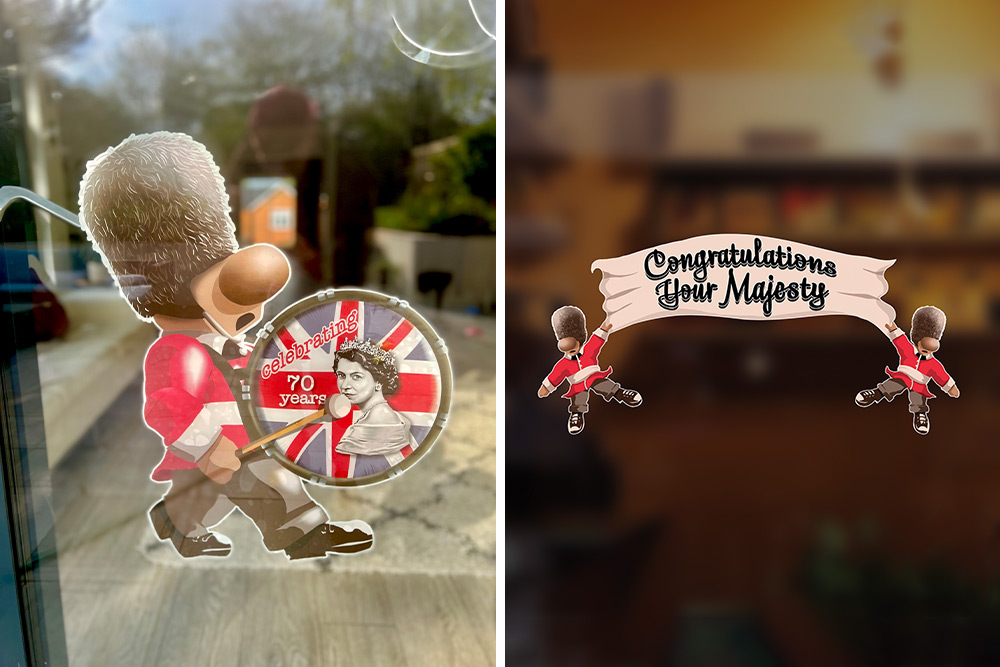 7. Snow Windows
Get in the spirit of the Queen's Platinum Jubilee with these fabulous reusable and recyclable Jubilee window stickers from Snow Windows.
Created by awesome snow spray artist Tom Baker (check out his work on the Snow Window Gallery), simply peel off the backing and place in your window. This is the perfect eye-catching background to your street party.
They're brilliant to add a touch of Jubilee fun to a shed or garden office windows. There are nine designs to choose from including Drummer Guard, Guard with Jubilee Balloon or Jubilee Flag, Congratulations banner, Jubilee bunting, a Jubilee Giant Stamp and even a red Jubilee London bus!
Visit snowwindows.com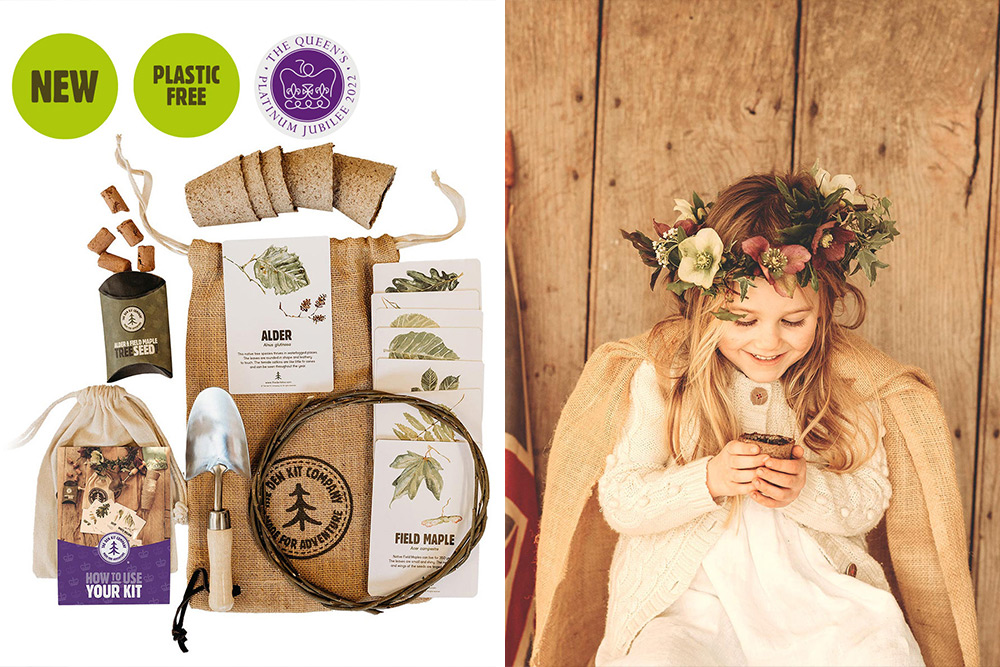 8. Plant A Tree For The Jubilee
The Plant a Tree for the Jubilee Kit invites children to be a monarch of their own little outdoor kingdom. Containing nature-inspired activities that include decorating a woven willow crown, sowing native tree seeds, and learning how to identify some of the UK's best-loved tree species. This is a creative, planet-friendly way for every child to celebrate the Queen's Platinum Jubilee.
Offering every child an outdoor experience whatever the weather, this Plant A Tree for the Jubilee Kit was lovingly designed to capture creative imaginations, encourage resourcefulness and innovation, provide escape and sanctuary, and most of all supply hours and hours of simple fun. For boys and girls, for everywhere and for years to come – the gift of adventure.
Visit thedenkitco.com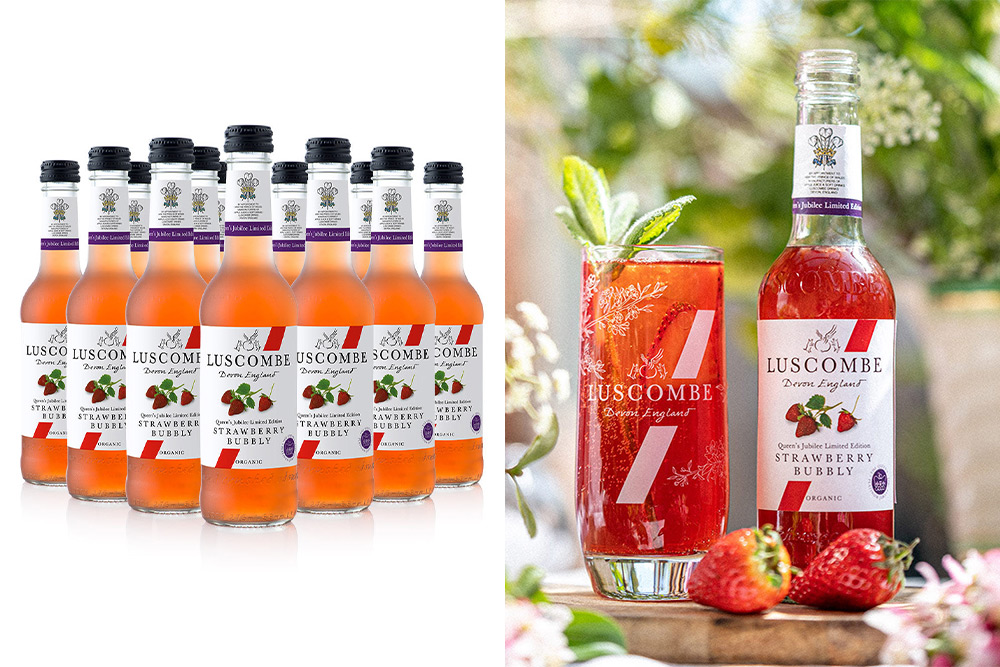 9. Luscombe's Jubilee Street Party Box
Raise a toast this June to the Queen's Platinum Jubilee with Luscombe's new Queen's Jubilee Limited Edition Strawberry Bubbly.
The epitome of an English summer, this quintessential Strawberry Bubbly balances the finest organic strawberries with organic Sicilian lemons, Madagascan vanilla and soft Dartmoor spring water to create a lightly sparkling bubbly. Like all the drinks in the Luscombe range, it contains no artificial additives, sweeteners or concentrates.
Simply buy two or more cases from luscombe.co.uk and enter the code JUBILEE at the checkout to receive 20 Luscombe paper cups and a five-metre string of beautiful bunting. For larger celebratory get togethers, simply email the friendly team at Luscombe after you've ordered and they will pop in as many cups and strings of bunting as you require.
Visit luscombe.co.uk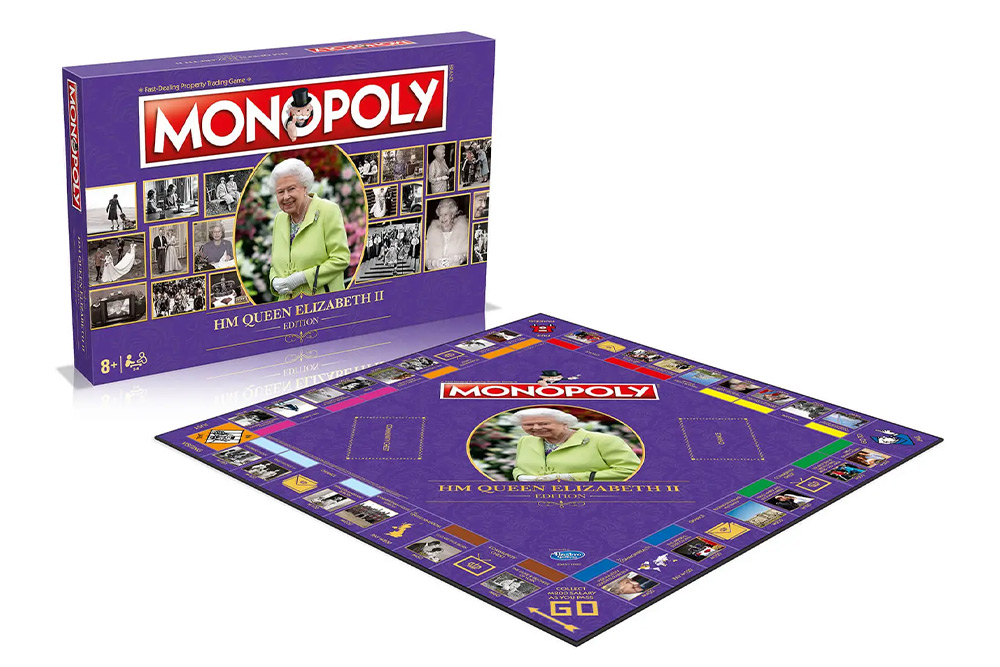 10. Games from IWOOT
Hosting a street party to celebrate the Jubilee, and need to keep the whole family entertained? IWOOT have you covered, with everything from a HM Queen Elizabeth II Monopoly board game, complete with Corgis, to two 1000-piece royal jigsaws and a Queen Elizabeth II playing card pack, where the 'queen' isn't just part of the deck.
IWOOT are not forgetting the history buffs, there is also a newspaper book crammed with over 100 historical stories and events from the 1950s, including the Queen's coronation.
Celebrate the Jubilee weekend in style thanks to IWOOT, the one-stop shop for all your gifting needs.
Visit iwantoneofthose.com
To see your company in any upcoming features we are arranging please email editorial@hurstmediacompany.co.uk