For all the cycling enthusiasts out there, Checklist has compiled this list of useful cycling brands to help keep you on track. Whether you're a competitive rider, a weekend cyclist, or just teaching the little ones, we're sure this list will have something for you.
1. Raleigh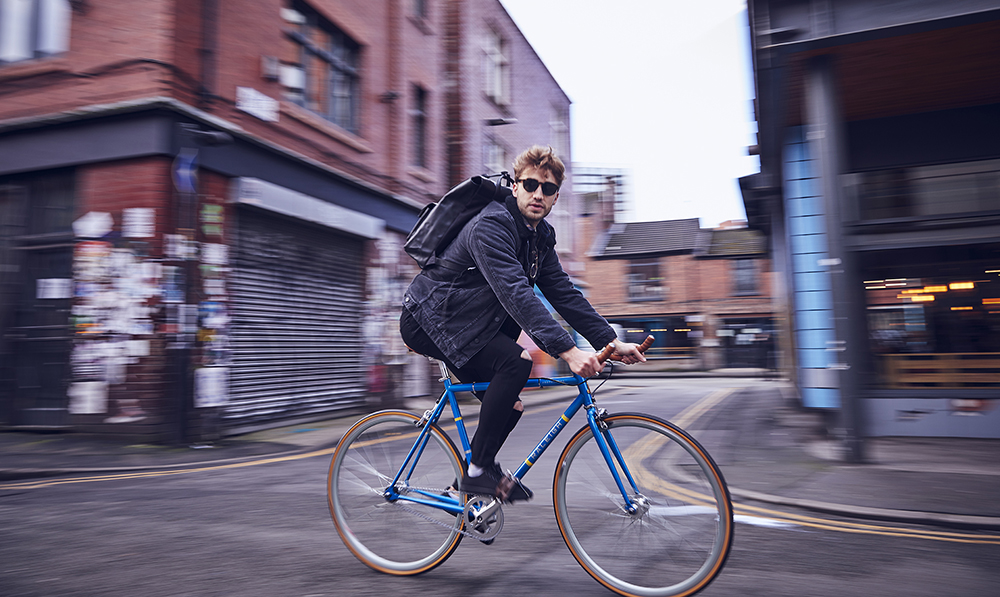 Raleigh is one of the world's oldest and best-known bike brands. Established in 1887 in Nottingham, England they are still based in their hometown today. Discover more than 130 years of history and passion for cycling, along with their vision for the future.
With bikes to suit the whole family, Raleigh delivers a fantastic range of adult and kids bikes for all ages and abilities. Whether it is commuter and town bikes, to balance and adventure kids bikes, they really have it all.
So what are you waiting for? Take to the outdoors, make the most of the British summertime and experience the unparalleled joy of cycling with Raleigh.
Find out more at raleigh.co.uk
2. E-go Bikes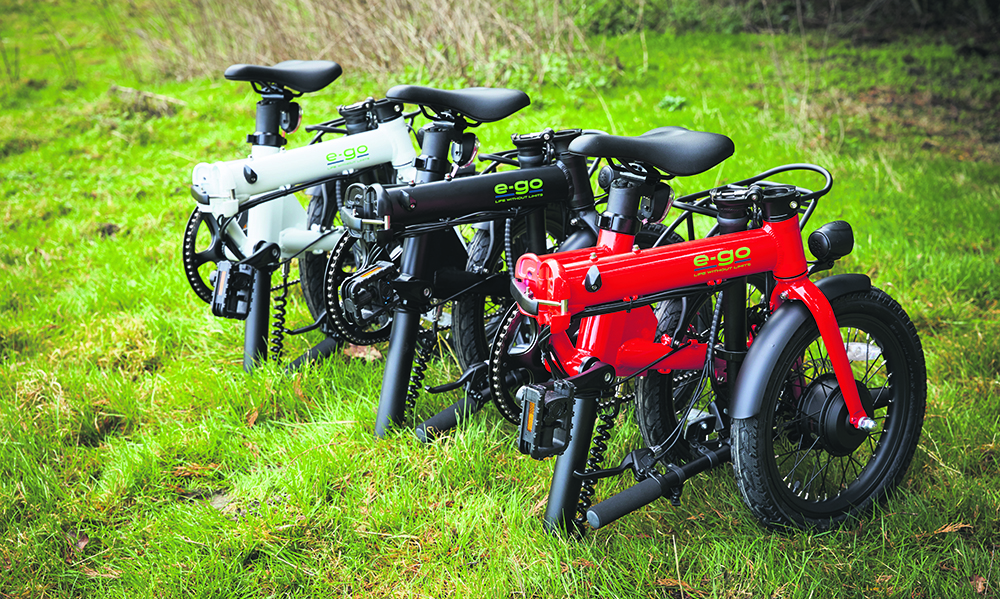 Ways to cut carbon dioxide emissions have never been more vital, and carbon-friendly transport is in vogue. E-go Bikes offer three types of their fantastic foldable electric bikes for greener, cleaner travel.
Lite is their top-selling bike for commuters, boat owners, apartment owners and city-goers. It's a small, portable folding bike that really packs a punch with its 36-volt 250W motor powered by a 6.4Ah LG battery to give a range of up to 50km. It weighs just 15kg, and can be folded in seconds to put in the car boot.
Lite+ is similar to the Lite but with the addition of larger wheels, seven-speed Shimano gears and a 7Ah Samsung battery. It weighs 18kg in total.
Max A is a bigger bike all-round with a huge 14Ah Samsung battery, seven-speed Shimano gears. It has a range of up to 90km and weighs 20kg.
Find out more at e-gobike.co.uk
3. Frogbikes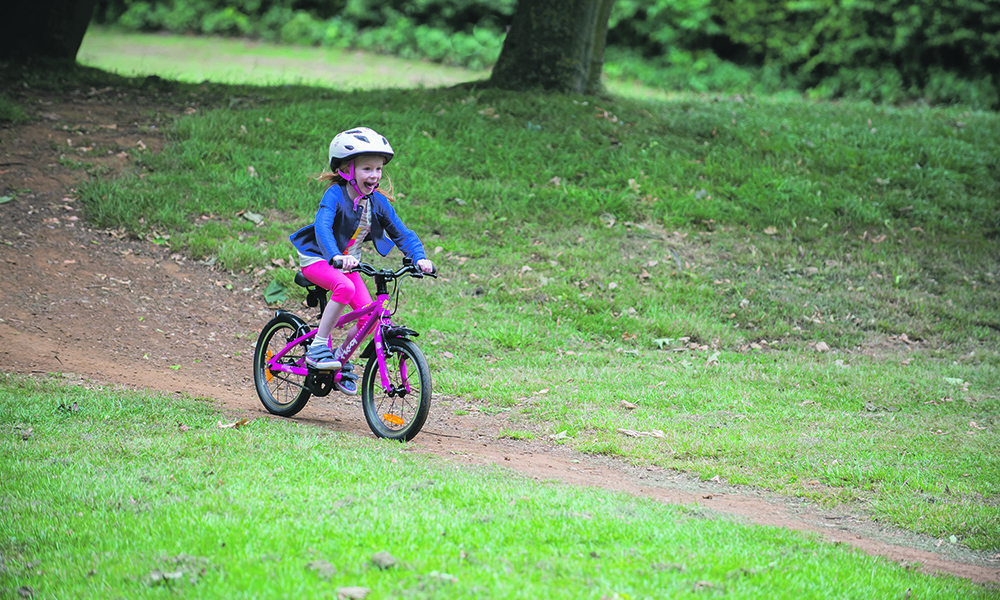 As parents, we want our children to get the best start in life and for them to grow into happy, healthy and successful grown-ups. Increasingly parents face daily battles with 'screen time' – whether it's TV, games or even just phones. Introducing kids to cycling from an early age gives them lifelong skills to keep them active.
This is why Frog Bikes invested in research to develop a range of high quality, lightweight kids' bikes to encourage more kids to get out and enjoy the freedom of cycling.
On a lightweight bike which is correctly fitted to the child they find it easier to learn, develop skills quickly and can keep up with mum and dad. Every part of a Frog Bike is designed specifically for smaller riders, so the bike is the best fit possible and easier to handle.
Find out more at frogbikes.co.uk
4. Nano Bikes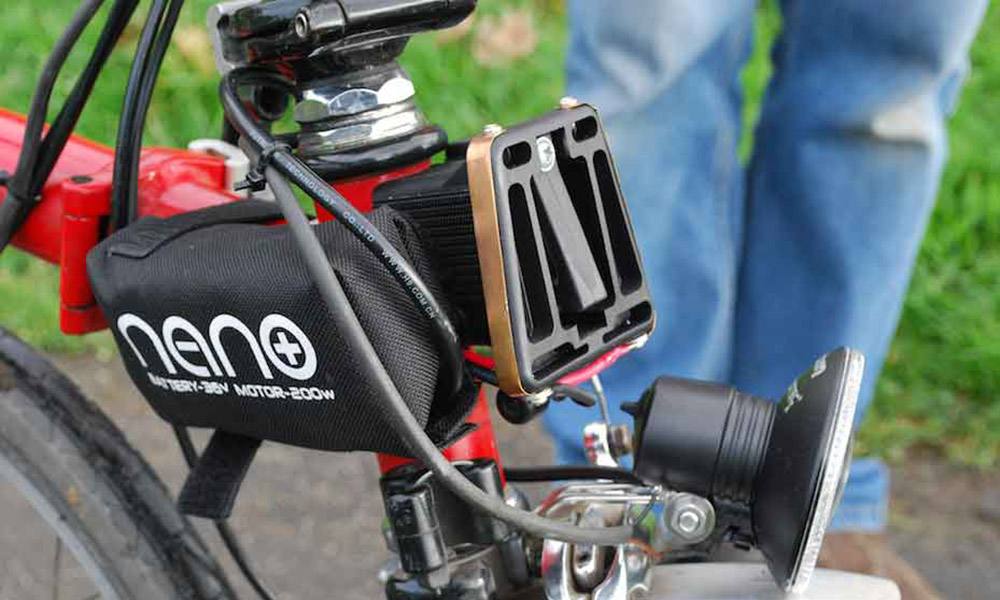 Rediscover the joy of cycling with the nano electric bikes system. Level out the hills to arrive cool, calm and collected wherever you are going: shopping, commuting or out exploring.
The lightest, quietest and easiest to fit Brompton electric conversion is specifically designed to fit perfectly on a Brompton but can also be fitted onto Moultons and selected other brands.
Your bike can be transformed into electric drive in just a few hours with prices from £785 for everything you need for the conversion. Nano Bikes can fit the kit for you or supply everything you need for a DIY conversion including full fitting information.
With over 10 years' experience fitting and maintaining electric bike systems on Bromptons, a conversion system by nano electric bikes is the superior choice if you already own a Brompton or if you are looking at a second-hand or new one.
Find out more at nanoelectricbikes.co.uk
5. Jorvik Tricycles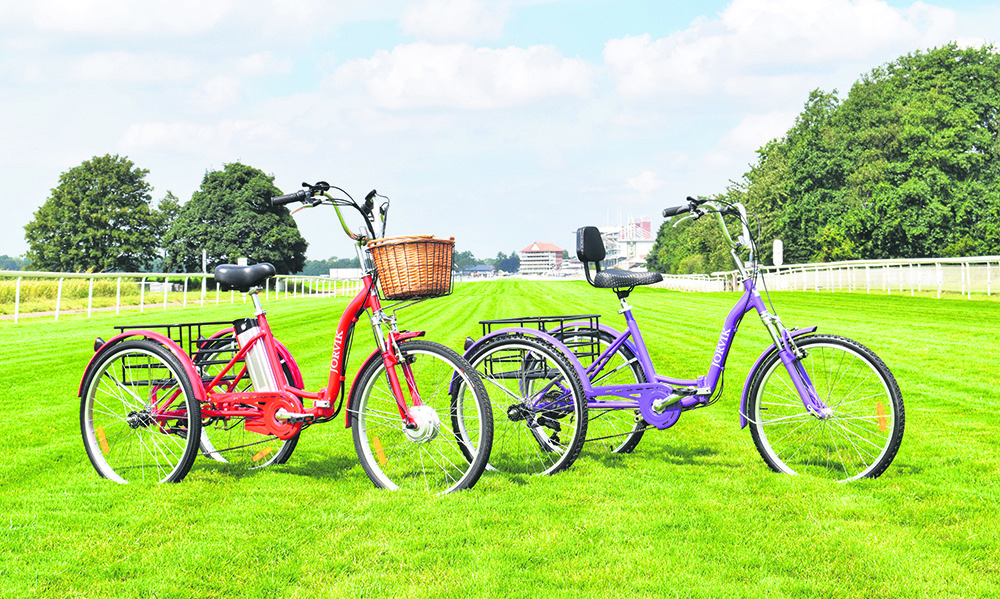 Jorvik tricycles is an iconic British company supplying high quality tricycles in the heart of the historic city of York. They produce a wide range of quality adult tricycles in multiple colours, ranging from Folding Tricycles, Low Step-Over Tricycles, Mountain trikes and best-selling Electric Folding Tricycle which makes peddling seem effortless.
All their tricycles come in a variety of sizes, suiting the small to the tall and the young to the old. Jorvik tricycles are the perfect way to cycle for all types of riders. Whether you have balance or mobility issues or you just want the ease of three wheels while having room to carry your allotment tools or shopping bags, then a Jorvik Tricycle is for you.
Along with the added benefit of being kind to the environment while looking oh-so stylish, you'll also reap the benefits of the freedom and exercise a Jorvik tricycle provides, giving you a healthy body and a happy mind.
Find out more at jorviktricycles.com
6. Beryl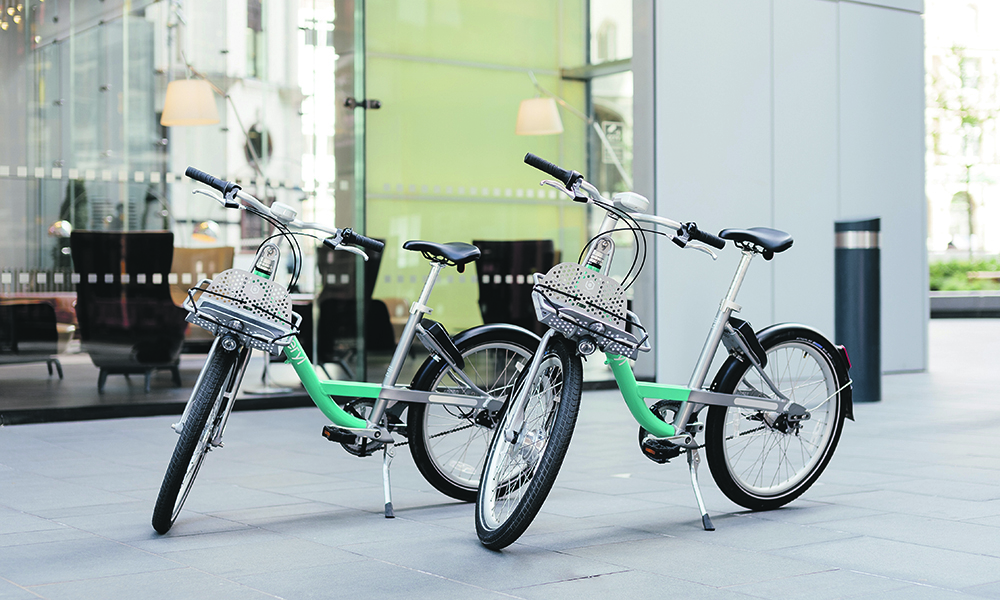 Beryl Bikes, the award-winning, London born and bred bike share, are on a mission to get more people in cities on bicycles.
Beryl Bikes are available across the City of London. Whether you need to get to your office quickly from Liverpool Street station, fancy going further afield to discover a new lunch spot, or have a meeting across the Square Mile, Beryl Bikes can get you there quickly and easily.
Beryl first hit London's streets with their award-winning patented Laserlight, seen on over 11,000 bikes in the Santander Cycles scheme. Earlier this year they began operating several successful bike share schemes in cities across the UK and have recently announced they will begin their international expansion by operating in New York City from next year.
Find out more at beryl.cc
7. Hovding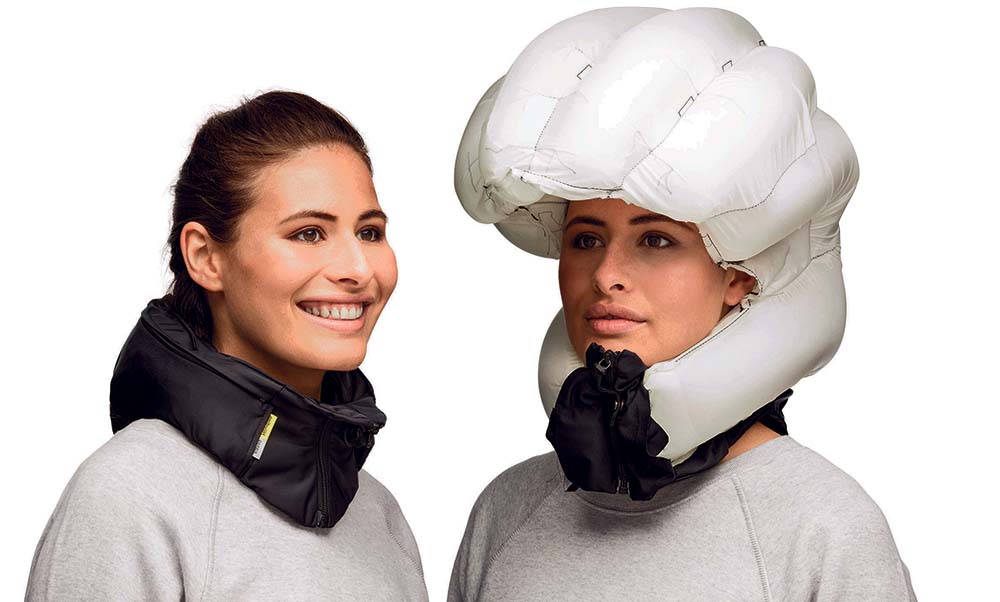 Developed in Sweden, Hövding is the world's first airbag for urban cyclists, ideal for riders of fold-ups, e-bikes, hire bikes and commuters.
In tests by Stanford University, Hövding's unique airbag, which is worn instead of a helmet, inflates to cover your head whilst stabilising the neck to provide the best protection on the market. Stanford's conclusion was that Hövding is up to eight times better than a traditional helmet.
With a series of complex sensors and algorithms to detect cyclist's movement, it inflates in just 0.1 seconds to protect the head. Hövding have already sold more than 155,000 helmets across Europe and are available to purchase now at kitradar.com, the gadget lovers sports store.
Find out more at kitradar.com
8. PedalSure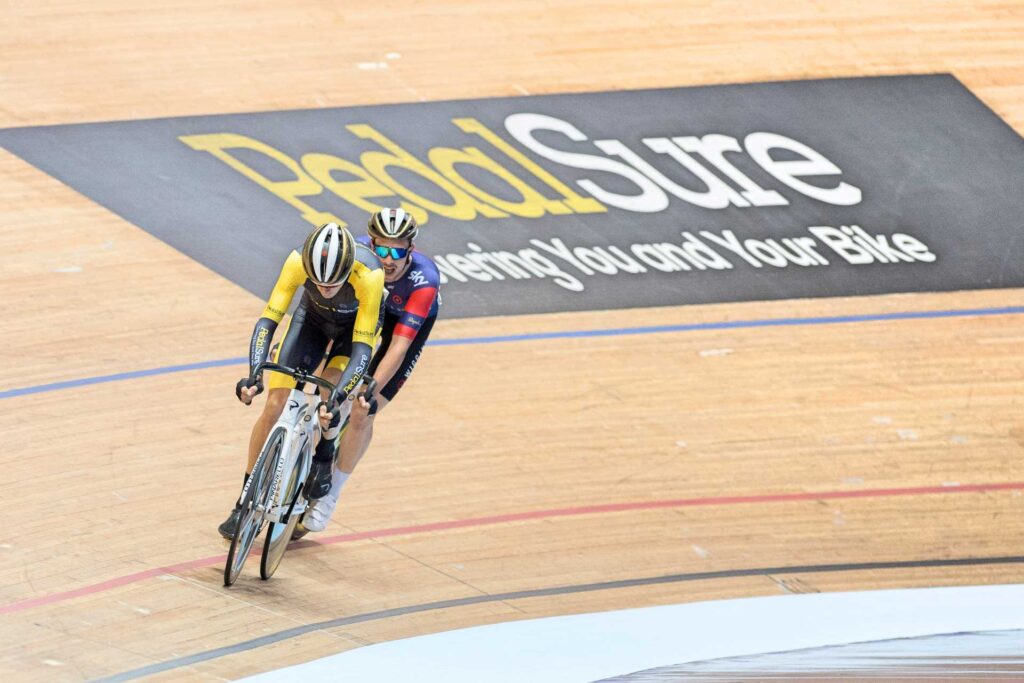 Did you know most cycle claims are due to accidental damage and theft? Did you also know most home insurers do not provide accidental damage cover while riding your bicycle, let alone allow you to participate in a sportive or race. Research has shown that household policies do not always cover bikes away from home. Even if you have contents insurance, it's likely you'll have to add your bike onto your policy at extra cost.
With specialist cycling insurance your bike is covered against theft and damage whether you're at home or out and about.
PedalSure is a leading specialist bicycle insurance provider offering comprehensive cover for cyclists and their bike; covering electric, road, mountain and commuter bikes. Insurance is bought online and allows customers to tailor cover to meet their needs.
Public Liability cover will protect your legal liability if you accidentally injure a third party or cause damage to property while riding your bike.
Find out more at pedalsure.com
9. Carradice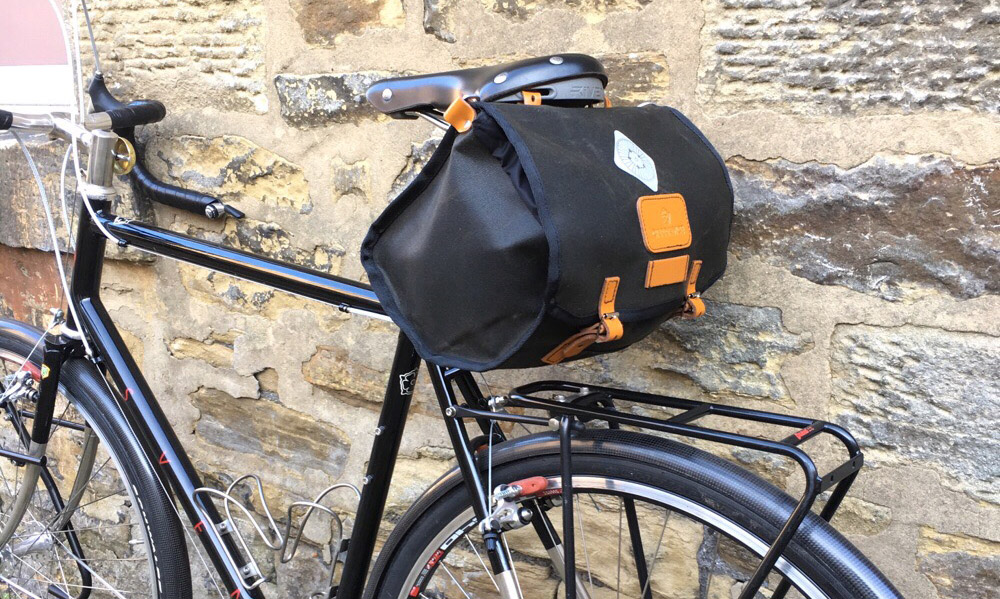 Carradice have been making saddlebags and panniers for more than 80 years. In the early 1930s Wilf Carradice first made a saddlebag for himself and discovered it was far better than anything else available. Friends soon asked for copies. By the end of the 30s Carradice were making tents, rucksacks, sleeping bags and jackets too. Throughout the 40s and 50s their bags were the choice of every hard riding tourist or clubman.
Carradice produce specialist and exclusive bicycle bags for city-goers and wheel-turners alike. Their extensive range of panniers, saddlebags and rackpacks are made with high-quality and durable materials to ensure the contents of your bag are held safe and secure.
Find out more at carradice.co.uk
10. Pashley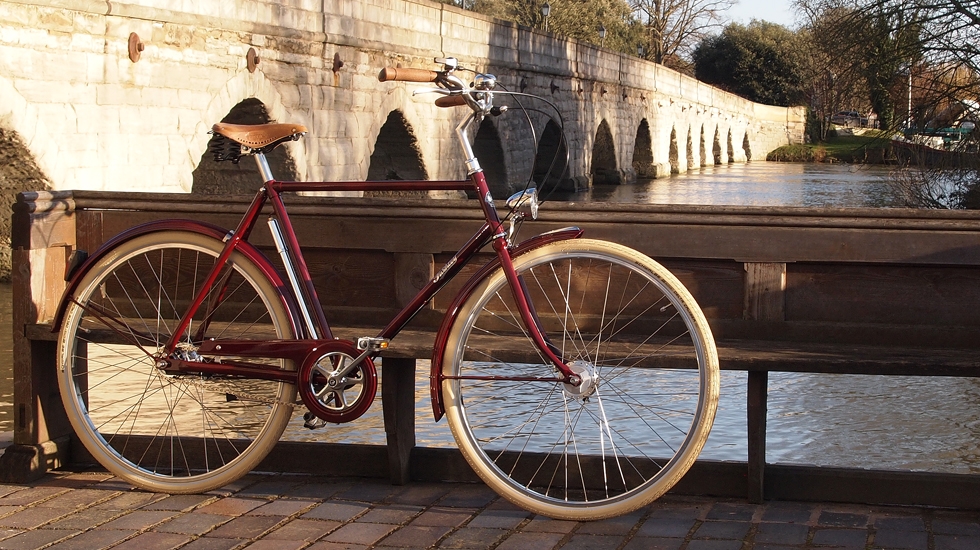 Pashley Cycles is England's longest established bicycle manufacturer. Founded in 1926 and based in Stratford-upon-Avon, their dedicated team design and hand-build a unique range of traditional bicycles and tricycles.
From their flagship traditional Princess and Roadster models to the exclusive Guvnor Path Racer, every one of their bicycles is built to exacting standards. The range includes classic and commuter bikes and retro beach cruisers, as well as adult and children's tricycles that provide stability and pleasure on three wheels.
Pashley also supplies high-quality carrier cycles, cargo bikes and load carrier tricycles for industrial and commercial use, offering companies an economical and environmentally friendly alternative for transporting food and equipment, vending, or delivering post.
Find out more at traditionalcycleshop.co.uk
To see your company in any upcoming features we are arranging please email laura@hurstmediacompany.co.uk or editorial@hurstmediacompany.co.uk