Ensure your child gets plenty of the great outdoors with one of these rurally positioned institutions.
Millfield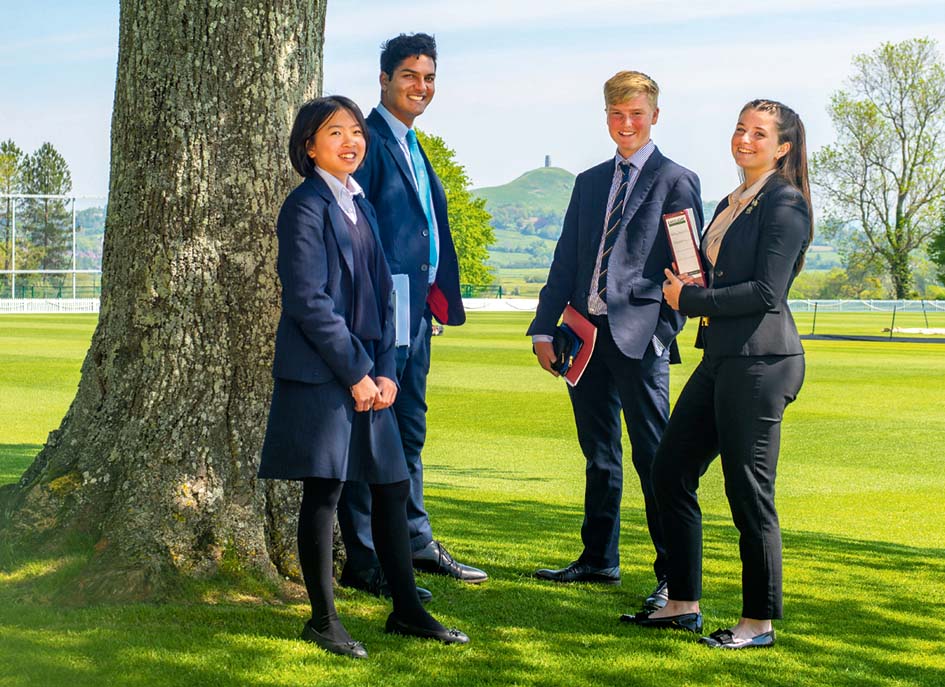 Somerset is the setting for Millfield, a co-educational secondary school with its own pre-prep and preparatory school in nearby Glastonbury. The campus spreads across 240 acres in and around the village of Street. Millfield has students from more than 65 nationalities enjoying the benefits of its expansive land.
Fees: Start from £3,020 per term.
Find out more at millfield.com
ACS Cobham
ACS International School Cobham enjoys 128 acres of leafy green campus in Surrey. Learners are admitted from the age of two, with boarding available for those aged 12 upwards. With 1,300 students representing more than 70 different nationalities, the co-educational school prides itself on having an international ethos. The campus is complete with soccer and rugby fields, softball and baseball diamonds, an all-weather track, tennis courts, and a six-hole golf course.
Fees: Start from £4,115 per semester.
Find out more at acs-schools.com
Kilgraston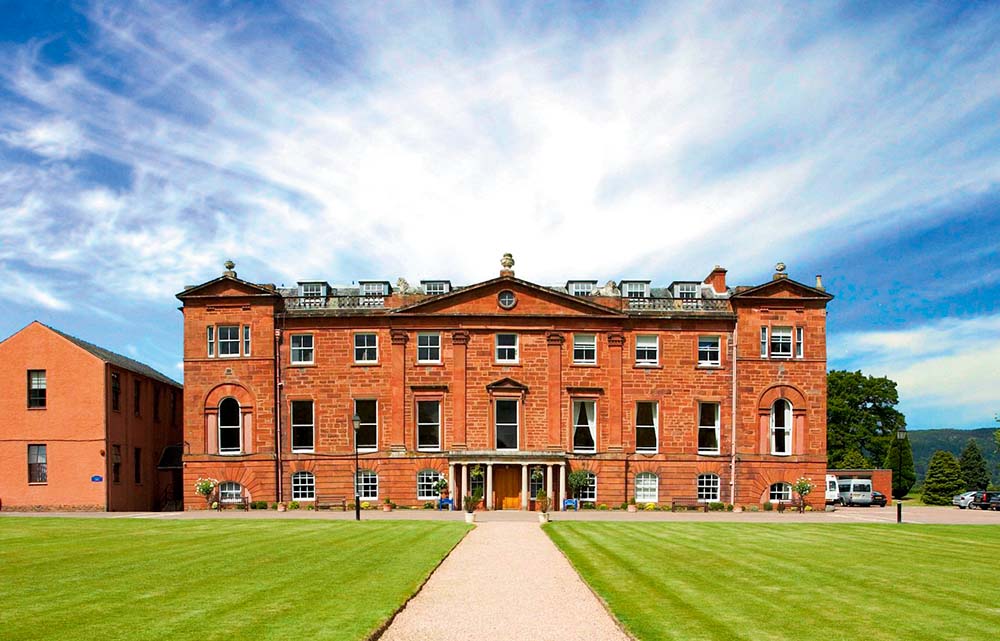 An hour's drive from Glasgow or Edinburgh, Kilgraston is set in the countryside of Perthshire. With 54 acres of parkland to roam across, the scenery and wildlife is very much part of the experience here. 50 different activities are supported at the school, including raising social awareness and considering the importance of ethical and fair trade practices.
Fees: Range from £4,080 to £11,845 per term.
Find out more at kilgraston.com
Windlesham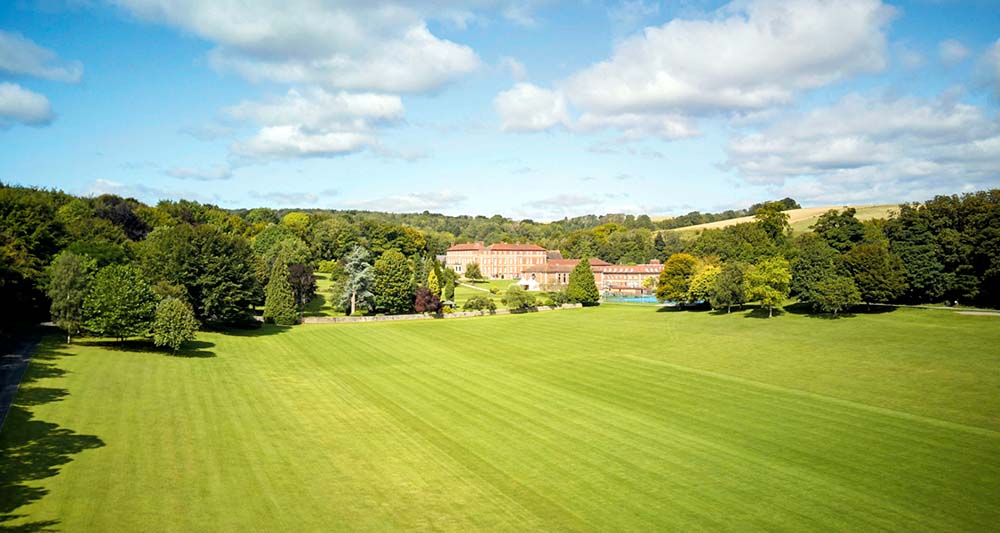 Windlesham House has 63 acres of Sussex Downs countryside for pupils to play and relax in. Popular activities include polo, tennis and golf, all on-site in Pulborough, West Sussex. It's co-educational, progressive and includes sports stars Thom Evans and Tom Williams, both England rugby players, Olympic Horse Eventer Tina Cook and swimmer Duncan Goodhew, in its list of former students.
Fees: Start from £3,185 per term.
Find out more at windleshamhouse.com
Haberdashers
Haberdashers' Monmouth Schools is a small group of schools set in the Wye Valley of Wales. It includes pre-prep and nursery and separate boys and girls' prep and boarding schools. Ultra-modern, purpose-built facilities – including a fully equipped recording studio – sit alongside restored listed buildings on campus.
Fees: Start from £1,580 for nursery, to £11,389 per term.
Find out more at habsmonmouth.org
Giggleswick
Set across 215 acres of stunning Yorkshire countryside, Giggleswick School also boasts 500 years of heritage. It's one of the leading independent co-educational boarding and day schools in the north of England. Pupils are taken from two-years-old all the way to 18, though boarding is only available from Year 5. The school focuses particularly on performing arts but has excellent sports, technology and science facilities too.
Fees: Start from £2,950 to a maximum £11,900 for senior boarders.
Find out more at akapr.co.uk
Sandroyd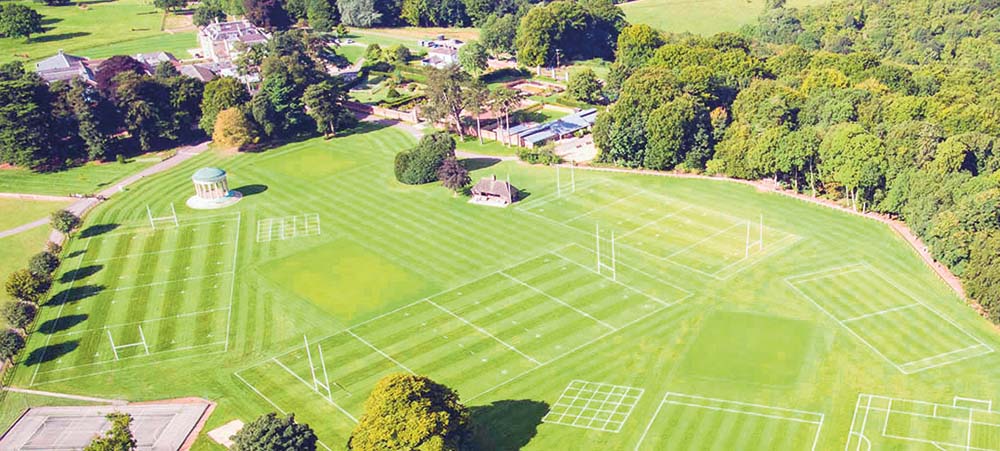 One for the pony-mad set, Sandroyd is set in 60 acres of outdoor space in Wiltshire, Salisbury. It caters for day and boarding pupils, boys and girls, aged two to 13 and riding is a big part of school life. The main building is 19th century Rushmore House, which sits in the Rushmore estate, now playing fields, woods and parkland, near Tollard Royal village and the county border with Dorset.
Fees: Start from £3,190 per term.
Find out more at sandroyd.org
Repton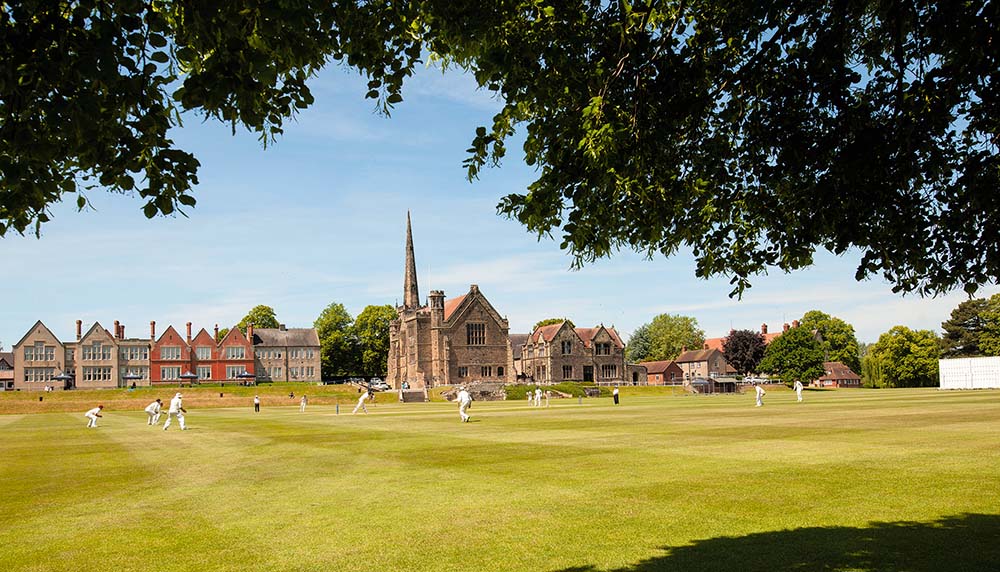 Once the school of BFG creator Roald Dahl, Repton School and Repton Prep are found in a south Derbyshire village of the same name, surrounded by rolling hills and greenery across 50 acres. The co-educational, independent day and boarding schools are Christian, and take pupils aged three to 18.
Fees: Start from £3,172 (prep) and £9,096 per term.
Find out more at repton.org.uk
Stonyhurst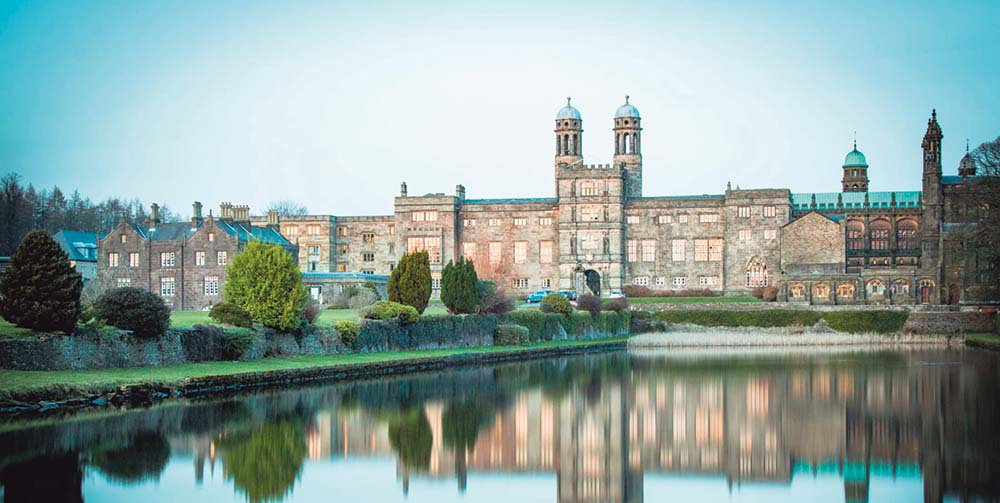 Another one for the North, Stonyhurst is a Catholic co-ed school with a whopping 1,000 acres of Lancashire rural estate. It's the oldest continuously active Jesuit school in the world. The day school takes children from three-years-old, with boarding available from ages seven to 18. Along with its many sporting facilities, the school, situated near Clitheroe, has its own working observatory.
Fees: Range from £7,250 to £12,200 for full UK boarding per term.
Find out more at stonyhurst.ac.uk
Christ College
Situated in the heart of the Brecon Beacons, Christ College makes the most of its surroundings to extend classrooms beyond the walls of the school. The school's adventure programme is offered to pupils from Year 4. It comprises a series of progressive and challenging outdoor activities to build on pupils' physical, spiritual, social and moral development.
Fees: Range from £3,194 to £6,528 per term.
Find out more at christcollegebrecon.com