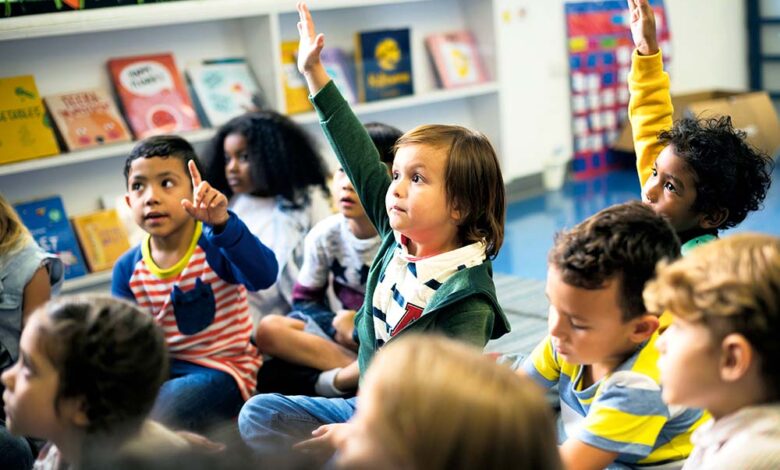 More than 100 years ago Dr Maria Montessori reported that a child's development lasted from the age of newborn to 24 years
Research is now confirming what she was telling us – the area of the brain controlling social behaviour and rational decision-making keeps on developing until we are well into our twenties.
But Dr Helen Stevens, a clinical psychologist who runs early attachment services across Greater Manchester, would argue it begins even before birth.
"Through pregnancy and during the first two years of life a baby's brain is very sensitive to the context in which it is growing and the care they receive – it has a physical impact on their developing brain," she said.
"An infant whose parent or carer can meet their emotional needs is able to develop skills in emotional regulation, attentional control and empathy. They will also develop a sense of themselves as worthy and the world and other people as trustworthy."
Georgina Hood, the founder of Paint Pots Montessori Schools, believes encouraging independence from an early age is key.
"You can make the child's environment more accessible by creating a home and classroom that encourages independence. For example, by installing low hooks so they can hang their own coats up and low shelves so they can reach and choose books and toys and put them away."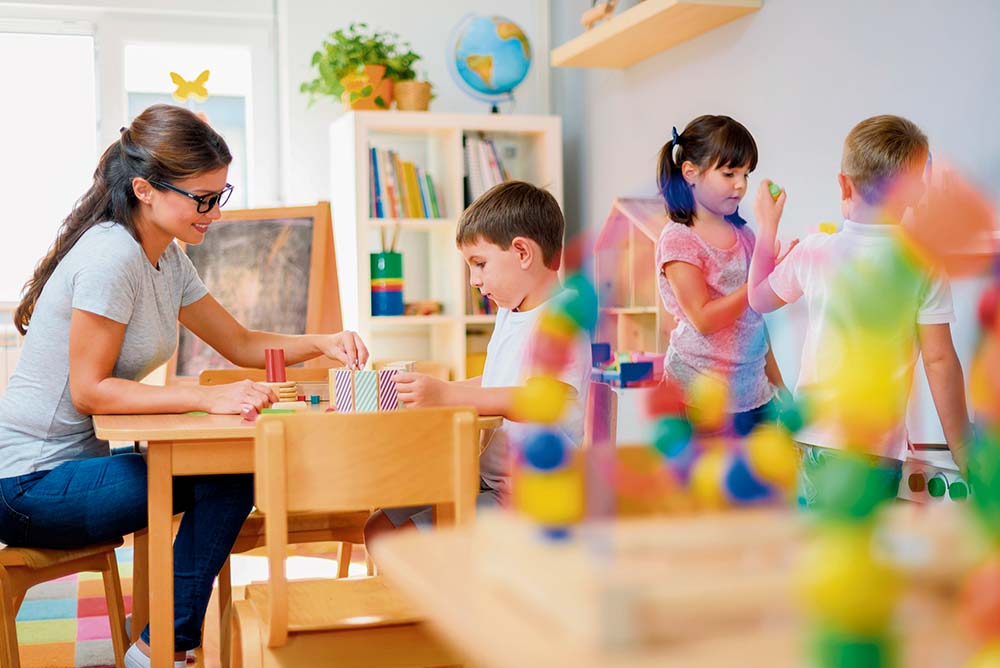 But time to do things in their own way is also important for children, she said.
"To develop in a happy and healthy way children need time to develop skills and they also need time that is not rushed and is sometimes unscheduled for wonder and to develop curiosity," Georgina said.
"Children need the freedom and time to be curious about the world around them."
Sarah Sutherland, head of pre-prep at Windlesham House School in West Sussex echoed the value in allowing to children to find their own way.
"The independence to make decisions, self-select activities and negotiate social situations is fundamental to positive wellbeing," she said.
"Supporting wellbeing in the early years ensures our children grow up happy, healthy individuals who understand the importance of looking after themselves, those around them and the world in which they live. It is all too easy to want to push children on to the next phase of their lives but we need to allow them to be children.
"Covid has shown us how we can change the way we work and still be successful. The most creative solutions being the most successful, our children are witnessing that first hand from us.
"By shifting away from teaching children what to learn and in contrast supporting them in understanding how to learn, we are shaping the future. They will be risk takers and confident problem solvers. We have the ability to do that and there is no better time than right now."
As The Foundation gets to work promoting and commissioning high-quality research to increase knowledge and share best practice – working with people from across the private, public and voluntary sectors to collaborate on new solutions and develop creative campaigns to raise awareness and inspire action. It is hoped that with real, practical solutions the social problems of today and tomorrow can be reached.
To see your company in any upcoming features we are arranging please email laura@hurstmediacompany.co.uk or editorial@hurstmediacompany.co.uk