10 TOP Homes
Homes
Trending
10 top useful brands to make your house a home
Advertorial feature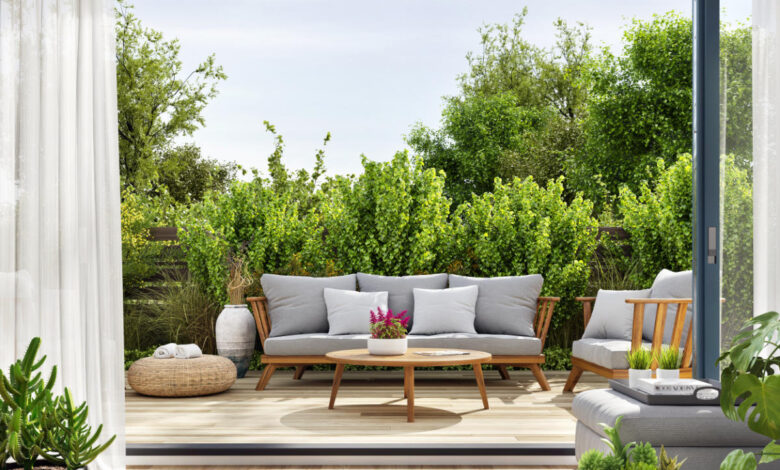 Home really is where the heart is, and making sure your home and garden are in tip-top shape can do wonders for your daily life, no matter the season.
So, whether you're looking to spruce up your interiors, or make the most of your outdoor space for the summer months, this selection of ideas will fire up the imagination and make your home the best it can be.
Grey squirrels, a solution at last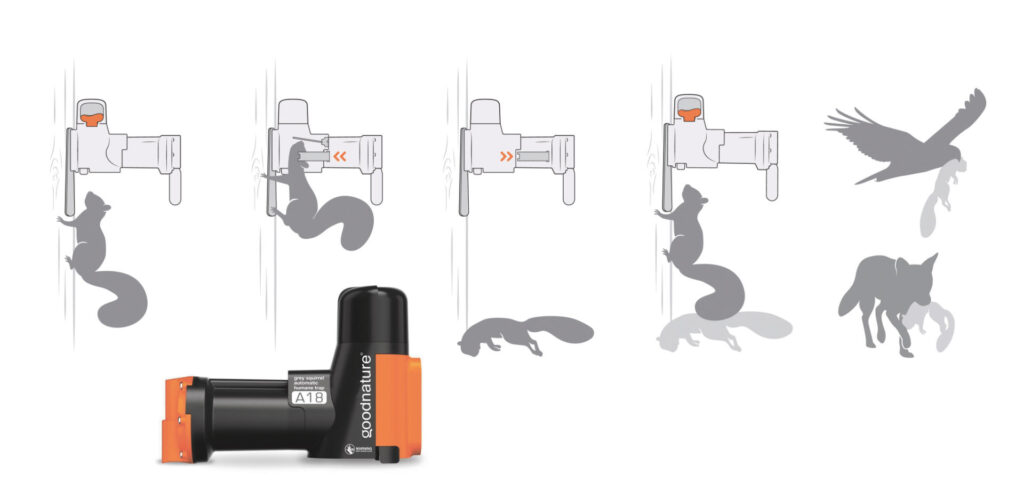 Goodnature was started for good reason, to protect endangered species across the globe. Approved by DEFRA, the goodnature A18 is an automatic, humane, multi-catch grey squirrel trap. The CO2 powered trap can dispatch up to 18 squirrels per cylinder, resetting automatically after each capture. The trap comes with a digital counter to keep track should the dispatched rodents be scavenged. Buzzards, red kites and foxes welcome a leisurely meal without any toxins.
Grey squirrels are a nuisance in the garden; they damage young trees by stripping the bark, eating through veg plots, and searching for the best tulip and crocus bulbs. They often raid the bird feeders and eat the eggs and chicks of native songbirds.
Vance Paines at goodnature traps UK, advised how best to safeguard homes this spring. He said: "A well-placed A18 on the fringe of your property will benefit yourself and nature. Gardens remain well kept, songbirds can eat freely, and there will be little risk of them chewing into loft spaces, causing further damage."
Grey squirrels are an invasive rodent, causing an estimated £37 million damage a year to woodland in England and Wales1. Although habitat loss plays some part, red squirrels have become endangered primarily because of the introduction of the grey. Greys carry squirrel pox (parapoxvirus), and this can be deadly if passed on to the reds.
1. The cost of grey squirrel damage to woodland in England and Wales (Royal Forestry Society, 2021).
Crown Pavilions – the world's finest garden rooms and luxury gazebos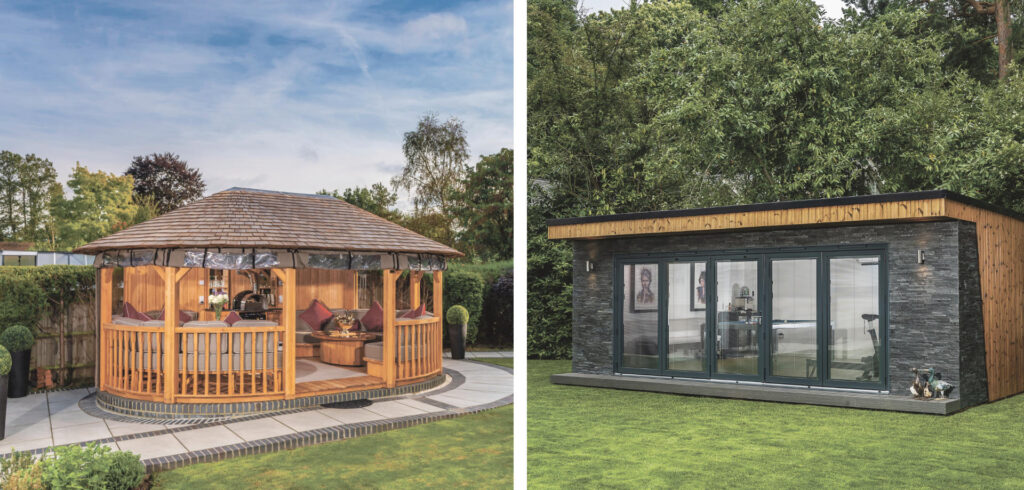 Lord Alan Sugar has said: "Their buildings are undoubtedly the best that money can buy."
Since appearing on ITV's Love Your Garden, the British public have sought out Crown Pavilions and their unique luxury gazebos and garden rooms. With a growing list of discerning customers, including Lord Alan Sugar and Duncan Bannatyne, Crown Pavilions are often described by those in the know as the best in the business.
A luxury wooden gazebo from Crown Pavilions creates a unique space in the heart of your garden where you can entertain friends, cook, serve sumptuous suppers and party long into the night. Or, if you prefer the quieter life, a blissful space where you can relax over breakfast, laze away a summer's afternoon or simply sit back and enjoy a good book.
A Crown Pavilions insulated garden room, built to residential standards is for those seeking additional living space. However, unlike a bricks and mortar extension a garden room can be built in just a few short weeks and in many cases planning permission is not required.
Have you struggled to get a mortgage because you are over 50?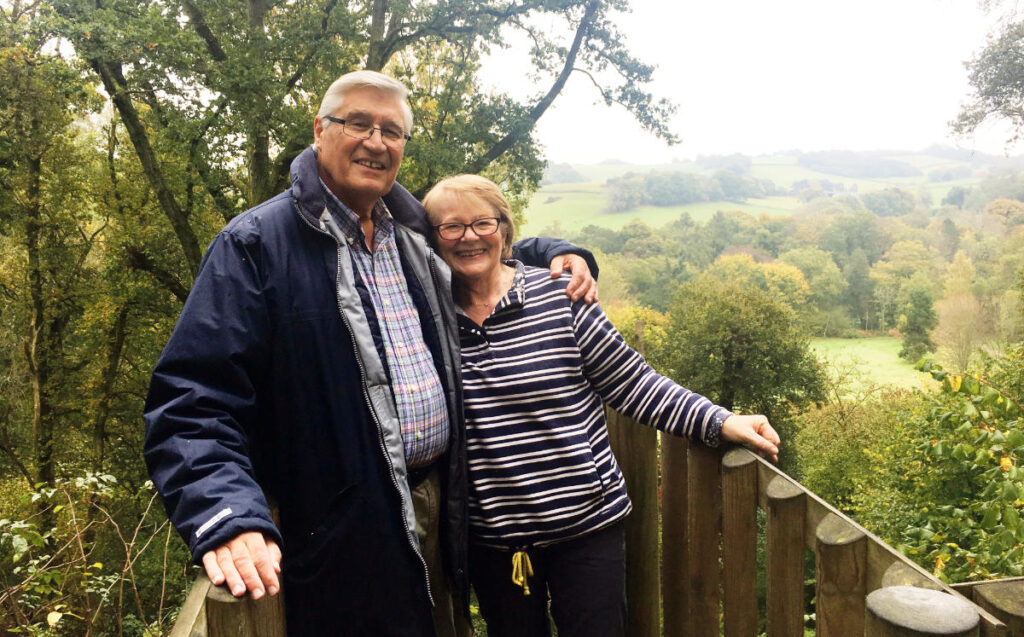 Most people don't realise how significantly their financial freedom will change once they reach 50. Many remain unaware of the impact that crossing this threshold will have on their financial opportunities. However, those already of age can clearly see their finances becoming more complicated and frustrating.
Mrs Atkins, aged 69, was left dismayed after being turned down for a mortgage due to her age: "It seemed bizarre to me that, purely on age, that was the end of the mortgage, even though we could comfortably afford to pay it. It just seems ridiculous".
LiveMore was founded with a firm belief that borrowers over 50 deserve better. They specialise in lending to people looking for mortgages who are aged from 50 to 90 plus, with good financial track records.
According to Walnut research*, only half of people aged 50 and over are aware of the future difficulties they will face with their finances, including getting a mortgage.
Despite their excellent credit history, many banks are turning away mature borrowers. This precludes them from opportunities like getting a mortgage to help buy a new home, remortgaging to stay in their home, withdrawing equity to help their kids onto the property ladder, or simply releasing some cash to enjoy retirement.
Gary, a former NHS consultant surgeon aged 71, was left shocked when he discovered how challenging a mortgage had become. He said: "Initially, I thought, 'oh, getting a mortgage should be straightforward,' because I've never had a problem."
David Higginson, a 69-year-old volunteer, knew equity release wasn't right for him, but was inundated by companies trying to sell it to him. He said: "I must get either an email or a letter every day from some company about equity release."
At LiveMore, they know their customers have managed their money for decades, been through booms, busts and lived through six prime ministers. Thousands of people between 50 to 90 plus can afford a mortgage to live the
life they deserve – yet the industry doesn't recognise their wealth of life experience and refuses to lend to them.
LiveMore consider all borrowers' diverse income sources and treat every case individually.
You shouldn't feel trapped by high interest rates or forced to consider financial products that don't suit your needs. The good news is, they offer alternative products to help achieve your financial goals.
One LiveMore customer, Alan Jones, said: "I would recommend them to anyone because they have been brilliant and I have had no problems at all."
Jennie F said: "I've got the security I want until I'm 80." Tim Wood added: "Impressive is an understatement."
*Source: Understanding the over 50s (Walnut, 2020). LiveMore Capital Limited is authorised and regulated by the Financial Conduct Authority and is on the Financial Services Register no. 82057 and registered company no. 11630369 in England and Wales. All loans are subject to status. Think carefully before securing other debts against your home. As a last resort, your home may be repossessed if you don't keep up with payments.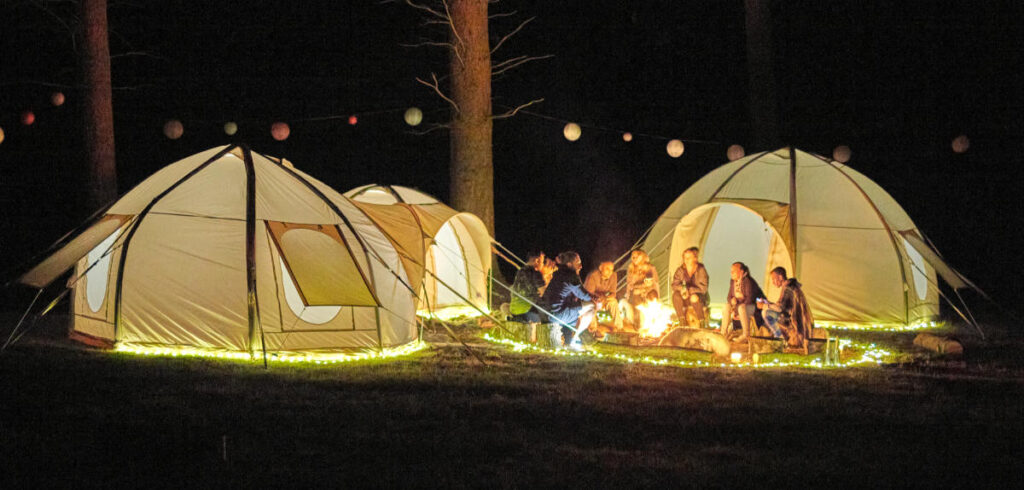 One of the UK's leading glamping companies, globally-renowned for exclusive and forever innovative tent designs, are giving you the opportunity to be the proud owner of a 4m Nova Air Dome Tent. This is a pole-free dome-shaped structure boasting no fuss and endless thrills. Simply plug in and pump it up.
The highest quality tiling and construction tools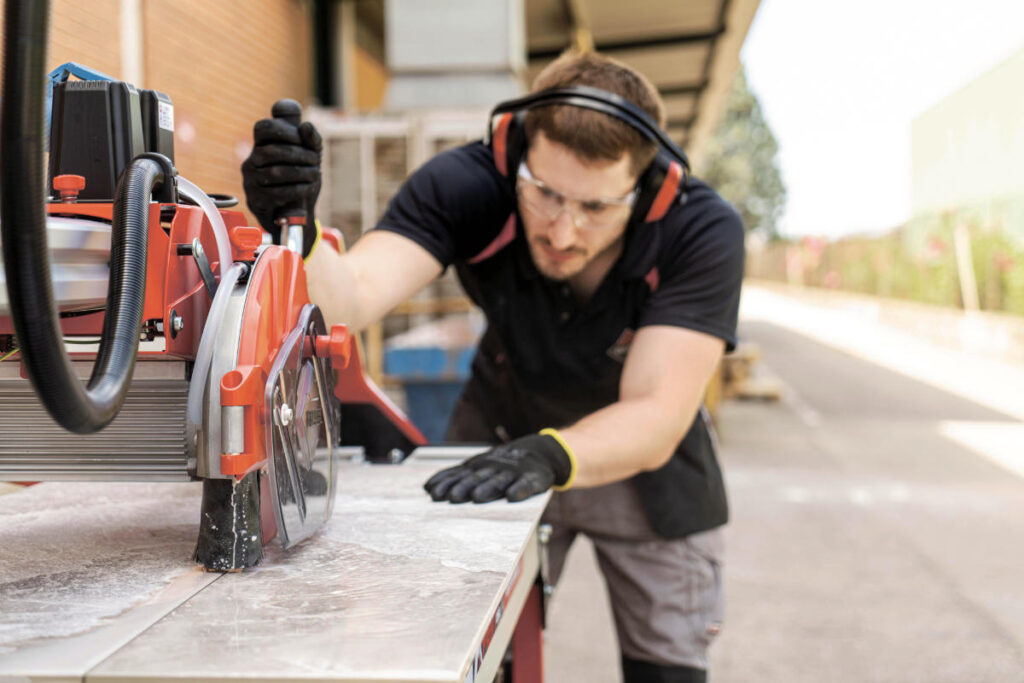 As a leader in the field of professional tile installation and construction tools for over 70 years, RUBI are constantly developing new solutions to address the needs of professional tilers and landscapers.
RUBI's latest product innovation is their Tile Regulator, designed to assist professionals in achieving the perfect finish when laying and adjusting large format tiles. This tool can be used with a variety of their products, including levelling systems and slab trans heavy duty lifting system.
As the material used in the landscaping market has developed, RUBI saw a need to produce products that are capable of performing to the high quality that is now expected within the industry. Materials such as 20mm porcelain requires specialist tools for the professional to make accurate cuts with a high-quality finish. RUBI offer both tilers and landscapers a complete range of tools for cutting, drilling, levelling, and laying tiles, including porcelain and natural stone.
Get your garden summer-ready with Composite Decking and save £150*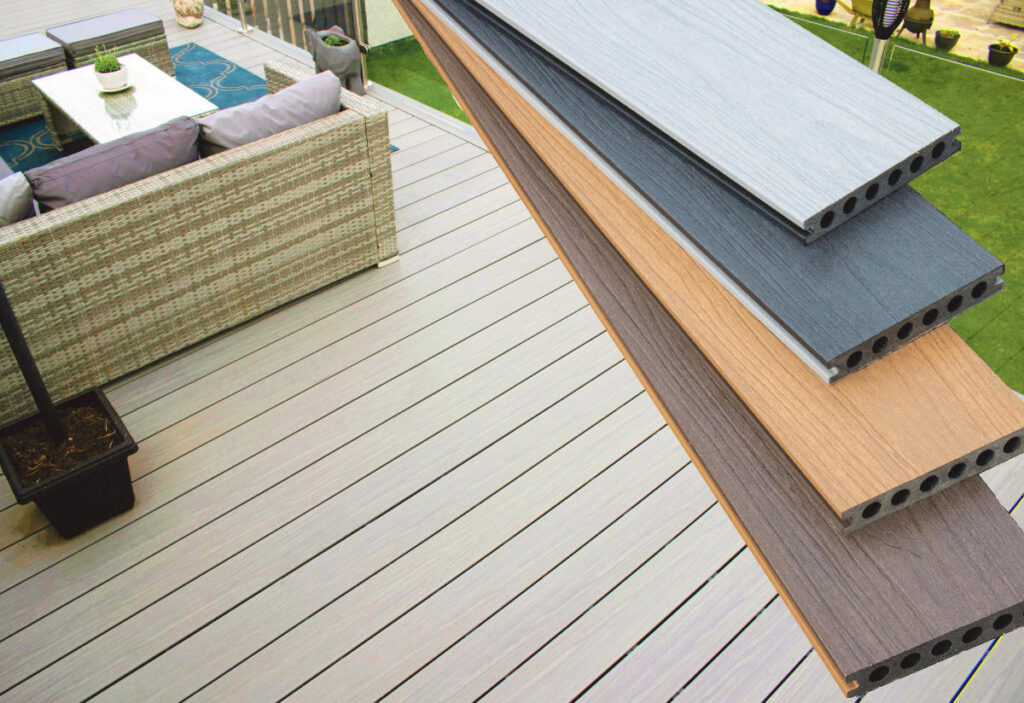 Summer is fast approaching, and so too are those long afternoons relaxing in the garden. It's nearly time to get the deck chairs out and prepare the Gin and Tonic.
Composite Decking is the new long-lasting alternative to traditional timber decking – it will never rot, twist, warp or crack, and comes with up a to a 25-year warranty. As well as being highly stain and fade resistant, composite decking doesn't need any of the back-breaking painting, staining or treating required by timber decking, leaving you
to simply sit back and soak up the sunshine.
*Based on UK average garden deck size. **Offer Valid until 31 August.
For more information: ovaeda.com
Bring family and friends together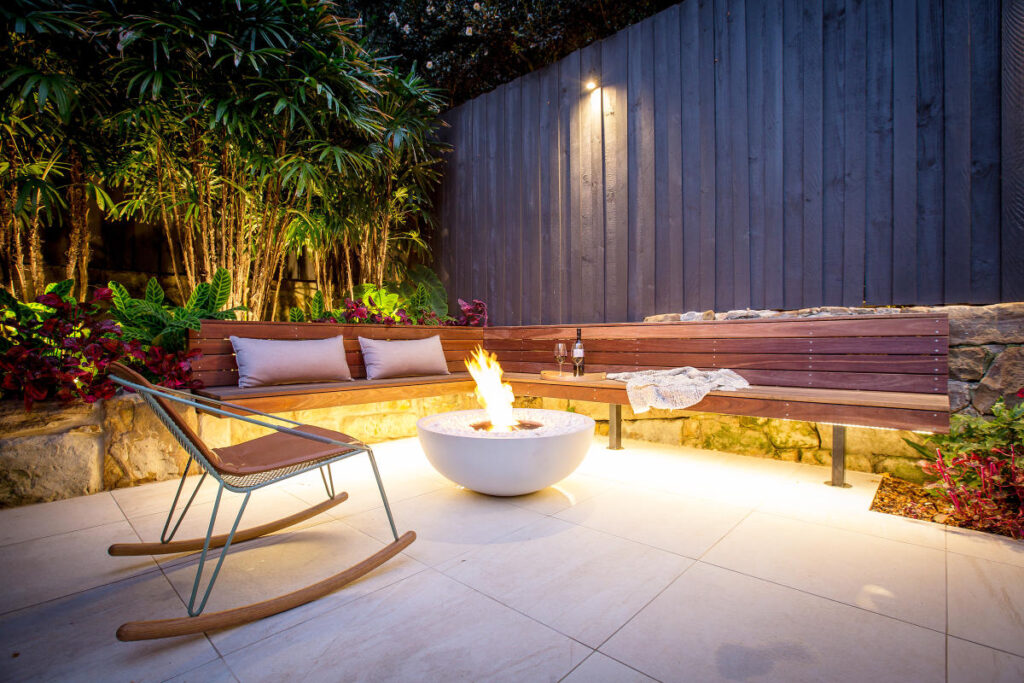 With summer just around the corner, there's no better time to start creating new memories. Especially after what people have been through during these past couple of years.
But before you send out your invites and prepare the cheese and nibbles, consider adding something special to your outdoor entertainment setup – a statement-making fire pit.
Harrison Fires' fire pits don't just make an eye-catching home feature, or a way to strike up conversation – they're the best excuse for any homeowner to bring family and friends together.
Unlike other fire pits that run off coal and gas, the Harrison Fires range is exclusively fuelled by e-NRG bioethanol: a sustainable, renewable energy source made from plant by-products. The only combustion products are water and CO2 – in the same amounts as would usually be inhaled. Which means no smoke, no ash and no soot to clean up.
This also means no chimney or flue is required, allowing you to install these fire pits just about anywhere. This makes them ideal for homeowners that want to enjoy a fire without the hassle, mess and undesirable emissions.
Whether it's a crisp summer evening or a chilly winter night, these fire pits are a guaranteed way to create a cosy, welcoming atmosphere. Because who doesn't like gathering around a fire on a crisp summer evening?
Made-to-measure blinds delivered to your door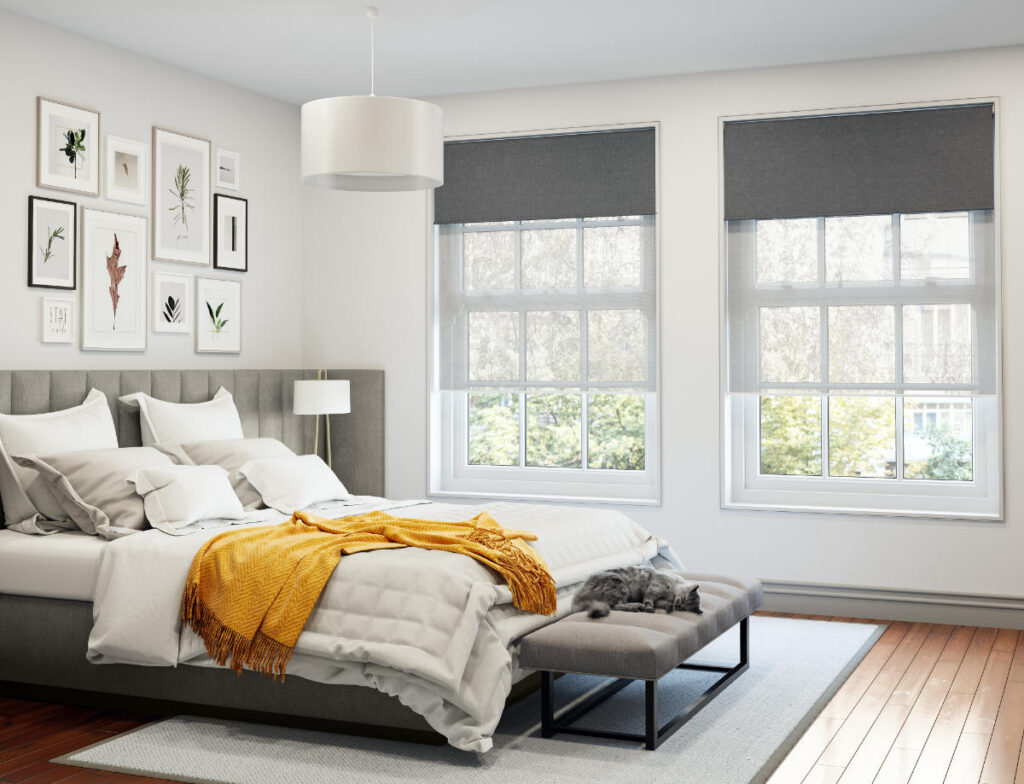 Quality made-to-measure blinds are an affordable way to bring personality and character to your home. From the classic and elegant look of wooden blinds to the sumptuous fabric of roman blinds, Swift Direct Blinds have been manufacturing blinds and curtains in the UK for over 50 years.
Whether you're looking to enhance your décor, or searching for a practical window solution, their vast range of blinds and curtains can be made the same day and dispatched to your home direct from their factory. Faux wooden blinds start from £9.49 in a variety of on-trend colours, with waterproof roller blinds starting from as little as £8.71 in their Bank Holiday Sale.
If you're spoilt for choice, Swift Direct Blinds offer free samples across the product range for you to feel the quality in your own home. Many of their fabrics are blackout for a restful night's sleep or you can opt for light-filtering fabrics to diffuse natural light in your home. They even offer thermal blinds which can help to retain heat and reduce energy bills, as well as keeping your home cool in summer months.
Using both traditional and modern manufacturing methods, Swift Direct Blinds ensure each blind that leaves the factory is of the highest quality. That's why they offer a five-year guarantee, giving you complete peace of mind with every purchase.
It's garden party time with Club Rattan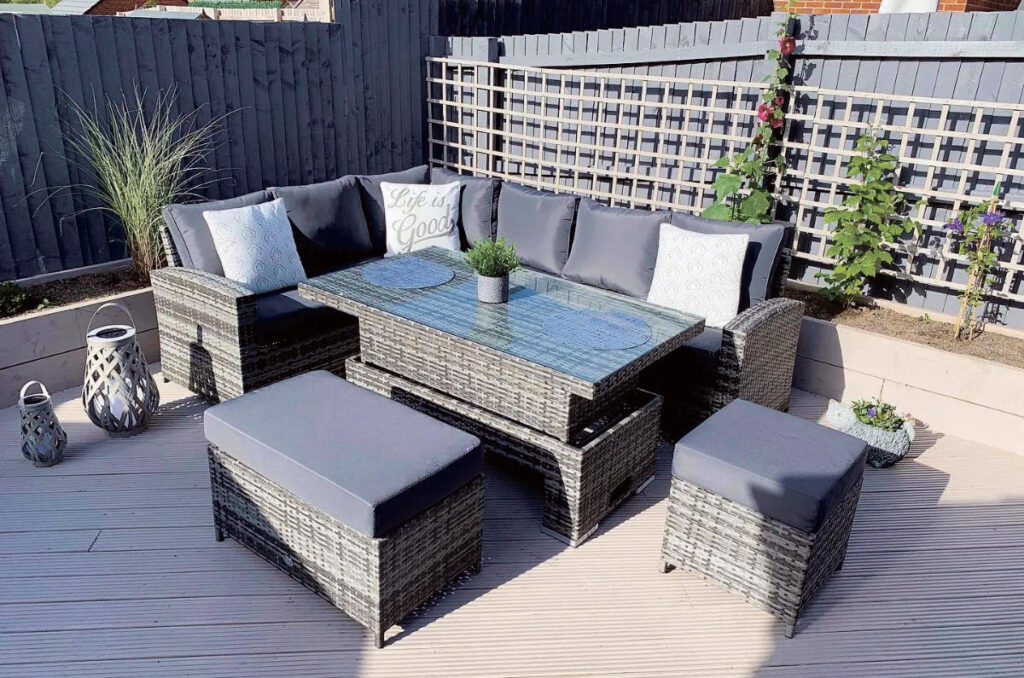 Turning your boring patio into a well-used outdoor living room is easy with quality garden furniture from Club Rattan. Club Rattan also offer a great selection of modern rattan garden furniture that doesn't break the bank. With the cost of living rising, Club Rattan have managed to keep their prices competitive, offering great value for money without compromising on quality and service.
Most outdoor sofas arrive fully assembled or need minimal assembly, so the only thing you have to do is make yourself a cold drink and put your feet up. To finish your outdoor living space, Club Rattan also offer a great range of barbecues, pizza ovens, rugs and umbrellas.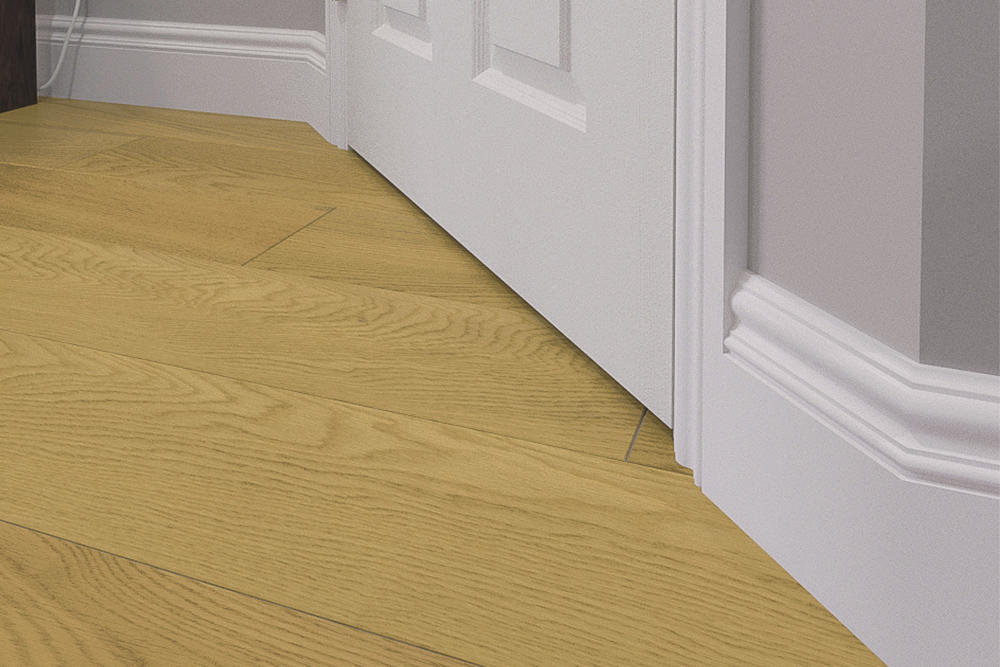 At Skirting World, they specialise in manufacturing skirting boards to meet your specifications. Their skirting board is custom made from start to finish and the manufacturing process all happens in house. Choose from their range of 100 designs including modern and traditionally profiled skirting board as well as a range of new products that includes wall panelling and internal doors.
They cut each board from your chosen material (be it medium-density fibreboard, high-density fibreboard or pine) and use their highly experienced team to produce your order exactly the way you want it. Enjoy free delivery on all orders, with super-fast delivery within one to two working days available as an upgrade.
To see your company in any upcoming features we are arranging please email editorial@hurstmediacompany.co.uk