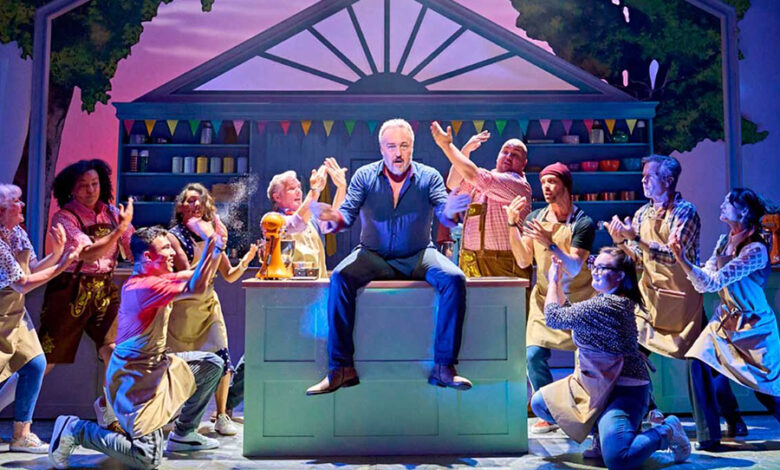 Prepare for an action-packed 2023 with the finest theatre experiences that London has to offer.
Plus, with Valentine's Day right in the middle of February, there's no better time to find the right show for you. Book theatre tickets to the latest West End musicals and newest plays, and keep up to date with the hottest shows opening across the capital.
Make the trip to the capital to see the finest theatre shows throughout 2023, and make it an experience to remember for years to come.
West-End Shows
& Juliet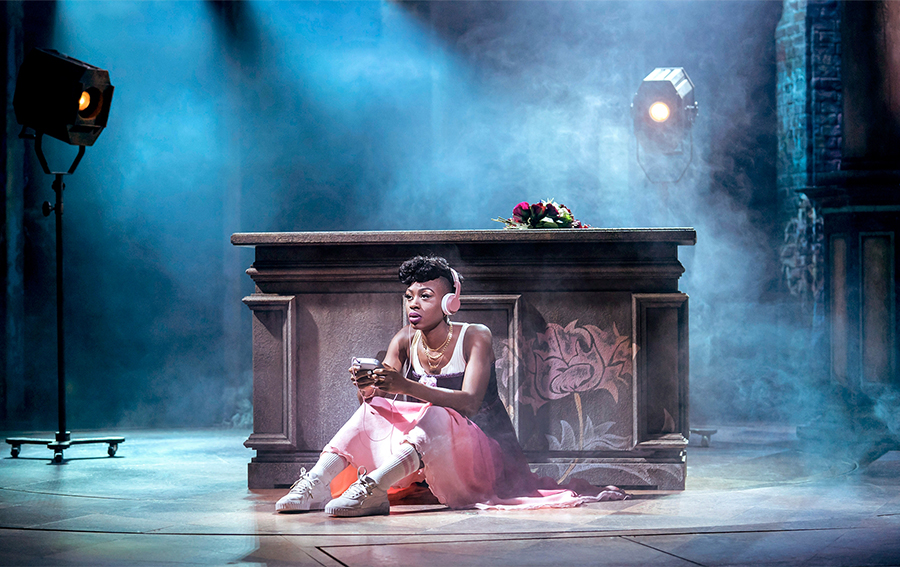 & Juliet is perfect way to experience something new and familiar all at the same time. This coming-of-age jukebox musical puts a playful twist on the infamous Shakespeare tragedy, Romeo and Juliet, with a whole host of 'what ifs?'
What if Juliet put the dagger down and instead embarked on a girls vacation? In this musical rewrite that's exactly what happens. Follow Juliet as she writes her own chapters and proves that she is the author of her own story, and ultimately her life. This new musical features the back catalogue of Swedish songwriter Max Martin with pop anthems that you'll hear in a new light – 'Baby One More Time', 'Love Me Like You Do', 'Can't Feel My Face' and more smash hits feature. & Juliet is now playing at the West End's Shaftesbury Theatre!
Find out more information at London Theatre Direct
The Great British Bake Off Musical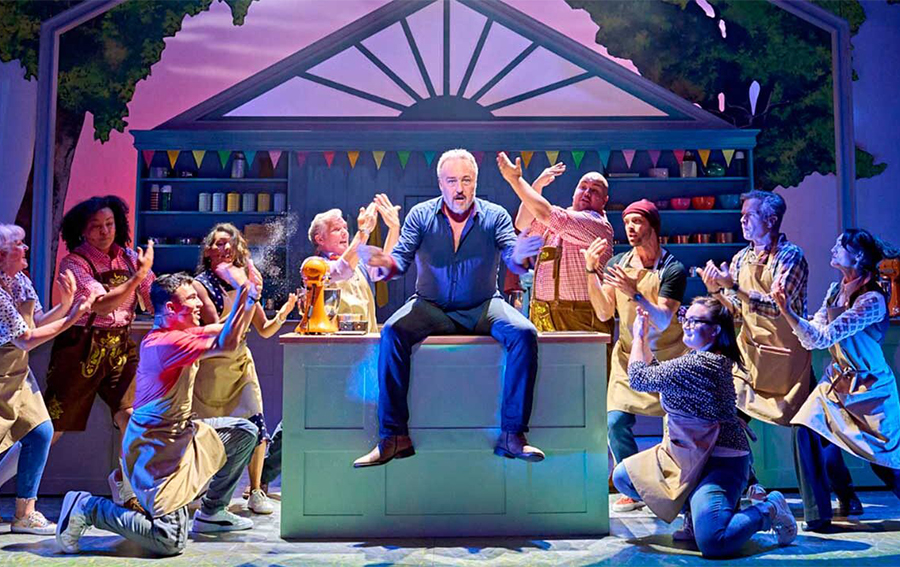 The Great British Bake Off is the ultimate baking battle, where passionate amateur baking fans compete to be crowned the UK's Best Amateur Baker. Now fans of the massive TV show can experience great baking on the big stage, as the Bake Off world comes to life in the West-End musical.
Mirroring the premise of the TV contest, John Owen-Jones and Haydn Gwynne play judges Phil and Pam – based on Paul Hollywood and Prue Leith, as they scour the country for the UK's best amateur baker. One thing is for certain, The Great British Bake Off is sure to be the sweetest musical on the West End.
For ticket information visit Noel Coward Theatre
ABBA Voyage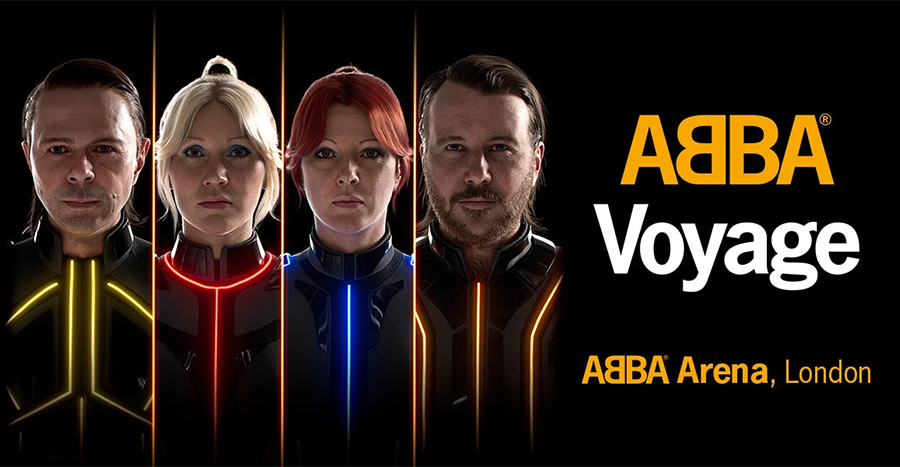 For fans of the Swedish supergroup, this is a show you certainly do not want to miss. ABBA – one of the world's most successful pop groups – present their incredible new concert: ABBA Voyage. Relive the smash hits that propelled ABBA to superstardom in a show that features all of their classic hits, including The Winner Takes It All, Dancing Queen and Waterloo – plus brand new songs from their ABBA Voyage album.
Blurring the lines between the physical and digital, the magic of ABBA is brought to life using the latest in motion capture technology. The ABBA Voyage concert is now booking to 27 November 2023 at ABBA Arena.
Visit West End Theatre for all booking information
Phaedra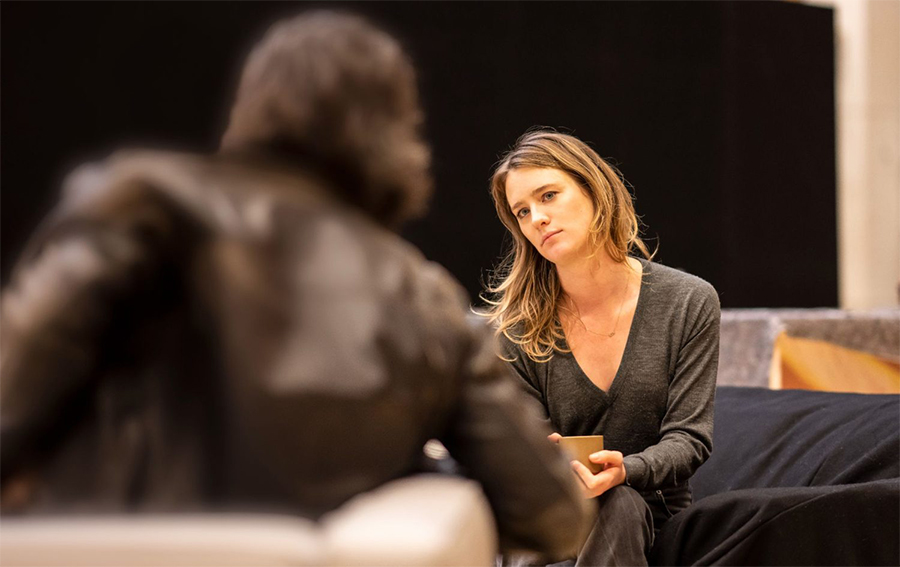 Phaedra is a play that focuses on the backstabbing and political scheming of Ancient Rome. After years of fierce focus on her political career with substantial political gains, Phaedra – masterfully played by Ozark actress Janet McTeer – turns her attention to her long neglected personal life.
With life-changing events occurring, such as the reappearance of her step-son – the foundations of her house and all that she once believed have well and truly been shaken. As buried lust and loneliness surge to the surface, Phaedra's actions threaten to destroy everything she has built.
For ticket information visit the National Theatre
Back To The Future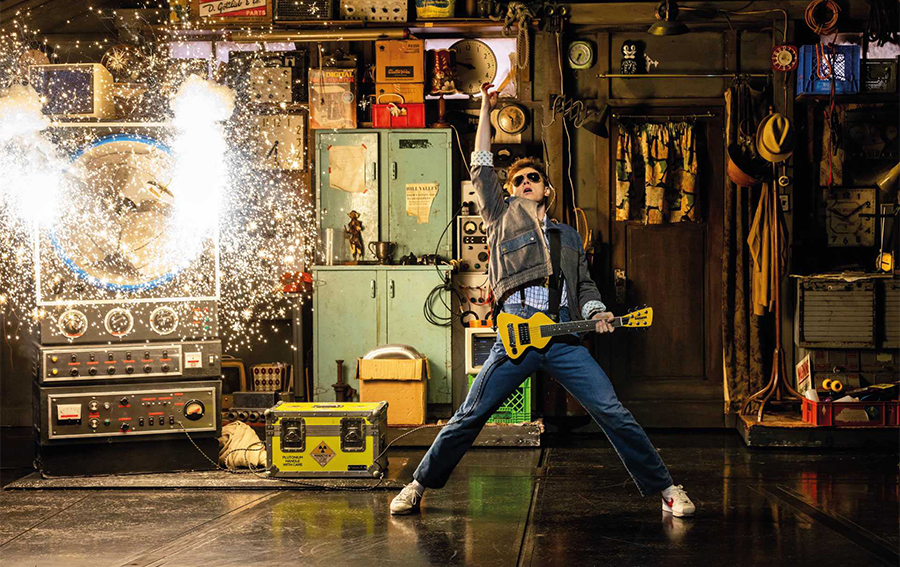 The beloved 1985 film is now transported to the big stage. Turn back the clock, hop in your DeLorean and see the Back to the Future musical in the West End.
For those familiar with 1985 blockbuster, the plot needs little introduction. Marty McFly is your normal, typical teenager. Typical, that is until he is accidentally transported back to 1955 by his friend Dr Emmett Brown's time-travelling DeLorean. Before he can make his way back to 1985, where he belongs, Marty needs to guarantee that his high-school-aged parents fall in love, or he might not have a future to go back to.
Back to the Future musical tickets are selling for its run at the Adelphi Theatre in London.
Find out more information at London Theatre Direct
Off-West End Shows
Medea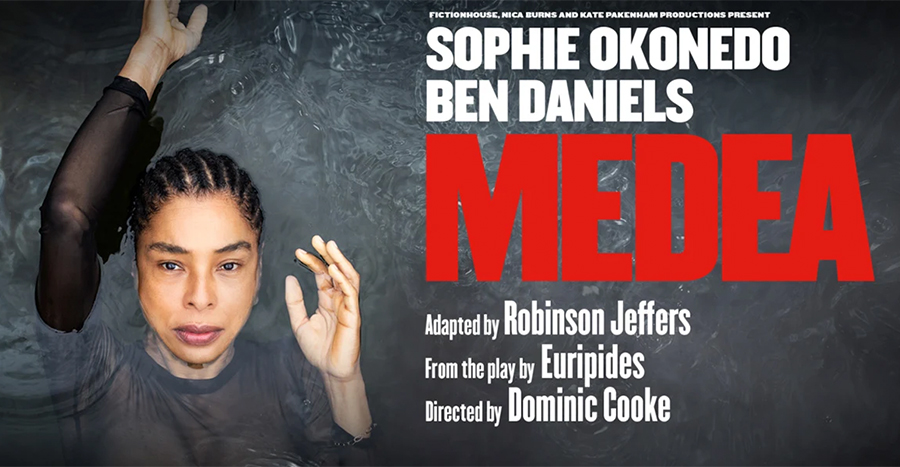 Medea's central plot focuses on the strongest of human emotions. Medea tells the story of a woman laid bare by grief and rage, and her quest for revenge against those who have abandoned her. Acclaimed actress Sophie Okonedo is electric as literature's most titanic female protagonist, certainly doing justice in a role that has kept audiences enthralled and on the edge of their seats for almost 2,500 years.
For all booking information visit Soho Place
Cirque Berserk!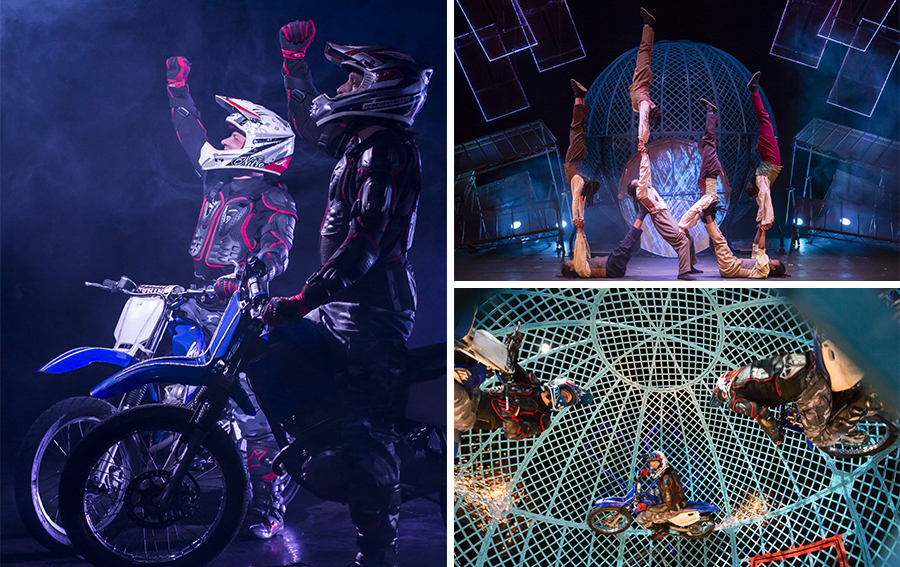 Cirque Berserk! is Britain's biggest theatre-circus spectacular showcasing the finest in circus thrills and skills. View this incredible form of live entertainment in a jaw-dropping show created especially for the stage.
Combining contemporary cirque-style artistry with daredevil stunt action, Cirque Berserk! features everything you would expect from a night at the circus – fearless acrobats, aerialists and stuntmen. If that wasn't enough, the legendary motorcycle Globe of Death returns, be prepared for speeding motorbikes inside a steel globe at up to 60 miles an hour!
Featuring a raft of four and five star reviews from the UK's biggest media publications, tickets are currently on sale for the world's most hair-raising circus act.
Visit Cirque Beserk for all ticket information
Trouble in Butetown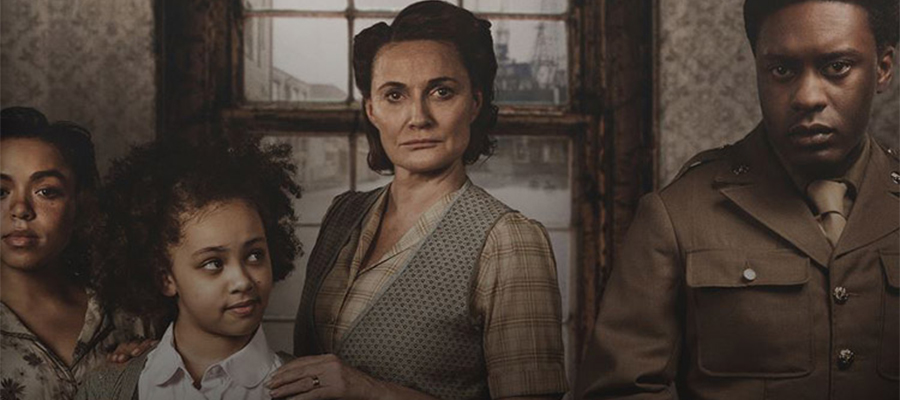 A story rooted in history, war, and love, Trouble in Butetown is a gripping post-World War Two play with a raft of serious subject matters, featuring electric performances from its main cast.
Set in a multicultural Cardiff port town during the war, home to souls from every corner of the globe, Gwyneth Mbanefo toils tirelessly to keep afloat. When Nate, an African American GI, escapes his barracks and discovers this new world without segregation, can he find safe harbour? And with danger on every corner, who can he trust? A thrilling, gripping play, Trouble in Butetown shines a light on the experiences of living in a marginalised community and the struggles and issues that can arise when adapting to a new environment.
Find all play information at PLAYBILL
Love Songs by Candelight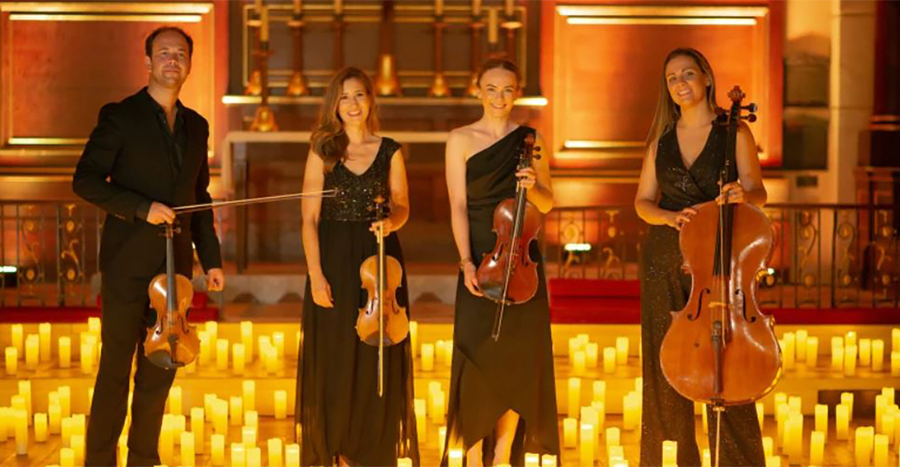 Coinciding with Valentine's Day, celebrate the ones you love in a serene, candlelit musical theatre. In what will be an evening of love, Love Songs by Candelight will perform classical renditions of beautiful songs, with everything from soulful love songs, heartfelt pop ballads, to romantic musical theatre anthems performed by an award-winning string quartet. The ideal intimate setting for an enchanted evening, make your Valentine's one to remember.
Book Love Songs by Candlelight tickets on London Theatre.
The Walworth Farce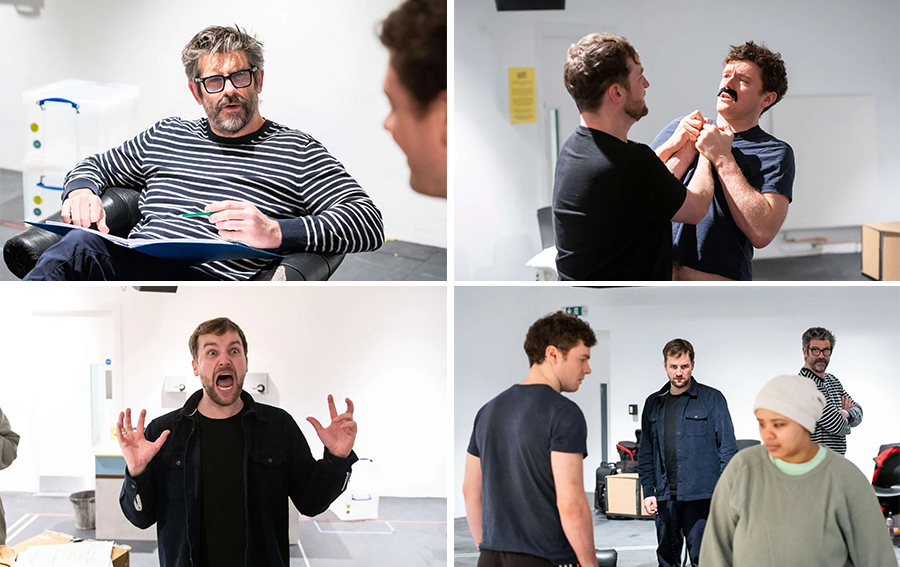 The first major production to take place at Southwark Playhouse's brand-new venue at the Elephant Castle is a new revival of Enda Walsh's hilarious play The Walworth Farce.
We find ourselves following Sean and Blake – holed up in a flat on the Walworth Road – as they daily re-enact the moment they fled their home in Ireland. But today's performance isn't going to be business as usual. Dinny's fuming because in place of the chicken dinner there is sausage and Ryvita. Sean's head has not been the same since he returned from Tescos, and the three men are about to receive an unexpected visitor.
Find out more information at London Theatre Direct
These are just a mere selection of exciting and enthralling plays that are taking place throughout February, and beyond. For a comprehensive list of West End Shows and London Theatre in February 2023, check out the London Theatre website.