A family business passionate about design, craftmanship and quality
CEDAR TREE PODS is a family-run business based in the idyllic countryside of North Wales. We make beautiful pods, shepherds huts, roundhouses and garden rooms. Each one of our designs can be tailored to your exact requirements, fitting perfectly with the needs of your business, family or lifestyle. From initial design to full realisation, our team will work closely with you to create the unique space you've always wanted. Do you want a new office or home studio? Perhaps an entertaining space or man cave? Or maybe you want to get involved in one of the fastest-growing industries in the UK with a glamping business.
Our range of buildings will exceed your expectations whether it's for your family or a new business venture.
Using only the highest quality materials and our team of passionate craftsmen to create your perfect space, we believe our pods are second to none. They come fully insulated for year- round usability and are backed with our 10-year structural warranty. In addition, you can rely on our excellent customer service.
Get in touch to see what we can do for you and let us find your beautiful space in which to work, rest and play.
For more information: Click Here
---
Award-winning bespoke dog food from the Yorkshire Dales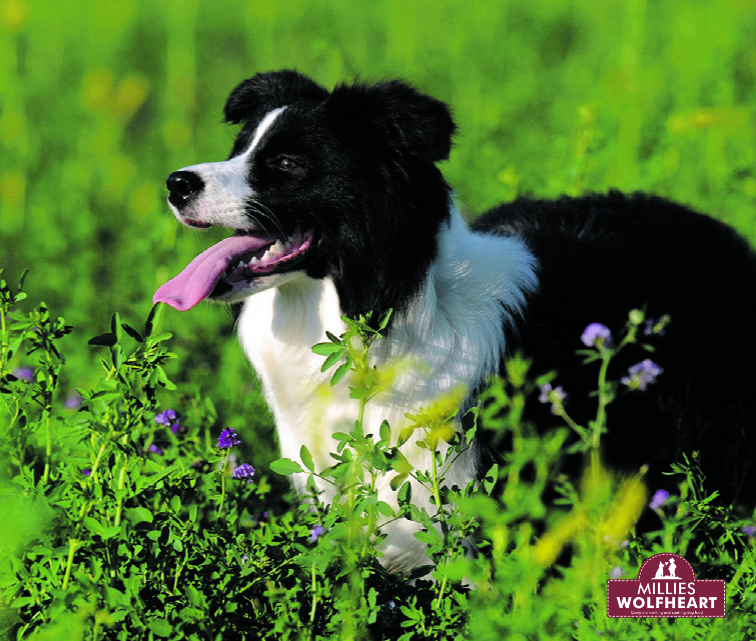 MILLIES WOLFHEART IS a name you should know when it comes to dog food. They have established themselves as one of the leading brands for working and sporting dog food in the UK, and it is easy to see why when you take a moment to look at their extensive range of premium quality products.
Millies Wolfheart is not afraid to break the mould and to innovate when it comes to developing foods and their ethos is simple: no compromise on quality. The company's motto – to provide nothing but the best quality nutrition for dogs – has seen them achieve multiple awards. Their products have now been voted 'Britain's best dog food' for three consecutive years.

Designing their foods based on the activity levels and intolerances a dog may have means they are bucking the trend of simply marketing foods aimed at the age of the dog. Millies Wolfheart ensure that each recipe is suitable for all life-stages and with a team of highly-qualified nutritionists on site it's easy for a customer to get advice and find which of the range is
best suited to the needs of their dog.
As a company they are focused on being open and honest about ingredients and they take pride in what they have to offer. Their passion for education, dispelling the common myths about dog food and for quality without compromise have helped this brand become simply the best a dog can get.
For more information: Click Here
---
Realise the true potential of your land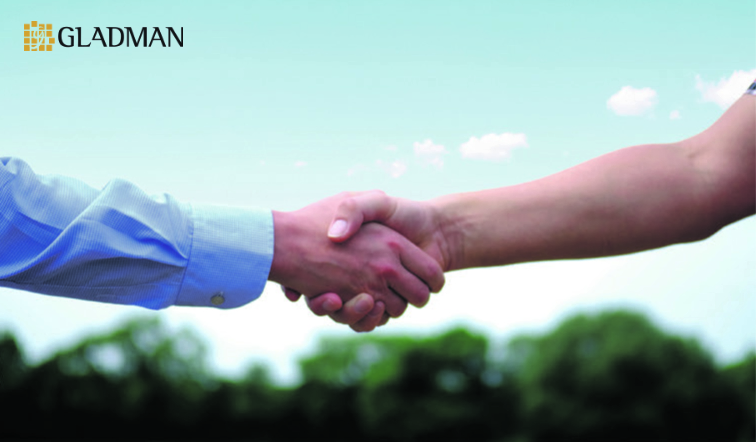 GLADMAN ARE THE UK'S most active and successful land promoter. Working in partnership, we help landowners optimise their land assets by securing planning permission for residential and commercial development and managing the onward sale to developers, with all costs associated with securing planning permission paid by Gladman.
We have an unrivalled track record in the industry and make a major contribution to the country's housing shortage by bringing land with planning permission, for residential or commercial use, to the market. We have successfully secured planning permission for over 26,500 homes and in the last 12 months, over 50% of permissions were won locally at planning committee.
Our dedicated land and planning professionals give careful consideration to
each site and through innovative planning solutions, create deliverable, well-designed and sustainable developments. We invest significant expenditure on specialist consultants, technical surveys and reports to ensure a successful outcome and well-considered legacy.
We work in partnership with landowners throughout the UK and our regional teams have local knowledge specific to their area to identify the right solution for each site. With a team of 200+ experts, Gladman are passionate about winning for every landowner partner and provide a tailored, personal service for each unique project. We pride ourselves on our expert and thoughtful approach to planning and the journey we embark on with our partners. Talk to us today.
For more information: Click Here
---
Hamish Mackie Sculptures
For more information: Click Here
---
Online Vets – a vet consult from your living room!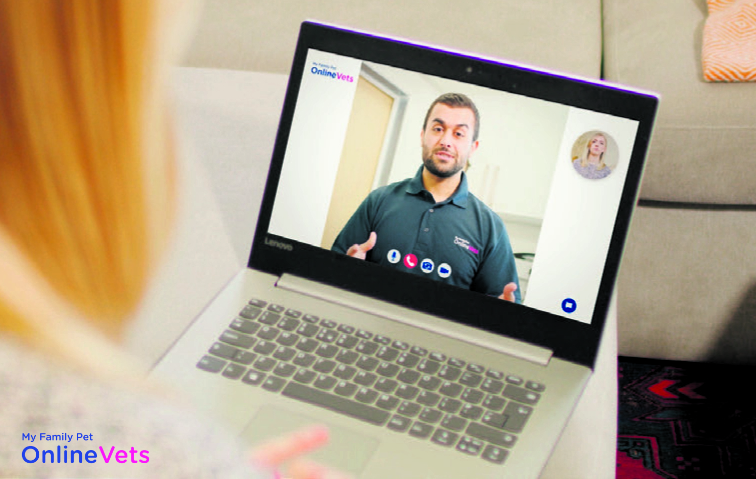 NOT ALL PET-RELATED QUERIES are urgent. Sometimes all we need is a second, expert opinion. With Online Vets, you can get that second opinion without even having to put your shoes on.
Online Vets is an all-new platform, allowing you to chat to an RCVS-accredited vet from the comfort of your own home.
The service works on your laptop, tablet and smartphone. So as long as you're connected to the internet, you can use it anywhere.
Consults are just £16 and unlike other Online Vet services, if you're referred to one of 800+ participating UK practices, we'll deduct our £16 fee from your bill!
Online Vets is brought to you by My Family Pet – the home of online pet advice. Find a great selection of articles, all of which are approved by qualified UK vets, and locate your nearest My Family Pet practice using our Find a Vet tool.
For more information: Click Here
---
Dry, protective and comfortable boots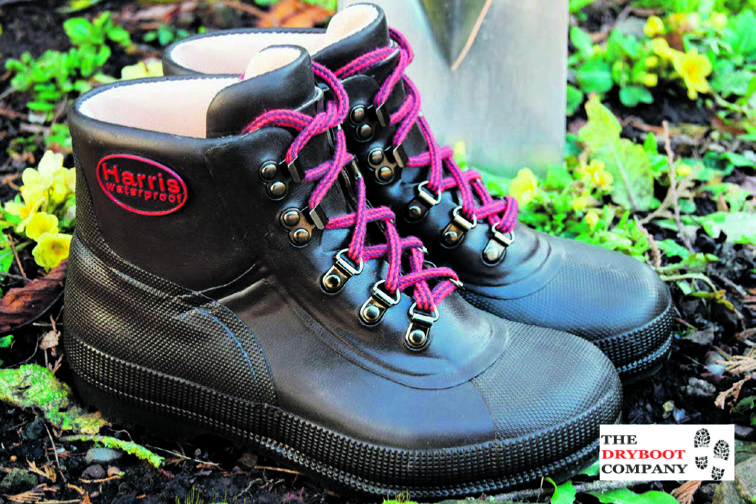 THE HARRIS DRYBOOT is the only 100% guaranteed waterproof, multi-purpose, lace-up boot available in the UK. The first choice for many farmers, walkers, gardeners, anglers and field sports enthusiasts, it's ideal for those who need a comfortable, reliable, waterproof boot but prefer not to wear a knee-length welly.
In production for over 60 years, the design, construction, manufacturing process, and materials used have changed little in that time – a real testament to its success.
Here's why:
Top quality natural rubber construction is impervious to damage from bramble or rough undergrowth.
Steel shank built into the non-slip sole adds strength and protection for rough terrain walking or heavy digging.
Generous sizing and deep gusset provides easy access.
Lined throughout with cotton/jersey fabric which helps to prevent the foot sweating – a common problem with wellies.
Thick padding around the ankle area makes it extremely comfortable and prevents chafing or ankle rub.
Fully washable and quick drying.
For more information: Click Here
---
Cool dogs travel with Lintran K9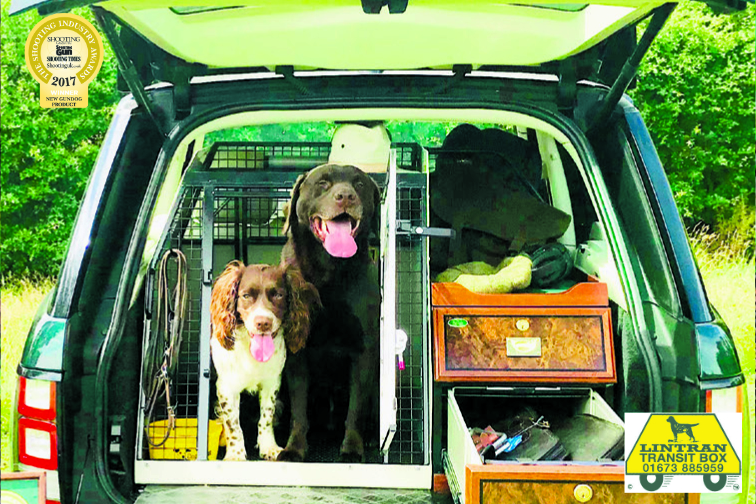 LINTRAN TRANSIT BOXES are light, cool, safe and washable. Whatever your pet transport needs, Lintran can make something for you. With over 30 years' experience in manufacturing, we can design and build to suit your needs. Suppliers to the RSPCA, Dogs Trust, Blue Cross, MOD, Police, and pet lovers and professionals worldwide.
Our speciality is award-winning dog and gun ranges for all vehicles. No job is too big, or too small for us. We can supply van kit outs and quality insulated dog trailers with fans and thermostats. We stock many universal and popular custom-made dog boxes and fans to keep dogs cool and are happy for you to visit our showroom at Lintran, LN8 3SF on the main A46 near Lincoln.
For more information: Click Here
---
Traditional country pursuits in luxury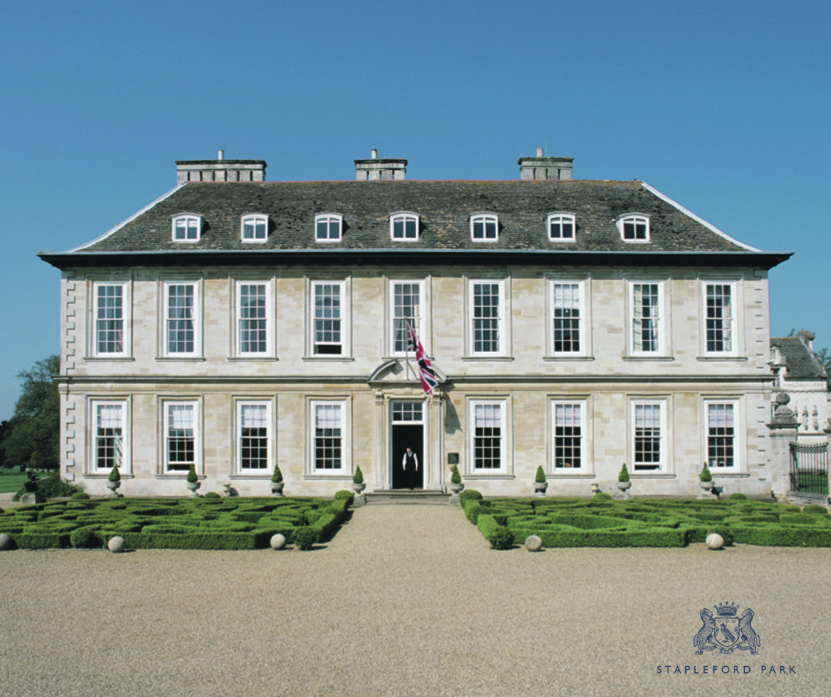 SET IN THE HEART of England, Stapleford Park Country House Hotel and Sporting Estate is the perfect retreat for those looking to embrace traditional country pursuits in luxurious surroundings.
With a multitude of nearby shoots throughout the season, you will be able to enjoy an array of great sporting opportunities around Rutland and Leicestershire. On-site, there are many activities on offer including a championship golf course, clay pigeon shooting, falconry, archery and tennis.
Or if you are after a more leisurely stay, you can relax and unwind in the spa and enjoy 2 AA rosette food in the Grinling Gibbons restaurant or relaxed dining in the Library Bar.
With easy access from London and excellent road and rail links, Stapleford Park brings a new meaning to the 'weekend retreat'.
For more information: Click Here
---
Elegance on the driven game shoot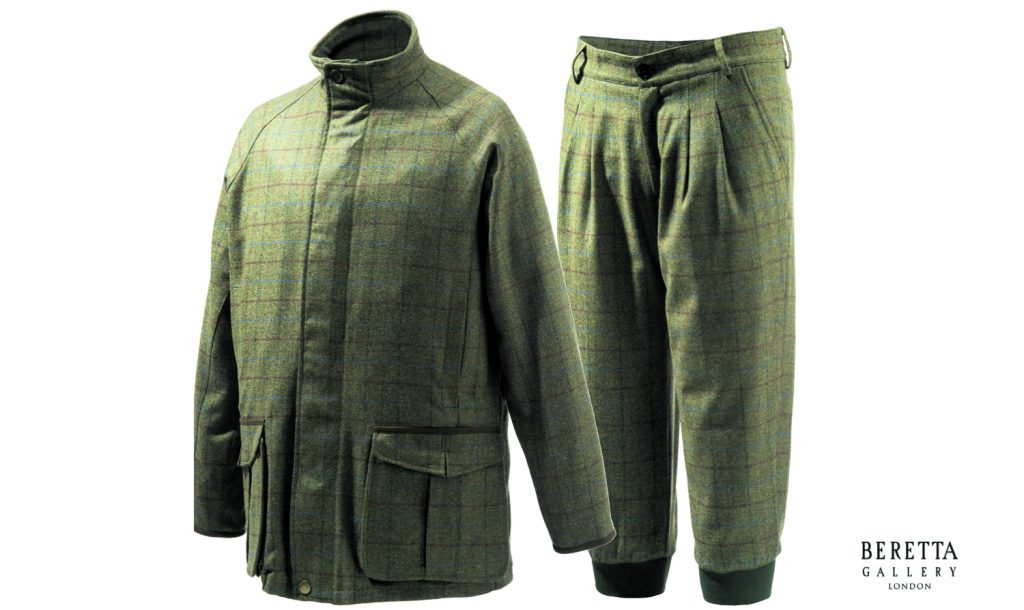 THE ST. JAMES LINE is designed and devoted to those who enjoy driven game shooting. The line owes its creation, styling and name to the knowledge of our staff at the London Beretta Gallery based on St. James's Street; it stands out for the exclusivity of the materials, traditional style, cut and performance.
Available in both male and female tailoring, the extremely elegant St. James coat and St. James breeks are made of fine Italian wool and cashmere and thanks to the waterproof and breathable EVO membrane, you'll be staying dry this season. The coat also features a Coolmax® lining, which further helps with temperature control for additional comfort.
Why not complete the look with the St. James vest and cap? Available at the Beretta Gallery, London. 36 St. James's Street London SW1A 1JD
For more information: Click Here