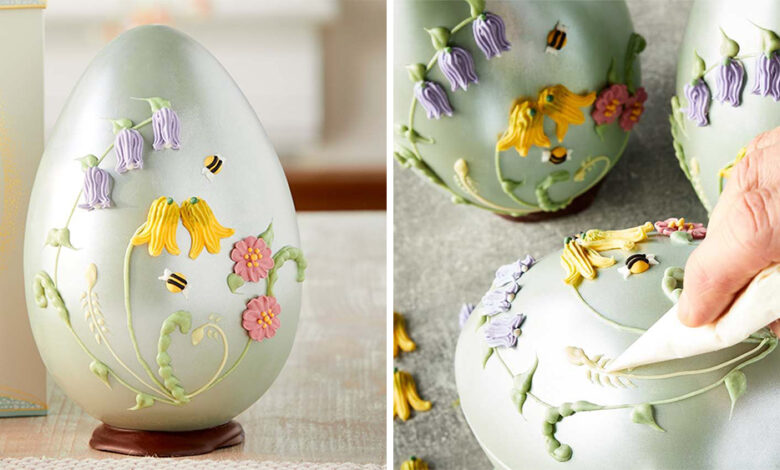 One of the sweetest and most tasty times of the year is almost upon us. Easter, typically a joyous, colourful holiday, heralds the arrival of beloved Easter eggs.
Easter eggs are extremely popular during the Easter holiday season. Hard to miss in shops nationwide, these eggs are made of chocolate and are often filled with other sweets, such as candy or caramel. Beloved by kids and adults alike, many eggs are carefully crafted by skilled chocolatiers – who like a skilled alchemist – add different fillings or flavours to enhance the overall taste experience.
Treat yourself or your loved ones this Easter, Checklist has provided a one-stop guide, listing the sweetest, tastiest, most unusual and unique Easter eggs. From classic kids' favourites, to luxury treats, and even vegan options, there is much more to be unwrapped below. White chocolate, dark chocolate, caramel eggs, the options are plentiful.
Lindt LINDOR Gold Assorted Easter Egg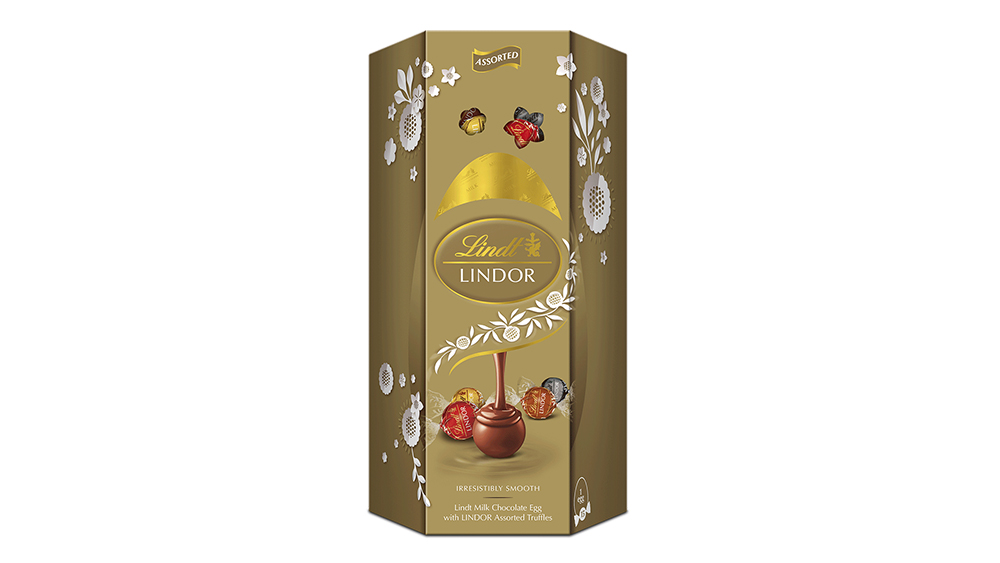 Discover chocolate heaven with the LINDOR Gold Assorted Easter Egg. Since 1845, the Lindt Master Chocolatiers have combined their expertise with the highest-quality ingredients from around the world to produce the finest chocolates. This Easter, they have created a blissful collection of LINDOR Easter Egg gift sets. Inside this gold box you'll find a Swiss milk chocolate egg, alongside melt-in-the-mouth smooth Milk, decadent Dark and sweet White LINDOR Chocolate Truffles — perfect for treating yourself, or your loved ones, this spring.
Discover this delicious Easter egg at Lindt
Handmade Rose & Violet Creams Easter Egg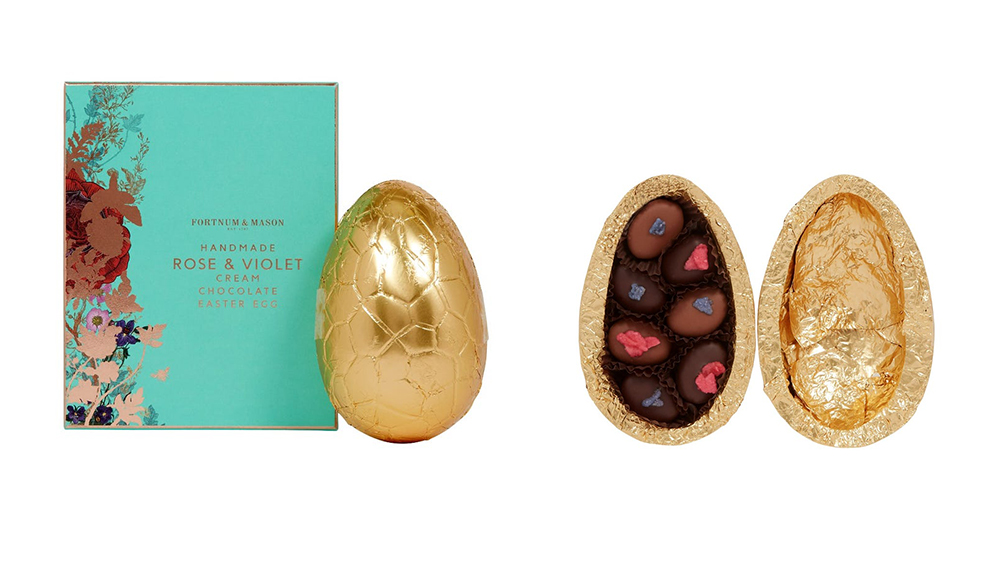 This dark chocolate Easter egg offering from Fortnum & Mason is filled with their much loved handmade Rose & Violet Creams. Skilfully hand-made by chocolate artisans, delve inside to discover signature fondants, infused with natural flower oils, and coated in milk or dark chocolate.
For a dark chocolate treat visit Fortnum & Mason
Extra Thick Patisserie Easter Egg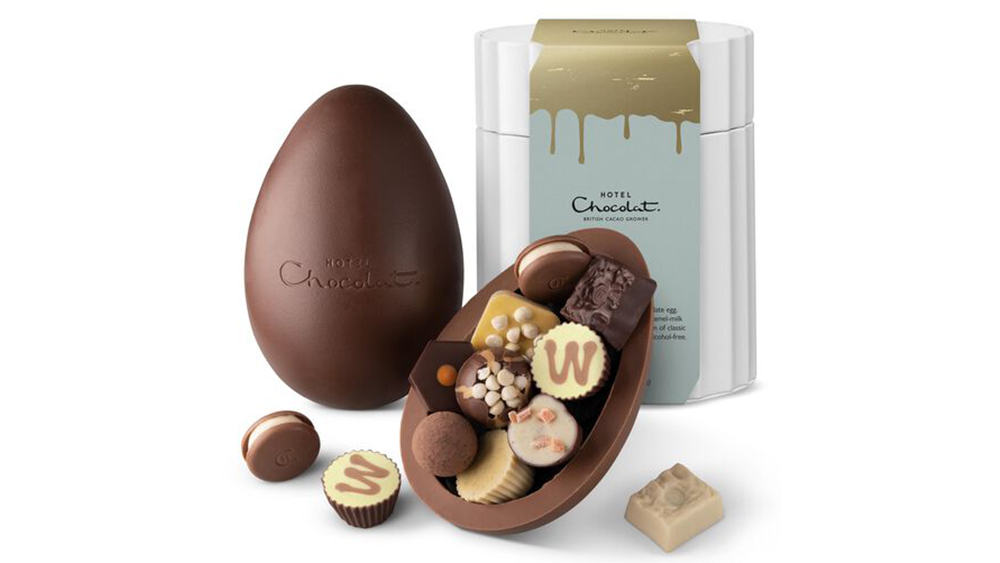 The name Hotel Chocolat is as good an assurance as any that you're in for a mouth-watering experience. Crack open this playful creation to discover delicious treasures nestled inside. From smooth caramel and gooey fudge, to crisp pieces of meringue and tart fruity notes, these patisserie chocolates offer something for everyone. And if those aren't quite to your taste, perhaps the buttery toffee elements of Treacle Tart or the spiced walnut praline of Carrot Cake will be.
Crack the egg open at Hotel Chocolat
Harvey Nichols 'Let's toast' sourdough chocolate toast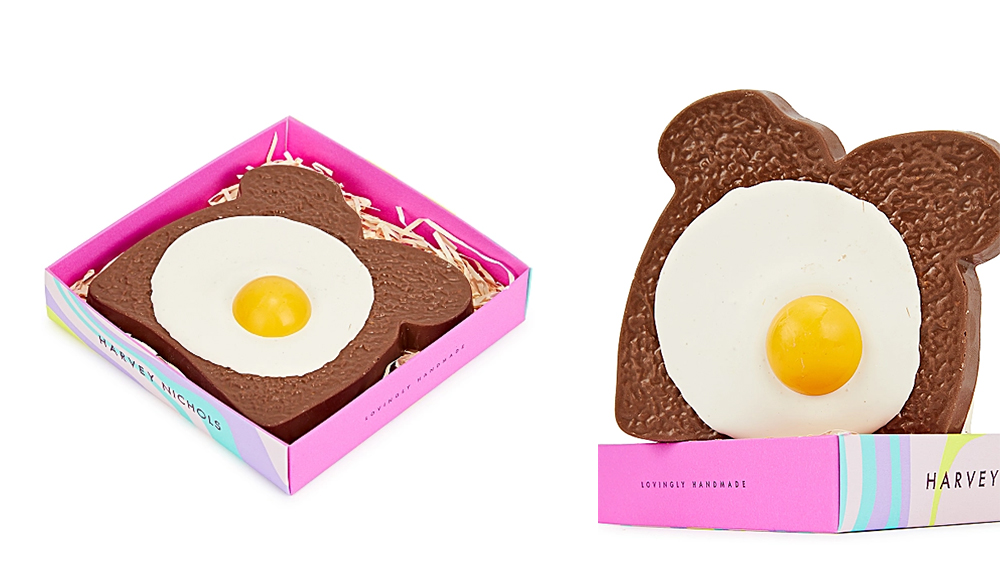 Another interpretation of an Easter 'egg' that is as tasty as it is outlandish, this offering from Harvey Nichols is handcrafted and decorated in Somerset. The creamy milk chocolate toast is scattered with sourdough crumbs and a touch of salt for a true 'toast' flavour, and topped with a white chocolate fried egg for extra sweetness. Although small in size, it's taste and appearance sure make up for it.
View the unique 'egg' at Harvey Nichols
Betty's Spring Bloom Easter Egg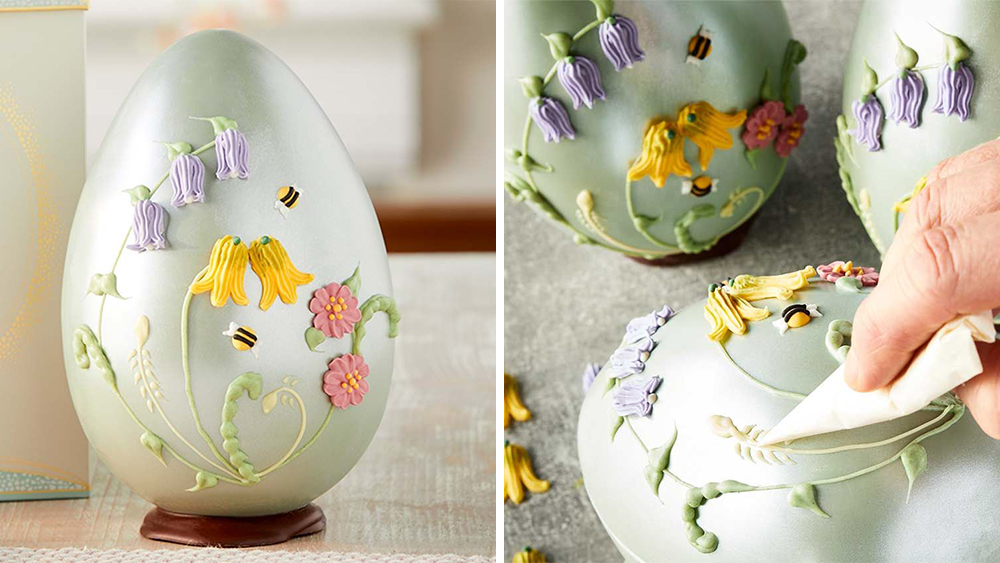 Can't get up to Yorkshire for a visit of Betty's legendary tea rooms? Then why not bring a piece of its Easter collection to you? This year's range is just as impressive as you'd expect – a silver lustre egg, hand-decorated with royal icing flowers and a silver shimmer. A truly lovely gift from one of Yorkshire's most renowned tea rooms.
View the egg at Betty's
ALDI Dairyfine Sundaes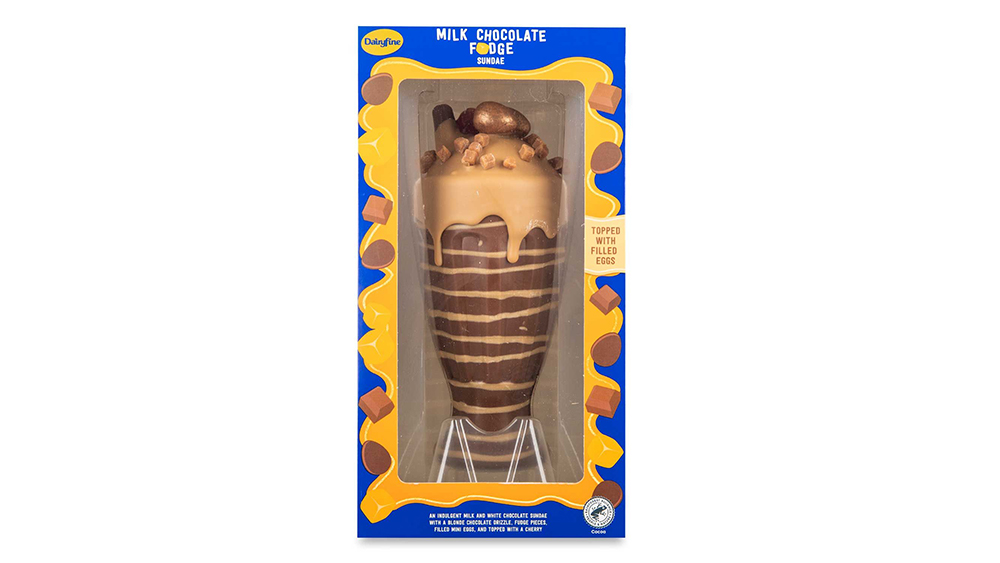 The ALDI Easter range is only available in store but you will find unique and novelty creations like the Dairyfine Sundaes. With this Easter egg offering, Aldi has created two flavours to mimic that of an ice cream sundae.
The first, Strawberry Sundae, has a pink chocolate shell layered with white chocolate drizzle, strawberry pieces and mini eggs. The second is the Chocolate Fudge Sundae, made from milk chocolate and decorated with a caramel chocolate drizzle, fudge pieces, and mini eggs. Both are topped with glacé cherry, giving it a tasty, sweet finish.
Visit ALDI to shop their egg-citing range
BacioDiDama chocolate egg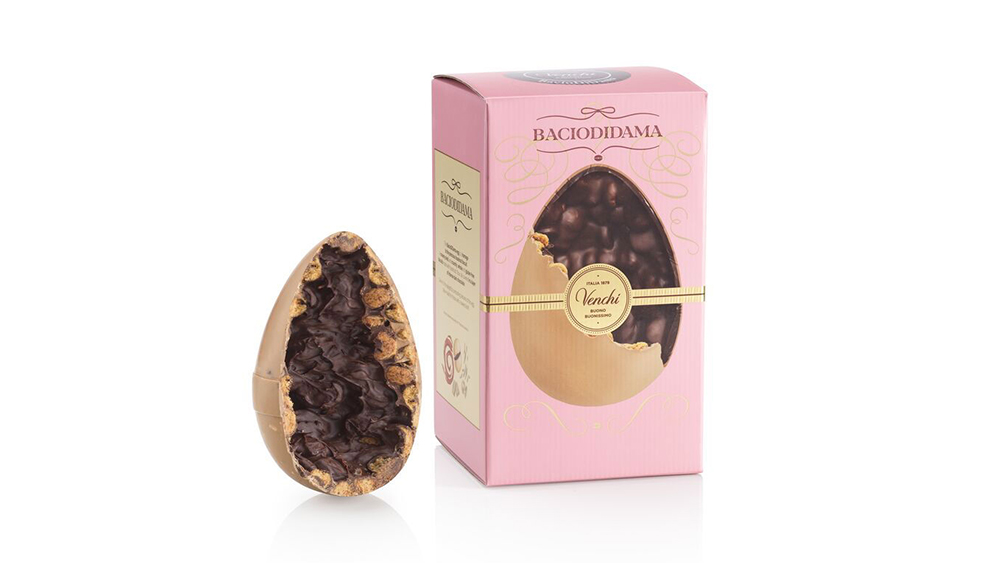 BacioDiDama's chocolate egg is for those keen to indulge in a spot of luxury. The delicious embrace between a crunchy gluten-free biscuit, creamy Gianduja and dark chocolate is a truly mouth-watering prospect. The new delights in the Easter 2023 collection pay homage to their most beloved chocolates, inspired by traditional Piedmontese confectionery. Perfect for those with a sweet tooth, BacioDiDama transforms into an Easter egg – crumbly, gluten-free Piedmont Hazelnut biscuit encased in a combination of Gianduja and dark chocolate.
Uncover luxury at UK Venchi
Gåva Reusable Easter Eggs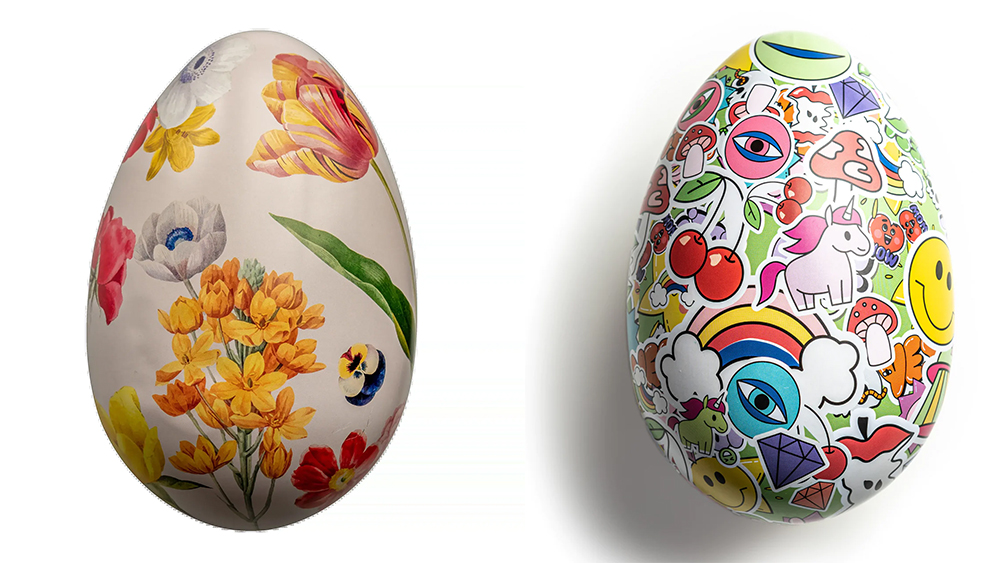 Those who are looking to combine their love of chocolate with sustainable living are in luck. Scandi brand Gåva have a wide range of patterned, reusable metal Easter eggs filled with sweets or chocolate that you can keep and use year after year. It also makes a perfect Easter gift, with a vibrant pink leopard print 'Lola' egg filled to the brim with sour pick 'n' mix – a welcome surprise for those wanting a break from typical Easter chocolate.
Visit Gåva to view their range of eggs
VEGAN EASTER EGGS
Melt Chocolate strawberry Easter egg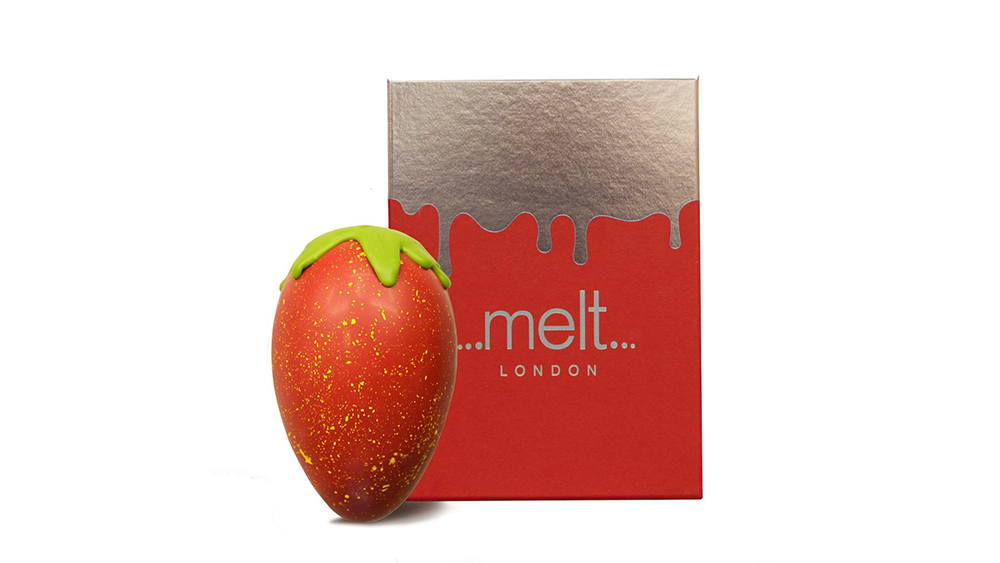 High-end chocolatier Melt Chocolate's vegan offering shows that those with a plant-based diet don't have to miss out on Easter treats.
Inside a fancy box is an egg decorated to look like a strawberry, that is dark and rich in flavour. The upper-most layer is flavoured chocolate, whilst under that you'll uncover 70% cocoa solid dark chocolate that snaps beautifully and tastes insanely good. If strawberry isn't to your liking, there are coconut, sea-salt and acorn nut egg flavours also available,
Find out more info at Melt
NOMO Cookie Dough Easter Egg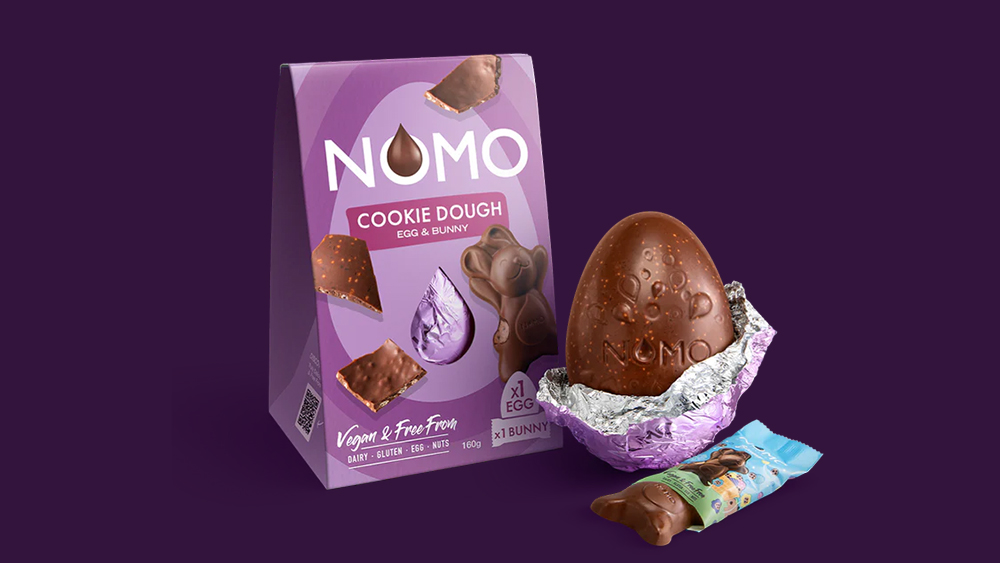 The adorable NOMO Cookie Dough Easter egg is as tasty as it is cute. Gluten-free, this rich, biscuit-flavoured Easter egg is beautifully enriched with a sensational variety of textures. It's sure to make a wonderful Easter gift you or for that special someone.
Visit Nomo to view their vegan range
ASDA Extra Special Free From Easter Egg Selection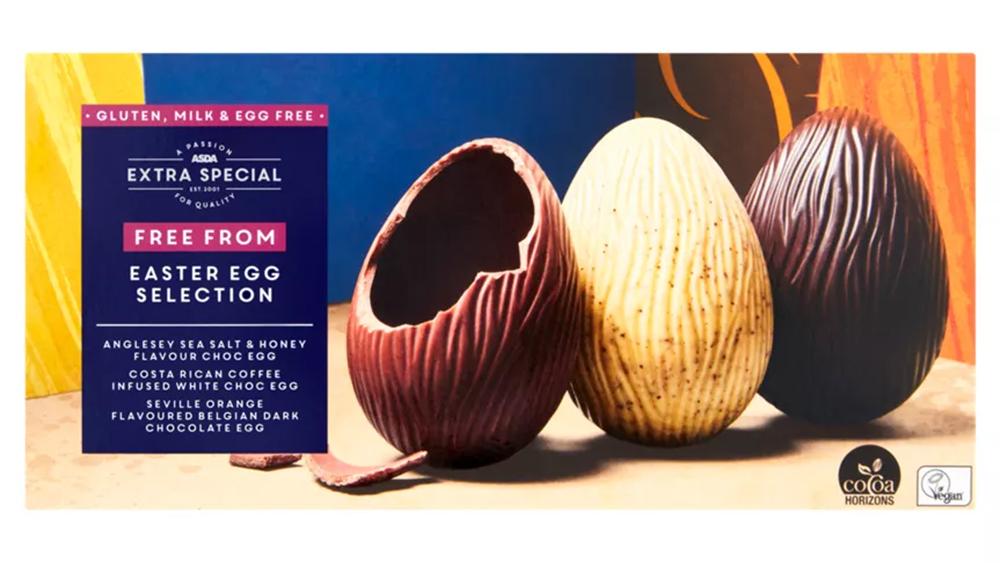 ASDA are offering a selection of Extra Special Free From Easter eggs. A vegan treat indeed, indulge in luxury combination of flavours – how do smooth chocolate blended with Anglesey sea salt and sweet honey flavour, white chocolate infused with rich Costa Rican coffee, and zesty Seville orange flavoured Belgian dark chocolate sound?
Find out more at ASDA online or in store
KID'S EASTER EGGS
Chocolate Rabbert Hollow with Tiddly Pot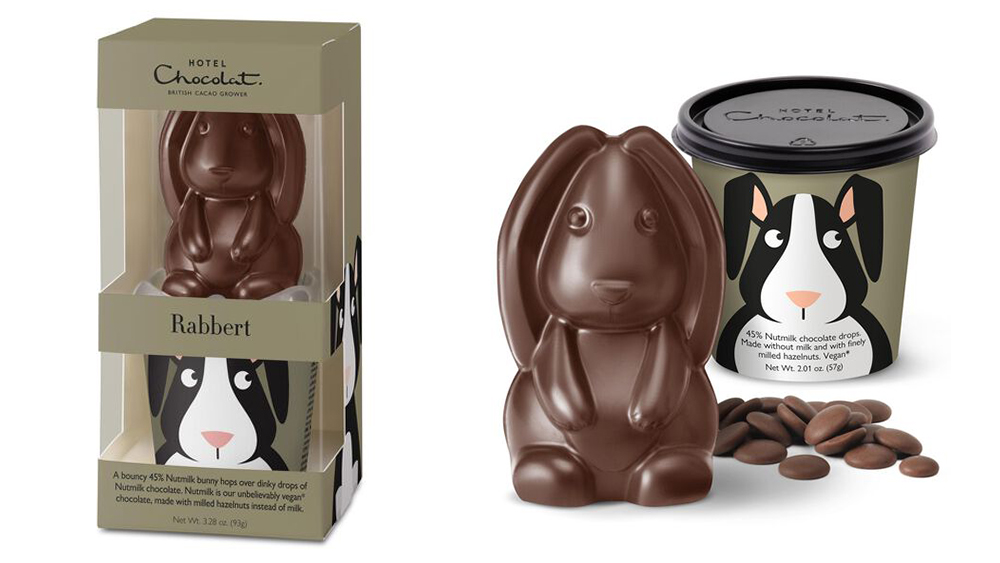 Help your little one celebrate Easter with the cutest friend on the block – Rabbert the Rabbit. Hotel Chocolat's Rabbert is made from their plant-based chocolate genre – 45% Nutmilk, using finely milled hazelnuts instead of milk. However, the mellow taste and creamy texture that you'd expect from milk chocolate is still present.
Kids can also get their little paws on a treat-sized Tiddly Pot. These dinky, high-cacao chocolate drops are made from the same 45% Nutmilk used to sculpt Rabbert. As handy as they are irresistible, there are plenty of drops in there to share, but there is no obligation to do so!
Visit Hotel Chocolat for more
Hand-Painted Meadow Easter Egg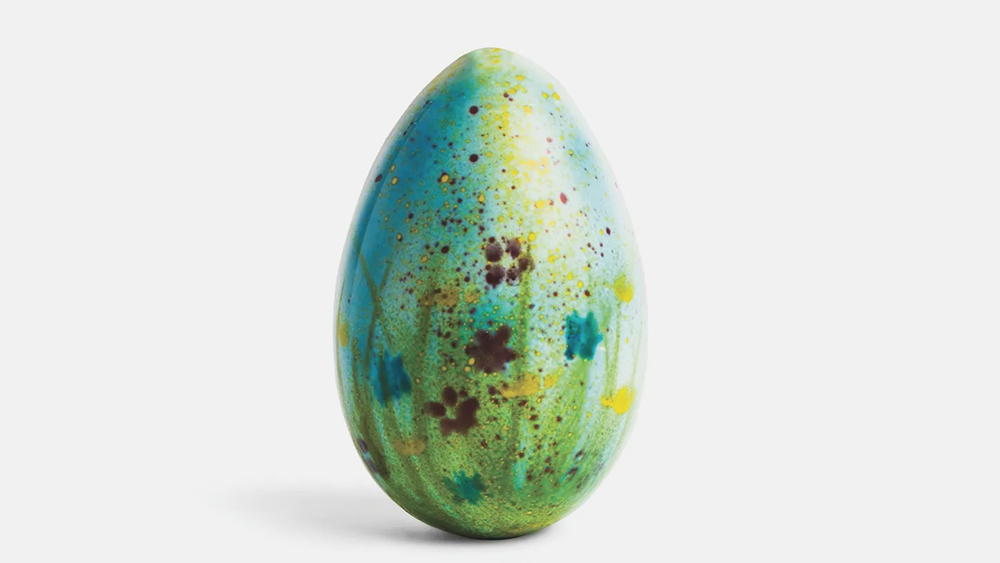 Enjoy a nut-free treat that is as tasty as it decorative. It's hand-painted with a meadow scene of bee-friendly flowers around the outside, making it absolutely gorgeous to look at before you dig in. It's just as delightful to eat, too.
Selected from the finest Colombian chocolate, the cocoa used in this egg is sourced from carefully managed biodiverse ecosystems where farmers get paid fairly, making it a guilt-free indulgence. The shell is very thick – there's a layer of white and a layer of milk chocolate. Together, they are crisp, full of flavour, and melt beautifully.
View Daylesford to buy this hand-painted treat
Peter Rabbit Easter egg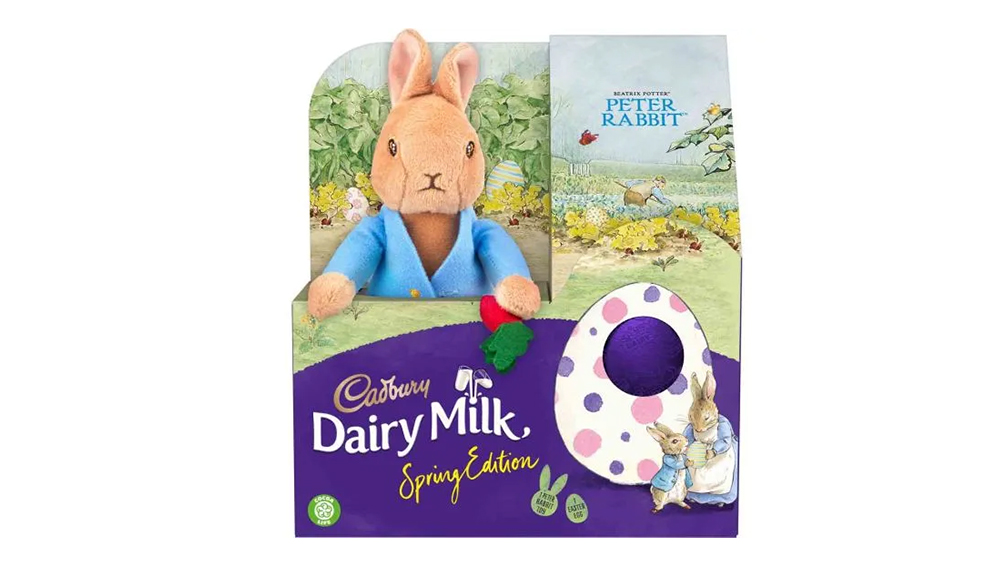 It's hard to beat this cute cuddly toy and yummy Cadbury chocolate egg combo. The Peter Rabbit milk chocolate egg is medium-sized so it won't be the end of the world if those little ones devour the lot in one go. Not to mention the box is recyclable with no use of plastic, making it an eco-friendly choice.
Visit Cadbury Gifts for more information
To see your company in any upcoming features we are arranging please email editorial@hurstmediacompany.co.uk