Consign now with one of the world's finest auction houses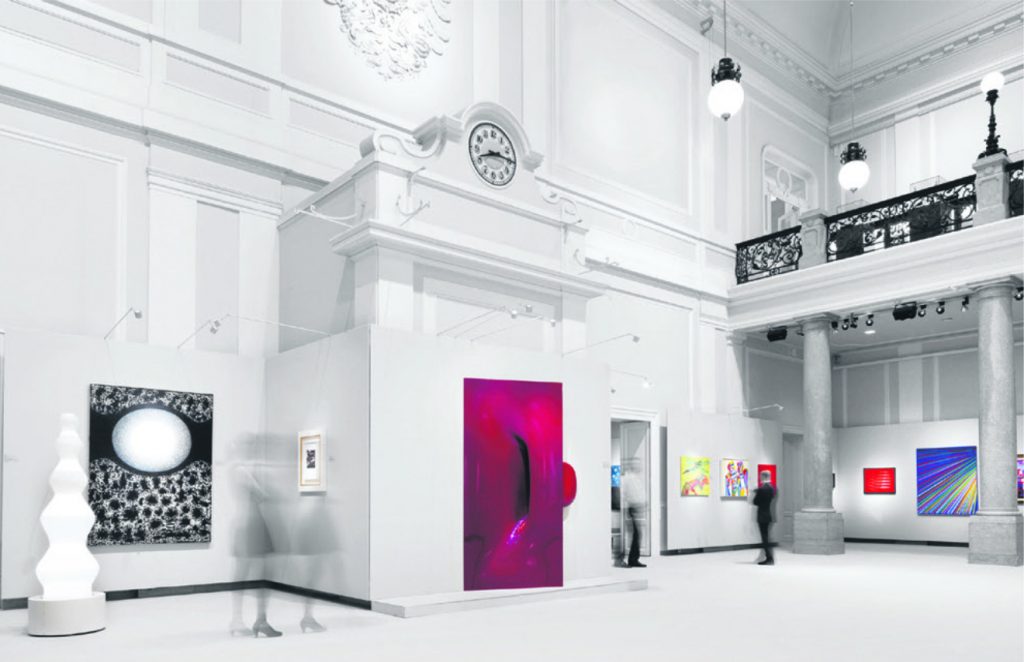 DOROTHEUM is one of the oldest auction houses in the world. Founded in 1707 by Emperor Joseph I, Dorotheum is today a market leader in both continental Europe and further afar.
With international offices in London, Brussels, Düsseldorf, Munich, Milan, Rome and Prague, Dorotheum holds over 700 auctions a year across 40 different specialist categories, with major auctions focusing on modern and contemporary art, 19th century paintings, old masters, jewellery and watches.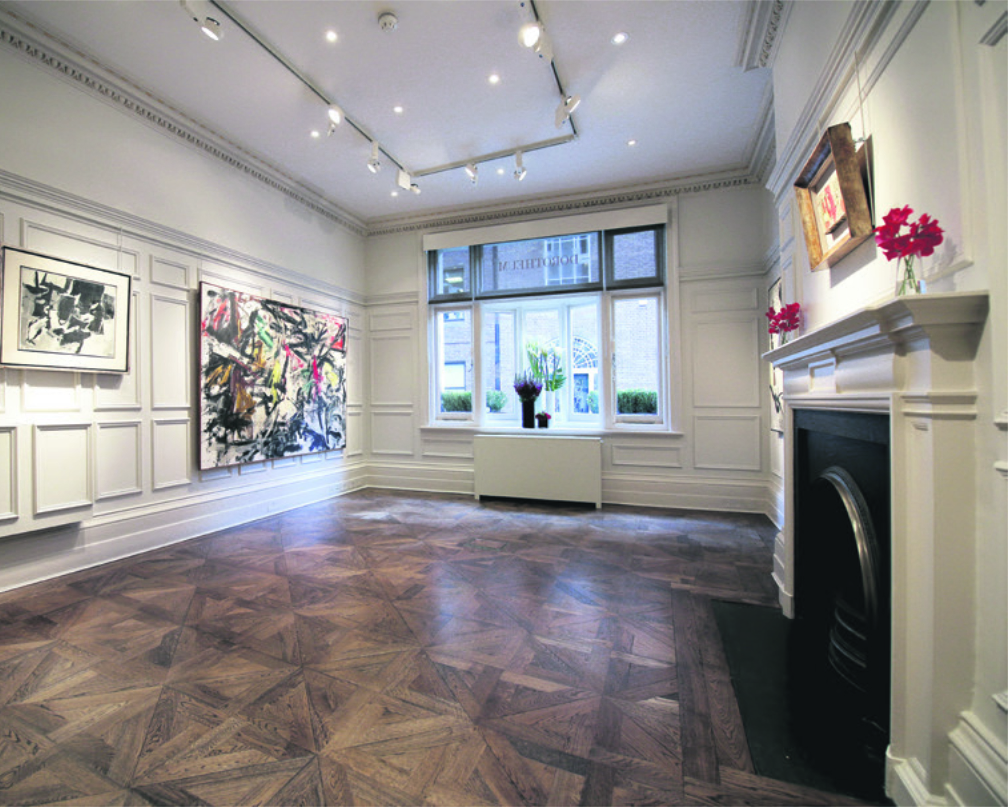 Specialist auctions range from design, Art Nouveau, silver, porcelain, glass, photography and antique scientific instruments to imperial court memorabilia, stamps, coins, books, autographs, and classic cars. The breath of Dorotheum's activities demonstrates the house's versatility, which attracts art lovers and collectors from all over the world.
Dorotheum's international team of experienced specialists advises on all aspects of the art trade from selling to purchasing artworks, including valuation advice, research and cataloguing, marketing activities and placing objects both in public auctions and private sales.
With a beautiful office in the heart of St. James's, Dorotheum London holds regular valuation appointments, exhibitions of upcoming auctions and many art-related events. Dorotheum London now accepts consignments for the spring sales, and advises in terms of buying or selling art.
For more information: Click Here
---
PACK & SEND – turning safe shipping into an art form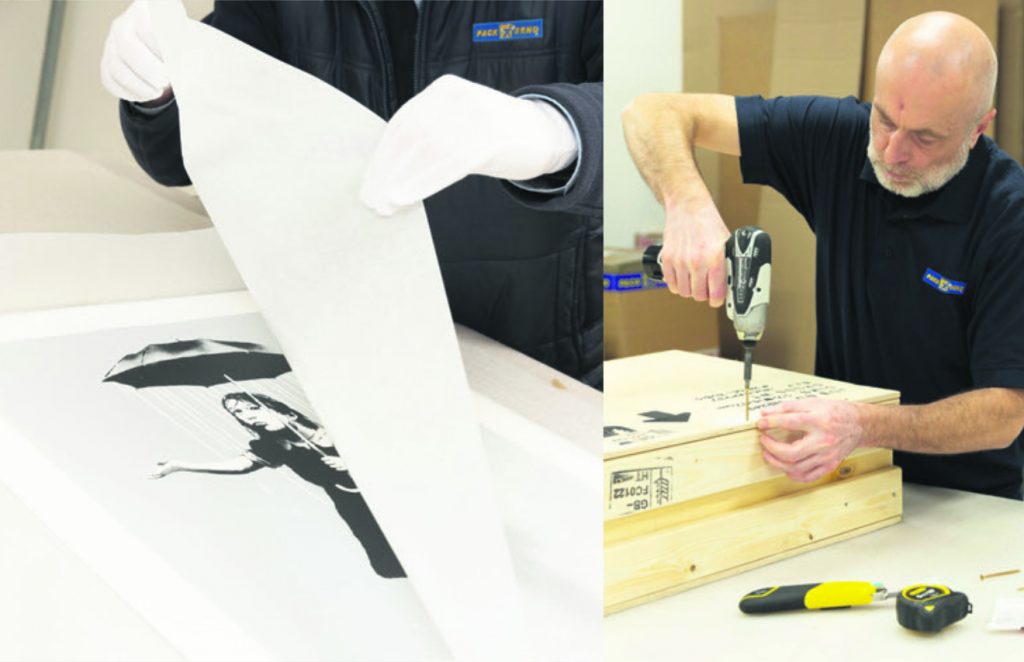 PACK & SEND ARE THE UK'S LARGEST network of packing and shipping specialists with over 25 years' experience of safely moving fragile and valuable goods around the world. They regularly provide secure shipping services to art galleries, antique dealers, auction houses, collectors, artists and exhibition organisers as well as individual buyers and sellers.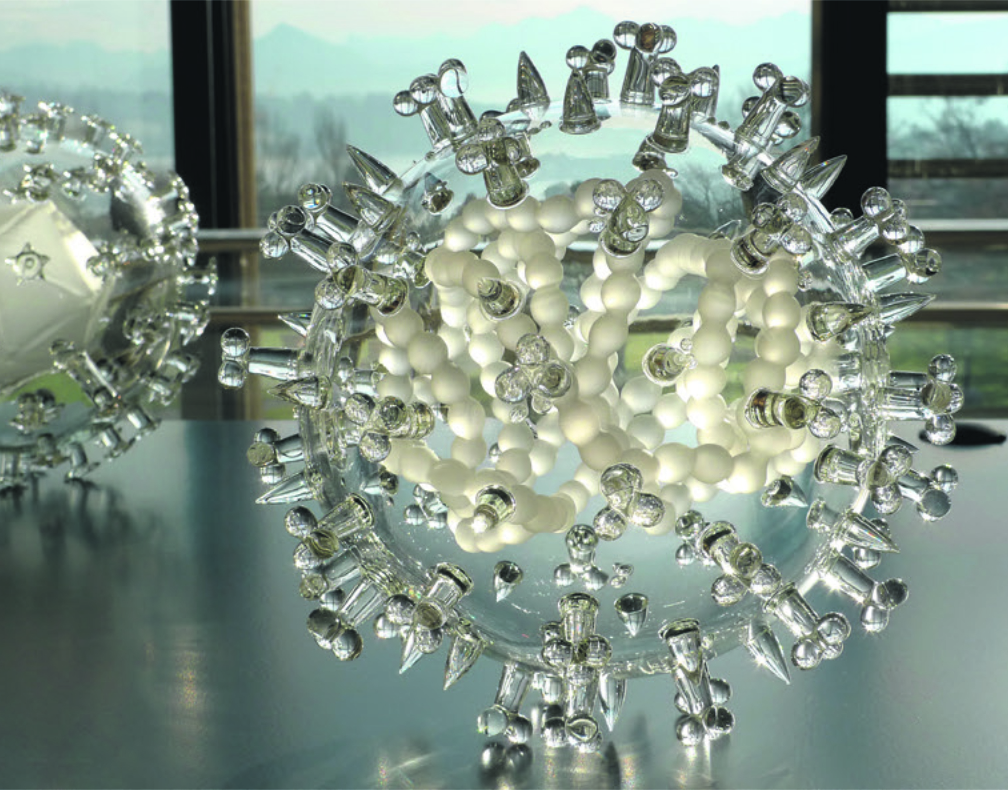 They understand the concerns that buyers and vendors of unique items such as high- quality art and antiques have when they are moved. Whether it is a single piece going to a new home locally, or an entire collection heading across the world PACK & SEND apply the same high level of preparation, planning and attention to detail in executing the shipment. Their packing knowledge combined with a wide range of international shipping services (including road, air and sea freight solutions) ensure a safe and timely arrival every time.
"Shipping fragile artworks around the globe takes a lot of care and paperwork! PACK & SEND provide a personalised and effective service to get artworks to my clients with minimal effort from myself," says happy customer Luke Jerram, creator of Glass Microbiology.
PACK & SEND's packing options range from simple cushioning and cardboard boxes to bespoke reinforced cartons to foam-lined wooden crates or A frames; all with moulded foam inserts when required. PACK & SEND are so confident in their packing quality that they offer complete loss or damage cover on any packed item – regardless of how valuable it is.
Additionally, they offer advice on shipping documentation including temporary import/export licenses and 'carnets' for international exhibitions and customs forms with a 'duties paid' option
to avoid shipping delays. Every delivery is fully tracked with a signature requirement once it has been successfully completed.
Extremely sensitive pieces can even be physically accompanied throughout the journey and, where required, PACK & SEND can provide unpacking and hanging services for a total solution.
For more information: Click Here
---
Put your stamp on it: highly-experienced philatelic auctioneers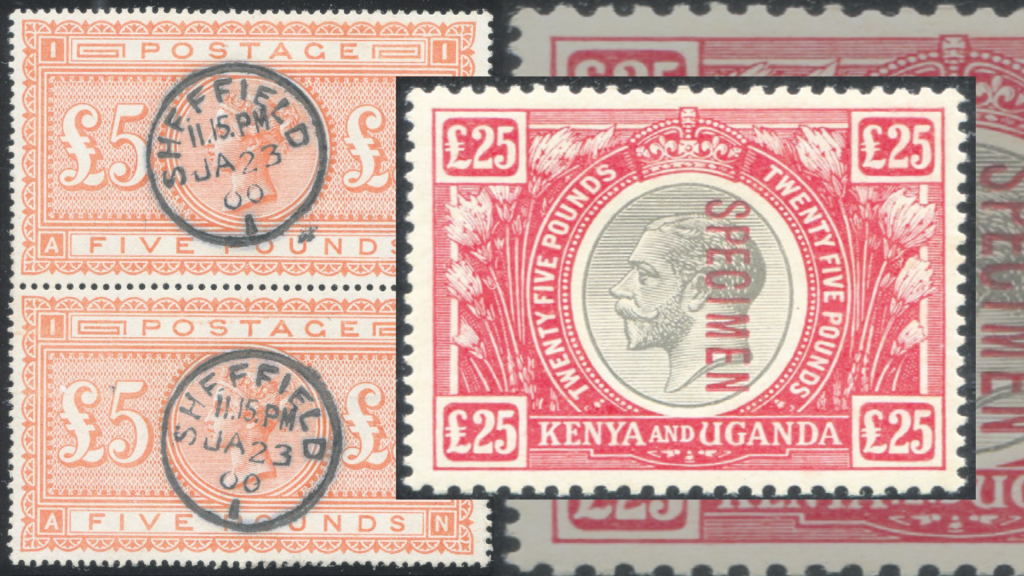 MAYFAIR PHILATELIC LTD are auctioneers with many years of experience, boasting an extensive register of international clients.
Their next public sale will be held at Lingfield Park Racecourse on Sunday,
8 March at 1pm and will feature a fine range of Great Britain and Commonwealth stamps and collections, including significant rarities.
Whether a new or experienced collector, Mayfair has you covered. Thinking of selling your collection? The Mayfair Philatelic experts are on hand to prepare a free assessment of your stamps that will take into account quality and prevailing market conditions.
Should you then decide to sell your holding or part of it, Mayfair will discuss the finer points of sale with you, such as; how to group or separate the material for the best results and whether consignment or a direct purchase is the best course of action.
Home visits can be arranged anywhere in the world for collections of sufficient value
For more information: Click Here
---
The art of picture hanging by Collier Webb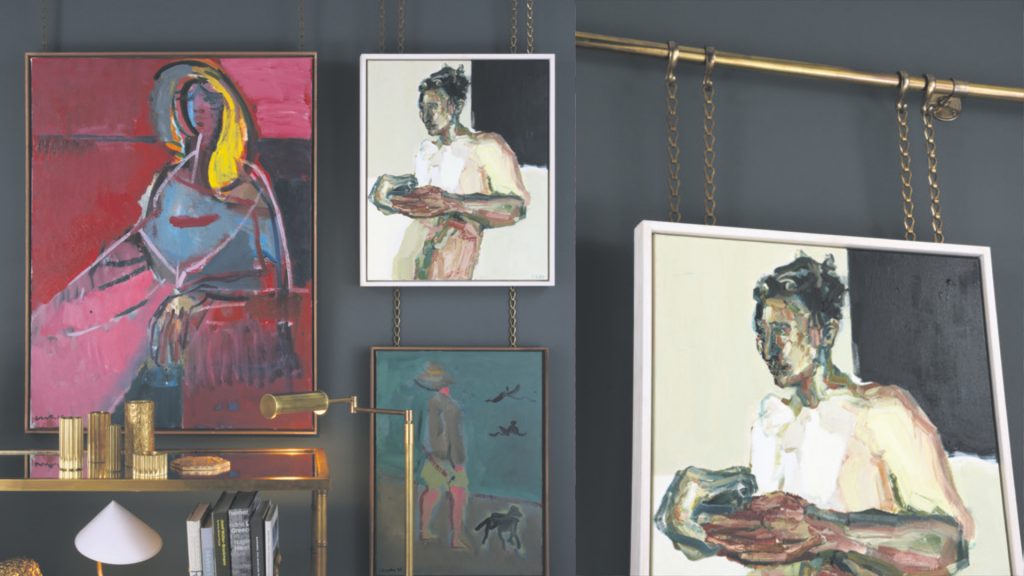 COLLIER WEBB are designers and makers of luxury lighting, furniture and hardware for the world's most beautiful interior spaces.
Combining traditional and cutting-edge techniques, their passion for design and British craft is ingrained in everything they create, be it large-scale commercial projects or any one of their collection pieces.
Their brass picture rails, as with all of their products, are handcrafted to order – ensuring they complement and illuminate art work perfectly, while fitting the display space seamlessly.
Suitable for galleries, public spaces and private residences, the picture rails are available in a wide range of metal finishes with lighting and hardware accessory options to suit any décor. The Collier Webb showrooms can be found in London's premiere interiors districts, Pimlico Road, Belgravia and Design Centre, Chelsea Harbour.
For more information: Click Here
---
A stroke of luck: quality Irish art from Whyte's auction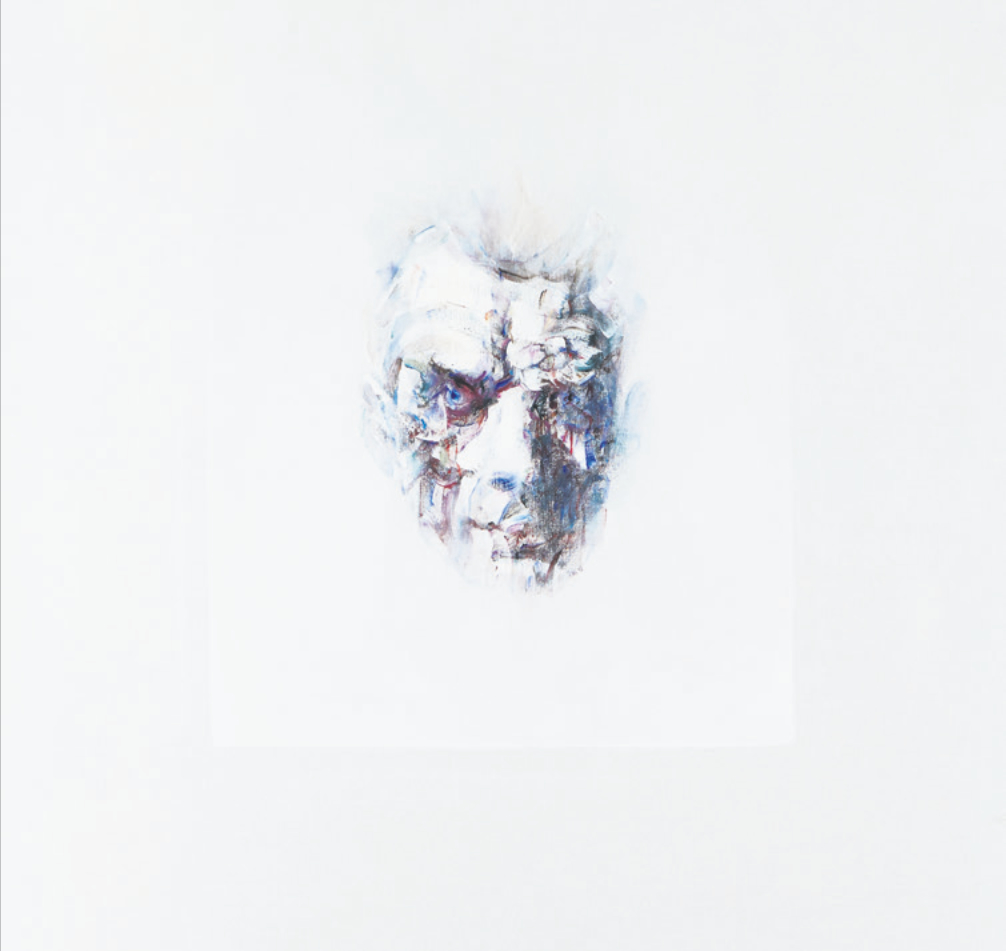 WHYTE'S are one of Ireland's leading auction houses, and are well known for selling Irish art where it sells best. Most recently, in association with Christie's, Whyte's achieved a new world record for a painting by Jack Yeats at €1.7 million (including buyers' commission). The painting was one of four great works by the Irish master, from the collection of Ernie O'Malley, which grossed €5.5 million in November 2019.
The Irish art market has picked up considerably since the recession of 2009 to 2014; last year Whyte's had their best year since 2007 in the "Celtic Tiger" years. Demand from Irish collectors at home and abroad has led to increases in values of works by Jack Yeats, Paul Henry, Louis le Brocquy, William Scott and Sean Scully. Lately there has been renewed interest in female artists, especially Cubists like Mainie Jellett, Mary Swanzy and May Guinness, whose works have achieved world record prices at Whyte's.
Whyte's have an unequalled reputation for integrity and discretion acquired over more than two centuries of family business in Dublin. Coupled with its enthusiastic adoption of modern technology this respected firm offers all the advantages and civility of a "bricks and mortar" auction house with the convenience of online viewing and bidding.
All Whyte's sales are broadcast live on the internet, with streaming audio and video, where you can watch and listen to the auction, leave bids or bid while the auction is taking place, from anywhere in the world and from any mobile device.
For more information: Click Here
---
The King who became a God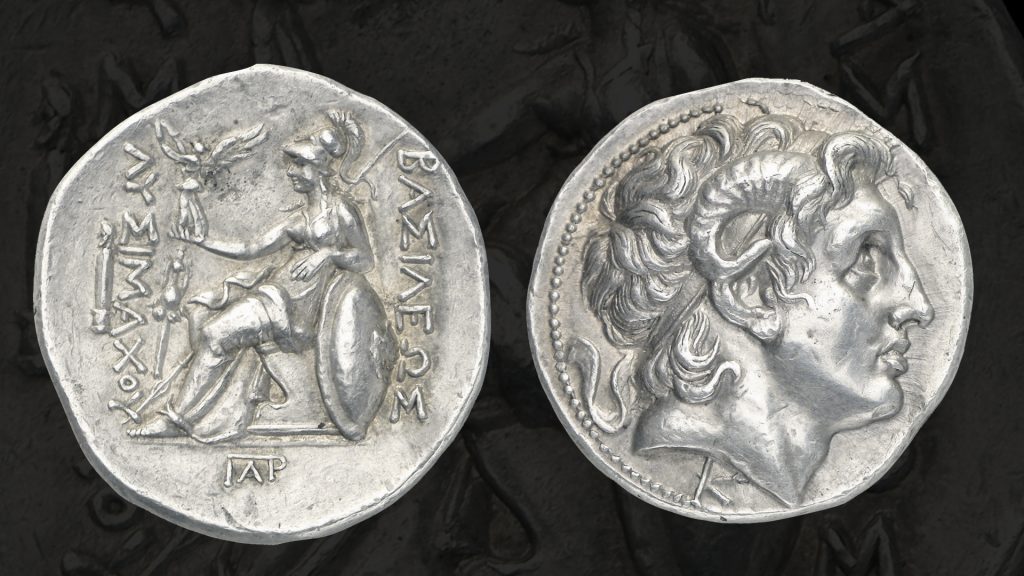 ALEXANDER THE GREAT, the renowned King of Macedon, pushed the boundaries of exploration and ruled over one of the largest empires the world has ever seen. From a young age, he was told of his divine right to conquer Persia and the world as the son of Zeus, King
of the Gods. It is claimed that Alexander the Great's mother, Olympias, spoke of being struck by lightning in her womb while sleeping the night before her wedding without any harm coming to her or burns being left on her body.
Continued military success and confirmation by the Oracle at Siwah led him
to believe these myths. Alexander's victories and the spoils of war made
his kingdom's economy indestructible and his reign was cemented in gold and silver.
Alexander was so popular that his image continued to appear on coins even after his death. On this solid silver coin, minted around290 BC, he's depicted as nothing less than a God with distinctive horns representing the king's nature as a divine being.
The other side of the coin may appear familiar. A very similar depiction graces our money to this day: The majestic, seated Athena is said to be one of the inspirations for Britannia.
Over 2,000 years later, Alexander the Great remains a symbol of victoryand success.
For more information: Click Here
---
Specialising in 19th century farm animal portraits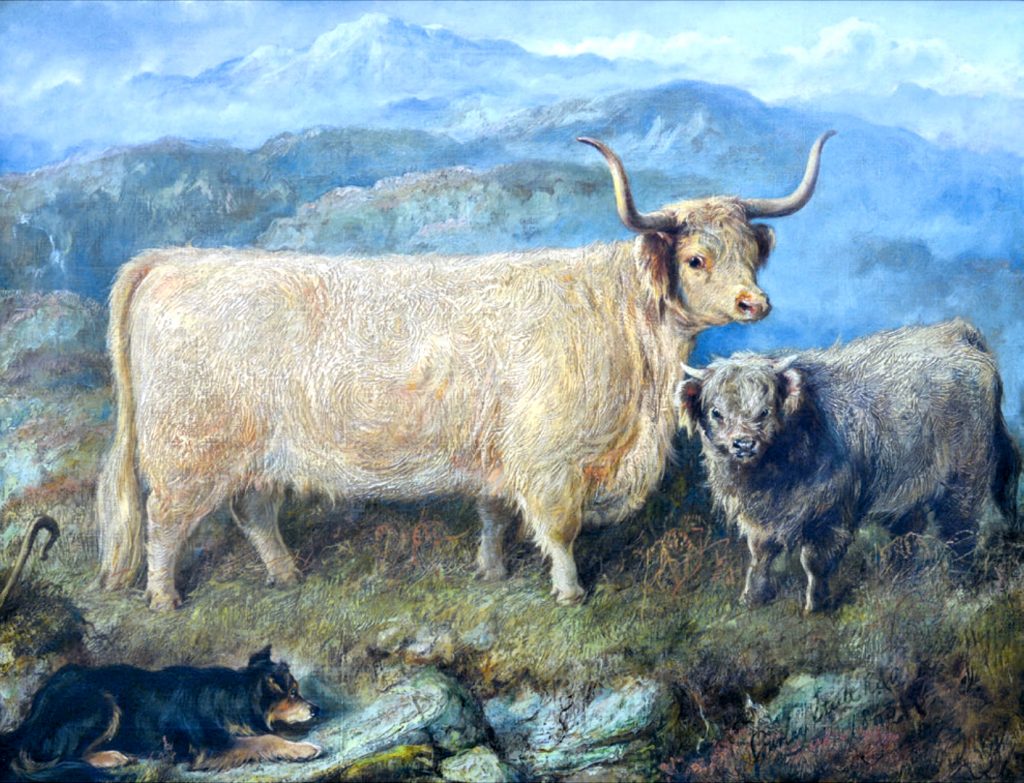 BLACKBROOK GALLERY are experts in buying and selling 19th century farm animal paintings.
As proud members of the UK's largest antique trade association (LAPADA) and with connections made throughout the years, Blackbrook always have paintings entering the gallery from acclaimed artists who specialise in farm animal portraits.
This includes work from the likes of Thomas Weaver, Gourlay Steel, Richard Whitford and W. H. Davis to name a few.
For more information: Click Here
---
Race Retro is just around the corner…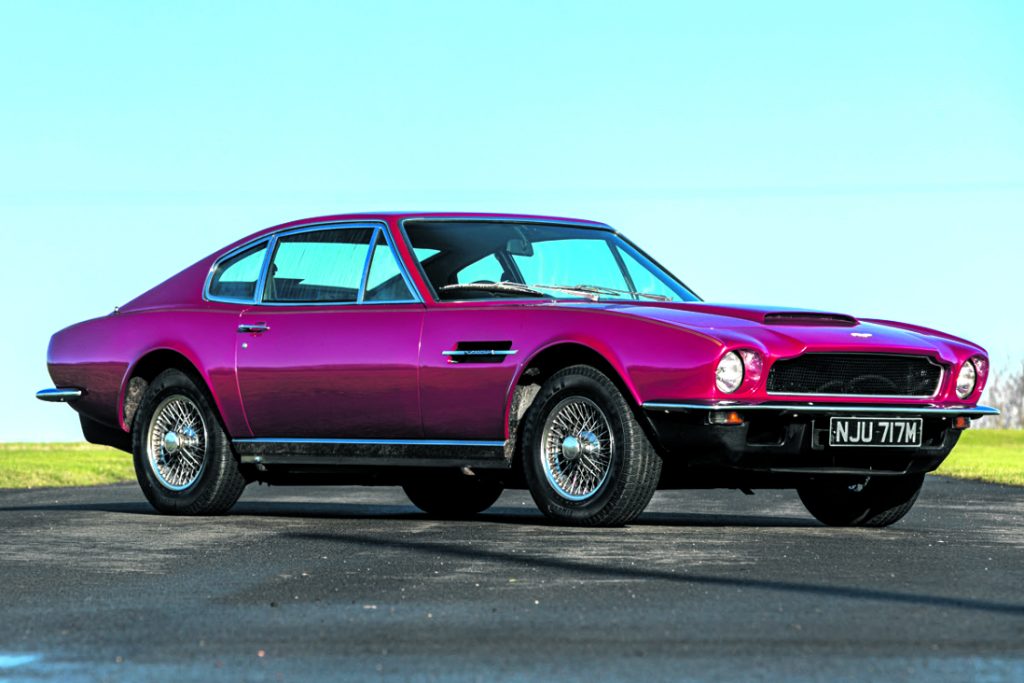 SILVERSTONE AUCTIONS is getting geared up to hold their first sale of the year at the popular motorsport event, Race Retro.
Based at Stoneleigh Park, Warwickshire on the 21/22 February, this will be the specialist auction house's ninth year as the shows official auction partner.
Split over two days, Friday, 21 February will see a dedicated sale to competition, race and rally cars. Then the following day, the classic car sale will take place.
A superb catalogue of best-of-breed cars will be offered over the course of the two days. This includes the 2007 Subaru Impreza WRC S12B which was the last car driven in public by the late, great, Colin McRae at the 2007 Goodwood Festival of Speed.
In the classic car auction, one of the many stand outs is a 1973 Aston Martin AM Vantage which has been family owned from new and is one of just 68 right-hand drive examples with a six-cylinder engine.
For more information: Click Here
---
Sell to a worldwide audience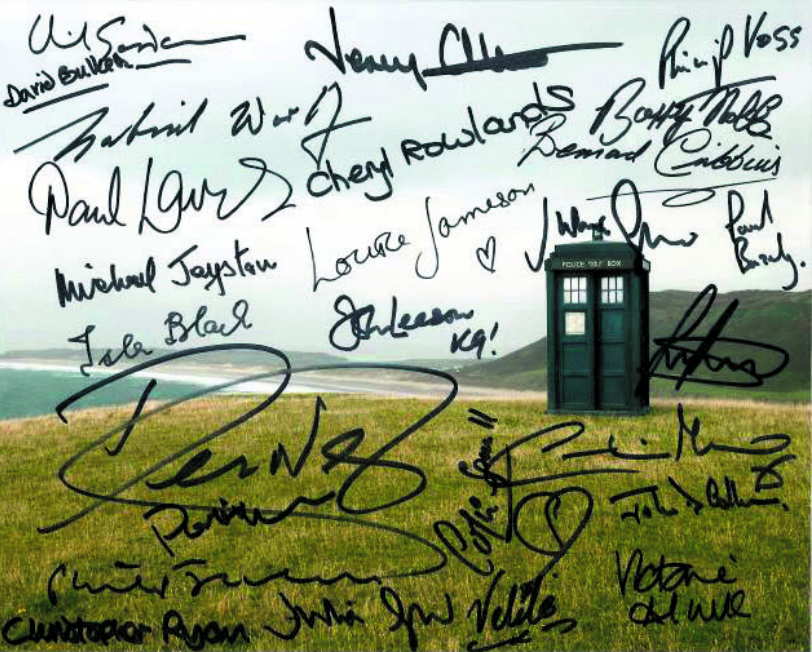 LOOKING TO AUCTION your memorabilia or collectables? Chaucer Auctions offers low commission and no listing or catalogue fees, plus clients get a fast post-sale payout.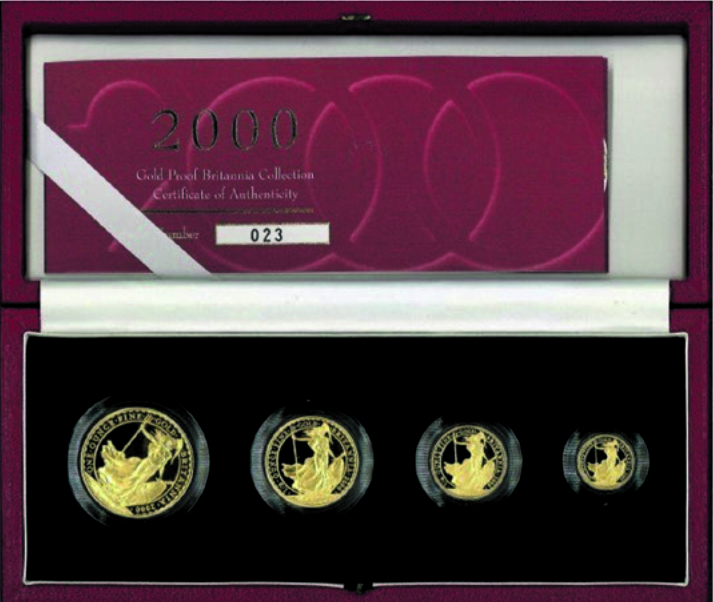 Items can include signed photographs and first-day covers; aviation, military and Concorde memorabilia; paintings and prints. Other items include stamps and postcards; records; models; movie posters; entertainment, sport and historic collectables; aircraft relics; coins; and gold or silver.
Maybe you have matchboxes; magazines; rare books; or even moon dust? Chaucer holds live online sales every two weeks so you can bid live on the day and leave absentee bids online.
You can also leave postal or email commission bids to place on your behalf or bid by telephone during the sale.
For more information: Click Here