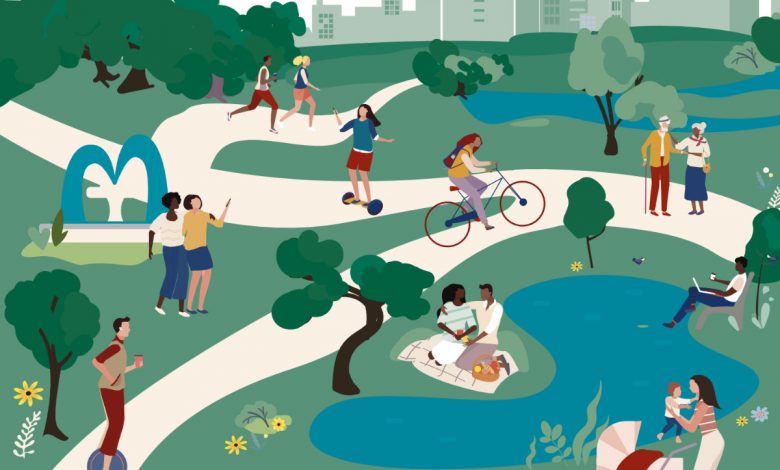 Editorial Feature
Studies have shown that England's green and pleasant land (and that of Scotland, Wales and Northern Ireland) has the power to heal. Simply by getting into the great outdoors and enjoying nature where possible is included in the government's advice for maintaining mental wellbeing during the pandemic.
In addition, the government is spending £5.77 million on seven sites across England that will test over two years the ways in which connecting people with nature can improve their mental wellbeing. The sites, on the Humber coast and in South Yorkshire, Nottinghamshire, Derbyshire, Greater Manchester, Surrey and Bristol – will focus on the communities that have been hardest hit by coronavirus. This includes those living in deprived areas, people with mental health conditions or BAME communities.
They will explore and bring together opportunities for communities to get involved in their natural environment. There are a number of ways for people to get involved, which could include more active activities such as walking or cycling in the area. Other ways to take part could be community gardening and food-growing projects. Plus there are other more practical conservation tasks such as tree-planting in the local area – so there is really something that can appeal to all interests and walks of life.
Marian Spain, chief executive of Natural England, the government's adviser for the natural environment in England, said of the project: "Natural England's evidence has made clear that nature is good for our health. For many years we've been working closely with our health professional colleagues to make sure we can create a healthy society, which is even more important as part of a green recovery to help everybody cope with the long- term impacts of the restrictions on day-to-day life necessitated by the coronavirus."
All of these fantastic and worthwhile projects will be managed by NHS England and NHS Improvement. This comes with additional support from Defra, Department of Health and Social Care, Natural England, Public Health England, Ministry of Housing, Communities and Local Government, the National Academy for Social Prescribing and Sport England.