These companies are here to help you save and keep you driving. For insurance, helpful gadgets and luxury vehicles, look no further than Checklist's 10 top car companies.
1. Bosch Car Service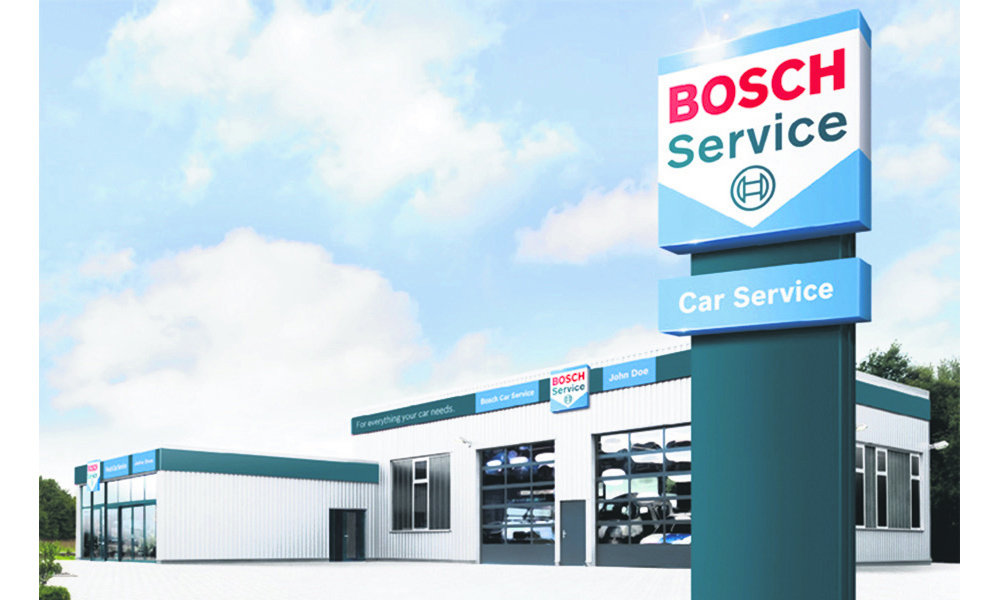 Bosch Car Service is the right address for expert car servicing, MOTs, car diagnostic and so much more. Their workshops enjoy all of the support of Bosch, the leading supplier of original automotive equipment. With more than 15,000 qualified workshops, their service network is one of the world's largest independent chains.

As part of the company's comprehensive range of services, they can always offer their customers just what they need for any make and model of vehicle. Their full range of services are available for all types of engine as well – whether petrol, diesel, electric or hybrid.

Offering reliability and innovation, Bosch is a renowned supplier to the automotive industry throughout the world. The Bosch Group accompanies a vehicle throughout its entire life cycle – from research and development to production and full expert care from Bosch Car Service.

Find out more at boschcarservice.co.uk
2. Scorpion Automotive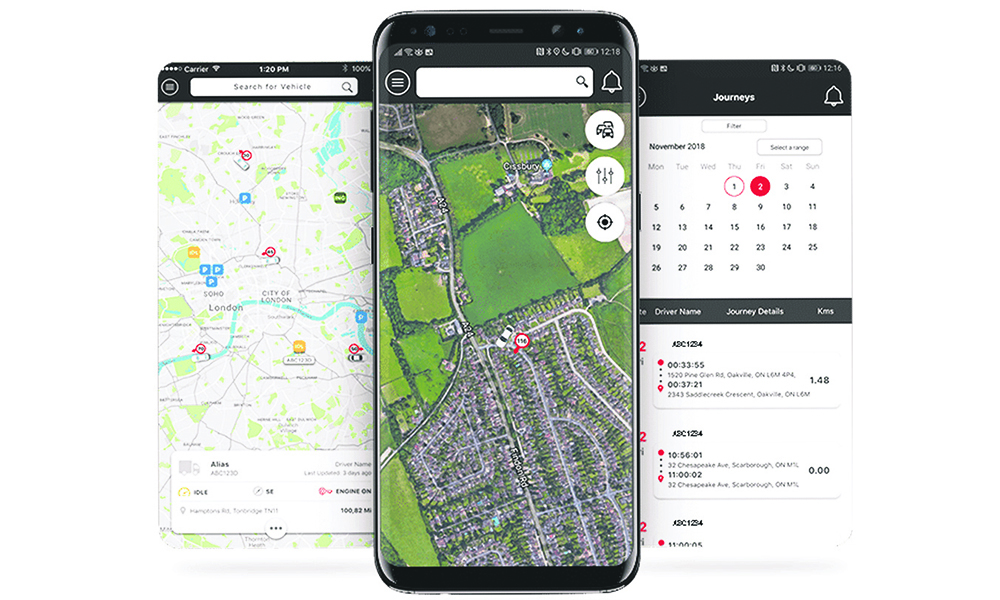 Protect your vehicle from unauthorised movement with a Thatcham approved ScorpionTrack S5-VTS Tracker. Using advanced technology along with movement detection sensors hidden within the vehicle, this provides you with security and peace of mind whilst offering a comprehensive range of driver convenience features for life on the road.

Scorpion Automotive, a UK leading manufacturer and supplier of GPS vehicle tracking, security and telematics systems, have years of experience which is why customers put faith in them to be there when things go wrong.

Features that you can benefit from with a ScorpionTrack S5 Tracker include health checks, live location tracking, tamper alerts, driving style data and much more.
These are all located within the ScorpionTrack mobile app that you can access via mobile or desktop. With a dedicated 24/7 monitoring team that coordinate directly with police control rooms in the event of a theft, let Scorpion Automotive protect your vehicle so you don't have to.

Find out more at scorpiontrack.com
3. Nilco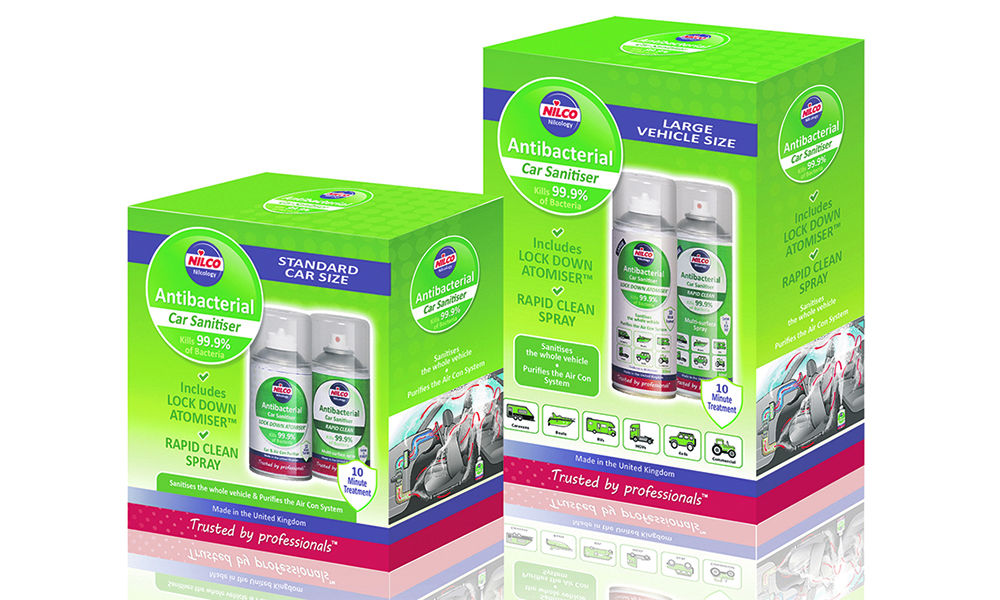 The Nilco brand is manufactured, researched and produced in the UK. Products are trusted by professionals with scientific research into cleaning surface technology and skin sanitising.
This gives users confidence to know that not only are surfaces clean, but also free from contaminants and harmful bacteria.
The powerful antibacterial agents clean and sanitise the whole car including the air conditioning system in under 10 minutes without the use of any specialist equipment. This leaves the interior clean and purified of bacteria and viruses. Simply turn on the air conditioning, place the atomiser in the footwell or cup holder, activate the trigger and close the door.
The Nilco range is trusted by customers as they feel confident in the knowledge that the products meet and exceed European Standards for bacteria and virus control with approvals.
Find out more at nilcouk.com
4. Heycar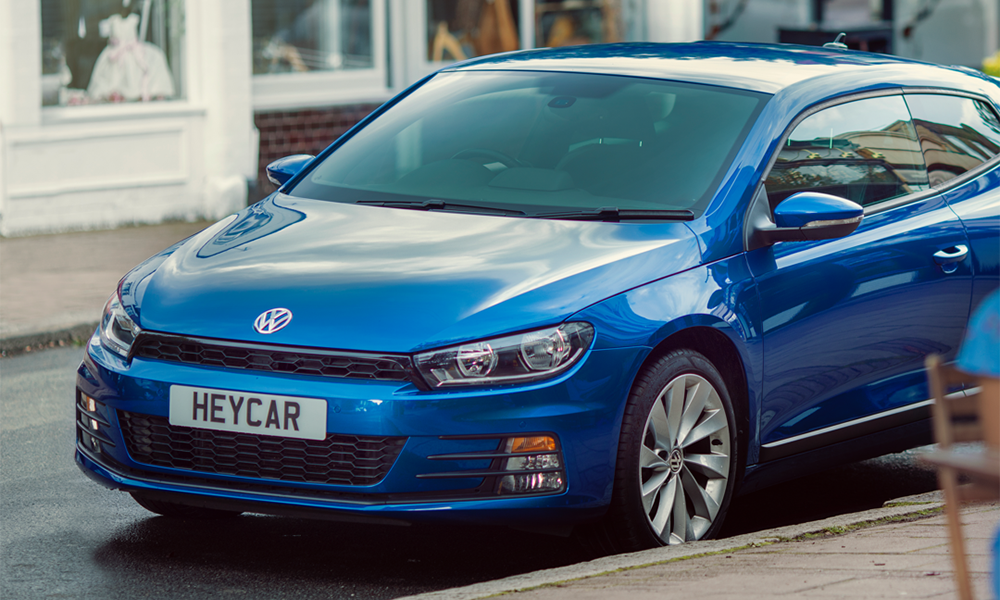 Since celebrating their first anniversary in the UK, heycar now offers over 200,000 quality cars, across a network of 3,700 dealerships for visitors to choose from.
Life today looks a lot different to when heycar first started and for most; working, socialising and shopping will never be the same again.
heycar recognises these shifts and understands that the way people want to buy cars is changing for good. The team know more and more people would like to buy cars from the comfort of their own home so has developed the tools that allow visitors to fill out the majority of their paperwork before even setting foot on a forecourt.
What's more, heycar has launched a new Car Seat Chooser tool to help parents get peace of mind and give them the power to easily compare safety features, functions and price – all on one platform.
Find out more at heycar.co.uk
5. CarGurus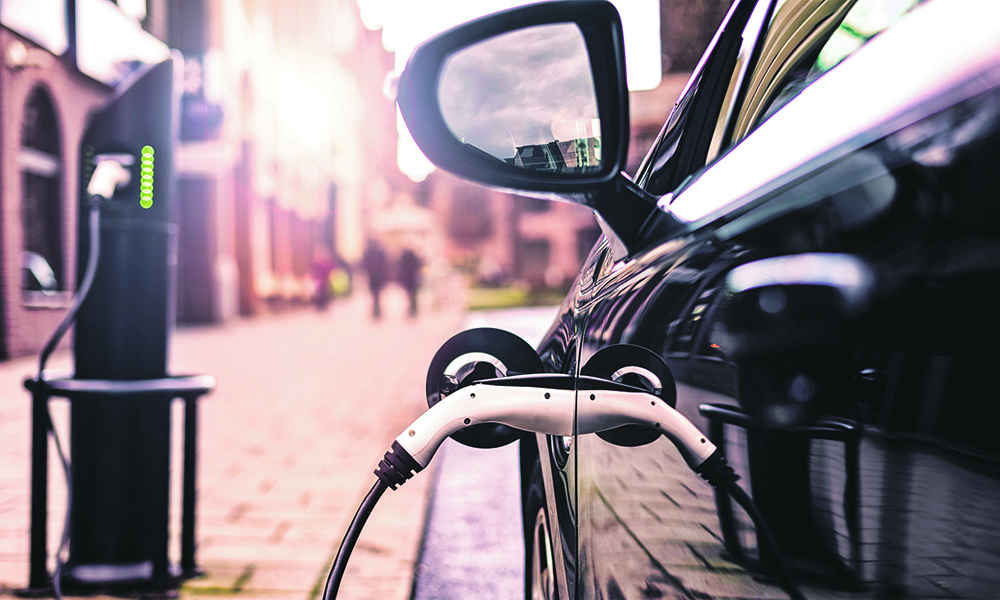 CarGurus have created a dedicated Used Electric Vehicle Hub providing everything you need to know to simplify the buying journey, from the first stage of research through to the vehicle handover. By applying its proprietary algorithms and cutting-edge technology to used EV listings, CarGurus are able to guide consumers with transparent price analysis, dealership reviews, easy-to-follow deal ratings, and search results sorted by best deals first.
CarGurus' website also provides a collection of tips for buying electric vehicles, including the Best Electric Cars 2021 guide and How to Charge an Electric Car, as well as the most popular electric vehicles for sale, and test-drive reviews. The CarGurus website is packed full of advice and how-to-guides, designed to make the switch to electric vehicles seamlessly simple.
Find out more at cargurus.co.uk
6. TUFF-TREK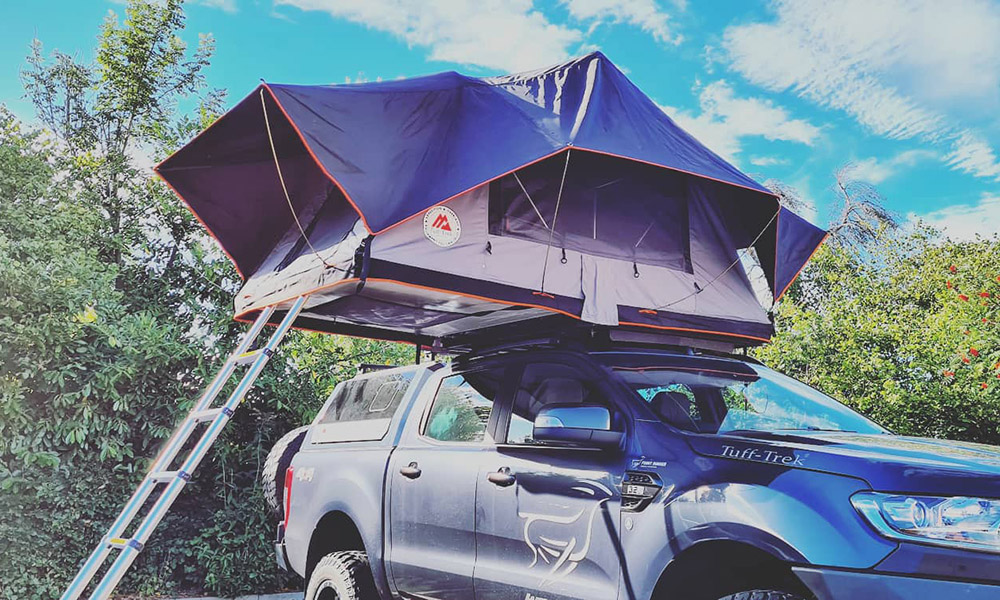 Established in 2013, TUFF-TREK® is the UK's specialist in affordable, quality canvas rooftop tents and awnings to suit all vehicle types. With real passion and knowledge, their aim is to help you explore the Great British outdoors camping with your family in comfort.
Discover the UK's best range of locally-designed, genuine canvas rooftop tents, roof racks, overland trailers and more. The team can advise you on the best solution for your needs. TUFF-TREK® also offers an optional fitting service, making the whole process stress free.  
Simply choose your roof tent, drop your car off and when you return, you're ready to start your adventures. Get on the road with TUFF-TREK ® today – they guarantee camping will never be the same again.
Find out more at tuff-trek.com
7. Continental tyres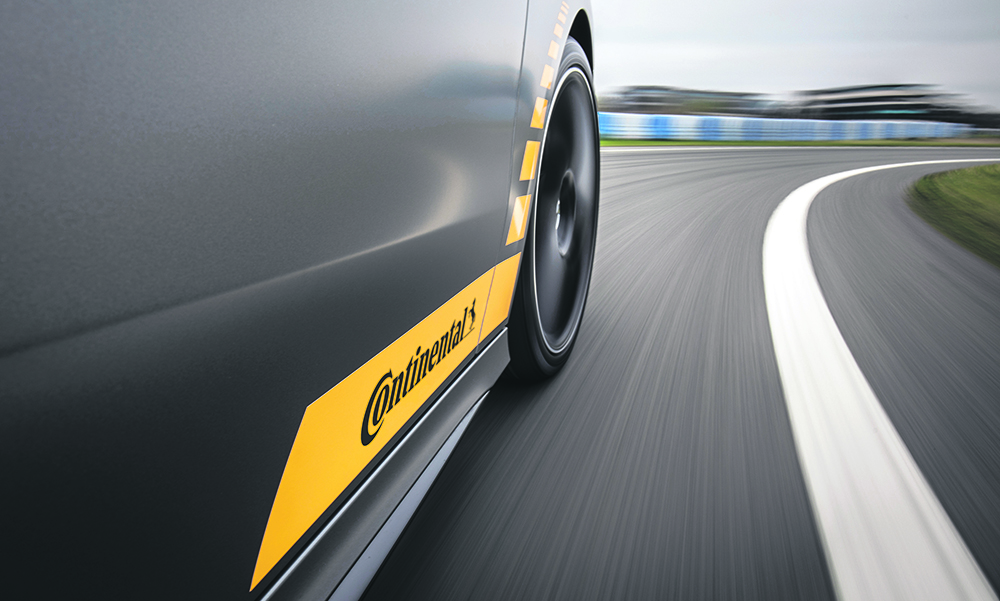 Picking the right tyre for your car can be a difficult choice to make, with many drivers looking for independent advice when it's time to change. With tyres being the sole contact patch connecting your car to the road, it is importance to make the right decision.
As a pioneer in road safety for more than 145 years, Continental is committed to its Vision Zero initiative that aims for a future with zero fatalities, zero injuries and zero accidents. Continental is more than tyres, supplying pioneering vehicle technologies to global car manufacturers. As a partner of The Global NCAP Stop The Crash campaign, Continental aims to raise awareness of the latest life-saving car safety systems it produces.
With its safety technologies and award-winning tyres, Continental has automotive know-how and award-winning tyres united on one company to keep drivers safe on the roads.
Find out more at continental-tyres.co.uk
8. Hertz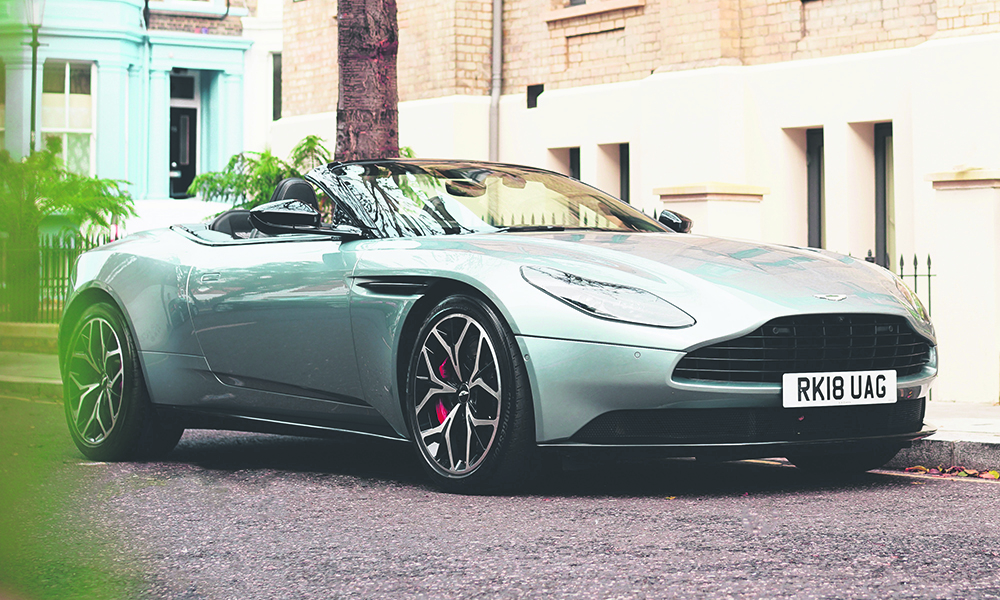 Hertz Dream Collection offer a collection of the most luxurious car brands available to rent, including Range Rover, Lamborghini, Bentley, plus many more.
The dealers are based at London Heathrow and Bayswater, giving you easy access to major road routes. Their Meet & Greet service can also deliver the car to you for added convenience.
With such an amazing range of vehicles on offer, their central London based team are only a phone call away to give you specialist advice.
Find out more at hertzdreamcollection.co.uk
9. Sutton Winson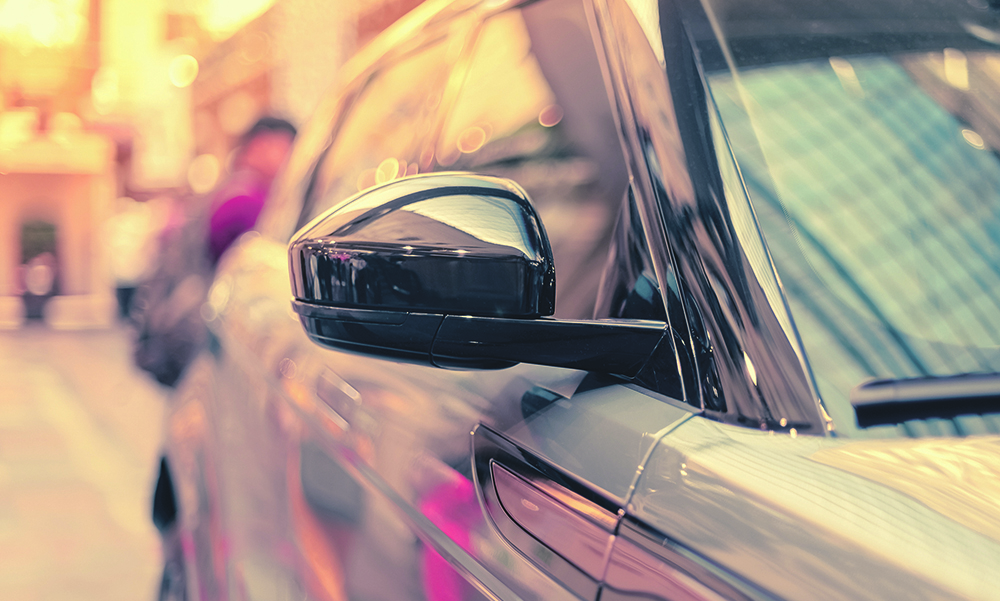 With over 60 years of experience, Sutton Winson are one of the largest Independent Chartered Insurance Brokers in the UK. They understand that the freedom of motoring is even better when you know you have the right cover behind you.
Their solutions can include specialist cover for classic or high-performance cars, new car replacement on a first registered vehicle, as well as guaranteed agreed values for each vehicle, and automatic cover for people not living with you. With Sutton Winson, you choose your repairer, and you will receive an equivalent courtesy car in the event of a claim, as well as full European use, including breakdown cover.
If you own more than one vehicle, Sutton Winson will ensure they're all properly covered for you, and any other drivers as appropriate.
Find out more at suttonwinson.com
10. Cinch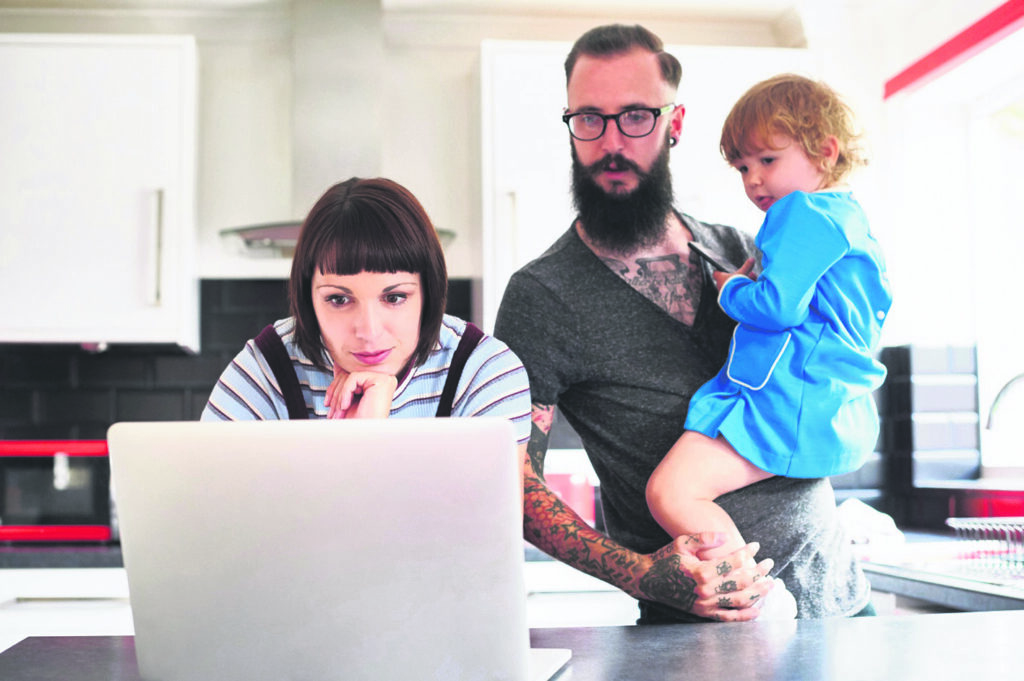 cinch are committed to making your motoring life easier. From finding the perfect car to part-exchanging your current vehicle, with cinch you can do it all online in a matter of clicks.
Gone are the days of having to visit multiple garages, because with cinch you can find the perfect car from the comfort of your own home and have it delivered free to your door. They know people's motoring needs change over time. Perhaps your family has grown and the two-door on the driveway is now not up to the job, or your car has reached an age where you're starting to worry more about reliability. Or maybe, you just fancy a change?
cinch makes buying and changing your car faff-free. With an unmatched choice of over 4,000 quality used cars available to buy online, all fully vetted with a 225-point check, cinch offer an easy, guaranteed part-exchange and collection of your old vehicle upon delivery of your new one.
Find out more at cinch.co.uk
To see your company in any upcoming features we are arranging please email editorial@hurstmediacompany.co.uk